Published on
May 31, 2013
Category
Features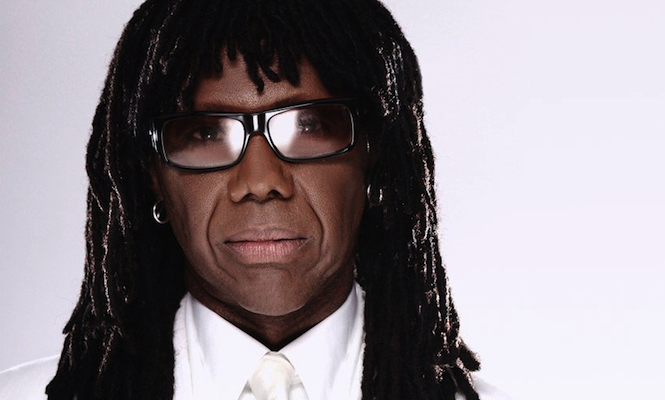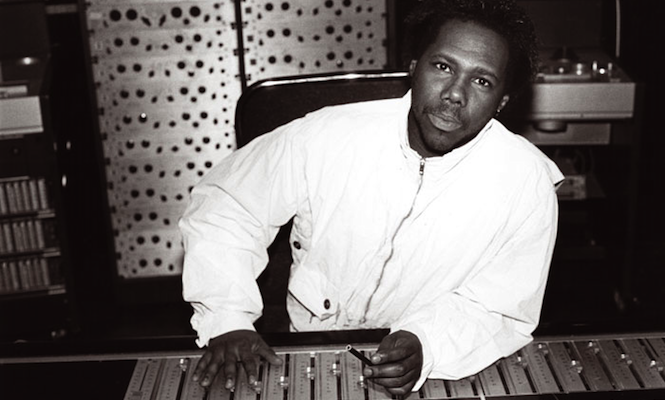 Disco aficionado and Claremont Originals curator Sean P breaks down the seven most important productions by Chic frontman and latter-day Daft Punk collaborator Nile Rodgers.
Words: Sean P
Along with bassist Bernard Edwards, guitarist, songwriter, producer and sometime vocalist Nile Rodgers was one of the most successful exponents of New York disco in the 1970s and '80s. The duo's band Chic had an instantly recognisable style which had a major influence on black music and rock that is still relevant today. Alongside Chic, Edwards and Rodgers were also responsible for rejuvenating the careers of Sister Sledge and Diana Ross with catchy songs which became major hits.
However, the turning tide saw disco washed up in the late '70s and as Chic struggled both commercially and artistically, Rodgers started making waves with a series of productions outside of the team before stepping out as a solo recording artist, updating David Bowie's sound with the sparse and funky 'Let's Dance' in the process.
In-demand for studio duties in his own right, his list of productions, mixes and collaborations is impressive, with credits running into many 100s. In 1992, Rodgers & Edwards reunited for a new-look Chic and took the band on the road before Edwards' sudden death after a gig in 1996 left Nile to soldier on alone. His public profile has risen again in recent times through his well-documented battle with cancer, his autobiography, television and radio documentaries and subsequent appreciation from a new generation, which in mid-2013, found him back in the charts with dance mavericks Daft Punk.
---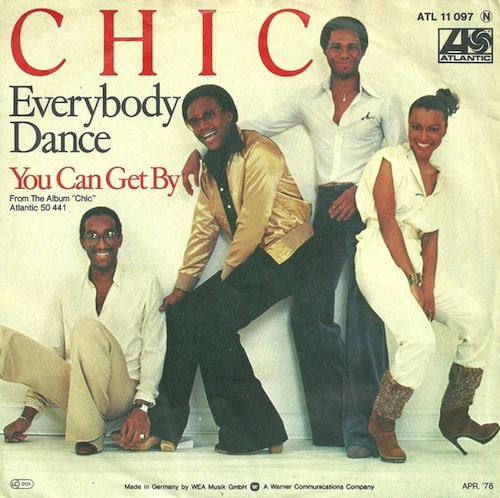 Chic – "Everybody Dance" (Atlantic, 1977)
Chic's first single, 'Dance, Dance, Dance (Yowsah, Yowsah, Yowsah)' was a hit in several countries, peaking number 6 in the UK, US and Canadian charts in 1977 and 'Everybody Dance' was the not illogical follow-up, continuing the theme that 'Good Times' would conclude. Although the song's sentiment is similar to its predecessor, 'Everybody Dance' has a lot more going on musically and Bernard Edwards' rolling, funky bass fingering is one of several stand-out features.
The classic Chic sound was already fully-formed at this point and the elements are unmistakable – Edwards' playing, Rodgers' choppy guitar and vocal stylings of the likes of Alfa Anderson, Norma Jean Wright and Diva Gray were all vital ingredients.
While this sound was definitively their own, it was one others would eventually seek to emulate. Probably the most successful copyists (though to give them their due, they were more of an extension than a mere pastiche) were Change who, incidentally, employed the services of the great Luther Vandross, himself a previous backing vocalist for Chic.
The Maluvasi/Petrus production team that masterminded Change also capitalised on the Edwards/Rodgers signature with another quality act – The Brooklyn, Bronx & Queens Band. Their bassist, Paris 'Pee Wee' Ford, had been responsible for a bass-line probably as influential as that of Edwards' 'Good Times' licks – namely The Whole Darn Family's 'Seven Minutes Of Funk'. One of B.B. & Q's backing vocalists was, surprisingly… Luther Vandross! Unlike most Chic singles, the 12″ version of 'Everybody Dance' is longer, clocking 8 and a half minutes, and making it quite collectable.
---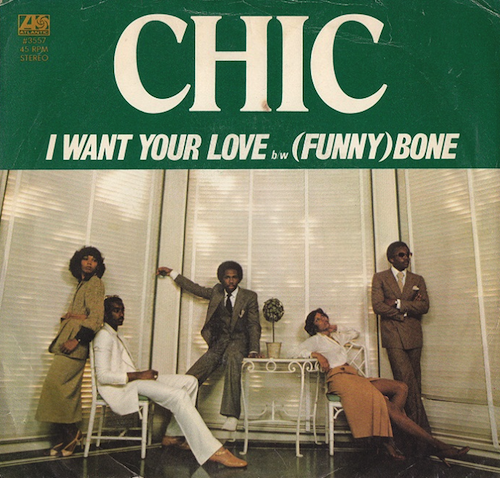 Chic – "I Want Your Love" (Atlantic, 1978)
During the disco years, lyrical content was largely of an emotional or light-hearted nature. As the focus of disco was dancing, this didn't do the music any harm, though critics could conveniently wield this perceived lack of awareness as a stick to beat it with. Chic's fourth US single, 'I Want Your Love', was a departure from the optimistic, happy-go-lucky ditties of the previous year. The lyric centres on longing and desire for another, which borders on desperation and obsession and is, perhaps, not yet mutual.
In contrast to Chic's other singles, the mood set by 'I Want Your Love' is dark – the strings hang malevolently creating an air of suspense, whilst the bell chimes are almost funereal. It is further testament to its creators' touch that what is essentially a maudlin song manages to avoid sounding like a depressing one.
The track itself has also been re-edited and sampled, most notably by Moodymann for one of his early underground hits, 'I Can't Kick This Feelin' When It Hits' in 1996. Though deceptively simple on initial hearings, he makes creative use of it, gradually building intensity and tension through repetition.
---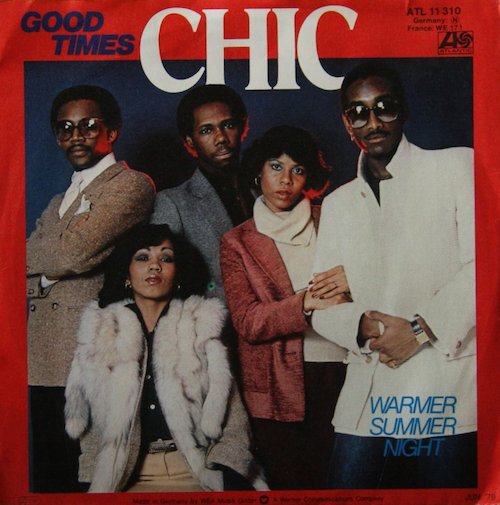 Chic – "Good Times" (Atlantic, 1979)
The band were on a roll when 'Good Times' hit the streets in 1979 and although this feature centres on Nile Rodgers, Bernard Edwards' commanding 8-bar bass-line is the star, with its single-note, one-two-three drop that spawned countless imitations and inadvertently introduced the world at large to rap and, indeed, hip-hop. Disco's foremost hit-making rhythm section and production team of the late '70s truly excelled themselves with what is surely one of the ultimate records of the genre, not to mention one of its funkiest and most influential bass-lines.
I loved this track (which I still do) and recall hearing the 12″ version for the first time on Capital Radio one Saturday night and it was a revelation. Before the end of the year, Chic's party anthem was back in the hit parade as the basis of the Sugarhill Gang's 'Rapper's Delight' – for many, the first rap record – which heralded an emerging culture and musical mindset that would eventually dominate the music world over the next three decades.
Grandmaster Flash's 'Adventures…' was also built around Chic's finest moment and paved the way for cutting and scratching captured on vinyl. 'Good Times' was also one of the very first records that inspired my interest in the process and art of editing (and re-editing) music. Trivia: for reasons unknown, 'Good Times' runs faster on the UK 12″.
---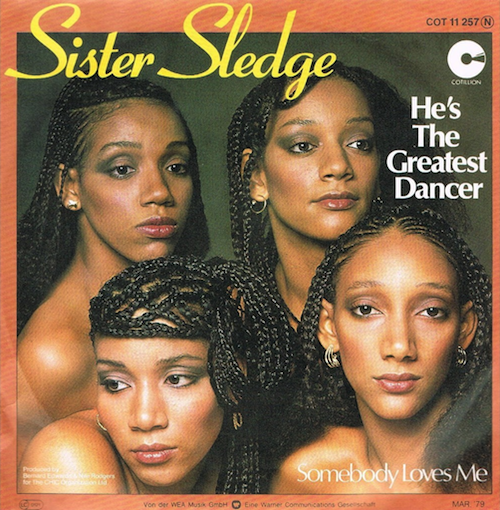 Sister Sledge – "He's The Greatest Dancer" (Cotillion/Atlantic, 1979)
A recent documentary on Nile revealed that he and Bernard Edwards had been asked to produce the Rolling Stones – an offer the producers declined. Instead, prior to projects for Diana Ross, Debbie Harry, Sheila B. Devotion & Johnny Mathis, Chic opted for Sister Sledge, the family quartet who had a minor hit in the early '70s with the sweet Philly soul of 'Mama Never Told Me'.
Their successive albums made few waves until 1979's 'We Are Family', which featured a clutch of international hits crafted by Edwards & Rodgers' then unassailable collective hand. The title track, 'Thinking Of You' and 'Lost In Music' became dance floor anthems; the gently-swaying mid-tempo ballad 'Easier To Love' even inspired a few reggae covers – but for me, the favourite was always 'He's The Greatest Dancer', which is smoother and considerably more wistful than most of the higher-ranking Chic productions. There was something more melodic and sophisticated about the music, especially the chord sequence; and it's still one of my favourties from the disco era.
According to Chic's engineer, drummer Tony Thompson (1954-2003) didn't need metronomes or click-tracks to regulate his playing, which is quite something if you observe his unerring, rock-solid timekeeping. His unflashy, but incisive and distinctive punch powered the engine of the Chic sound. And one can only wonder what that 'Stones album would have sounded like.
---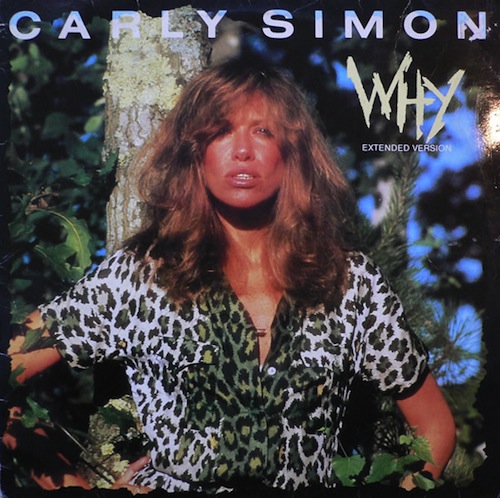 Carly Simon – "Why" (Mirage, 1982)
Although she released 24 solo albums between 1971 and 2009, singer-songwriter Carly Simon has only managed 6 placings in UK Top 40 singles chart, from the epic 'You're So Vain' (which peaked at No. 3 in 1972) to 'Coming Around Again' (No. 10 in 1987). Nile Rodgers and Bernard Edwards supervised the music for a 1982 romantic comedy called 'Soup For One' and Simon voiced the soundtrack album's second song – the cute, whimsical and reggaefied pop classic 'Why', which went top 10 in the UK that same year.
Its inherent charm and implied nonchalance ('la-di-da-di-da) were not lost on the late '80s rave generation when 'Why' became a surprising retro spin for DJs, culminating in a timely re-release by Warner Brothers due to underground demand (However, despite healthy sales, it didn't attain any significant chart action again). The song's popularity persists and it never hangs around in the record shop racks for long.
---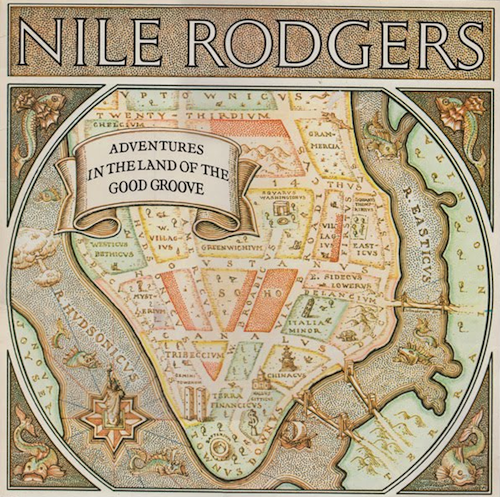 Nile Rodgers – "All In Your Hands" (Mirage, 1983)
The two-man hit machine had pretty much wound down as a unit by 1983 and after that year's 'Believer' set, there wouldn't be another fully-fledged Chic album for a further 9 years. Both Edwards and Rodgers released solo sets during that 12-month period – namely 'Glad To Be Here' and 'Adventures In The Land Of The Good Groove', respectively. The two sets were, perhaps unsurprisingly, not dissimilar in places – though Rodgers' was the more progressive with a Spartan, new wave funk/rock feel (a later '80s Rodgers project, Outloud, would explore his rock leanings further. One third of this trio was future David Letterman show/CBS Orchestra alumnus, Felicia Collins).
This was a busy time for Rodgers as he was working increasingly with big rock acts like Madonna, Southside Johnny & The Jukes, INXS, Peter Gabriel and Duran Duran.
'Land Of The Good Groove' was rather uneven and removed from the Chic sound and 'All In Your Hands' is one of the more tuneful tracks on the LP, with an undemanding pop slant and bittersweet 'up' feel, which in keeping with the rapidly changing musical landscape of the early 1980s, relies more on electronics than acoustics. The jangly acoustic guitar adds a commercial edge to a very radio-friendly track which may have been a good choice for a single.
---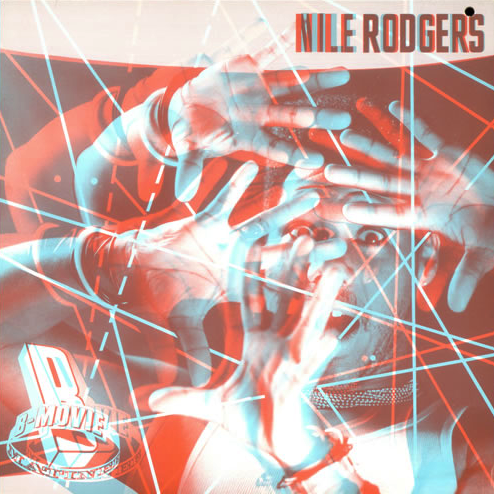 Nile Rodgers – "State Your Mind" (Warner Bros. Records, 1985)
Rodgers found time in his busy schedule to record a second solo set, 1985's 'B-Movie Matinee'. If its predecessor, 'Adventures In The Land Of The Good Groove' was a departure from a more orthodox funk/soul base, 'B-Movie Matinee' ventured further away from R&B and into straightforward pop/rock territory. It was an ostentatious-sounding effort, with state-of-the-art recording and production being its dominant attributes.
A fellow collector at the time recommended I seek out the Larry Levan mix of 'Stay Out Of The Light', which I eventually did – though I preferred the other side, 'State Your Mind'. It was one of the two singles culled from the LP and, fortunately, had the two better tracks. 'State Your Mind' is less electronic-sounding, out-there and clubby than its flip, but is an infectious, light-hearted pop ditty with a hint of early '80s boogie.
---