Published on
December 3, 2014
Category
Features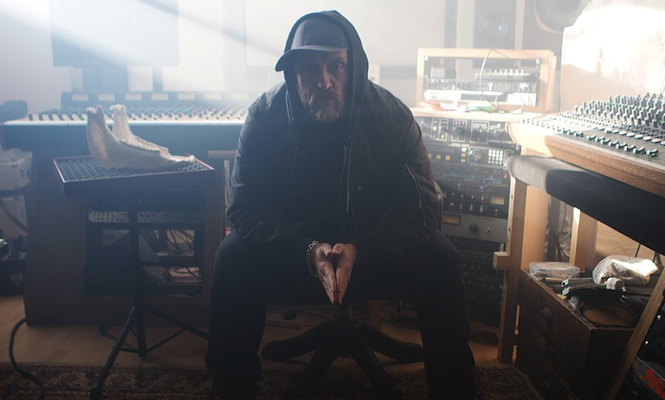 The Bug digs deep to share eleven devastating tracks from the heavier side of his record collection.
It's been a vintage year for for Kevin Martin, aka The Bug. With his brilliantly double-dealing record Angels & Devils destined to make a rightful claim to the upper reaches of the end of year lists, he is ending 2014 with a collaborative 12″ that feels so right we can't believe it's not happened already. The Bug Vs. Earth, Kevin Martin vs. Dylan Carlson – as Ninja Tune rightly says, a coming together of two uncompromising outsiders who've, in their own ways pushed the definition of 'heavy' in music forwards.
Originally conceived as part of the Angels & Devils suite, the pair of tracks were shorn from the pack by virtue of their own weight so as not to disturb the symmetry on what is a finely balanced record. Instead, they stand alone as a monolithic symbol of The Bug's devilish side, pairing rib-rattling bass with Carlson's unmistakable guitar sound.
Despite the clarity with which this collaboration now appears, we thought it would be fitting to get a little bit of an idea of what has attracted The Bug to Carlson's sound in the past, with this selection of eleven of his favourite 'metal, not metal' tracks. Sunn O))), Earth
and Godflesh feature heavily alongside labels like Southern Lord, Sub Pop and Earache for what is a revealing insight into both the genre and the man.
The Bug will play the Winter Plisskën festival in Athens later this week (4th & 5th Dec), alongside Lee 'Scratch' Perry, Son Lux, Simian Mobile Disco and SWANS. Fittingly it's with the New York outfit that the list begins…
Listen to all 11 tracks in one go here or individually as you scroll through his choices on the following pages.
---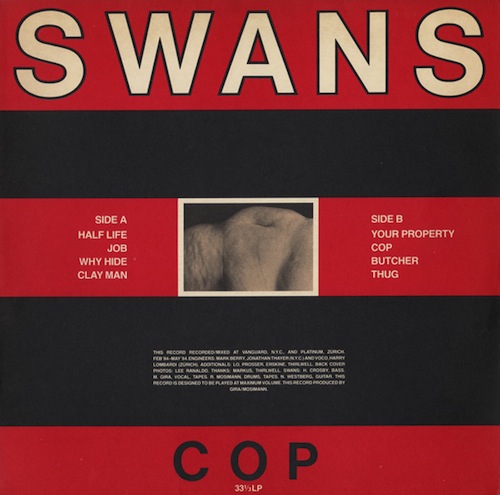 SWANS
'Half Life' from Cop
(K.422, 1984)
Absolute brutality. Feedback drones from hell. Drums reduced to bludgeoning body blows. Gutteral vocal howls in black 'n' blues from Michael Gira. It was this ultimate nihilism that hooked me on the sound of early SWANS, and their rhythm & noise assault.
---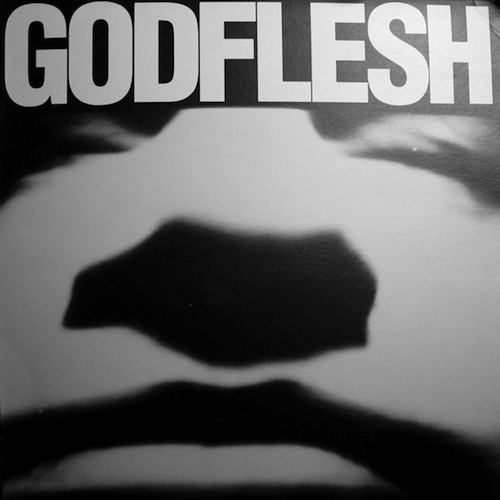 Godflesh
'Avalanche Master Song' from Godflesh
(Swordfish records, 1988)
A drum machine designed to flatten opposition. A homicidal bass riff and vocals that literally sound like trapped eternal despair, Godflesh captured the sound of inner city hell brilliantly from their Brummie cell block. Sounded as huge as any Rick Rubin production, yet as hypnotically funky as the best hip hop, albeit with the ghost of Jean-Jacques Burnel.
---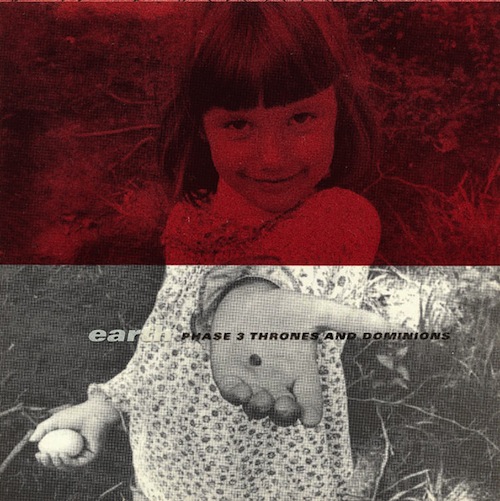 Earth
'Tibetan Quaaludes' from Phase 3: Thrones And Dominions
(Sub Pop, 1995)
A slow-mo apocalyptic ballad meets La Monte Young-style minimalism, for this epic dirge. Bewitching, beguiling and absolutely trasfsixing, it sounds like metal has been melted down into a glorious sea of drone in the hands of Dylan Carlson.
---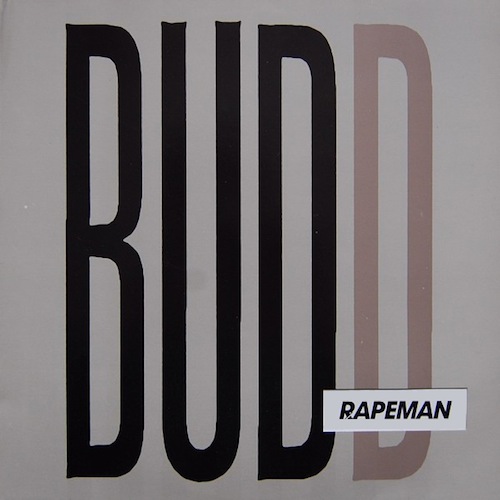 Rapeman
'Budd'
(Touch & Go, 1988)
Controversially naming his band after a Japanese manga comic, and inspired by a guy who blew his head off on national TV, Steve Albini was a shock specialist at this time. But this track resonates tension and explodes majestically. And I was lucky enough to see Rapeman support Sonic Youth many years ago, and they were a devastating trio.
---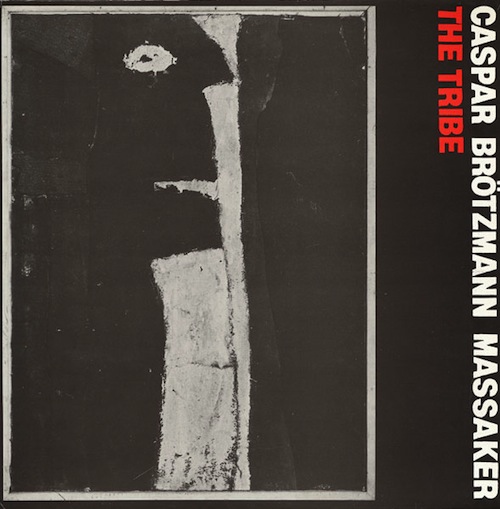 Caspar Brotzmann Massaker
'Massaker' from Tribe
(Zonser, 1988)
Hendrix with all the hippy shit clinically extracted, Berlin's Brotzmann, is a true craftsman, and this clip (see Listen link above) shows him and his fantastic band ramping up the pressure for 19 minutes. Guitar as Jet airplane simulator, yet with a loose rhythm section that swings like crazy… I took Goth-trad to see this band at Cafe Oto, and he was speechless afterwards. Awestruck.
---
Sunn O)))
'Alice' from Monoliths & Dimensions
(Southern Lord, 2009)
Doom meets transcendental jazz, yet miraculously invokes the spirit of William Basinski's melancholic ambience. Enlisting ex-Herbie Hancock sideman Julian Priester to add trombone was a master stroke in this homage to Alice Coltrane…
---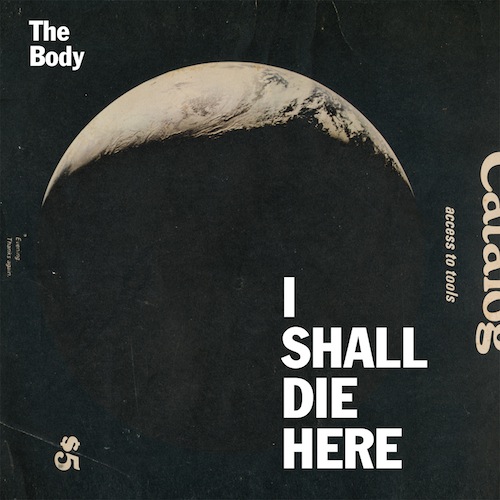 The Body
'To Carry The Seeds Of Death With Me' from I Shall Die Here
(RVNG. Intl, 2014)
Pairing Haxen Cloak with sludge monsters The Body, was truly a curveball, but the nightmarish result was a genius move combining slug bait riffs with eerie doomtronica.
---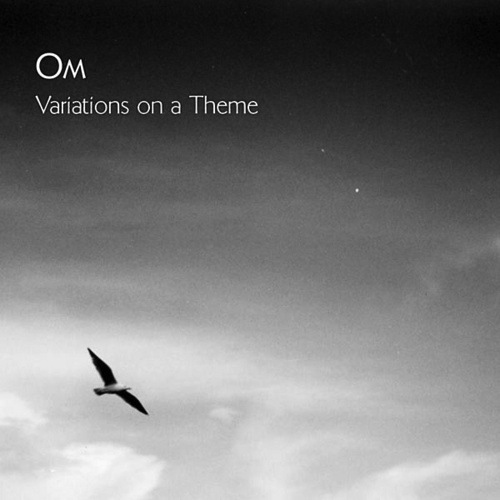 OM
'On The Mountain At Dawn' from Variations On A Theme
(Holy Mountain, 2005)
No guitar, just the nastiest, most relentlessly fuzzed out low end bassline and effortlessly swinging drums worthy of Elvin Jones, escalate this from generic Stoner Rock into a psychedelic headfuck.
---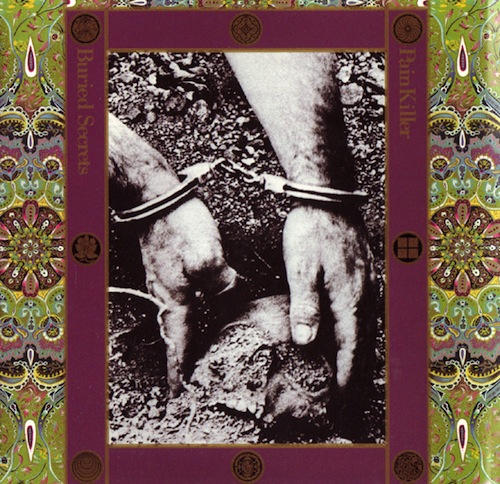 Pain Killer
'The Toll' from Buried Secrets
(Earache, 1992)
Featuring John Zorn, Bill Laswell, Mich Harris and Justin Broadrick, this is a wilfully SLOW collision of noise, jazz and sheer heaviosity…Cavernous, dub like spaces between notes, it is definitively dark. I remember JF Flesh telling me his voice was literally shredded, having just finished a USA tour prior to this recording session, and I love the way the voice sounds completely destroyed.
---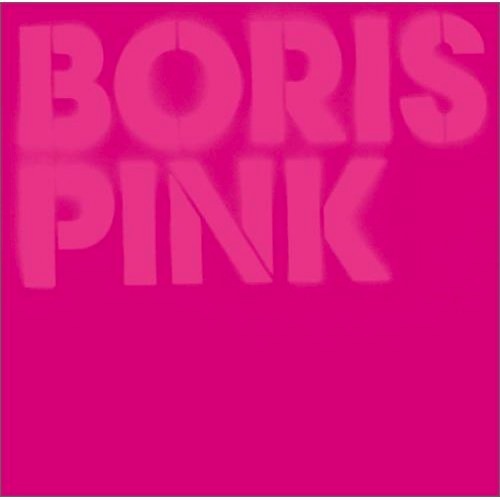 Boris
'Farewell' from Pink
(Southern Lord, 2006)
An absolute speaker shredder. Sounds like a head on collision between My Bloody Valentine and an electrical storm. I picked up on this from the Jim Jarmusch movie soundtrack 'Limits of Control', and loved its avalanche of sound. Gutted when I finally saw them recently as they seemed happy to peddle mediocre pop-rock…
---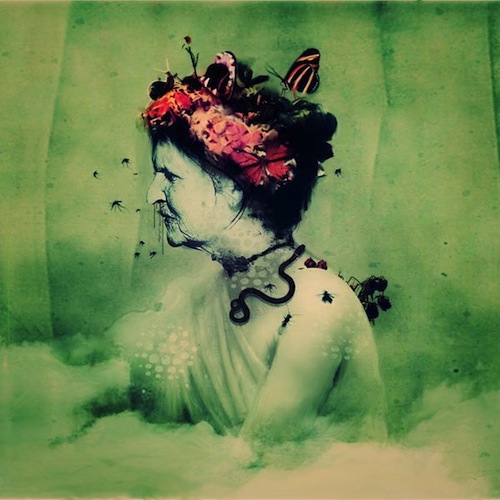 Monolord
'Audhumbla' from Empress Rising
(Easy Rider Records, 2014)
No shit guitar solos, no questionable vocals, just relentlessly HEAVY riffs generated by this newly formed monolithic Swedish trio. I was recommended this release by a great shop in Seattle called 'Zion's Gate' which specializes in metal and reggae, so of course I was going to love it. The production on the Monolord album is insanely massive. Love their name, sound and heavyweight approach.
---
The Bug will play the Winter Plisskën festival in Athens later this week (4th & 5th Dec). Click here for more info.