Published on
September 17, 2020
Category
Features
Whether you're upgrading or buying your first record player.
As the popularity of vinyl continues to grow, the market is as flooded as ever with turntables. This also includes manufacturers who didn't necessarily make turntables in the past are taking notice and starting to offer decks within their respected lineups. While there are some negatives to this – such as cheap, poorly built, budget turntables – there are also some positives, particularly in the mid-range price section.
Now that the demand has increased, brands are putting more effort into developing great audiophile turntables that aren't eye-wateringly expensive.
Whether you're looking to upgrade or jumping into the world of record collecting for the first time, mid-range turntables offer a great overall experience that gets you relatively close to the feel of something you'd find in more high-end professional and audiophile decks.
When deciding on a mid-range deck, you'll find yourself considering the more nuanced aspects of a turntable. Elements such as the quality of the cartridge packaged within, materials used to build the deck and attention to detail are all reflected in the price. Features like built-in pre-amps or streaming capabilities become rarer to find, but the trade-off you're getting is a higher quality build and improved performance.
As such, at this price point, it's all about deciding what works best for you. (NB: These turntables range from £400-£800, listed in order of price.)
---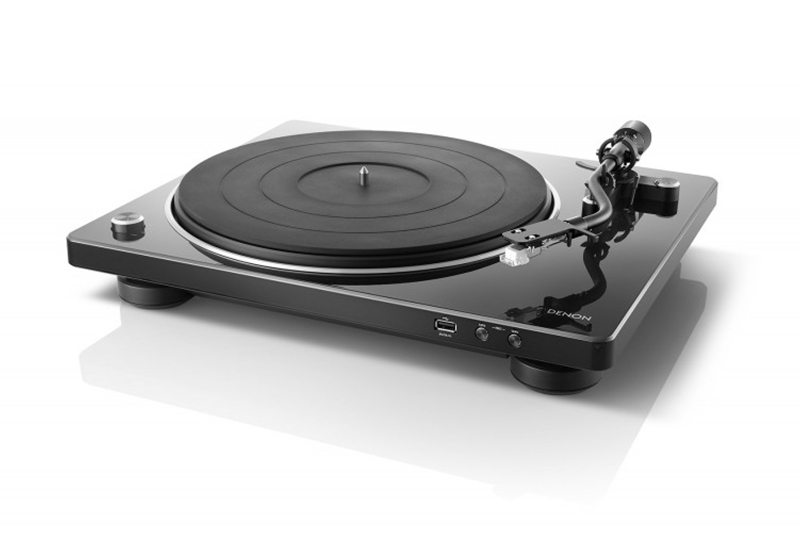 Denon 450 USB
Price: £449
Pros: Built in pre-amp, USB port for recording records, removable head shell, plays 33 1/3, 45 and 78 RPM
Cons: Unique dust cover has to be completely removed during each use, poor cartridge
Verdict: If you're looking for an easy to use, plug-and-play turntable that can also play '78s, and record records to directly to a usb, this turntable is for you.
Denon's DP- 450 USB is a three-speed, belt-driven turntable with an s-shaped tonearm that also comes with a handy auto-stop functionality. Its front-facing USB port allows you to record whatever vinyl you want into hi-quality MP3 and WAV files directly to a flash drive. Its removable headshell also makes it super easy to upgrade to any half-inch mount cartridge of your choosing.
---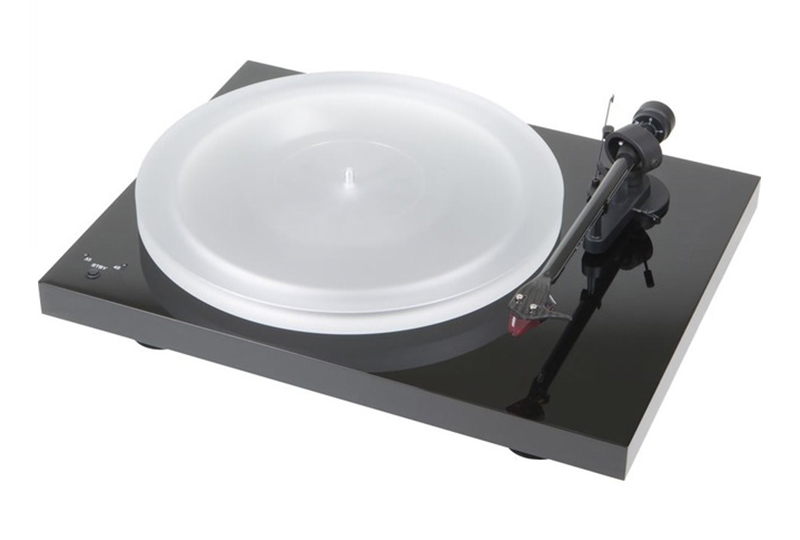 Pro-Ject Debut Carbon DC Esprit SB
Price: £469
Pros: Acrylic Platter, 2M red Cartridge, speed change button built in
Cons: Tricky anti-skate system
Verdict: The Debut Carbon DC Esprit SB offers audiophile features that you'd find in higher priced decks at a great price point.
Pro-Ject's Debut Carbon is an award-winning entry-level audiophile turntable that offers a great package without breaking the bank. This upgraded model, the Debut Carbon Esprit adds various well-needed features, all while keeping costs low. An integrated speed box (£129 value) allows you to easily change between 33 and 45rpm with the press of a button. It also includes Pro-Ject's "Acryl-It" Acrylic Platter (£110 value). This allows you to play records without the need of a slipmat. Acrylic platters are also great for minimising unwanted vibrations; meaning you'll have a clearer, tighter sound profile from this deck. Paired with the warm and detailed Ortofon 2M red Cartridge, you're getting exceptional sound with this deck.
---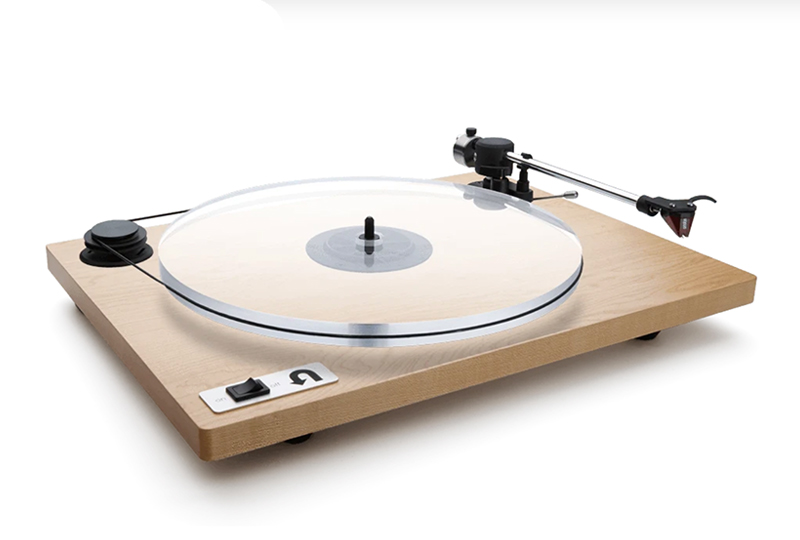 U-turn Orbit Special
Price: $479/ $549 (Pre-Amp Version)
Pros: Stylish wood finishes, Ortofon 2m Red Cartridge, Built-in Pre-amp version
Cons: No Proper Anti-Skate system, only available in the US + Canada, Manual Speed Change
Verdict: Easy to setup and use, high quality turntable that comes with an acrylic platter and Ortofon's super warm 2M Red Cartridge
The Orbit Special is a sleek and stylish two speed fully manual turntable that looks just as good as it sounds. Available in two great looking solid hardwood plinth options, rift walnut or flat cut maple, and paired with Ortofon's warm 2m red cartridge, it's hard not to fall in love with this deck. Also included is a crystal clear Acrylic Platter, giving you a clearer, more accurate sound. There's also a model for and additional $70, that comes with a built-in pre-amp, great for those looking for a plug-and-play system. (This deck is currently only available in the US and Canada.)
---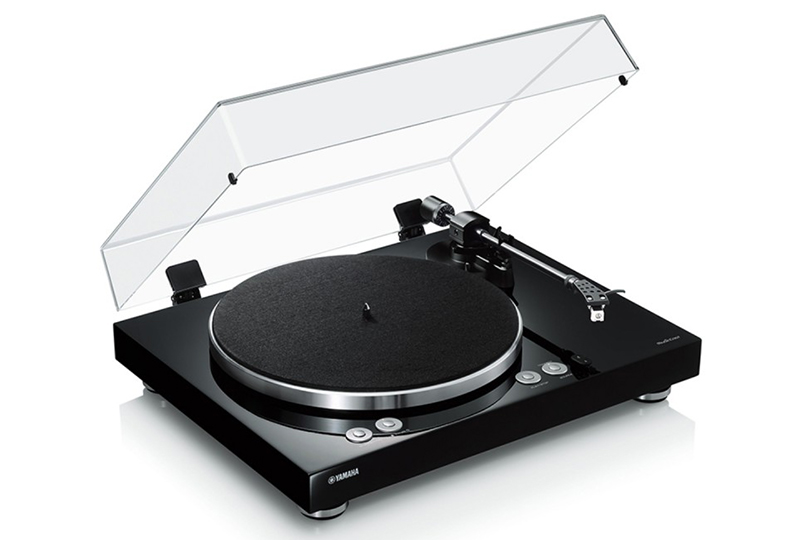 Yamaha MusicCast Vinyl 500
Price: £499
Pros: Bluetooth, wireless streaming, Alexa and Google voice control integration
Cons: Streaming services controlled through Yamaha's MusicCast app
Verdict: Perfect for those who want to be able to play the records but also be able to stream all their favorite artists.
The Yamaha MusicCast Vinyl 500 is the perfect bridge between analogue and digital. This deck allows you to stream your records to various enabled speakers throughout your home via Wi-Fi or Bluetooth. Having the option of streaming via Wi-Fi means you're able to send a higher quality to your speakers, thus retaining high quality sonics. Voice assistants such as Alexa, Siri, and Google Assistant are also compatible with this turntable – meaning you can scream at it from across the room and it will work! While these digital features have an impact on its price, most importantly the deck delivers great analogue sound while playing records.
---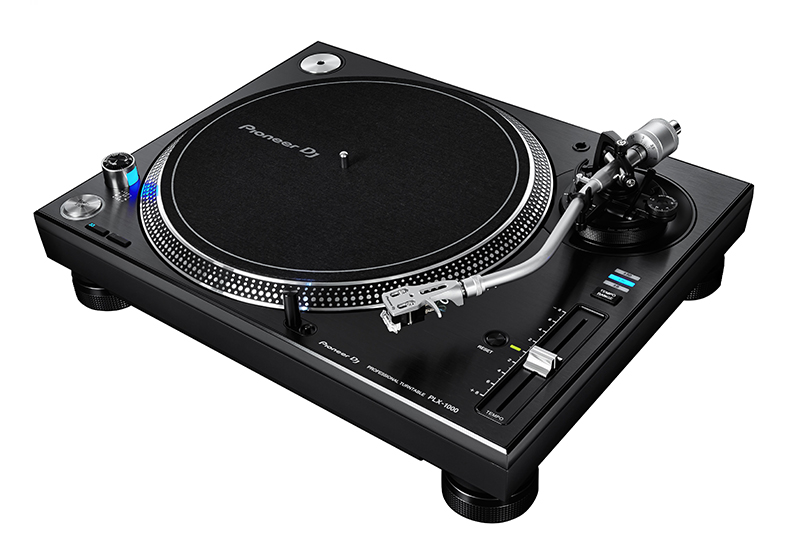 Pioneer PLX-1000
Price: £599
Pros: ±8%, ±16% and ±50% tempo range, tempo reset button, removable rca and power cables, high torque
Cons: No cartridge included,
Verdict: Perfect for those wanting a professional DJ turntable, or a less expensive alternative to the Technics 1200 mk7.
Pioneer's PLX-1000 is a high-torque, 2-speed deck that's able to meet both DJing and home listening needs. Inspired by the Technics 1200, DJs should find the layout and feel of the PLX-1000 very similar. With an incredible high-torque system, this turntable reaches 331/3 rpm in 0.3 seconds, ensuring your mixes are buttery smooth. The lower part of the deck is reinforced with 8mm-thick-resin. Pioneer also added thick vibration-damping material at the base, that further eliminates unwanted resonance and vibrations. This means the turntable is perfect for more bass-heavy environments.
---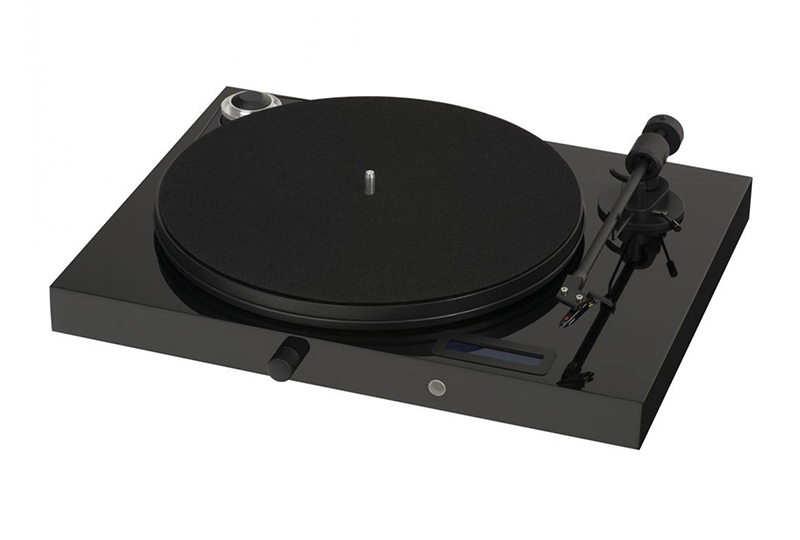 Pro-Ject Juke Box S2
Price: £599
Pros: Acrylic Platter, Bluetooth, Built in pre-amp and amplifier for stereo speakers.
Cons: N/A
Verdict: Pro-Ject's Juke Box S2 is one of-a-kind – its Bluetooth capable, has a built-in preamp and an amplifier that's able to power passive speakers.
In the digital age, it's hard to find a turntable that handles vinyl and Bluetooth with an audiophile mindset at the forefront. Not only does Pro-Ject's Juke Box S2 boast Bluetooth capabilties, but it also has an analogue input for you to connect an external audio source. Its built-in pre-amp allows for an easy plug-and-play system. It also includes a built-in 50W per channel amplifier for you to connect passive speakers directly into the turntable, a rare feature not often found in turntables.
---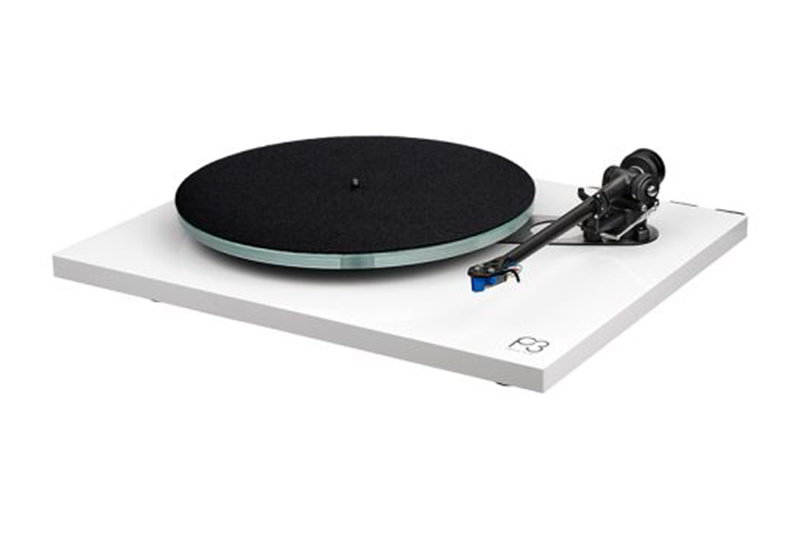 Rega Planar 3
Price: £649 (With Rega ELYS 2 MM cartridge)
Pros: Glass Platter, RB330 tonearm
Cons: Internally grounded
Verdict: Rega keeps it going with its killer lineup of turntables, the Planar 3 offers an exceptional experience overall. Sounds just as good as it looks.
Rega puts a lot of attention to detail in their turntables – the Planar 3 is no exception. This two-speed deck comes with a stunning 12mm Optiwhite glass platter that's heavy enough to help with reducing unwanted vibrations. Rega's specially developed Rb330 Tonearm is also included; it has precise vertical and horizontal bearings to make sure your needle stays within that groove and reads it correctly.
---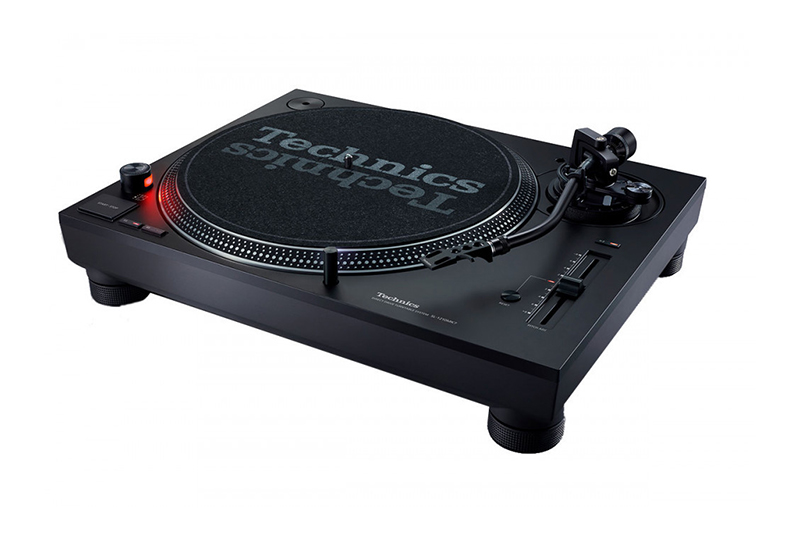 Technics SL-1200 MK7
Price: £799
Pros: High torque, reliable, professional direct drive DJ turntable
Cons: No classic silver colourway, doesn't come with a cartridge
Verdict: The legendary DJ turntable returns with its new iteration – Technics SL-1200 MK7. Still super reliable with new improvements don't change the feel of a Technics SL-1200.
After 9 years, Technics has re-launched its iconic 1200 turntable series. While the fundamentals remain unchanged – the MK7 is still the high-torque, direct-drive deck DJs are accustomed to. It also offers much needed improvements, such as removable RCA and power cables, an upgraded vibration-dampened platter and ± 8% / ± 16% pitch adjustment. These features don't compromise the reliable reputation Technics has earned over the years. While it may be more expensive than a second-hand SL-1200 MK2, expect these to last as long as their predecessors.