Published on
November 10, 2020
Category
Features
Top-tier sonics.
So you've had your mid-range turntable for a while: it's the best, you love it! However, there's a daunting question lingering in the back of your mind, is there more? Well for the enthusiast or self-proclaimed audiophile, the upgrade to the next bracket is completely worth it.
With any price increase you can expect an even more precise attention to detail – whether it's design, sound quality, or components going into the construction of a turntable. In higher-end turntables, all of these things play pivotal roles in delivering you the utmost, and accurate sound quality you can imagine.
There are a few caveats however: with an emphasis on vibration reduction, you'll typically find features found in budget and mid-range turntables – such as speed change buttons, removable headshells, built-in preamplifiers – removed.
Things such as your phono preamplifier, stereo amplifier, and RCA cables all need to be of a high quality if you want to get the most out of your turntable. Ease of use nor an easy set-up isn't to be expected either.
With a higher-end turntable, the best and worst sound quality is also brought out when playing a record. This means that scratches, dust, imperfections are more noticeable.
Don't let the lack of features dissuade you when choosing a high-end turntable; they are typically removed to minimise unwanted interferences.
That being said, many manufacturers are noticing these caveats and are starting to bring more consumer-friendly, easy-to-use features to high-end line turntables without jeopardising sound quality or overall experience.
Just like with any other turntable you need to assess what fits your needs best, luckily we're here to help you in choosing a high-end turntable that works for you.
NB: Turntables range from £900 to £8000.
---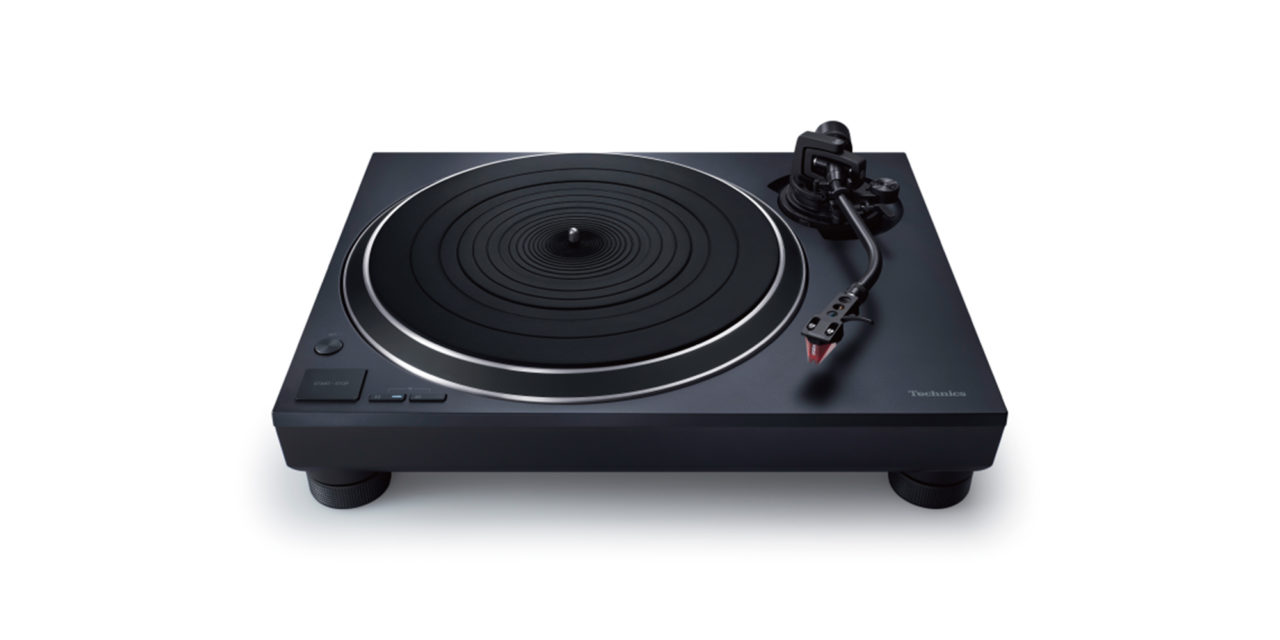 Technics SL-1500C
Price: £900
Pros: Removable Headshell, Ortofon 2m red included, electronic speed change, 3-speed, built-in pre-amplifier, automatic tonearm lift.
Cons: N/A
Verdict: The Technics SL-1500C is a polished iteration of the beloved SL-1200 series. While it does remove the pitch adjustment slider for DJing, it retains the reliability and sonic quality that Technics has built its reputation on.
This direct-drive,three-speed, turntable comes with the Ortofon 2m red cartridge, expect emphasis on your highs and mids, giving you a clear, bright, warm sound profile. A removable headshell allows you to upgrade to any cartridge that fits your needs as well. Ease of use is this deck's middle name, switchable phono preamp and automatic tonearm lift functions allow for a tailored, stress-free experience without the cost of sound quality. High torque, anti-resonance rubber backings, and a new aluminum platter, all play important roles in getting clear, interference-free sound.
---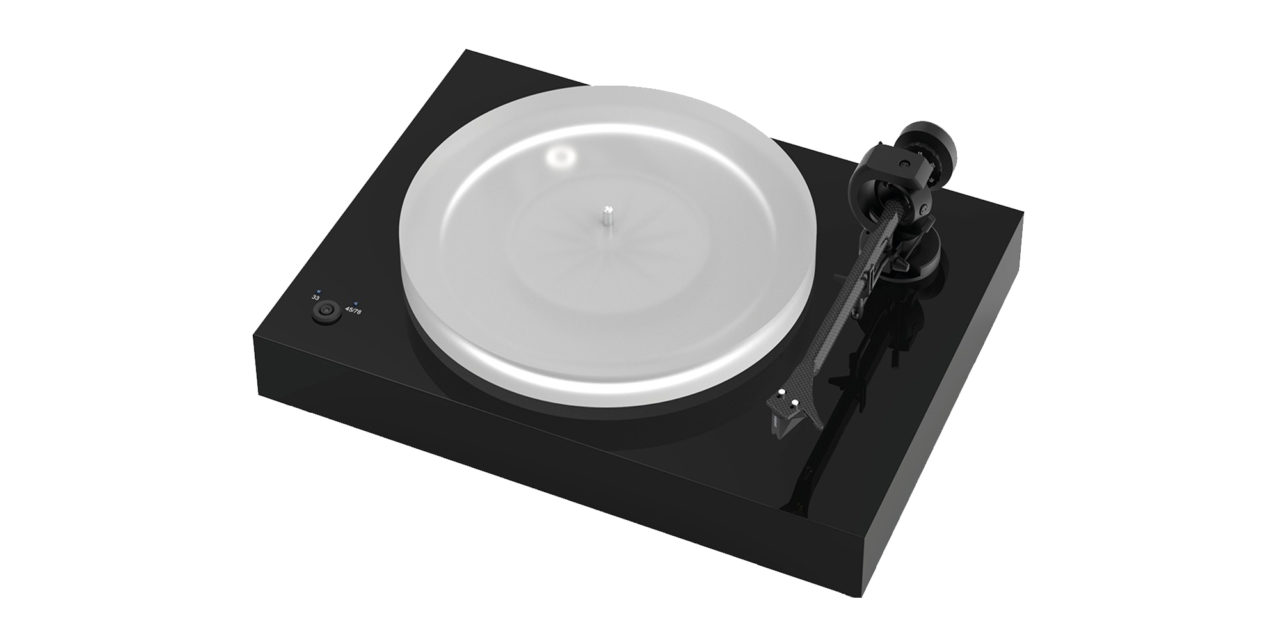 Pro-Ject X2
Price: £999
Pros: Electronic speed control, Three-speeds, can easily upgrade to next-in-line 2M blue stylus
Cons: phono pre-amp needed
Verdict: Great iteration built upon what made Pro-Ject's debut carbon such a popular and great sounding turntable. It also comes with an acrylic platter.
With the X2, Pro-Ject makes some well thought-out upgrades to what made its debut carbon turntable line great decks. The X2's increase in mass gives the turntable an edge in vibration reduction and dampening. This increase in mass paired with Orftofon's 2M silver cartridge, and Pro-ject's acrylic platter, play important roles to ensure a quality, warm and crisp sound profile. Available in four finishes, it also includes a built-in electronic speed control button that allows you to easily change between 33,45, and 78RPM.
---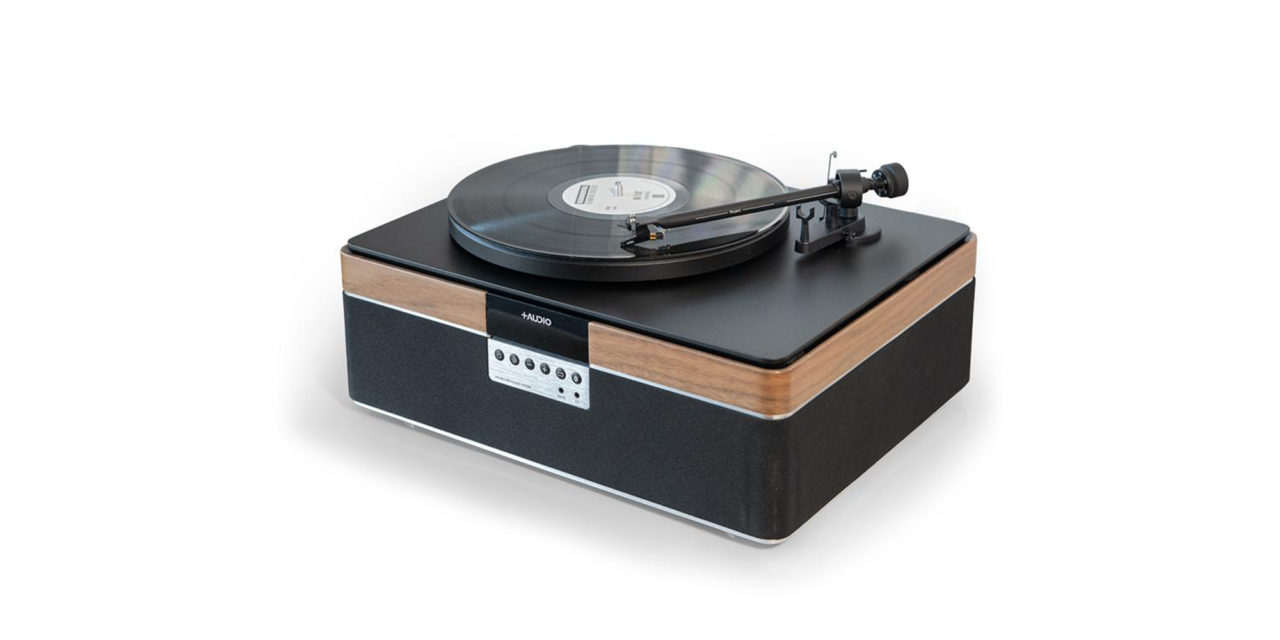 PLUS AUDIO The +Record Player
Price: £1,300
Pros: Bluetooth, built-in preamp, headphone output, USB out
Cons: Would like to see a better pre-installed cartridge
Verdict: Plus Audio's The+Record Player is a turntable designed for the modern age, perfect for those who want an all in one high-fi system to play their records without the hassle.
According to Plus Audio, The +Record Player is "the first high fidelity integrated turntable system." It features Bluetooth, analogue and digital inputs, built-in speakers, USB-charging, pre-amplifier out for a subwoofer, headphone output, and a USB-out for recording records. It does all of this within a compact profile, Ortofon's light tracking OM-10 cartridge, and a Pro-Ject built turntable. Critically acclaimed components were also selected in building the speaker unit, to make sure the sound coming out of it doesn't interfere with the playback of music, while ensuring the sound is also rich and detailed.
---
Cambridge Audio Alva TT
Price: £1,500
Pros: Bluetooth, modern design
Cons: Needs to be paired with a good pair of Bluetooth speakers and headphones for full quality
Verdict: Cambridge Audio Alva TT is an audiophile turntable with high-quality Bluetooth capabilities.
Cambridge Audio Alva TT is a beautifully designed, easy-to-use, direct-drive turntable with high-quality 24-bit audio codec Bluetooth capabilities. A custom-built Alva moving coil cartridge is pre-mounted. With this cartridge, you can find an emphasis on the low-end, this does not come at a cost of overall sound quality or clarity. This turntable is best for those looking for an audiophile experience with high-quality Bluetooth functionality.
---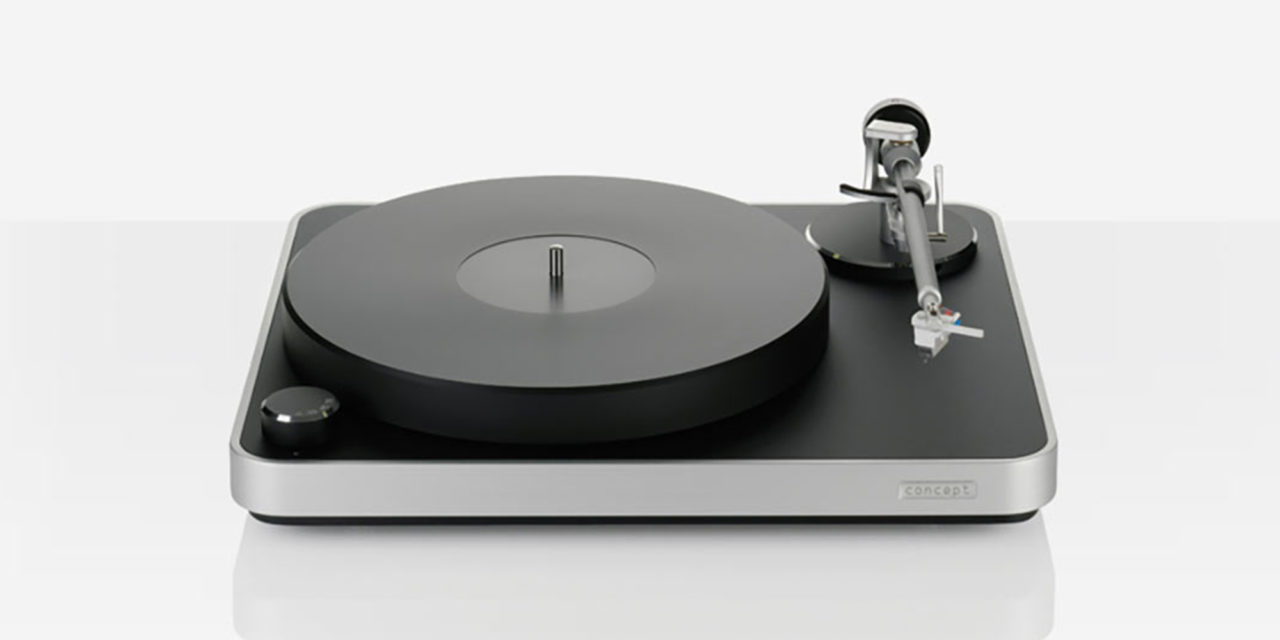 Clearaudio Concept Active Wood Turntable
Price: £2,000
Pros: Built-in headphone amplifier, built-in phono pre-amplifier,
Cons: Does not include dust cover
Verdict: Coming in various stylish finishes, including an eye-catching one-piece birch plywood. This turntable is best suited for someone who wants a high-quality experience that can be played through speakers or directly through the turntable into headphones.
Clearaudio's new, belt-driven, three-speed turntable – the Concept Active – comes with a built-in phono pre-amplifier, and a headphone amplifier. This turntable gives you a plug-and-play audiophile experience straight out of the box. Don't worry though, if you already have a killer pre-amplifier, the Concept Active's built-in pre-amplifier can be disabled with the flip of a switch. Paired with its preinstalled moving magnet or moving coil concept cartridges ,and either Clearaudio's magnetic-bearing concept tonearm or Satisfy Kardan Aluminium tonearm, you can expect refined precision to sound quality. It also has a great chassis design that aids in dampening unwanted sound, resonance, and noise.
---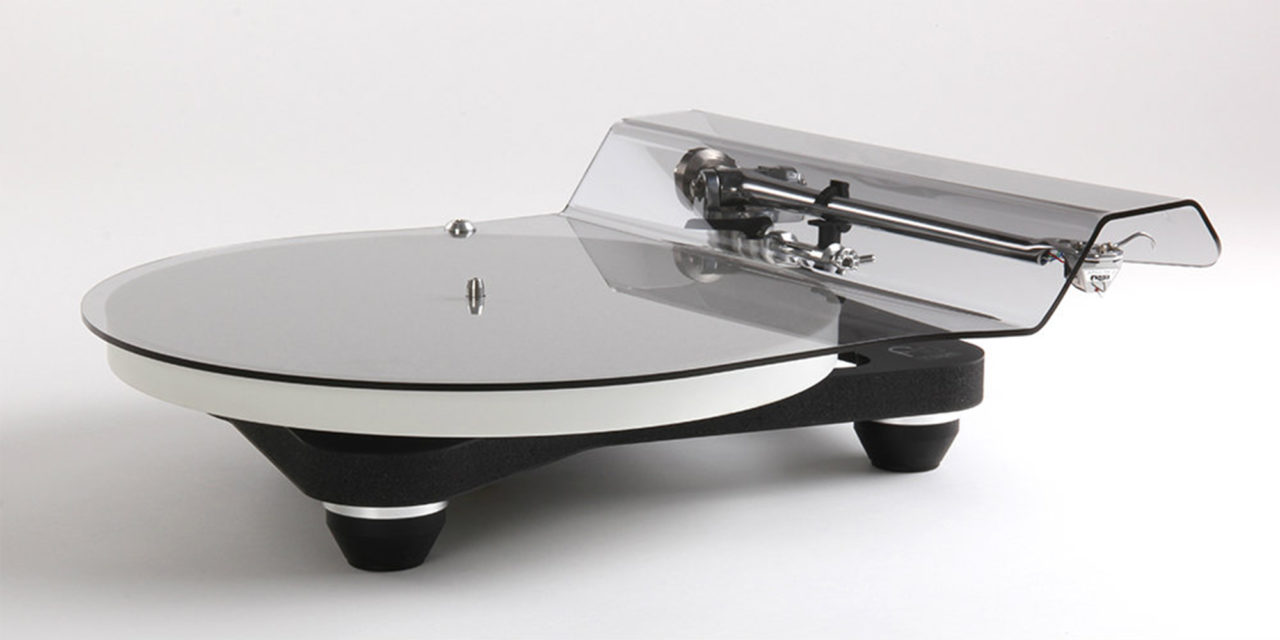 Rega Planar 10
Price: £4,499
Pros: Detailed sound, lightweight
Cons: Requires a well-matched hi-fi set-up (speakers, audio cables, preamp, etc) for full experience
Verdict: The Planar 10 brings the Naiad's £30,000 experience to a cheaper price point, while keeps quality at its forefront.
Rega's new Planar 10 is built off of its £30,000 Naiad, the Planar 10 brings an exceptional high-end turntable experience at a well-deserved price point. Vibration reduction is at the forefront of this turntable's design – it includes ceramic platter and a newly developed aluminum RB3000 tonearm. Rather than offering the warmth or sound coloration you may be used to with other turntables, the Planar 10 aims to deliver an experience as close to the original recording as possible. The result is a substantial, high-end model, from one of the UK's most reliable, no-nonsense brands, and a turntable for those that look for both substance and style.
---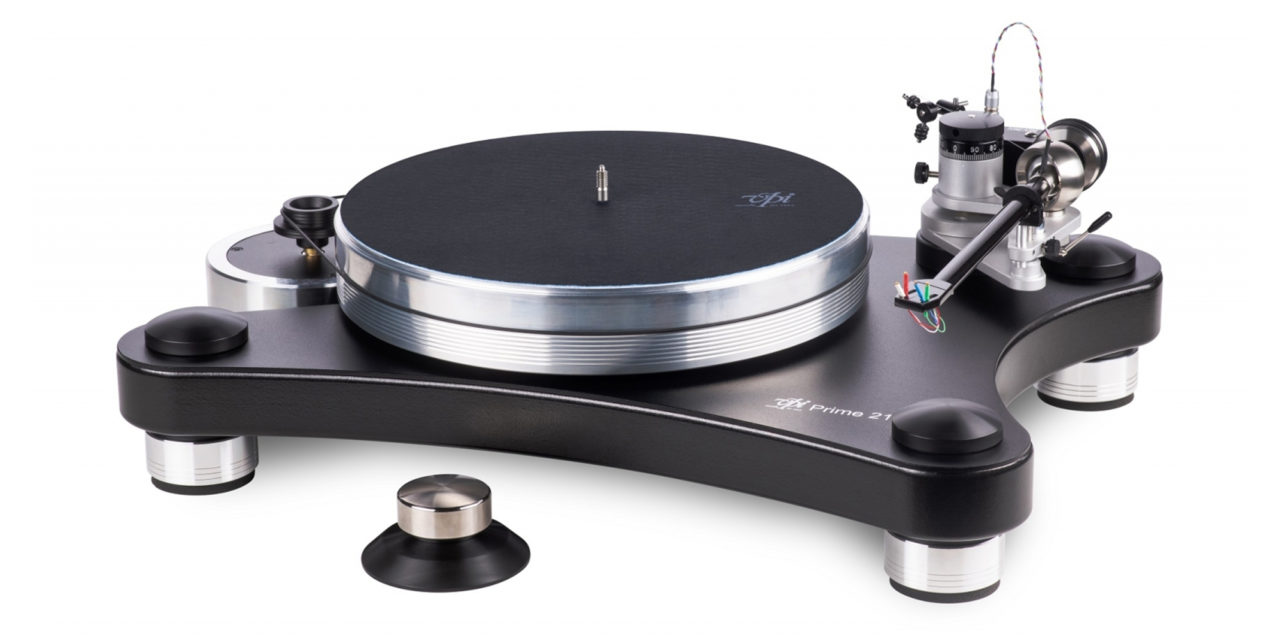 VPI PRIME 21/21+
Price: £4,500/£6,500 (with VPI Shyla cartridge upgrade)
Pros: Easy set-up, 3D-printed unipivot tonearm, record clamp included.
Cons: Phono pre-amplifier needed
Verdict: VPI has four decades of refined turntable experience under its belt and that shows with its new Prime 21/21+ turntables, tailored for those who want top-of-the-line audiophile sound quality without the headache that comes with a detailed set-up.
Merging the world of audiophile and ease of use isn't always a match made in heaven, with VPI's new Prime 21/21+ they show us that can be achieved. The Prime 21/21+ takes all of the original PRIME model features such as a 3D-printed unipivot tonearm (boasting less resonance/distortion), aluminum platter, isolation feet, and a screw-down stainless steel/delrin clamp, and puts it in a package that can be easily assembled in about 21-minutes.
---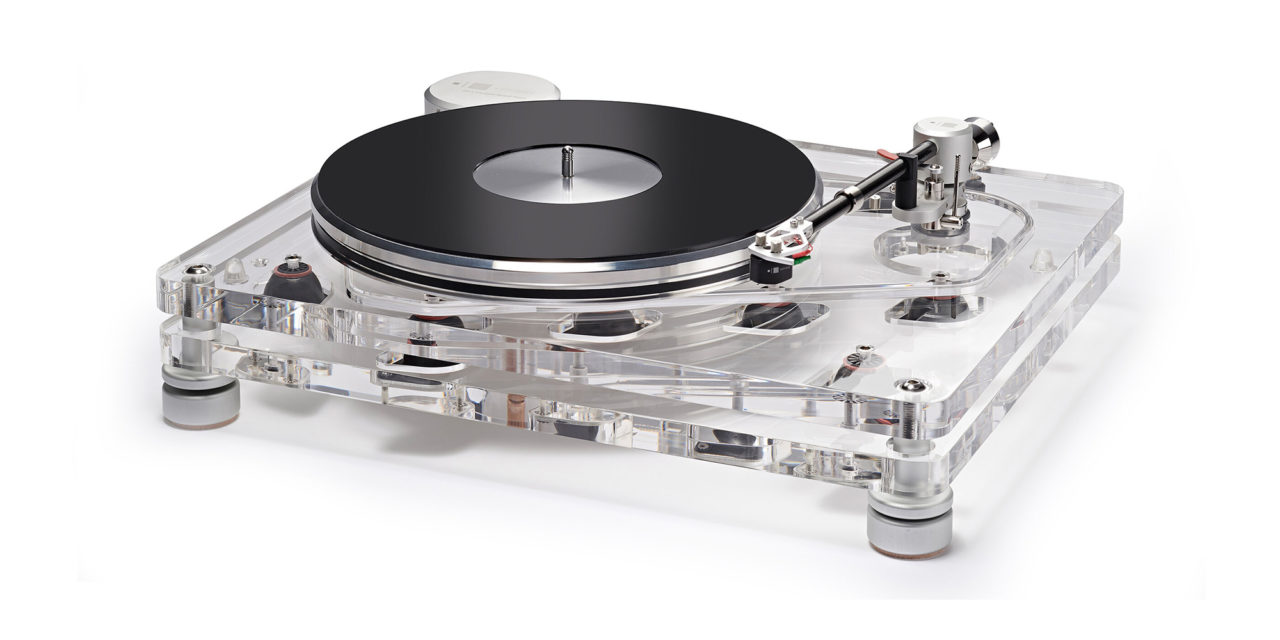 Vertere Acoustics MG-1 MkII
Price: £7300
Pros: Very detailed sound, build quality, high-quality RCA cables,
Cons: Need a very detailed system to fully experience turntable, no built-in preamp
Verdict: The MG-1 MKII is made for the enthusiast audiophile who wants a turntable that can bring the best out of their systems with unparalleled sound quality.
Vertere Acoustics MG-1 MkII's precision and detail is unmatched – the tight, clean, and dynamic sound profile will have you questioning if it gets any better. The refinement is matched with the record player's design and build quality. Vertere Acoustics' high-quality cables are used throughout, while its new redline tonearm cable and motor link cable preserve true analogue audio signals. The main platter consists of a one-piece aluminum alloy, and is paired with a top of the line motor, and main bearing system that gives the deck a smooth, accurate, and silent characteristic like no other.