Published on
December 16, 2020
Category
Features
New headphones for every budget.
A great quality set of headphones that works within your home hi-fi vinyl system, while also meeting your phone, computer, and wireless needs is an essential.
High-quality audiophile brands are feeling pressures to incorporate wireless, and headphone jack-less, features. However they aren't giving up the standards that made past iterations of their headphone models sound so great, they are including new features that ultimately benefit the consumer.
In 2020, more wireless headphone models hit the market than ever before. What's great about this is that the brands that actually do care about audio quality are including high-end, detachable cables. This allows you to connect to things like your vinyl system when you're listening at home, easily detach the cables, and listen to your phone wirelessly when you're on the go. The best of both worlds.
Battery life and charge times have also greatly improved over the years, which means many of these wireless functionalities are lasting longer than they ever have. Noise cancellation has seen some great improvements as well. This feature has gotten to that sweet point where you can turn off the world around you. and melt into what you're listening to. With most of us now working from home, the inclusion of being able to switch from noise cancellation experience to a surrounding, amplified feature with the press of a button is a well-appreciated feature many headphones this year incorporated as well.
As with any piece of gear that has you locked into a certain quality of sonics, we recommend that you try headphones on in person – if it is safe to do so – to ensure that the comfortability and sound profile matches what you're looking for.
Without further adieu, let's dive into our three favourite headphones that were released this year.
---
BUDGET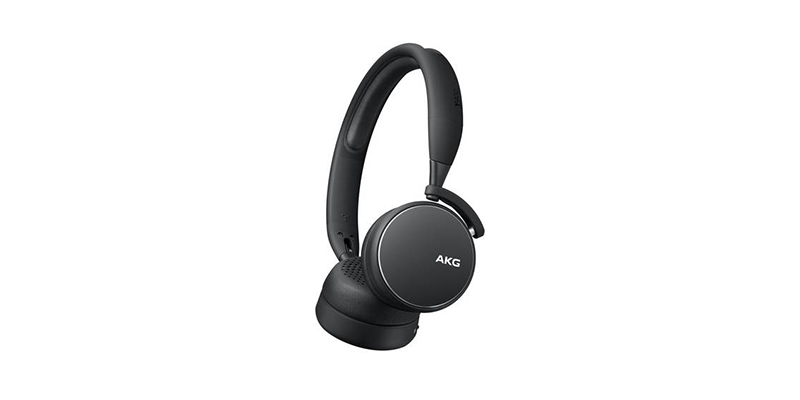 AKG Y400
Price: £99
Pros: Affordable,lightweight, bluetooth
Cons: N/A
Verdict: The AKG Y400 are a great marriage of wireless and great sounding sonics that don't break the bank.
The AKG Y400 are fantastic, lightweight on the ear headphones that deliver surprisingly great sound – both analogue and wirelessly. These extremely budget-friendly headphones are perfect for home listening. Built-in ambient-aware technology uses specially developed tech to cancel out unwanted frequencies from the outside to give you a fully immersive listening experience. It can even be quickly switched to also allow you to easily amplify the surroundings you're in, so you can have a quick conversation without taking off the headphones, allowing you to jump straight back into the music once you're finished chatting. A single charge also gives you up to 20 hours of uninterrupted listening.
---
MID-RANGE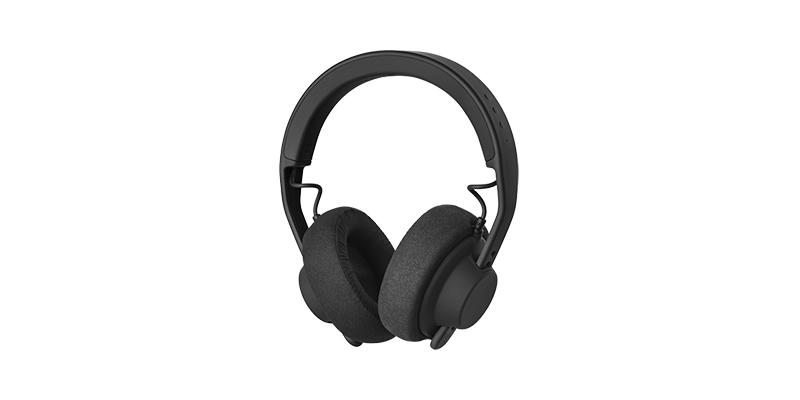 AIAIAI TMA-2 HD WIRELESS
Price: £311
Pros: Bluetooth capabilities, extremely comfortable earpads, minimal design, completely modular
Cons: N/A
Verdict: The AIAIAI TMA-2 HD WIRELESS offers an upgraded sound profile and bluetooth functionality while keeping the modular ethos the original TMA-2 had!
Like the original TMA-2, the TMA-2 HD wireless, are completely modular. This means that the cable, earpads, drivers, headbands, etc, are all interchangeable, replaceable, and upgradable. The model featured here is AIAIAI's standard version of the TMA-2 HD Wireless. What's new is an upgraded sound profile. As the name suggests, High Definition is at the forefront of these headphones' sound. The APTX HD wireless deliver audio range that's equivalent to listening to high-quality, digital recordings. Ultra-soft over-the-ear Alcantara cushions give you the utmost comfort and aids in improving the sound you're getting. (Tried and tested for daily use of over 10+ hours, you may even forget the headphones are on thanks to these pillow-y earpads.) Whether you're using these for home listening, or out on the go you're not going to want to take these off.
---
HIGH-END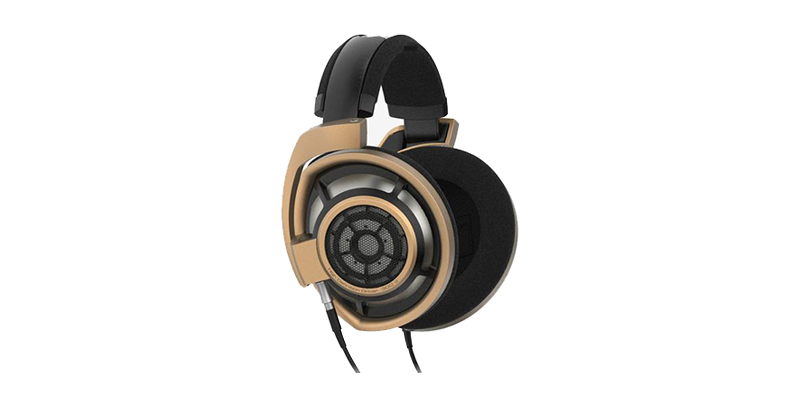 SENNHEISER HD 800S Anniversary Edition
Price: £1,400
Pros: Incredible sound, open back, modern design
Cons: No Bluetooth
Verdict: Back in 2009 the original HD 800 was an exemplary headphone model. Roughly 10 years later, the 800s Anniversary model delivers an improved and upgraded experience that meets the needs of everyone – even the enthusiast. Highly recommend to be the go-to headphones for your vinyl system.
Seventy-five years of designing high-quality sounding headphones shine through, in Sennheiser's HD 800s Anniversary Edition. Ditching wireless and Bluetooth capabilities, these headphones opt-in for pure, audiophile-first, sound quality. It also features a ring radiator transducer – what this does is knock your socks off! Jokes aside, this transducer system allows for both the right and left side of the headphones to deliver perfect balance, so your sound is as accurate as you can possibly can get. Because they are open-back headphones, they also allow for air to freely pass through the ear cups, resulting in reduced pressure. This produces more natural, clear, and disturbance free sound that allows you to melt into what you're listening to.
---