Published on
December 18, 2020
Category
Features
New amplifiers for every budget.
The past decade has seen stereo amplifiers (also known as integrated amplifiers) take on more compact sizes, minimalistic design tropes, and modern functionality, leaving archaic and enormous clunkers as a thing of the past. In addition to turntables, tech including gaming systems, computers, televisions, and home theater setups can all benefit from having a stereo amplifier.
This year, incredible audio-centric amps hit the market, however unlike other technology, overarching feature updates weren't prevalent. The inclusion of wireless capabilities such as Bluetooth and streaming have been trending for several years, and 2020 was no exception. While these features make integrated amplifiers a more accessible and convenient, their core value of acting as a hub for your audio components still stands true.
Across all price brackets,  the fact that turntables in 2020 frequently included built-in preamplifiers, and that many high-end turntables were offering a more user-friendly experience, also affected the world of amplifiers Thus, many amps that sound great and have analogue centric experiences are ditching built-in phono preamps. How important this is, entirely relies on whether or not your turntable already has a preamp built or if you already own an external phono-preamp.
All that aside when looking for an integrated amplifier, you want to make sure that it best suits your needs. How many audio devices do you want to connect, does your turntable need a preamp, and how many watts do your passive speakers need to power them? Are all pivotal questions you should be asking yourself.
In the list below we cover 3 of our favorite amps that were released in 2020, each of which offers exceptional audio quality that's perfect for any vinyl forward setup.
---
BUDGET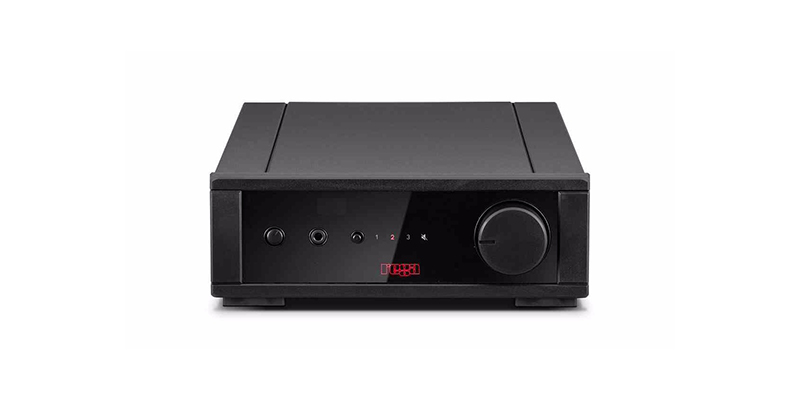 Rega IO
Price: £379
Pros: Easy to use, straight to the point, built in pre-amplifier
Cons: No digital inputs, no wireless capabilities
Verdict: Rega's IO is an affordable, and compact, integrated amp that incorporates the same pivotal internal elements that made the pricier Brio the award winning and great sounding amplifier it was.
Compact and great sounding sound profile are at the forefront of the Rega IO;s design. With a built-in pre-amplifier, headphone out, and 2 line-level analogue inputs, this integrated amp is perfect for those who want a straightforward experience that puts music and sonic profile first. While the IO is smaller, and more affordable, than the £600 Rega Brio amp, the IO shares many of its siblings' greats – class A/B circuitry, high-quality phono pre-amplifier, and well-detailed sound are all borrowed from the Brio. It also includes a lifetime warranty.
---
MID-RANGE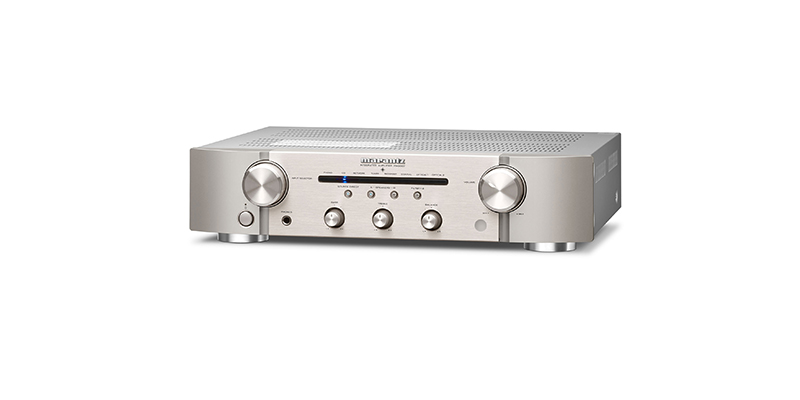 Marantz PM6007
Price: £499
Pros: Built in pre-amplifier, high-quality DAC
Cons: No Bluetooth
Verdict: Marantz PM6007 is a quality amplifier that offers a great package whether you have digital or analog devices.
Marantz many years under its belt when it comes to manufacturing amplifiers. The company's newly released PM6007 carries the brand's legacy well, and delivers some needed features for modern devices. At £499 this integrated amplifier combines Marantz's audiophile ethos with 45watts of power per-channel, a built-in phono pre-amplifier, and a high-quality digital-to-analogue converter. Analogue inputs and digital inputs make sure all your devices are covered, an A/B speaker system allows for multi-room setups , and everything is tuned to the sonic standard of Marantz.
---
HIGH-END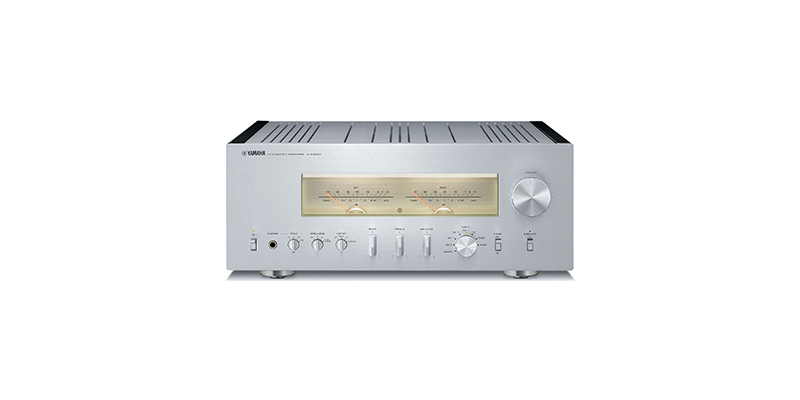 Yamaha A-S3200
Price: £4,999
Pros: Built in preamp, well designed, high quality components, multiple analogue inputs
Cons: No Bluetooth, no wireless capabilities
Verdict: While the integrated amplifier may be a little chunky in comparison to some other amps out on the market today, the Yamaha A-S3200 offers an analogue-first experience that will bring out the absolute best from your turntable and speakers.
The A-S3200 by Yamaha doesn't need much of an introduction, it's an audiophile centric, analogue first, integrated amp with a sleek old school look. From the outside to the inside, components within the A-S3200 shine – featuring fully balanced circuitry for low-signal-to-noise ratio, high-quality component selection, built-in phono pre-amplifier, low impedance design throughout, and a speaker terminal cut directly from brass. All of this comes together in a magnificent package that makes you fall in love with a complete analogue experience all over again.
---
HONOURABLE MENTION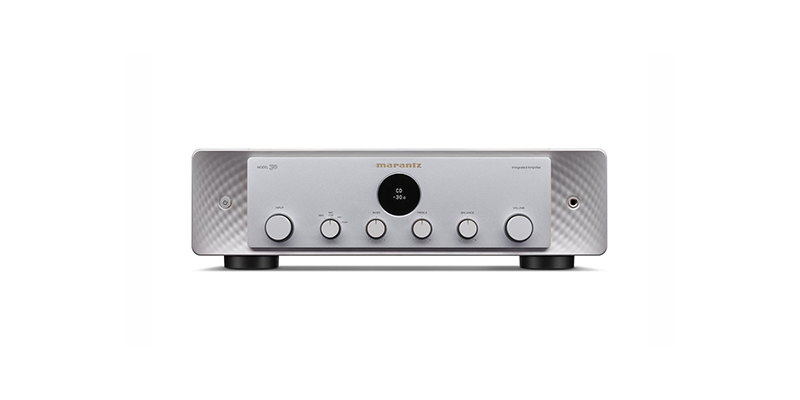 Marantz Model 30
Price: £2700
Pros: Many analogue inputs, sleek design, headphone out
Cons: No digital inputs
Verdict: Marantz's model 30 is an amp made for those who want an authentic analog experience without any qualms.
With sixty-five years of industry experience , you can expect attention-to-detail and great sound quality from Marantz. The Model 30 holds up to this standard, and delivers a refreshing analogue experience in a world of digital amplifiers – a timeless look with a soundscape that matches. High-quality components, a custom-built circuit board, a simplified signal path, an input impedance selector all come together to give you a warm, clear, and powerful listening experience. The Model 30, like most of Marantz's products, is also tuned specifically to the company's audio standard.
---