Published on
October 12, 2020
Category
Features
Whether you're upgrading or buying your first set-up.
Think of stereo amplifiers as the brain or hub to your home audio setup. They connect everything, and make sure that respective input signals are outputted to the right place.
When deciding on an amplifier, you need to consider that, just like with turntables and speakers, each one is created uniquely and carries different features from each other. Features such as a built-in phono pre-amplifier, the number of analogue RCA inputs, digital inputs, Bluetooth, etc, are all elements to consider when choosing the right amplifier for you.
You also want to make sure that your amplifier has enough Watts per channel to power your passive speakers, if you have them.
With mid-range stereo amplifiers what you're essentially paying for is better build quality, and oftentimes additional features. Components within are typically designed to offer a clearer, richer sound – one that's free of interference and distortion from other factors.
No matter what though, you have to decide what fits your need, and to make sure your amplifier is compatible.
(NB: These amplifiers range from £400-£800, listed in order of price.)
---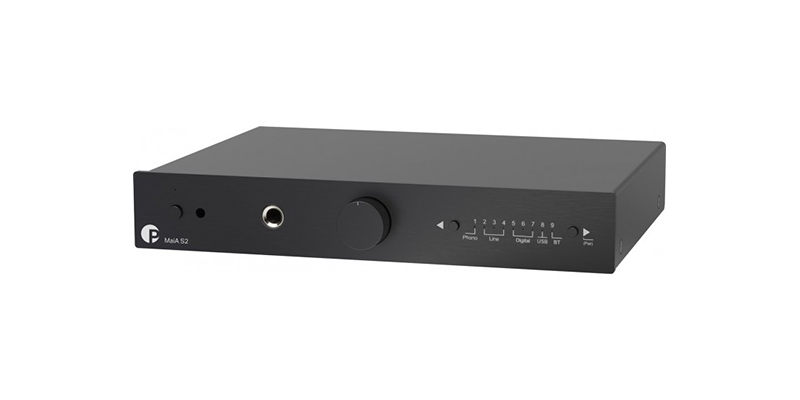 Pro-Ject MaiA S2
Price: £435
Pros: Lots of inputs, beautiful and sleek Design, MM cartridge capability
Cons: Sound quality could be better
Verdict: Pro-Ject's MaiA S2 fulfills a lot of requirements, and makes sure everything is taken care of in a slim compact size that should fit any system.
The Pro-ject MaiA S2 fulfills every need when it comes to input options. It boasts nine nine different types of inputs including: 3 stereo lines, 1 phono, 1 Bluetooth, 2x digital, 1x digital coaxial and a USB option. What it lacks in sound, it makes up for in price and sleekness. Sitting just above £400, it is impressive how much Pro-Ject has managed to fit inside such a small chassis for the MaiA S2. It's a decent piece for those who need a little middle ground between a cheaper amplifier and some of the truly hi-fi and expensive options out there. As a result, the MaiA S2 is one of the best mid-range amplifiers on the market.
---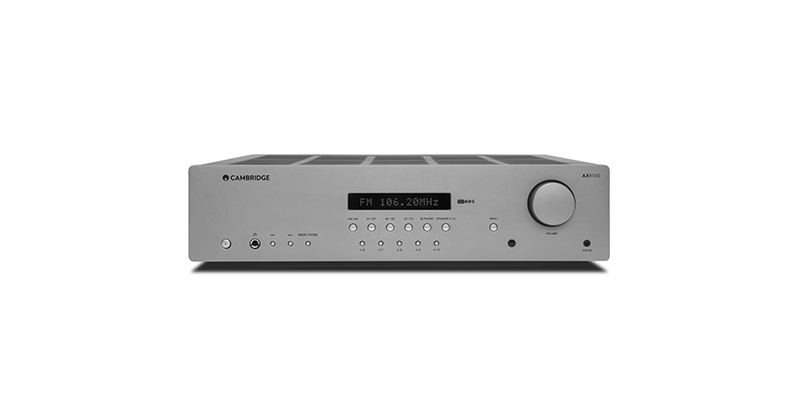 Cambridge Audio AXR100
Price: £499
Pros: AM/FM, 100 Watts, Bluetooth, Multiple inputs
Cons: N/A
Verdict: At £499 the AXR100 offers a tight package that acknowledges your record player as well as the need for your digital devices.
Often times, especially in the digital age, there are some tradeoffs with features when it comes to amplifiers. This is not the case with Cambridge Audio's AXR100. Built-in phono pre-amplifier and multiple analogue RCA inputs will have your analogue devices covered. Built-in Bluetooth connectivity and digital inputs will also make sure all of your digital devices are taken care of. There's also an AM/FM receiver built-in and A/B switching for two pairs of speakers. The AXR100 is just about ready for everything you throw at it.
---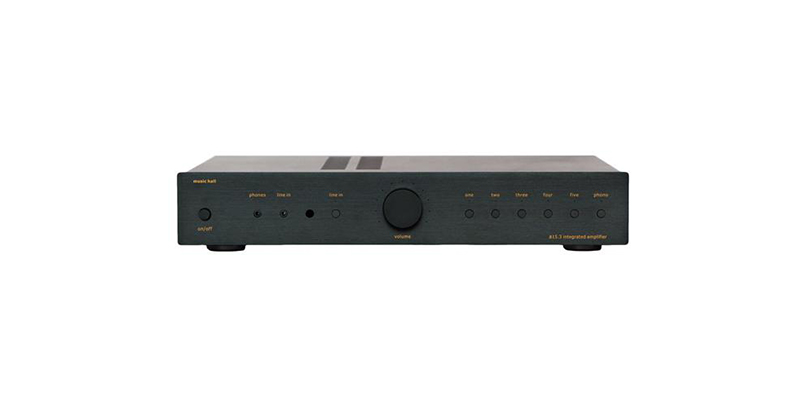 Music Hall a15.3
Price: £549
Pros: Analog Sensibility, High Quality, Multiple analog inputs
Cons: No Bluetooth
Verdict: If you're looking for an all-analog integrated amplifier that gives you a streamlined experience this amp is for you.
The Music Hall a15.3 may not put an emphasis on features, but it makes up for this in its functionality. An analogue sensibility is at the forefront of this integrated amplifier. With a phono preamp and five RCA inputs, you should have enough to connect your analogue inputs. Music Hall markets this integrated amplifier as a smart and affordable alternative to pricier all-in-one systems – one that gives a high-quality experience.
---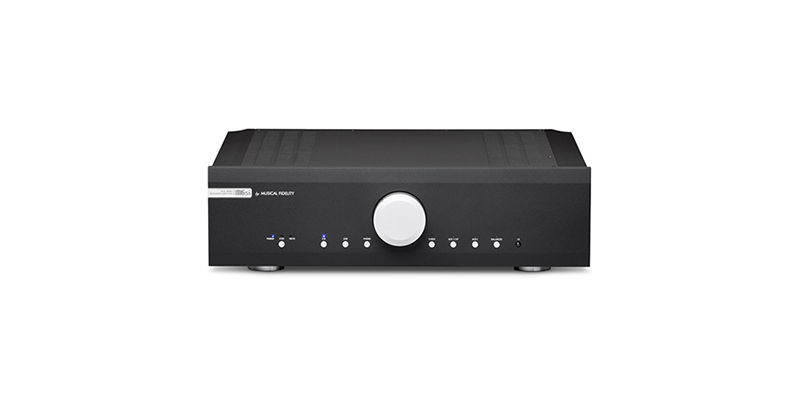 Musical Fidelity M2si
Price: £599
Pros: Beautiful design, handles challenging speaker loads, great sound quality
Cons: Large size, lack of features
Verdict: Not too many features in this one, but what you do get is a simple and straightforward experience that has fantastic sound quality.
Musical Fidelity M2si is one of the most stripped back amplifiers in this category. It only offers six line-level inputs and remote control, with no headphone output. Aesthetically, the M2si's clean-cut design is luxurious standing next to other amps. Despite the lack of features, and its larger size, the M2si is really a great sounding amp. With 76 watts per channel into 8 ohms and 137 watts into 4 ohms, it can handle a wide variety of speakers, even power-hungry models. The sound quality rivals some of its more expensive competitors, and leaves nothing to be desired in the detail category. For those who are interested in a no-nonsense high-quality amp, this is for you.
---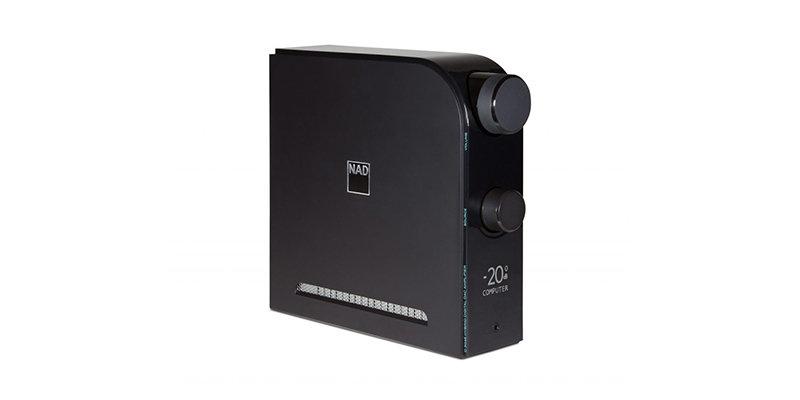 NAD D3045
Price: £599
Pros: Many inputs, bluetooth, compact
Cons: N/A
Verdict: Though the D3045 is extremely compact that doesn't get in the way of ensuring a top notch, feature packed experience.
NAD's D3045 is a modern amplifier for modern times. A headphone amplifier, built-in preamplifier, high-quality Bluetooth technology, HDMI audio return technology, sub-out, coaxial and optical input are all included in its super sleek form. This integrated amplifier does a lot and it does it very well. Hardly anything is neglected, and you're getting it all at a pretty sweet price point.
---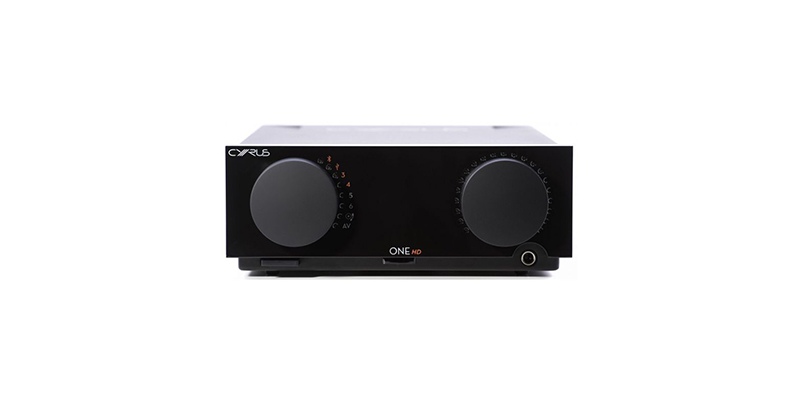 Cyrus One
Price: £699
Pros: Compact and futuristic aesthetic, reasonably priced
Cons: Build Quality, No DAC
Verdict: The future is now: the Cyrus one looks like it fell off of an alien spaceship. It's feature rich, sits under £1000 and is super powerful.
The Cyrus One is a solid-sounding, feature-packed, stereo amplifier. With its futuristic gain knob, the integrated amplifier packs a built-in 32-bit DAC inside that rivals higher competitors in quality. An overall great piece for under £1000, you can't go wrong with this feature-rich amplifier. What it lacks in external build quality is made for with an interior that provides sound and power that can handle any speaker. One word sums up this amplifier, at this price point: complete.
---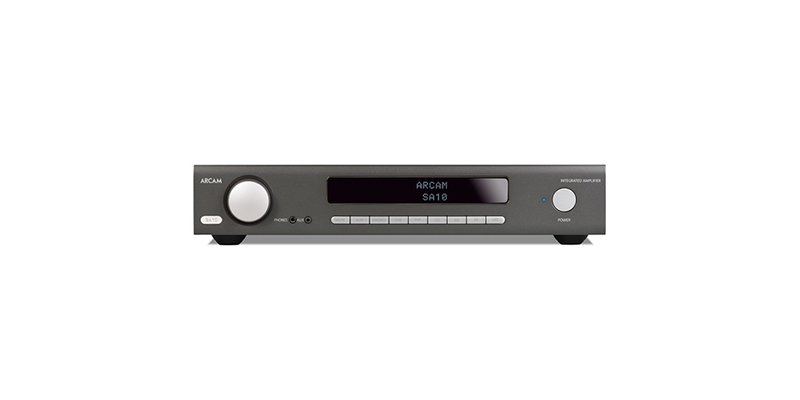 Arcam SA10
Price: £699
Pros: Good sound in mid range, App based remote,
Cons: Clunky design, no Bluetooth
Verdict: Super streamlined easy to us integrated amp that doesn't have too many bells-and-whistles but gets the job done right.
The Arcam SA10 is a solid choice if you're looking for an all-in-on system that's a little bit streamlined. While this model doesn't include Bluetooth, it does offer a wireless remote via Arcam's app. Its range of inputs will ensure sure you can easily connect and switch between your devices. Elsewhere, 50 Watts per channel and its 32 bit high-quality DAC system ensures a crystal clear sound. The amplifier also has a rich sound that gives you a nice emphasis on the mids coming in from your sources.
---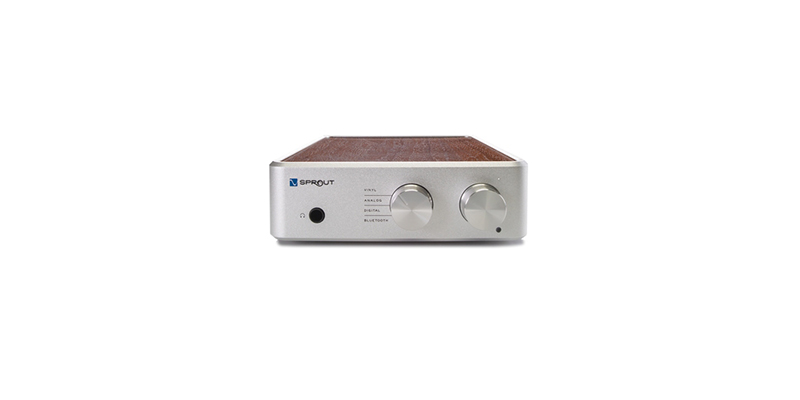 PS audio sprout 100
Price: £799
Pros: Compact, straightforward, great sound
Cons: Seasoned audiophiles might want more features from an amplifier
Verdict: Stylish, compact and easy to use, you can't go wrong with it.
PS audio sprout 100 cuts away all the bells and whistles, making it one the best amplifiers money can buy at a mid-range price point. The Sprout 100 also checks the audiophile boxes, while making recordings sound tuneful and attractive. The smooth and surprisingly full quality of the sound will impress even the most critical of listeners. Giving newcomers an easier, smaller way to amplify music recordings, it comes with the five most important inputs – vinyl, analogue-digital, bluetooth and a great ESS Sabre 9016 DAC chip. Just stepping into the world of audiophile-integrated amps? This would certainly make a great first stop.
---
Check out the best mid-range turntables for your set-up here.
Check out the best mid-range speakers for your set-up here.