Published on
March 6, 2018
Category
Features
When it comes to sound quality, the latest designs don't always improve on what came before. Paul Rigby follows his guide to vintage turntables with a look at some of the old-school amps that will bring out the best in your records.
The biggest mistake you can make about hi-fi is believing that new is always best. That all hi-fi aged by more than a few years is past it and worthless and not even worth plugging in, never mind using.
This is just not so. There have been an array of superb hi-fi designs created and sold over the years. While many of those products are rather lagging in terms of sonic reach, there are also plenty that still hold their own and have stood the test of time.
And what if you do manage to track down any of the goodies listed below?
The main issue with vintage kit – and this goes for vintage amplifiers too – is condition. Do they actually work and, if they do, are they safe to use? If you don't pack the knowledge and experience to know if the equipment works satisfactorily yourself, it's essential to get your newly secured prize thoroughly checked by a qualified expert.
For this list, instead of moving from the lowest cost price to the highest, I'm going to list the oldest to the newest. Prices will vary, of course, depending on a range of factors so the figures I provide here are merely a (very) rough guide.
I have not supplied a website source for each product because sourcing each will require a bit of detective work. I'd advise eBay, Facebook specialist hi-fi groups, specialist hi-fi retailers and small ads at the end of hi-fi magazines and blogs.
Space restriction prevents me from listing the other 14,000 amplifiers swimming around my thoughts so let us know your favourites in the comments below.
---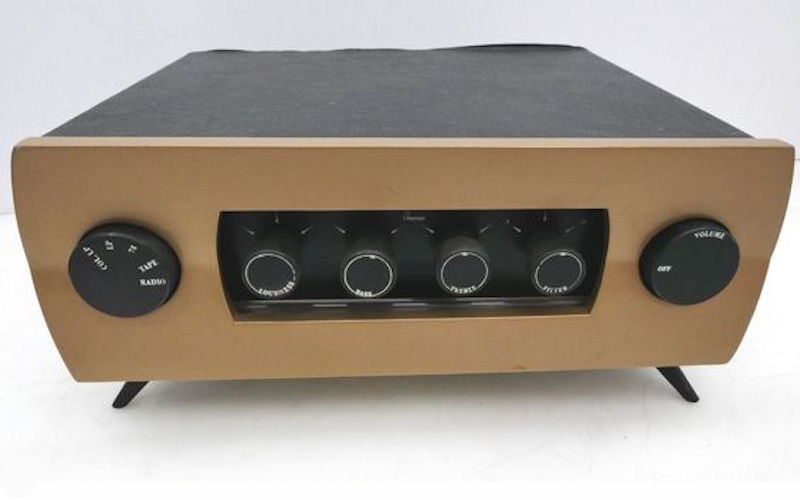 Chapman 305
Year: 1960
Price: c.£200
If you thought that pre-amps and power-amps were a recent phenomenon, think again. This is a very early example of the type, built in 1960 and valve-based, of course. It offers a fairly open sound with a lovely warming presentation.
---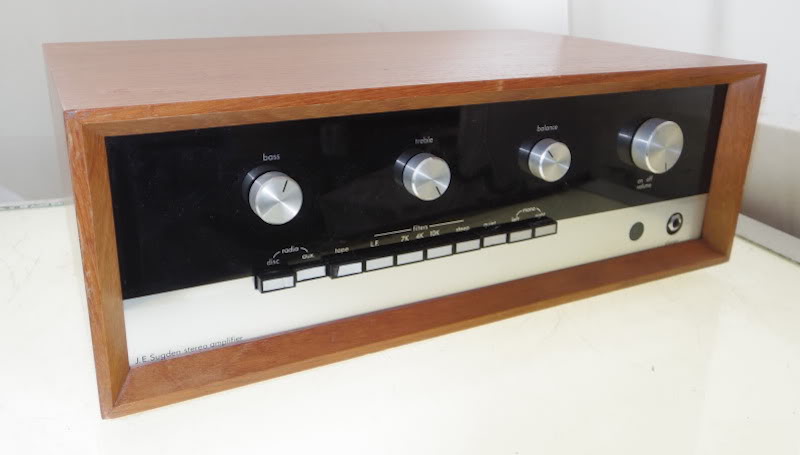 Sugden A21
Year: 1969
Price: c.£150
You may have seen the name and the model number associated with more contemporary fare, but both relate to this 1969 original which offered transistor power in Class A. Very musical in sound but the DIN sockets could be an issue in connectivity terms.
---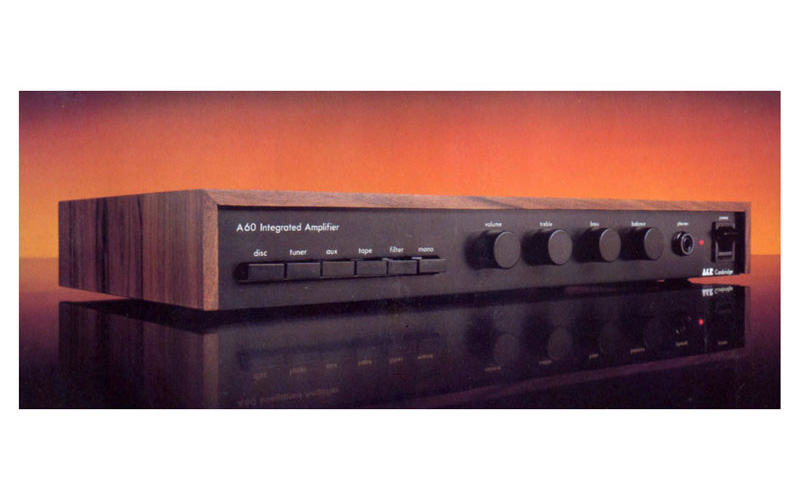 A&R A60
Year: 1977
Price: c.£50
Before Arcam became Arcam it was A&R (Amplification & Recording) Cambridge. This classic amplifier from 1977 was seen as a good upgrade from another classic, the NAD 3020. Features a 'comfortable' sound and a very nice built-in phono stage.
---
NAD 3020
Year: 1978
Price: c.£80
The 'go to' budget amplifier during the '70s. With that oh so familiar styling, a sweet sound and a surprising bass impact with a great phono amp built in.
---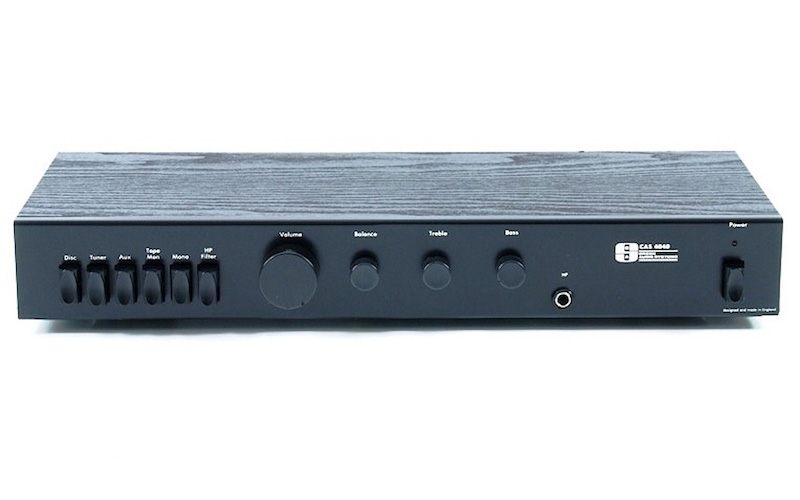 Creek CAS4040
Year: 1983
Price: c.£70
Looking towards the audiophile notion of sound quality, this 1983 amplifier dumps the tone controls and sounds all the better for it. Provides a sense of sonic control that is appealing.
---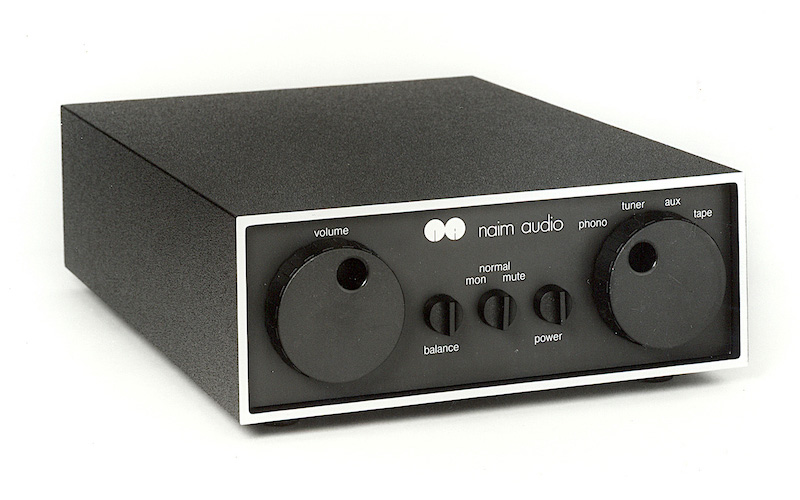 Naim NAIT
Year: 1984
Price: c.£650
This one is from 1984, when Naim were a mighty force, striding across the audiophile world. It offers a fine phono stage and that Naim dynamic presentation which is so engaging.
---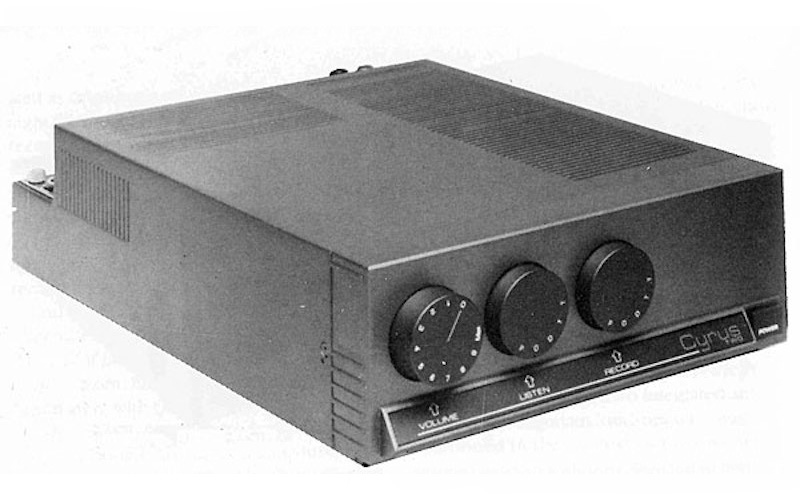 Mission Cyrus 2
Year: 1984
Price: c.£280
Also from 1984 and a styling that draws the eye but remains sparse in approach. It offers a lively sound presentation with a surprising amount of precision around the mid-range.
---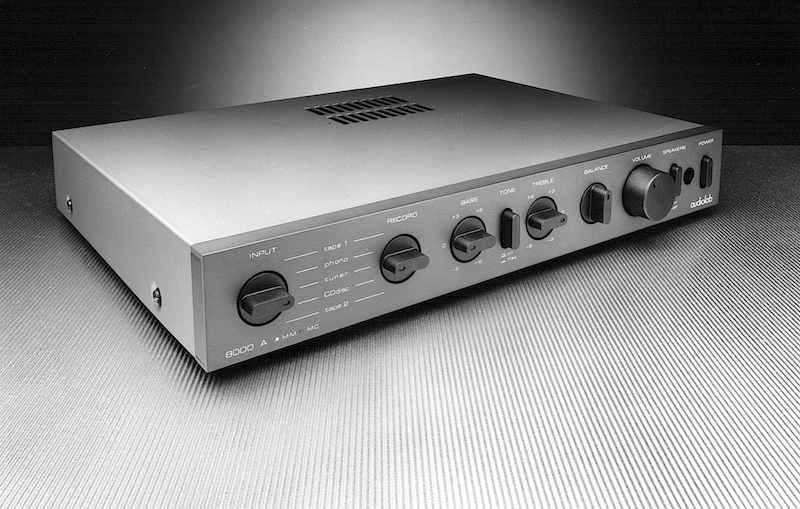 Audiolab 8000A
Year: 1985
Price: c.£200
This 1985 design is packed with features, which makes the relatively smooth sound a bit of a revelation. It includes a fine phono stage that handles both MM and MC.