Published on
February 20, 2015
Category
Features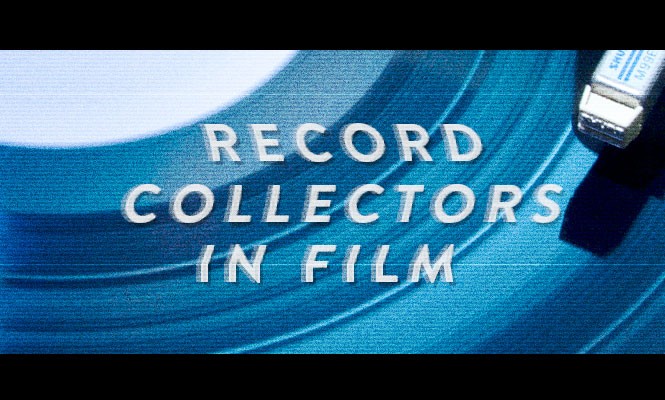 From wheeler dealers and wanna-be DJs to nostalgic old timers and obsessive compulsives, meet cinema's most compelling record collectors.
Unlike most places, Hollywood never really lost its love for vinyl. It's no coincidence that most of the film characters that follow belong to worlds set in the '90s and '00s, a time when the average joe was swapping records for CDs and iTunes. And today, contemporary cinema, TV and even advertising is filled with references to records and turntables.
Like collectors, filmmakers have always been lured in by vinyl's warmth, tactility, and physicality. If you're trying to portray passion for music, clicking an mp3 or slipping on a CD doesn't quite cut it compared to the act of playing vinyl on a turntable. Records, from their hypnotic spinning grooves to the jolty needles that explore them to the curious rooms and shops that house them, are a cinematographer's favourite musical friend.
Beyond its visual draw, the key reason for dominance of vinyl in cinema is wrapped up in the human part of vinyl, the collecting bit. One tradition is to use collecting to reveal illness: obsessive compulsives who use their object as a central organising focus in their lives, thrilled by lists and completism, divorced from society. The High Fidelity fans out there, buzzing off news of a soundtrack reissue, will know this all too well. But record collecting doesn't have to be about compulsion, it can represent anything from nostalgia to cultural capital, from authenticity to personality, as the fictional characters below reveal.
---
Words: Brid Arnstein
---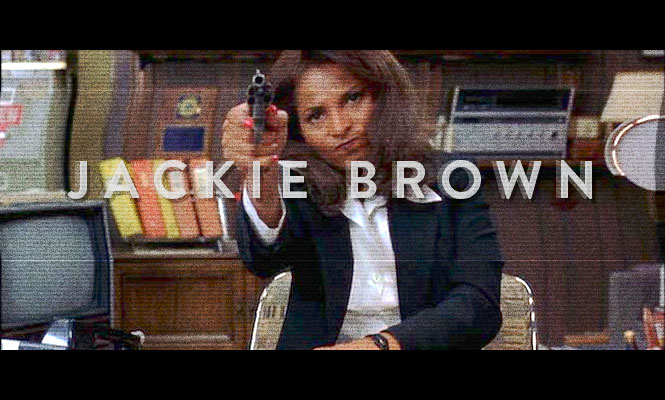 Film: Jackie Brown (1997)
Directed by: Quentin Tarantino
Character: Jackie Brown
Played by: Pam Grier
Collecting type: Nostalgic old-timer
---
Quentin Tarantino wanted us to "hang out" with the characters of his 1997 film but Jackie Brown is a hard nut to crack.  A key, intimate scene with Max Cherry lets music do the talking and tells us what our sassy heroine would never dare to admit herself:
I gave my heart and soul to you, girl
Now didn't I do it, baby….didn't I do it baby
Gave you the love you never knew, girl, oh
Didn't I do it, baby…didn't I do it baby
(The Delfonics)
Jackie invites Max inside, telling him to make himself feel at home whilst she fixes him some coffee. She wears one of those fluffy towelling dressing gowns and it's the first time we've seen her out of her uniform, the first time we've seen her resemble anything remotely fluffy. Except that she's not – she's just got a gun and the milk's off because she's been in jail. As she rifles through her collection, Max asks her if she "ever got into the whole CD revolution?" Jackie tells him that she's invested too much time and money in her albums, and she's not interested in the new stuff. He watches in awe as Jackie lights a cigarette and positions the needle on the track – The Delfonics' 'Didn't I (Blow Your Mind This Time)'. It is a change in tempo from her natural soundtrack – Roy Ayers' 'Brawling Broads' – which plays at four different times in the film and is a nod to Jack Hill's 1973 Blaxploitation film Coffy (in which Pam Grier also starred.) It certainly has an effect on Cherry, who goes out to the store and buys it on cassette.
---
Click next for a look at four more record collectors in film.
---