Published on
April 7, 2014
Category
Features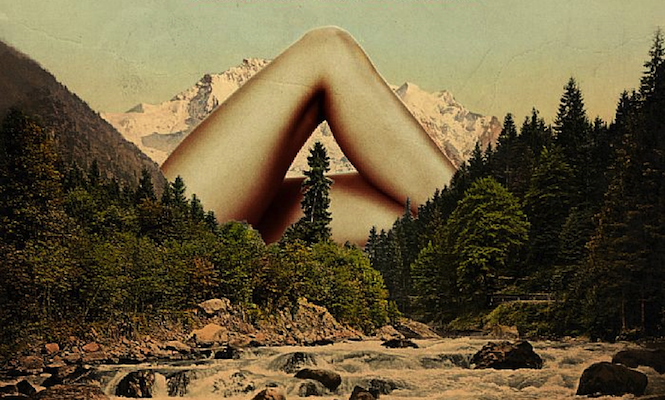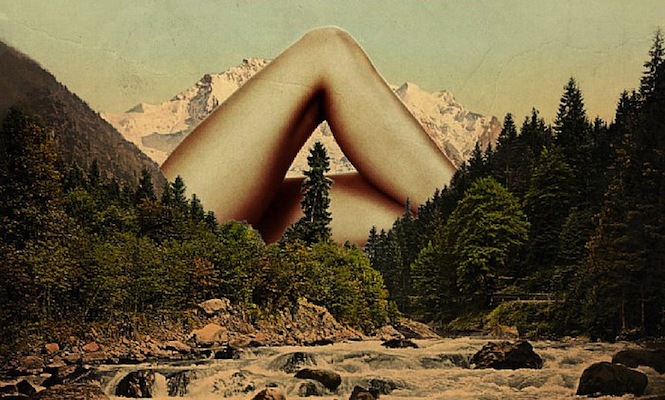 The Vinyl Factory select the 10 most essential vinyl releases of the last 7 days.
A knockout selection this week which features Seven Davis Jr's limited hot potato Party EP and a strobe-lit post punk reissue for the fabulous Dark Entires, alongside the fusion house of Max Graef's Rivers of the Red Planet, a limited dispatch from Genesis P-Orridge's COUM Transmissions and the long-overdue reissue of luckless folk hero Jackson C. Frank's only LP.
Scroll down for our definitive across-the-board rundown of the week's new vinyl releases as selected by The Vinyl Factory's Chris Summers, Patrick Ryder and Theo Leanse. 5 singles and 5 LP's every 7 days that are unmissable additions to any collection.
---
Singles
---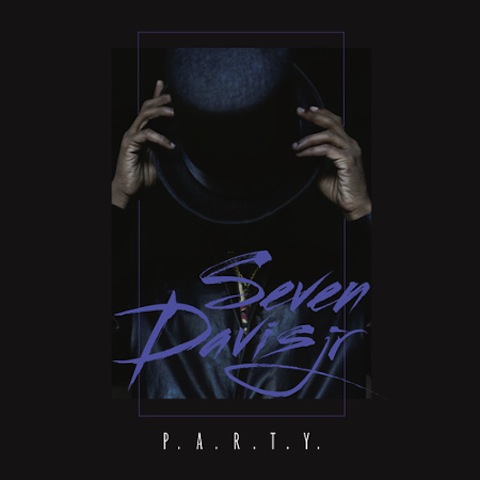 Seven Davis Jr
Party EP
(Apron)
Where my players at? SDJR cements his place at the very top of the 'ones to watch' list with five shelf rattlers on Apron which see the Houston born/Cali bred soulsmith taking matters from the bar straight to the dancefloor. Opener 'Celebrations' has a touch of Kyle Hall in the shuffling percussion and off-kilter bassline, while 'P.A.R.T.Y.' is the track Prince would be making if he knocked the Jehovah's Witness bit on the head and got sleazy again. The appropriately named 'Fun' sees Seven breezing through the frequencies on top of an off the wall MPC rhythm while 'Summers' lays waste to the peak time crowd with distorting bass, crazy strings and a percolating rhythm. The driving disco house of 'Highways' brings the EP to a close in rousing style, giving nuff props to Detroit and coming on strong like an FXHE cut. Another essential release from your new favourite producer.
Listen HERE.
---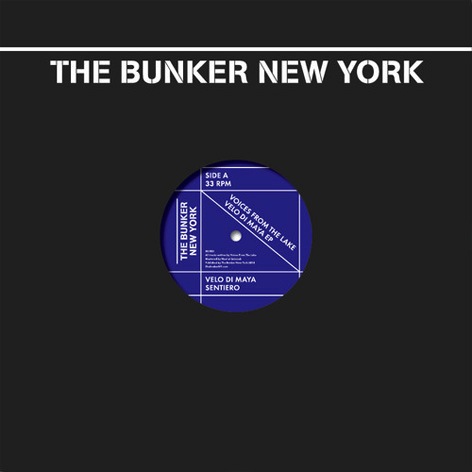 Voices From The Lake
'Velo Di Maya'
(The Bunker New York)
Voices From The Lake are an Italian duo made up of Donato Dozzy and Neel, two DJs and producers (Dozzy in particular is a figurehead of stripped-back minimalism in techno) who clubbed together for a self-titled full length at the end of 2012 – a stunning piece of experimental techno dedicated to rhythmic intensity and rarely paralleled sonic texture. This 12" picks up where the album left off, meditative, immersive and pure, but with a greater dancefloor appeal. It's the second release from The Bunker – the long running New York party that has recently started a record label.
Listen HERE.
---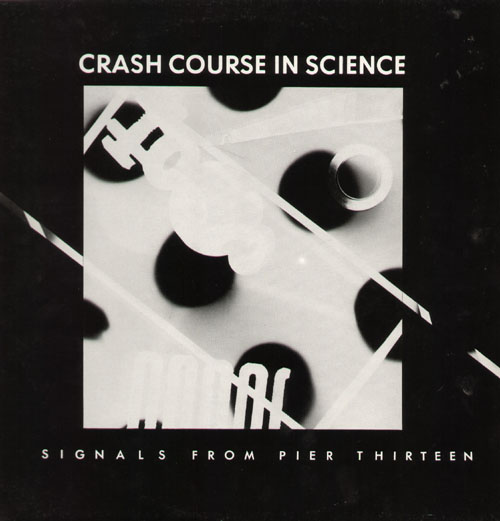 Crash Course In Science
'Signals From Pier Thirteen'
(Dark Entries)
The wonderful Dark Entries label strike again with this strobe-lit set of post punk killers from Crash Course In Science. Originally released in 1981, these four tracks prove how good the band from Philadelphia really were. They seem to use anything they can (kids toys, kitchen gadgets etc) amongst the assault of drums, guitars and synths to create their magic and send any dancefloor into meltdown.
Listen HERE.
---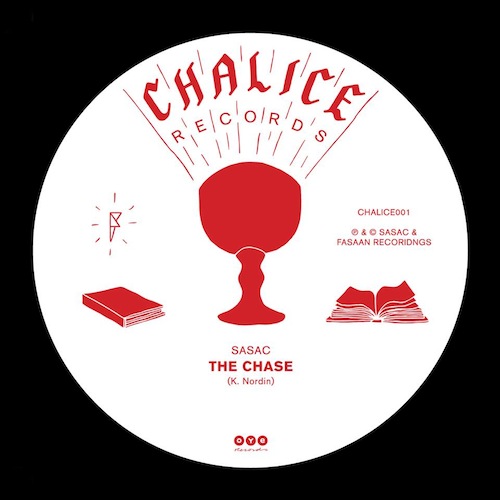 Various Artists
'Chalice 01'
(Chalice)
There's something going on in Scandinavia. The newest in the region's auspicious space disco dynasty, boxfresh Swedish imprint Chalice drop three smooth grooving analogue boogie numbers for a vinyl-only debut that's a must for fans of messres Terje & Lindstrøm. Nothing explosive here, just a trio of hugely satisfying, adeptly executed rollers with Sasac's 'The Chase' very much leading the convoy of top down Saabs across the Øresund Bridge.
Listen HERE.
---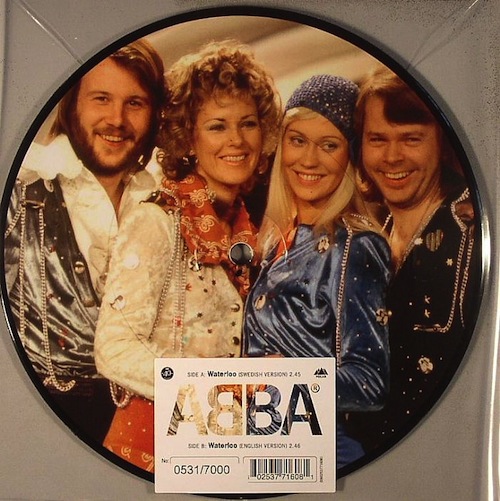 ABBA
'Waterloo'
(UMC)
Unadulterated joy. ABBA celebrate 40 years since their Eurovision victory changed the face of pop music forever with, you guessed it, a 7″ picture disc. The Royal Wedding cup & saucer of vinyl releases, this one comes with both English and Swedish versions to swoon to. Altogether now… "Waterloo – jag дr besegrad, nu ger jag mig, Waterloo – lova mej nцjet att дlska dig, Waterloo – allting kдnns rдtt, och det дr min tro, Waterloo – du дr mitt цde, mitt Waterloo, Wa Wa Wa Wa Waterloo – du дr mitt цde, mitt Waterloo".
Listen HERE.
---
LP's
---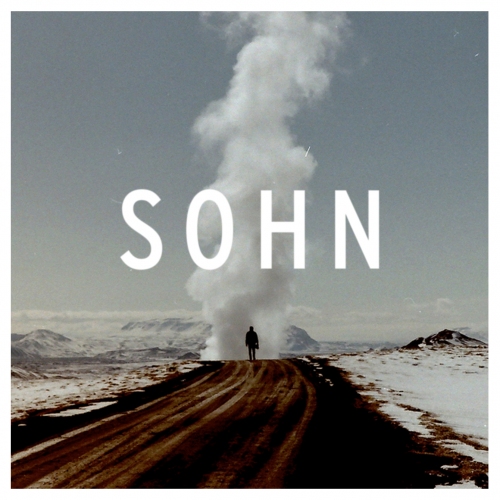 SOHN
Tremors
(4AD)
I think it's called 4AD on a roll! No sooner have they unleashed the stunning Future Islands album on the world they then deliver the knockout blow with this. Tremors is the work of the man they call SOHN, a very definite up and coming music maker who's going to be around for a long time. Electronics have never sounded so atmospheric, melodic and soulful. A stunning debut.
Listen HERE.
---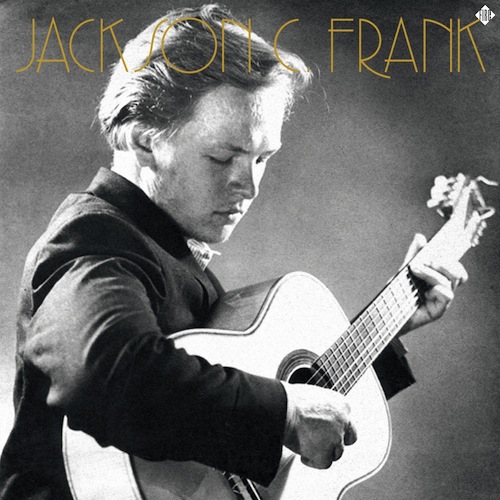 Jackson C. Frank
Jackson C. Frank
(Earth)
Bitterly tragic American folk musician's 1965 debut album of softly devastating songs, produced by Paul Simon in London. Aged 21 he used the maturing insurance payout from an explosion at his elementary school – which had left fifteen students dead and an 11-year-old Jackson with terrible burns – to travel from his Buffalo, NY hometown to England, where the singer enjoyed temporary success. In a life that was affected by severe mental health problems, blindness, homelessness, the breakdown of his marriage and the loss of his son, Frank recorded just this one beautiful, influential (to Nick Drake, Marianne Faithful, and even Daft Punk) and terribly sad album – but it ranks with the greatest of the genre.
Listen HERE.
---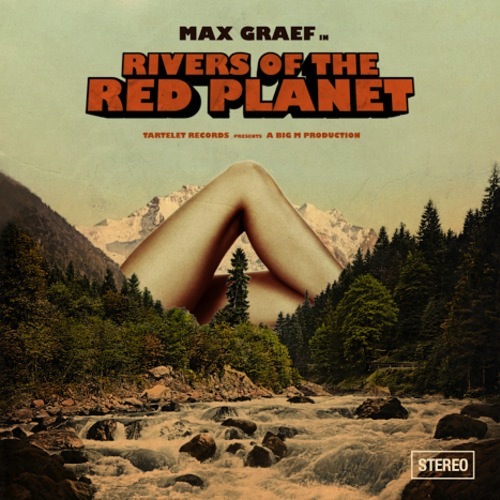 Max Graef
Rivers Of The Red Planet
(Tartelet)
After racking up a string of sold out releases on Tartlet, Heist, Melbourne Deepcast and Sleazy Beats, Berlin native, Box Aus Holz boss, and dusty house don Max Graef steps up to the plate and smashes his debut LP out of the park. Possessing that most cherished combination of dancefloor empathy, production know-how and virtuoso musical talent, it's been obvious from the start that Max was gonna leap out from the pack, and this flawless collection of deep and soulful electronic music is his bold statement of artistic intent. Amid the worn grooves of scratchy soul samples and the constantly evolving percussion tracks, countless synth motifs swim in and out as the sound buries itself in your cerebral cortex. House, disco, jazz and hip hop are reworked, reimagined and recontextualised in Max's inimitable style, resulting in a coherent statement of sonic bliss.
Listen HERE.
---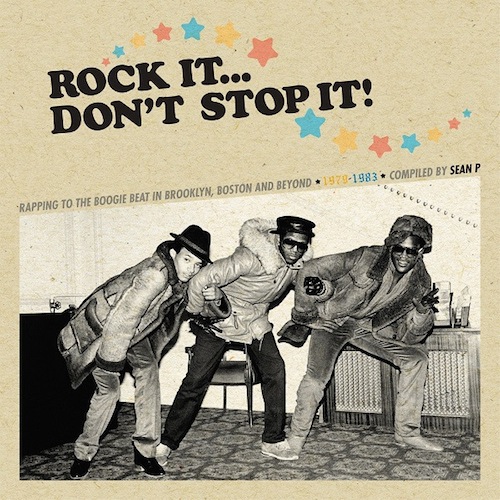 Various Artists
Rock It… Don't Stop It!
(BBE Records)
A raucous compilation from BBE charting the fertile four-year period between 1979 and 1983 where embryonic hip hop crews drew as much from the disco hits of the day as from the funk and proto-rap tracks that would retrospectively dominate the narrative of the movement. Digger supreme Sean P takes his trowel to the nascent scenes in Brookyn, Boston and beyond to turn over ten of the best forgotten hip hop 12″s with a disco beat. Highlights include the 13-minute 'People's Message, Take Two', complete with Martin Luther King Jr. samples and the playful 'To The Max'.
Listen HERE.
---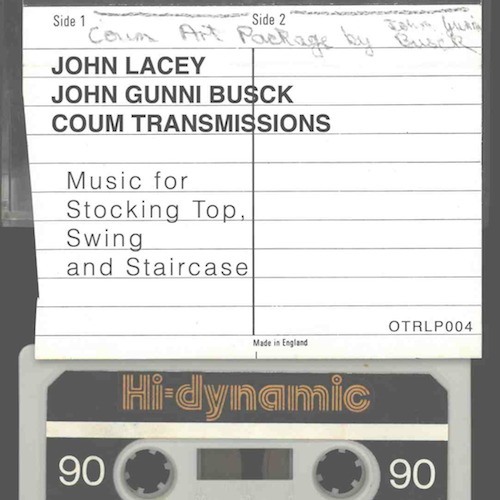 John Lacey / COUM Transmissions
Music For Stocking Top, Swing and Staircase
(Other Ideas)
A holy grail discovery that bridges experimental and industrial music from the hotbed of Genesis P-Orridge's (of Throbbing Gristle) collective COUM Transmissions, Music For Stocking Top, Swing and Staircase documents extracts from a mammoth 12 hour session at the RCA in London and draws on all of John Lacey's experience as the technical brains behind the collective's quadrophonic speaker live set up and self-built synthesizers. Rescued off portable tape with attendant fuzz and incidental asides from P-Orridge and Cosey Fanni Tutti's dog Tremble, Music For Stocking Top, Swing and Staircase is limited to 300 copies and comes seductively packaged on orange wax in a clear bag and extended liner notes of previously unseen photographs.
Listen HERE.