Published on
August 4, 2014
Category
Features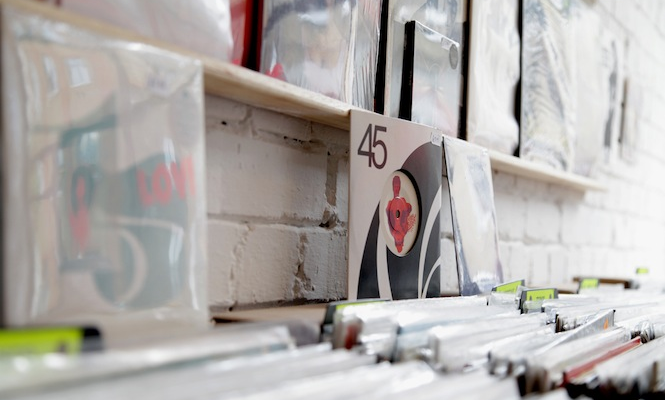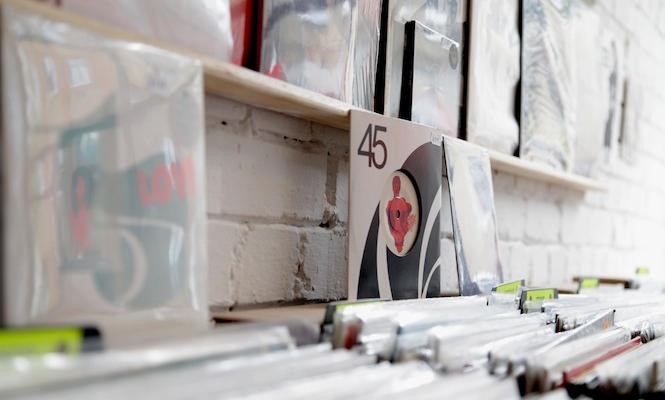 The Vinyl Factory select the 10 most essential vinyl releases of the last 7 days.
This week's picks are all about taking it easy and enjoying the summer. We've got a new sleaze-funk 7″ on PPU to bask in after breakfast, a new Soundway 12″ from the legendary Tabu Key for the sunset and Morgan Zarate & Acyde's We Are Shining coming strong first time round for the midnight hour. And if you'd prefer the shade, why not cop a glance at Numero's incredible new comp from the provinces of the southern Philippines and Kev Beadle, doing what he does best at BBE.
Scroll down for our definitive across-the-board rundown of the week's new vinyl releases as selected by The Vinyl Factory's Chris Summers, Patrick Ryder, James Hammond and Theo Leanse. 5 singles and 5 LP's every 7 days that are unmissable additions to any collection.
---
Singles
---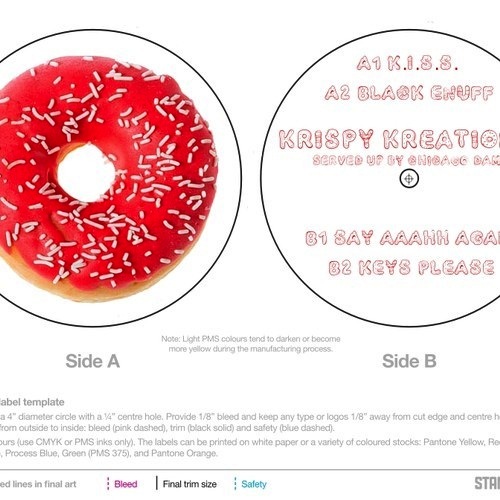 Chicago Damn
EP1
(Krispy Kreations)
Much like the first lady of TV cookery, Chicago Damn makes his way to the secret larder and gorges himself on a midnight feast of tasty treats. But unlike the seductive cook, our host is keen to share his sugar frosted Kreations, so tuck in to some dancefloor delights. Lead track 'KISS' is a massive peak time filter house slammer in the Roulé mould, while EP closer 'Keys Please' joins Vakula's Steve Reich remix in the exclusive realms of minimalist piano house. With another pair of refined house workouts making up the filling of this disco biscuit, this is some Michelin star winning tackle.
Listen HERE.
---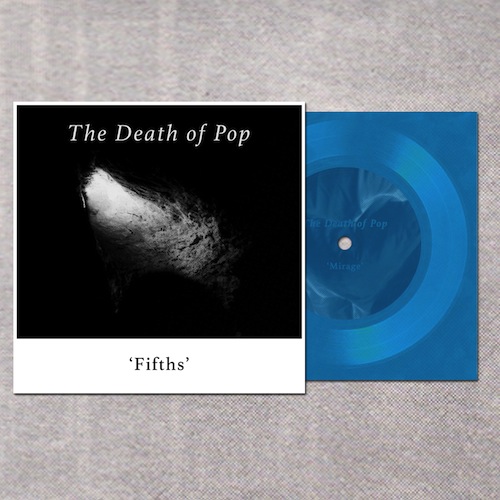 The Death Of Pop
Fifths
(Art Is Hard Records)
The second flexi-disc, zine and download package from Art Is Hard has landed and it's dynamite! The Death Of Pop hail from Bournemouth and turn out a beautiful and shimmering shoegaze magic made up of just the right amount of jangle, distortion, fuzz, melody and drone. It's really beautiful stuff and limited to 250 copies only.
---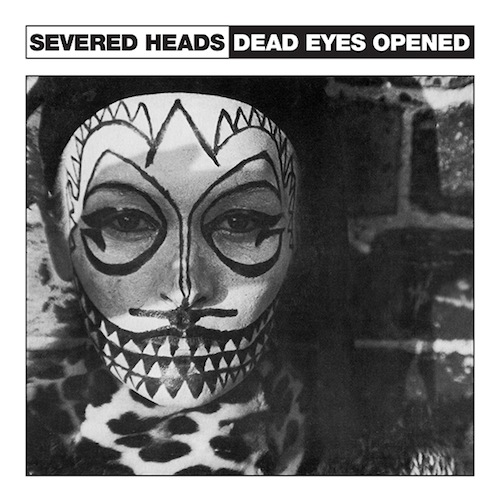 Severed Heads
Dead Eyes Opened
(Dark Entries)
California's Dark Entries are marking their fifth birthday with some choice 12"s, and this reissue of Severed Heads 'Dead Eyes Opened' has to be the pick of the crop. A keen mixture of pop and experimentalism from 1984, the title track is dance euphoria, and a caustic breakdown of frayed nerve electronics, all injected with a signature dose of the macabre, as a sampled murder narrative plays out under the post-industrial disco. Whilst this one became their signature track, there's a varied back catalogue to be enjoyed as well, and with more reissues on their way from Medicinal records, it's good to see a renewed interest in the group.
Listen HERE.
---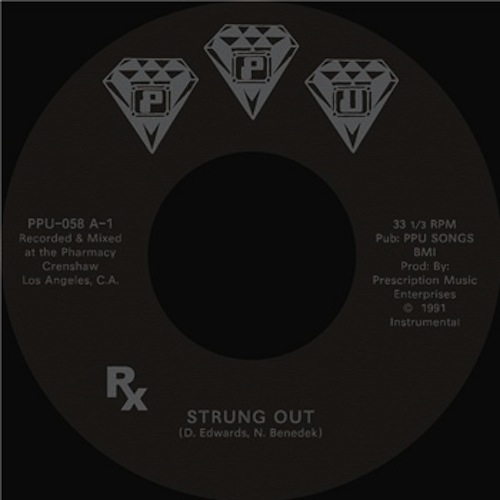 Rx
Strung Out / Prescriptions
(PPU)
Delroy Edwards and Benedek join forces for this smokey, sleazy pair of summer time jams on sought after PPU 7″. 'Strung Out' is one to melt to, straight out of the Dam Funk book of boogie, while 'Prescriptions' sneaks in a little air time for some enigmatic pipe work, so far back in the mix it feels like it's wafting over from a different beach altogether.
Listen HERE.
---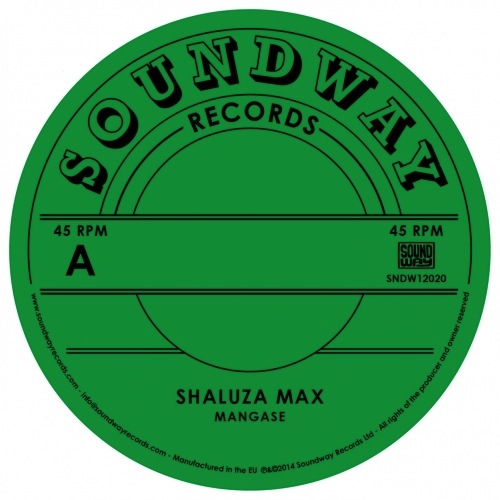 Shaluza Max / Tabu Ley Rocherea
'Manganese' / 'Hafi Deo'
(Soundway)
Soundway records come on strong with a big summer 12″ featuring Shaluza Max's massive Mashkandi / house anthem from 2002, on vinyl for the first time ever and the gorgeous 9-minute Conogolese pop meets Ibizan sunset hit 'Haffi Deo'. One of something like 3000 tracks left behind by Tabu Ley Rochereau, 'Haffi Deo' is a gift that keeps on giving.
Listen HERE.
---
LP's
---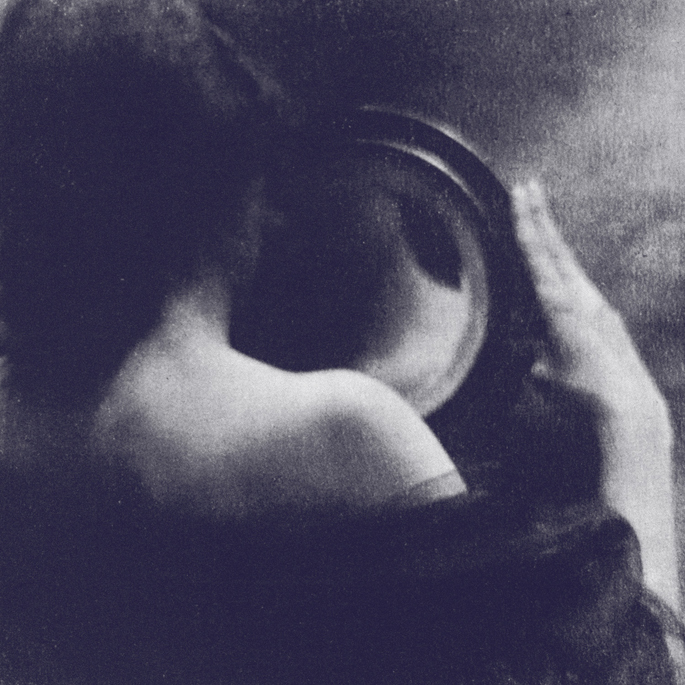 Lawrence English
A Wilderness of Mirrors
(Room 40)
"He found himself stumbling, blinded by light after light, deafened by reflection after reflection. This was the wilderness of mirrors and no matter where he turned the spectre of himself was already there". Turning these words into sound is no mean feat, and Lawrence English has delivered a superb piece of work here that takes the spectre as a singularity of sound, and obfuscates it in an enchanting mix of harmonic distortion and other colliding frequencies. There's little release from the density of sounds within A Wilderness of Mirrors, and being far from ambient "wall paper" music, it demands full attention and higher volumes.
Listen HERE.
---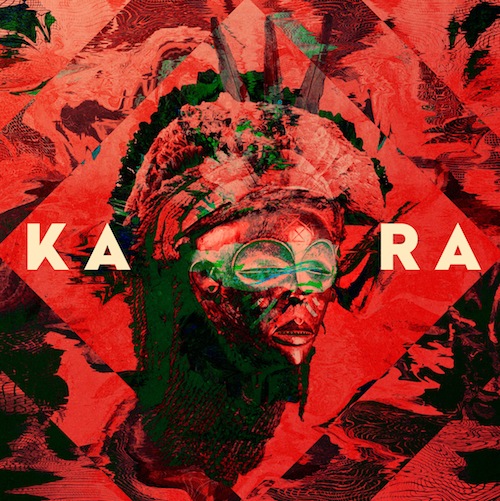 We Are Shining
Kara
(Marathon Artists)
Made up of a core duo of Acyde and Morgan Zarate, We Are Shining perfectly fill the gaps between Fela Kuti, Jimi Hendrix and The Avalanches. Beats and rhythms and pounded together, melodies and hooks fly in and out but above all, it's actually got some tunes on it! Released exclusively through Rough Trade this month, Kara is the sound of summer 2014 and beyond.
Listen HERE.
---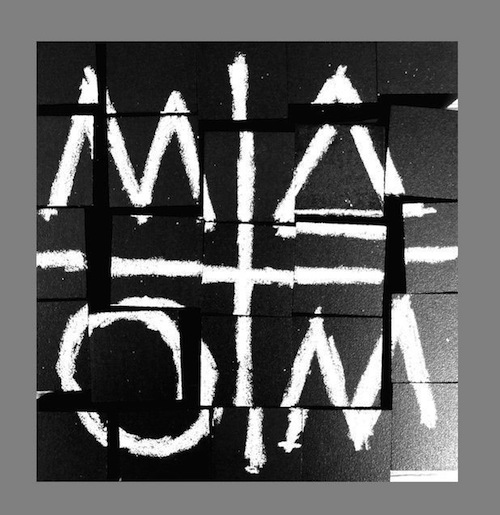 Matom
Love Mistakes
(Planet E)
If there's one certainty in this crazy world we live in, then it's this; a concept album inspired by Bowie and Iggy's coked up and strung out sessions at Berlin's Hansa, recorded by Radio Slave and Caged Baby and released on Planet E is gonna change lives! The ever versatile Edwards crafts soundscapes and restrained beats with his trademark subtlety whilst Thomas Gandy shades in the sketches with sweet sounds of his vintage keyboard collection. The eight movements on "Love Mistakes" explore ambience and minimalism on the approach to the nightclub, taking in subtle hints of cuban jazz, musique concrète and tribal percussion along the way. Matom have delivered a great example of grown up techno with one eye on the dancefloor and the other on the Bang & Olufson.
Listen HERE.
---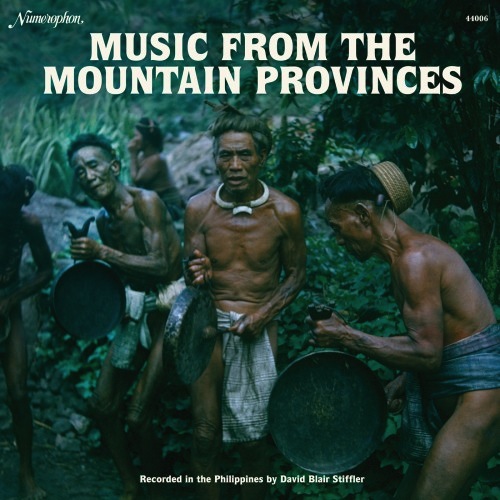 Various Artists
Music From The Mountain Provinces
(Numero Group)
When field recordist David Blair Stiffler headed out to the mountainous regions of the southern Philippines in 1988 it was to record the music of some of the world's remotest communities for an LP on Folkways. By the time he returned, however, Folkways founder Moses Asch had died, and Stiffler and his crew had been taken hostage and robbed of their recordings by a rebel group. One cassette made it out with him however, and this, after twenty five years, is it. While MFTMP has its fair share of nose flutes, violins and bamboo zithers, this compilation really shines when Stiffler foregrounds vocals. The fragile 'Lullaby' stands out and we're sure you won't have heard a 'Rice Winnowing Song' quite like this one.
Listen HERE.
---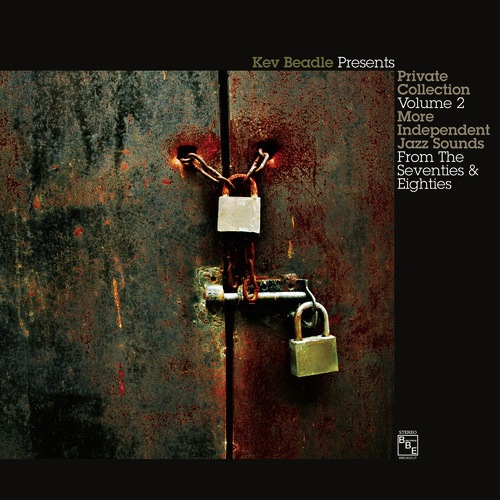 Various Artists
Kev Beadle presents Private COllection Volume 2: More independent Jazz Sounds From the 70s and 80s
(BBE)
Not for nothing is this bumper comp called More independent Jazz Sounds From the 70s and 80s. It's a followup from Kev Beadle (Dingwalls legend), picking beauteous tracks (with an eye on the esoteric DJ) including highlights such as Stanley Cowell's wonderful I'm trying to find a way. Heady fusion and jazz with afro­cuban influences are privileged. Jazz from the 80s is often overlooked by collectors, and often with good reason ­­ but it's a delight to have grupo medusa's 1982 brazilian jazz­dance presented, a treasure hidden in a decade of goofy fusion. It's always refreshing to have something do what it says on the tin.
Listen HERE.