Published on
May 3, 2019
Category
Features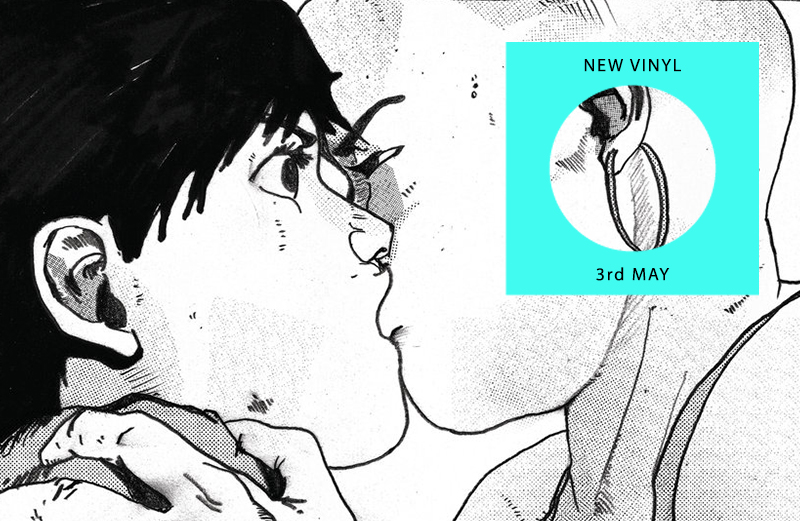 Modal jazz, Japanese City Pop and sunrise euphoria.
This week's new releases feature Belgian DFA-inspired grooves from Rheinzand, a fiery 45 from Austrain saxophonist Muriel Grossmann, and noisy new releases on L.I.E.S. and Central Processing Unit.
In the album's section, there's contemporary rock and '80s City Pop from Japan, eclectic electronics from Physical Therapy, and a slice of post-kraut brilliance from Karamika.
This week's rundown is by The Vinyl Factory Editors Anton Spice and Gabriela Helfet, alongside Patrick Ryder and James Hammond.
---
Singles
---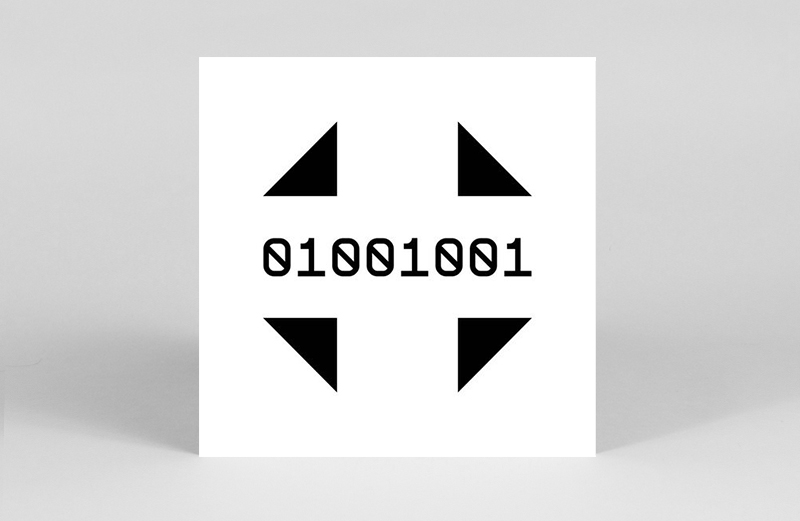 Cygnus
Deep Analysis
(Central Processing Unit)
Swiftly becoming one of our favourite labels this year thanks to its continual output of tidy electronics, Sheffield imprint Central Processing Unit returns to this list with Cygnus's Deep Analysis. A combination of more cerebral electro sci-fi noodlers – 'Ultraterrestrial' and 'Her Majesty (The Universe)' – alongside fiercer varietals 'Deep Analysis', the six tracks can suit all whims and fancies. – GH
---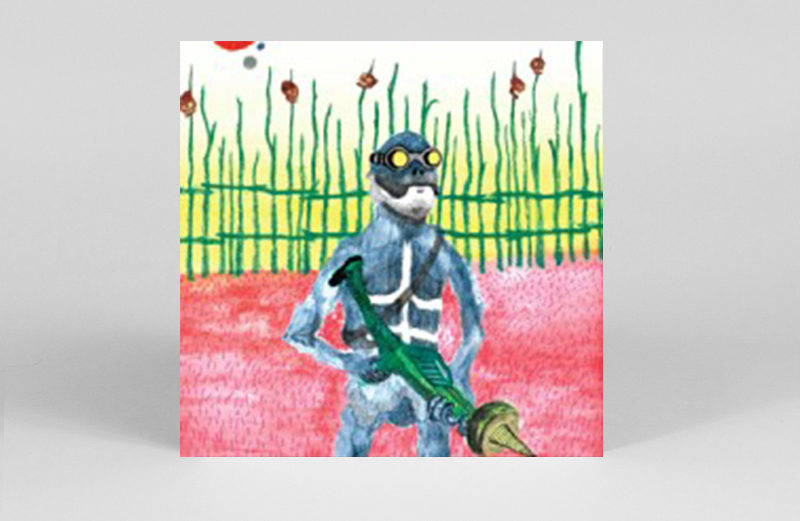 Various Artists
Various Lurkers
(Space Ritual)
Leeds label Space Ritual continue their journey into the more nebulous regions of clubland with a second volume of Various Lurkers this week. Last time out the likes of Kalidasa and Zmatsutsi got our juices flowing, and here the cast list is no less impressive, with Konsistent, Second Life, Jack Pattern and Andy Rantzen bringing the noise. The vibe's slow and sleazy on the A-side with plenty of percussive clatter and cosmic content while the flipside goes dark on an EBM and subterranean dub excursion. Freshly pressed and sharply dressed in a Hamish Brindley sleeve – another winner from Calum Slack's imprint. – PR
---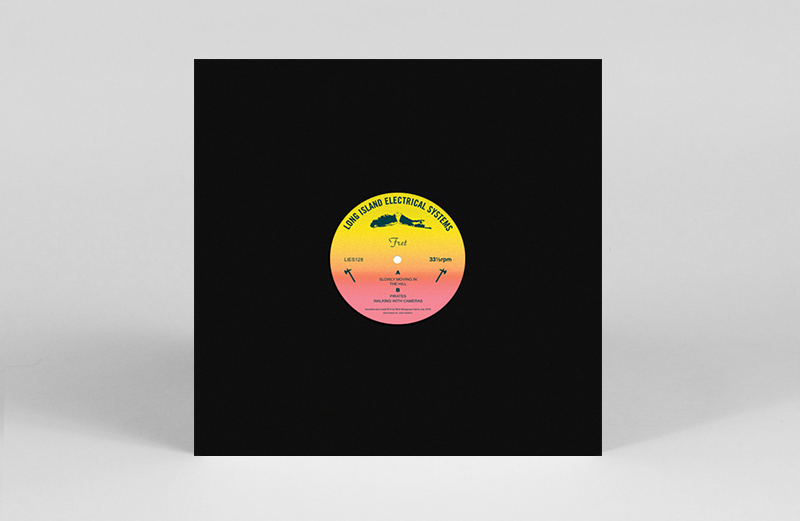 Fret
Slowily Moving In
(L.I.E.S.)
Mick Harris has long been blazing a trail of caustic rhythm across different genres and monikers, and as Fret, the former Napalm Death drummer continues to find fertile ground for some hard-hitting techno. Having reignited the project a couple of years back after an initial 12" from 1995, this is his second single for L.I.E.S. and further proof that the years don't always mellow you out. Pushing feedback thresholds, and keeping the percussion and production suitably fried, this one utilizes a distorted palette in tandem with kinetic beats. – JH
---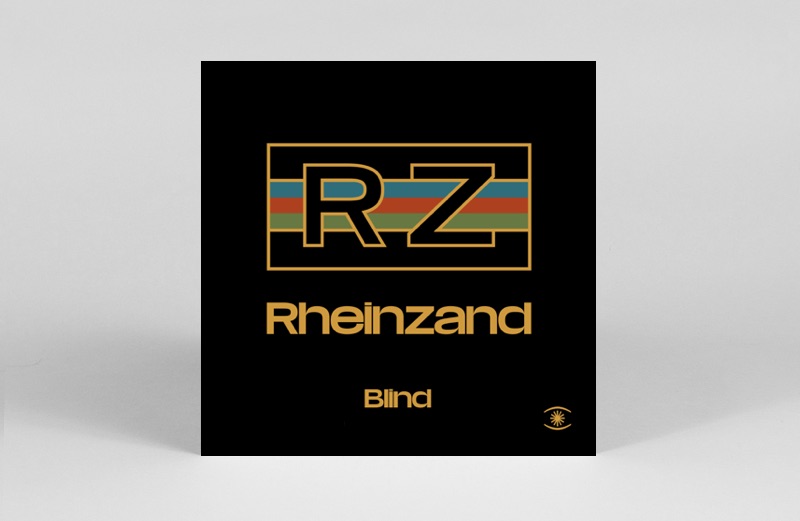 Rheinzand
'Blind'
(Music For Dreams)
Belgian trio Rheinzand channel their inner-DFA on new single 'Blind', pairing a punk-funk sensibility with dubby vocal refrains and dreamy breakdowns. Given the DJ Harvey seal of approval, this one should speak to fans of Hercules & Love Affair, and will doubtless translate well on stage too. – AS
---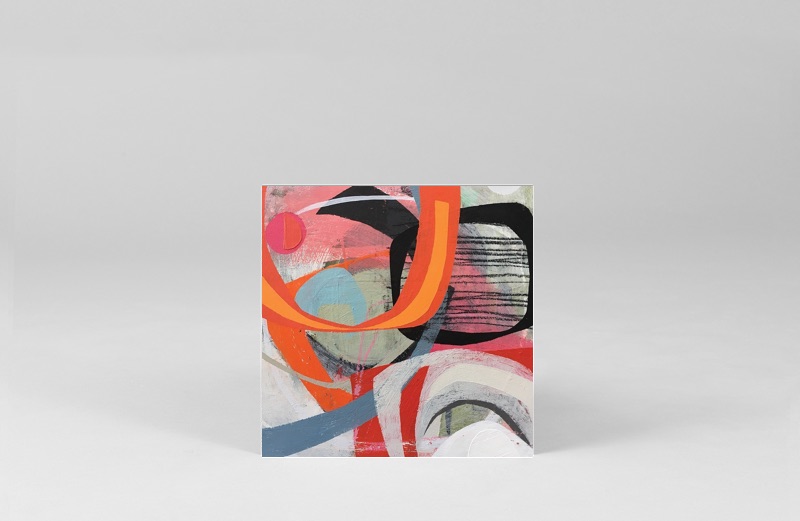 Muriel Grossmann
Golden Rule / Okan Ti Aye
(Jazz45)
Proving again that it's not just bubbling in London right now, Austrain alto saxophonist Mureil Grossmann drops a killer 7″ of far-reaching modal jazz. A-side 'Golden Rule' has a late night feel to it, backed by an insistent, Elvin Jones-inspired rhtyhm, while the flip hears her group let loose as they trade solos at frenetic speed. – AS
---
LPs
---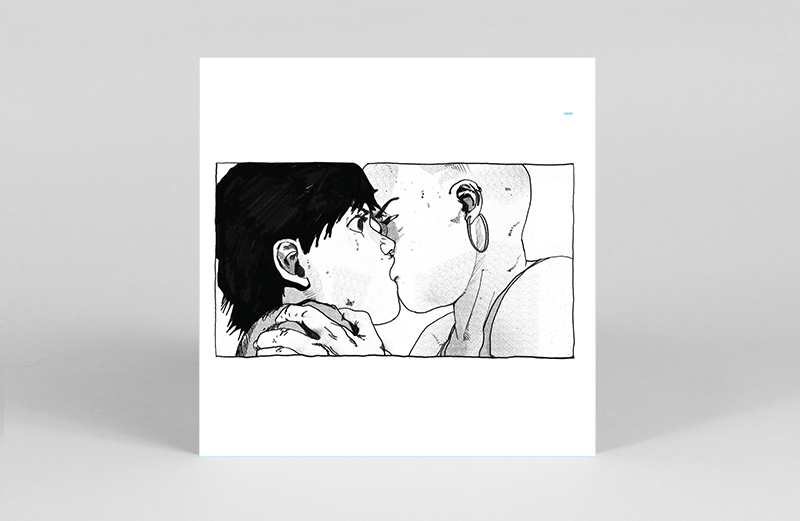 Nathan Micay
Blue Spring
(Lucky Me)
Swirly synth melodies and trance shimmies abound in Nathan Micay's debut album Blue Spring. Though it contains club ready fare, it's best consumed as a whole. When you do, you're left with that feeling you get after you've spent the night at a sick party – suddenly, before you even realise it misty sunrise breaks, solar beams dappling across totally euphoric faces. A Manga-inspired comic, based on a script outline Micay penned, also accompanies the vinyl release: its artwork follows a young data miner rebel as she raves in the woods, until the soiree is broken up by futuristic police state henchmen. – GH
---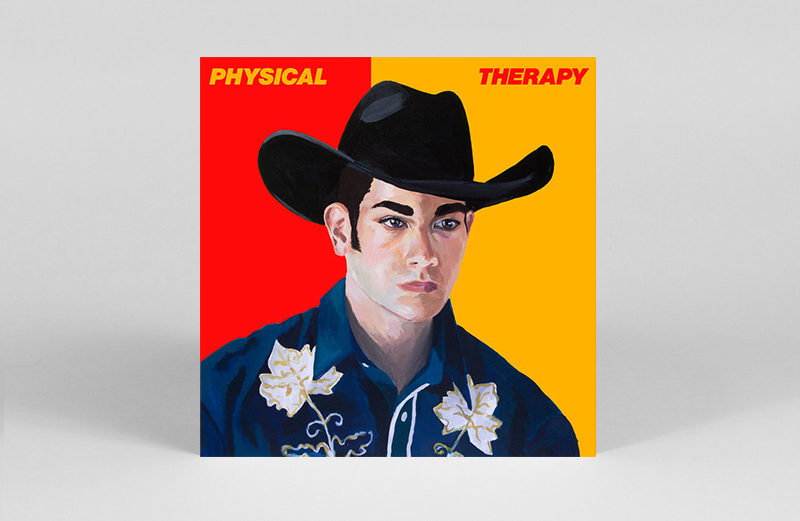 Physical Therapy
It Takes A Village: The Sounds Of Physical Therapy
(Allergy Season)
Jungle, techno, breakbeat, IDM, deep house, disco edits… You'd be forgiven for thinking this was the work of nine different producers, such is quality of the diverse sounds contained within. Rather, It Takes A Village is the handiwork of just one – Daniel Fisher aka Physical Therapy. Described as an exploration of "the seams and folds of electronic music's various sub-genres", the album sees its first vinyl release on 2xLP following a digital-drop earlier this year. However way you slice it, It Takes A Village is an all killer, no filler offering from your new favourite electronic cowboy. – GH
---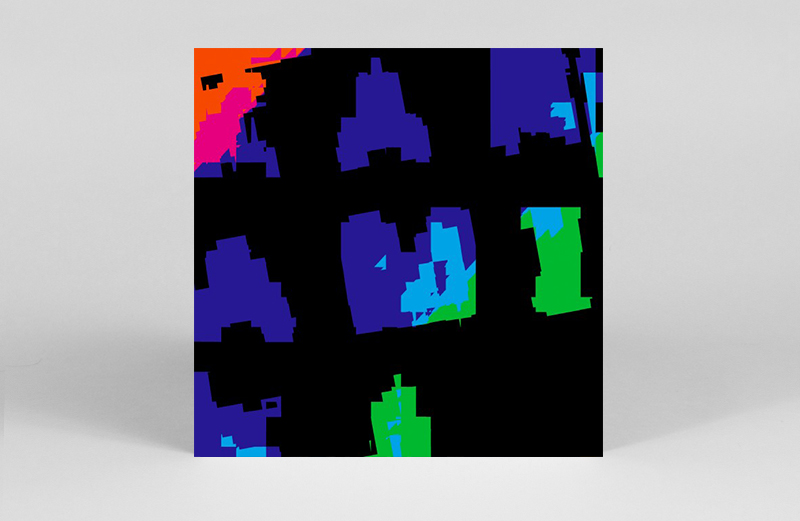 Karamika
2 0
(Offen)
Four years on from  their first audio excursion, Karamika return with second LP 2 0, wearing their thirst for analogue psychedelia on their sleeves. The action takes place in the deep black of space, the perfect backdrop for the neon blasts of radio-frequency and alien language. Somehow the tracks drift and thrust simultaneously, swollen bass sequences gradually catching the beat then falling behind again as Thompson and Pohl lay out their post-kraut blueprint. Four sides, two discs, ten reports from the outer reaches of our audio universe. – PR
---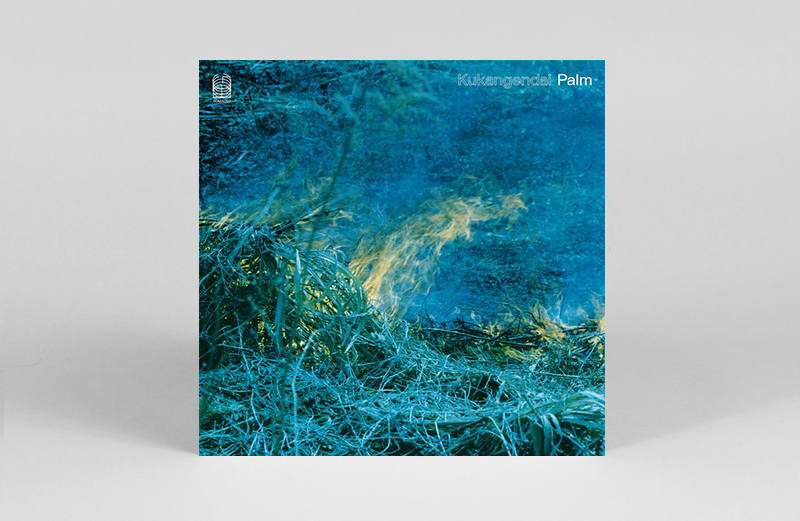 Kukangendai
Palm
(Ideologic Organ)
From Tokyo via Kyoto, Kukangendai's take on the rock trio is one that values unconventional song forms and sparing means over bombast. At first glance, this feels repetitive and hinged on the polyrhythms that embodythat dubious realm of so-called math-rock. With a closer listen, however, it reveals itself as a highly nuanced work that shies away from such pigeon-holing. The interplay between guitar, bass and drums on Palm is extraordinary – riding the same wave, yet with each part working to its own internal logic. A first full length on vinyl for the group and a highpoint in their discography to date. – JH
---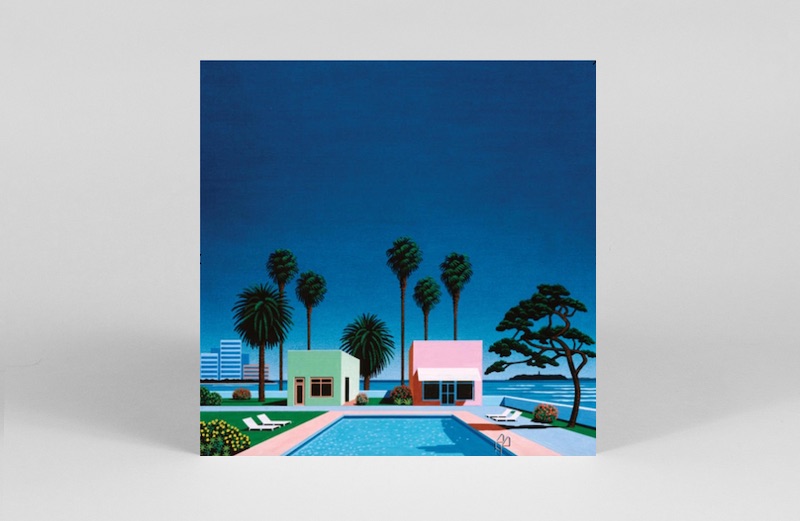 Various artists
Pacific Breeze: Japanese City Pop, AOR & Boogie 1976-1986
(Light In The Attic)
Following compilations of folk and new age music from Japan, Light In The Attic dusts down the linen suit for a smart ride through downtown City Pop – a booming genre that reflected the optimism of the early '80s and drew heavily on West Coast AOR and soft rock in the process. Often charged with being lightweight, the breadth of the music here is astonishing, from polished sunshine grooves, to electro pop ditties from Haroumi Hosono and Hiroshi Sato. Note the newly commissioned artwork by City Pop original Hiroshi Nagai too. – AS