Published on
August 31, 2015
Category
Features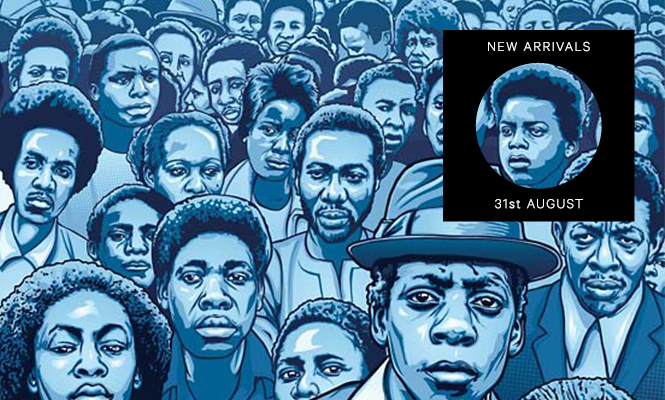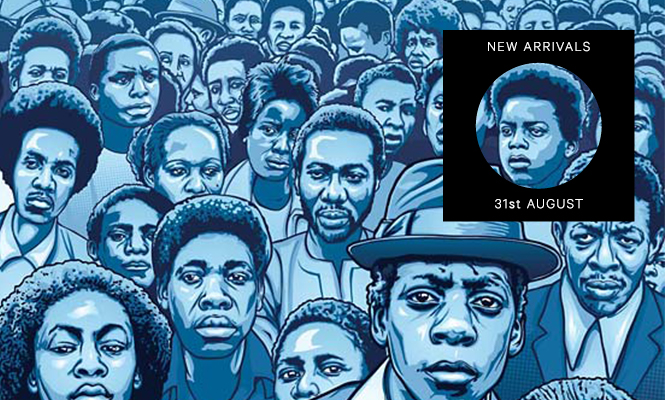 We select the 10 most essential vinyl releases of the last 7 days.
August closes with a bang. In the singles club, revisit one of the most important post-punk 12″s ever recorded, check out Beatrice Dillon's pulsing new EP, immerse yourself in Japanese noise rock, and pick up a bunch of DJ-friendly items for the impending Indian summer. LPs-wise, there's something for everyone. Whether it's bass, bleeps and bumps from Peru, Jamaican dub, Manchester DIY house or Paul Metzger's unique work for banjo and guitar; we've got you covered.
Scroll down for our definitive across-the-board rundown of the week's new vinyl releases as selected by The Vinyl Factory's Chris Summers, Patrick Ryder and James Hammond. 5 singles and 5 LP's every 7 days that are unmissable additions to any collection.
---
Singles
---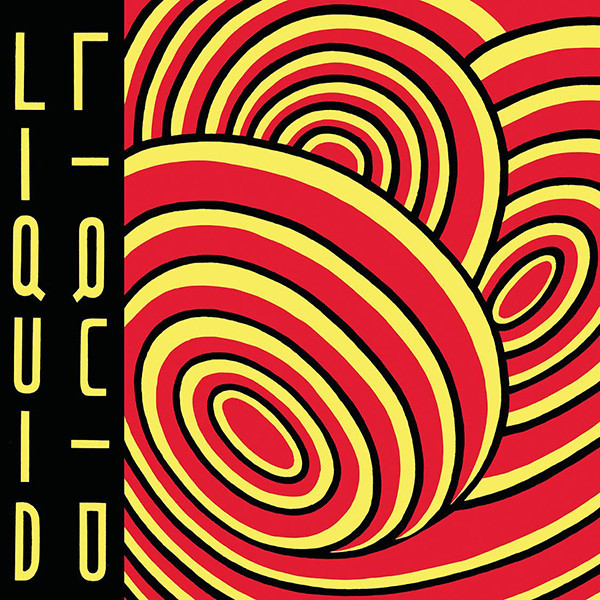 Liquid Liquid
Optimo
(Superior Viaduct / 99 Records)
Through years of gigging and craft honing, Liquid Liquid improved as they went along. That's not to say that EPs 1 and 2 (also reissued by Superior Viaduct) aren't banging. They are. But EP number 3 is a truly impressive summation off the Liquids their tightest and most polyrhythmically funky. "Cavern" should sound familiar – it was later copied extensively by Grandmaster Flash for "White Lines"; a theft that plagued 99 records, eventually leading to its demise. Read all about that here.
---
Beatrice Dillon
Face A/B
(Where to Now?)
Setting the bar high in terms of debut releases and fresh approaches with last year's Blues Dances, this second 12" from Beatrice Dillon is another reason to pay attention. Throwing saxophone noodles into a heady mix of pulsing dance-floor electronics is a bold move, or a recipe for disaster depending on your outlook, but the results are fantastic on Face A and testament to Dillon's ability to fearlessly experiment with these dubbed-out songforms.
---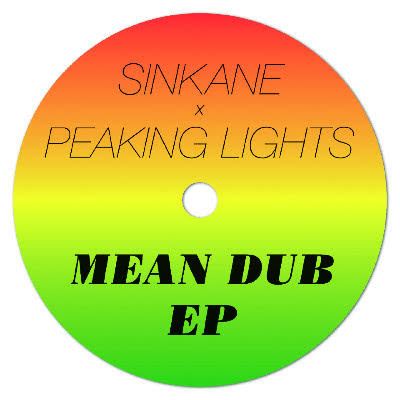 Sinkane / Peaking Lights
Mean Dub EP
(City Slang)
When he's not doubling as William Onyeabor for Luaka Bop's live shows, Sinkane's Ahmed Gallab is getting the once over from Peaking Lights' Aaron Coyes. The four tracks Coyes has reworked here have that blissful, baked feel of being left out in the sun too long, a little bleached, a little dazed but as supple as ever. Spiritual, light-hearted stuff for the impending Indian summer.
---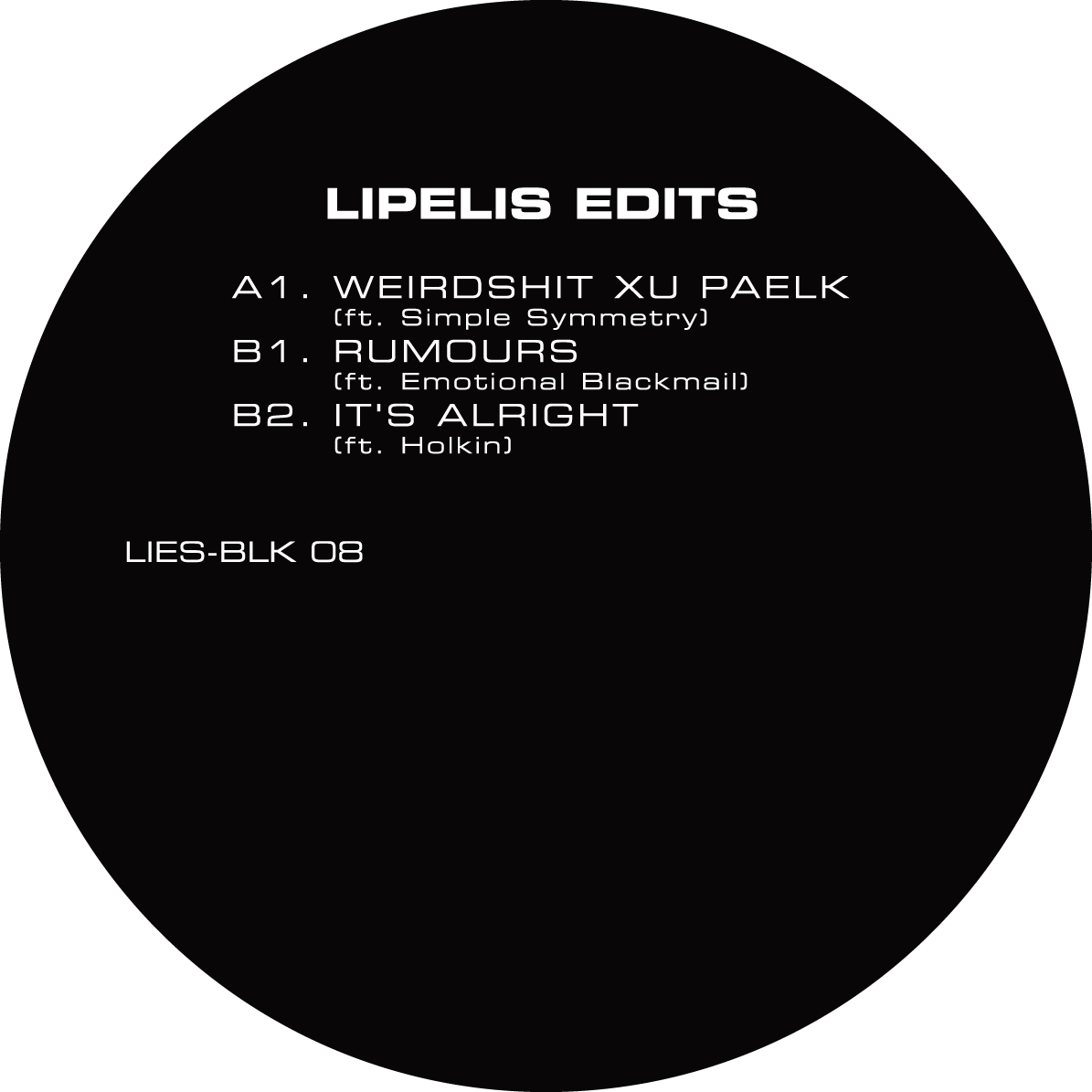 Lipelis
Lipelis Edits
(Long Island Electrical Systems)
Flanked by an entourage of the Russian Disco Mafia's key enforcers, the That's A Steal boss arrives at Ron Morelli's LIES with a three track salvo of deranged dancefloor magic. Rejecting the usual LIES template of a muffled 808 under a contact mic'd kettle, Lipelis hits us with strangled Thai vocals over soft focus jazz pop, blue eyed soul with a hint of cock-rock histrionics and crude and camp disco with a lysergic twist. Brilliant but troubled, you need to become acquainted with this exceptional eccentric before he finds himself in Bethlam Royal.
---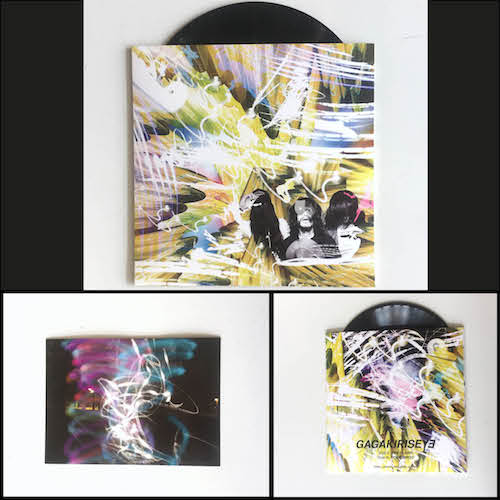 Gagakirise and EYE
Gagakiriseye
(Thrill Jockey)
Here's one of the finest collaborations so far this year. Gagakirise are a Japanese noise rock band that have been destroying crowds worldwide since 2006 (think Lightning Bolt, Black Pus, Wolf Eyes etc) and EYE is of course, the legendary founder of Boredoms. Together they have made something so fantastically full-on and loud it's amazing that it could actually be recorded and played back. There's a dark edge to it too which makes it's fun factor even more exciting. Limited virgin 7″ vinyl with a postcard too.
---
LPs
---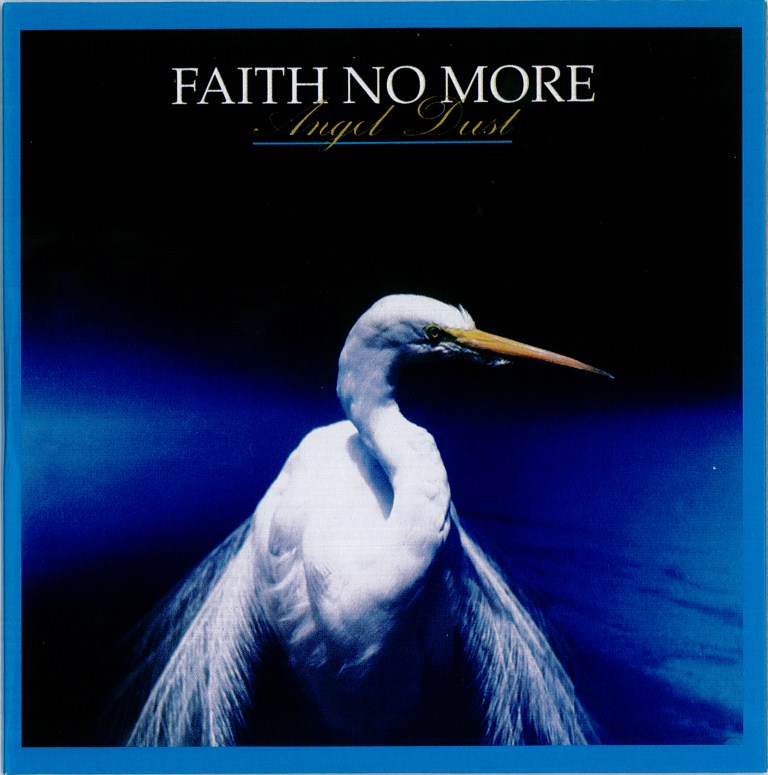 Faith No More
Angel Dust
(Slash / Rhino)
At last the amazing Rhino reissue gets a gorgeous double vinyl release and this is a record everyone should own. Originally released in 1992, 'Angel Dust' was the big fuck you from Faith No More after the massive worldwide success of their previous album 'The Real Thing'. They didn't want to be seen as some dumbass hard rockers so created an album full of some of the weirdest fucked up shit you'd ever hear. It's imaginative, anthemic and really quite creepy too and has a sense of humour running through it as big as it's riffs. One of the best 'rock' (?) albums ever.
---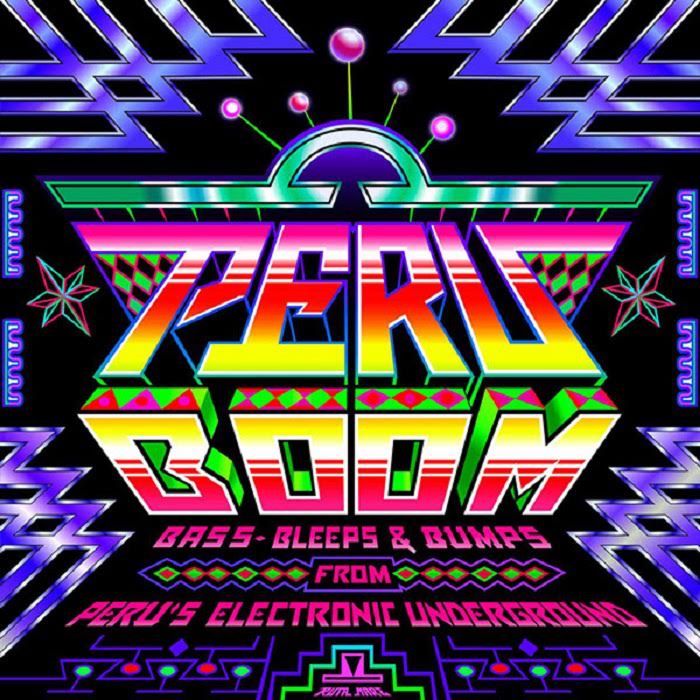 Various Artists
Peru Boom: Bass, bleeps and bumps from Peru's electronic underground
(Tiger's Milk)
Here's a thing – a compilation from a far-flung land that has chosen not to look back but to showcase a scene in full bloom. The third in the label-come-restaurant chain's Peru-centric comps is a doozy, a hyper-charged snapshot of contemporary Lima, beyond the Cumbia crate diggers clique. Drawing on traditional syncopations, this collections focuses instead on its electronic incarnations, throwing dubstep, house, techno and even krauty ambient music from around the world into the mix for an astringent broth of bass heavy delights. There's loads to explore here – and the raw fish ain't half bad either.
---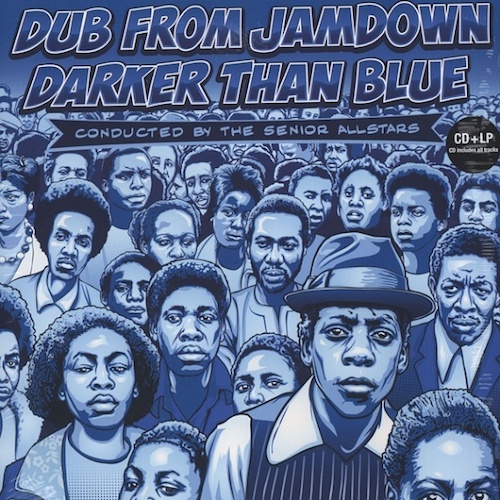 The Senior Allstars
Dub From Jamdown Darker Than Blue
(Echo Beach)
London is exploding with Carnival fever right about now; 1 million odd people dancing in the street to reggae sound systems. So, it's only right to add some dub to this week's selection. Here the Senior Allstars deliver a beautiful dub take of the Darker Than Blue – Soul from Jamdown comp, released in 2001 on Blood & Fire Records. The original collected reggaefied versions of classic soul tracks. Now over a decade on, the venerable Senior Allstars bring in the sun, in the spirit of the originals, but with mighty bottom end that drips off the speaker like honey. Straight fiyah!
---
Paul Metzger
1300
(Nero's Neptune)
Listen / Buy
If you're yet to hear Paul Metzger's unique work for banjo and guitar 1300 is a great place to start, and with eight other most worthy listens preceding, it may be the standout in terms of its execution and as a current check-in point for the vast spectrum of sounds he is continually articulating from his modified instruments. With side A devoted to his 21 strong banjo and B to a far from ordinary Yamaha acoustic (think metal fret board, ride cymbal and sympathetic strings for a start) his technique and approach is as expansive and intriguing as his instrument innovations, and it all makes for a highly immersive work. Whilst a few other string pickers may come to mind it's primarily those with a similarly single-minded and expansive approach to instruments that in the wrong hands can feel all too limited.
---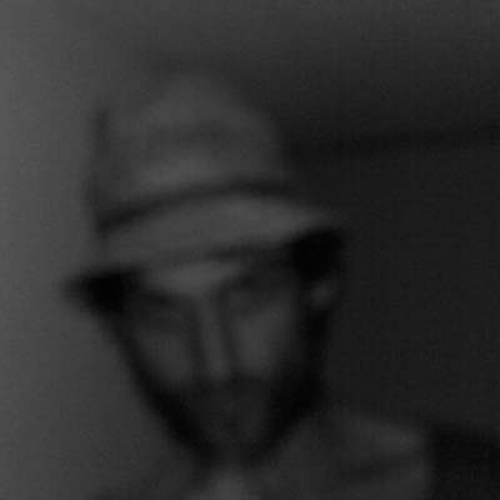 BE (Garth Be)
H Y P N O T O N Y
(Sweet Sticky)
Putting the obstacle course of pressing delays, mastering mix-ups and many a hangover safely behind him, Manchester's DIY house maestro makes a triumphant return with 'H Y P N O T O N Y'. Fans of last year's "The Seven Movements" will be delighted to hear that Garth has ignored any second album inklings to branch out into prog or abstract jazz, instead opting to treat us to another flawless collection of smooth and swinging MPC workouts informed by jazz, soul, boogie and house music's Midwestern origins. It's early days, but I'm gonna say he's bettered his debut.