Published on
August 24, 2015
Category
Features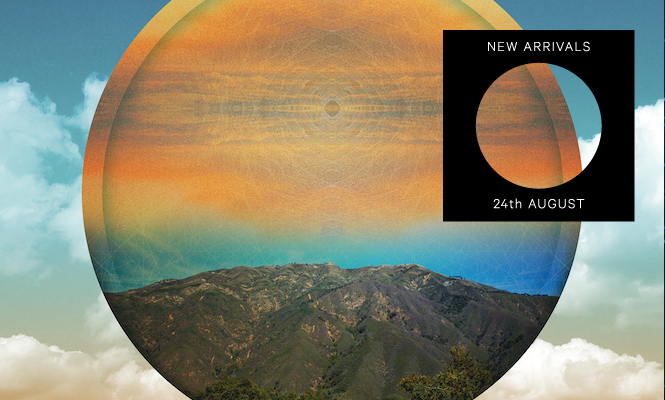 We select the 10 most essential vinyl releases of the last 7 days.
Nothing silly about this season, with this week's record bag full to bursting with eclectic goodies. Whether you're after the Bug on red wax, a slice of Baltimore digi-dancehall with a difference or some late night South London house, the singles box is for you. For the longer listeners, this week's choices squeeze 8-track AFX into the crate, alongside music from Ghana, Japan, and New York's soft French underbelly. Merci.
Scroll down for our definitive across-the-board rundown of the week's new vinyl releases as selected by The Vinyl Factory's Chris Summers, Patrick Ryder and James Hammond. 5 singles and 5 LP's every 7 days that are unmissable additions to any collection.
---
Singles
---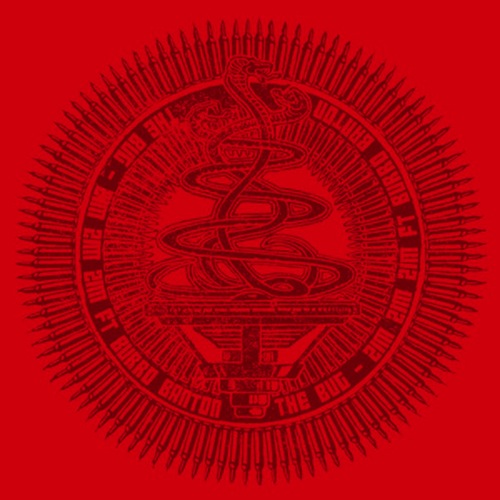 The Bug
Zim Zim Zim
(Ninja Tune)
On both record and live The Bug tends to smash it, and this one has become a staple of his live set whilst not appearing on last year's full length Angels and Devils. The honourable thing to do was put it out on a red vinyl 12" with an etching on the back, and that's exactly what Ninja Tune have done here. DJ Burro Banton, makes this one truly come alive with the mad flow.
---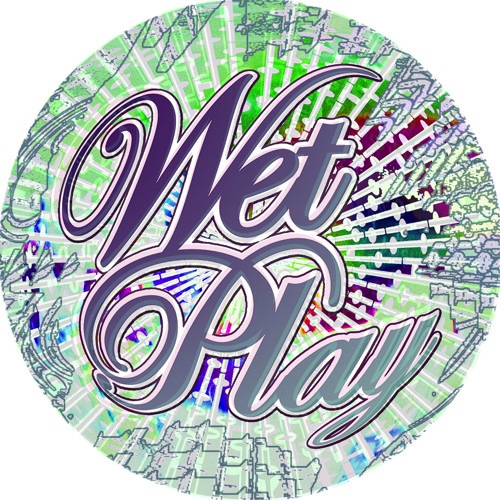 Various Artists
Wet Play – Where Good Friends Meet #3
(Red Laser Records)
Manchester's premier party crew pull their collective finger out and drop their third various artists EP a whole eighteen months after the second. Any concerns about lost momentum are answered within the first minute as adopted manc Benny Badge squelches through an Antipodean boogie stroller par excellence, setting the scene nicely for Tension's summertime soul smash, Croatian anthem and perfect end of nighter, 'Your Sunshine'. Switching up from the endless boogie of the A-side, the flip opens with the now obligatory house slammer from Levelz associate and long term Player Metrodome, before Red Laser leader Il Bosco provides a floor teasing rerub of Kano's Italo classic 'Another Life'. Pack your snorkel, you're in for a soaking!
---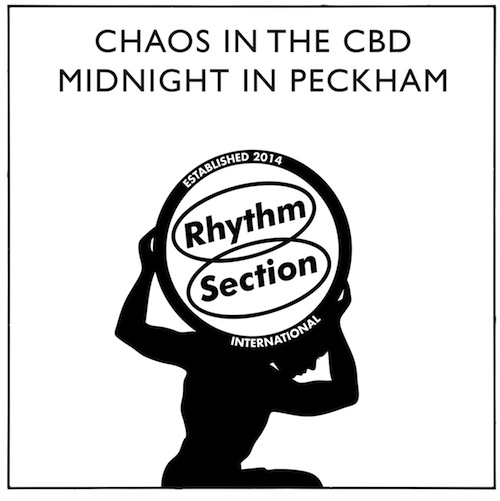 Chaos In The CBD
Midnight In Peckham
(Rhythm Section)
New Zealand born brothers join Bradley Zero's Rhythm Section label with a floaty four tracker, demonstrating their versatility as they branch off from their more bassy and analogue leanings on earlier releases via Hot Haus records and with the Clek Clek Boom crew. Instead they've adopted an easy listening, laid-back jazzy standpoint with this EP that compliments the title. Just imagine yourself sitting at the back of an empty night bus or strolling alone through the South London neighbourhood at midnight listening to these deep melancholic house cuts.
---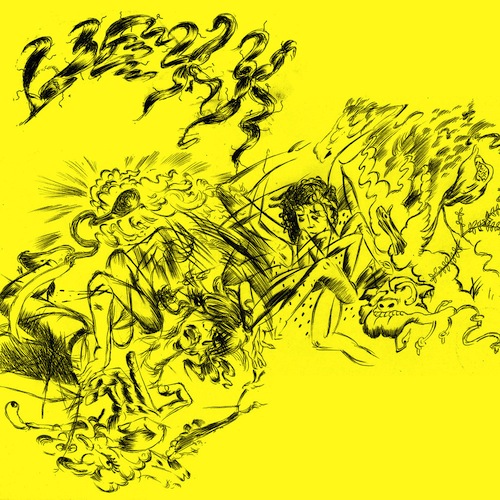 Vexx
Give and Take
(Katorga Works)
If you missed their amazing debut 12″ on Upset The Rhythm then shame on you. You can make it up by grabbing this limited 7″ and wonder how you ever lived life without them. Olympia's best new band do that '70s punk sound in a style not far from The Avengers or Legal Weapon yet add a bit more rock n' roll and a more powerful almost soulful vocal. 1000 only. Be quick.
---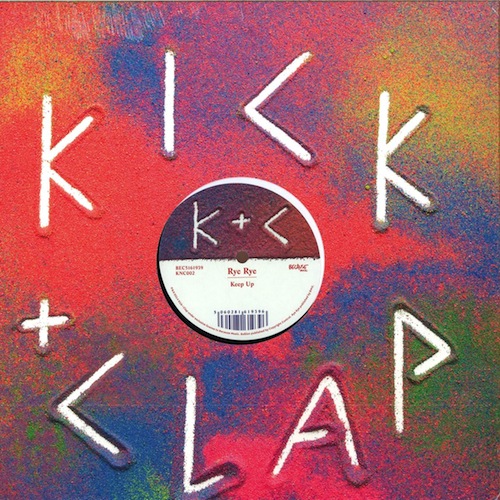 Rye Rye / Bullion
Keep Up
(Because / Kick + Clap)
Didgerdidoo dancehall from Baltimore's Rye Rye opens this smart 12″ for Dave McLean's (of Django Django fame) new label. A quirky, bass-heavy rotation that's dripping in summer feel, 'Keep Up' is treated by Bullion on the flip for an elastic, tribal instrumental version that ends up somewhere properly cosmic. Fresh stuff all round.
---
LPs
---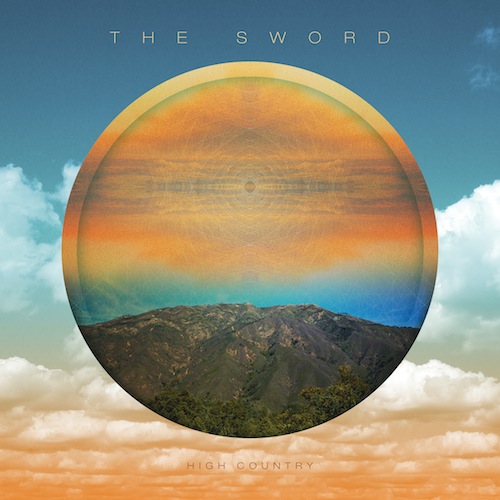 The Sword
High Country
(Razor & Tie)
Another totally underrated Austin, TX band strike back with their best album to date (and there's been four already!) The Sword do riffs and they do them well. Not too heavy and not too light, slotting somewhere between Black Mountain and Masters Of Reality. This shit swings and grooves in all the right places over the course of it's fifteen songs and rolls perfect on that highway cruise or late night blaze.
---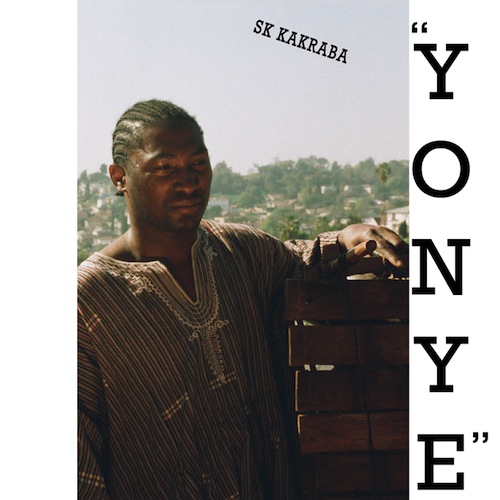 SK Kakraba
Yonye
(Sun Ark)
Listen / Buy
This one actually crept out a few weeks ago but you'd be forgiven for having missed it like I/we did. Ghanaian expat SK Kakraba is a master of the gyil- a 14 slat wooden xylophone with fitted resonators- and here the instrument's propulsive and hypnotic sound are in full effect under Kakraba's virtuosic playing. Released on Sun Araw's Sun Ark label, check out this video for a taste of what it's all about.
---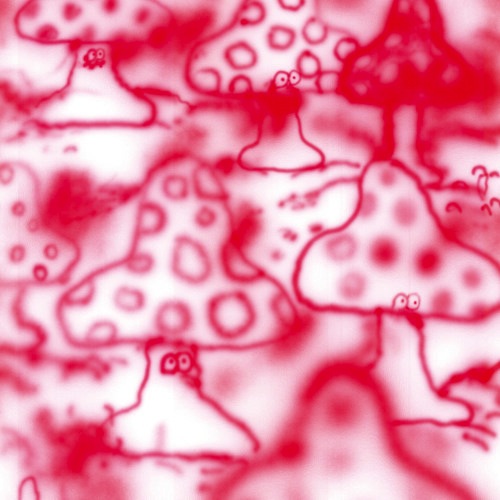 Gonno
Remember The Life Is Beautiful
(Endless Flight)
After picking up some serious plaudits with recent 12"s on Beats In Space, International Feel and Endless Flight it seems high time for Gonno to drop his second LP. The Japanese producer duly obliges, firing up his extensive hardware armoury to deliver a stunning collection of cosmic techno and Kraut inspired ambience. Whether we're riding a driving dancefloor groove or floating free in a horizontal galaxy the melodies and harmonies are never anything less than sublime. Keep an eye out for this one in the end of year charts!
---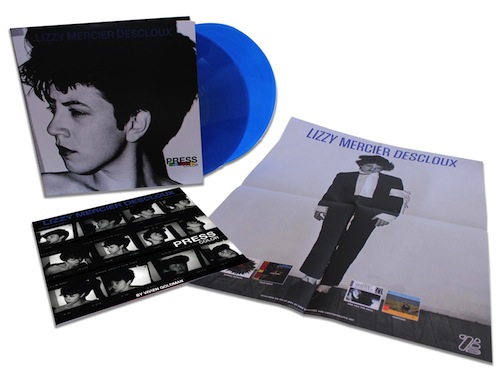 Lizzy Mercier Descloux
Press Colour
(Light In the Attic)
A timely reissue for French-born darling of New York's '80s underground, Lizzy Mercier Descloux's 1979 Press Colour gets the Light In the Attic treatment. The kind of punk funk that would have been at home on 99 Records or Celluloid, Press Colour was the self-taught musician, actor, painter and poet's debut. Fizzing with naive energy from the off, it's an 18-track romp (recorded in little over two weeks) that draws influence from as far as field as South Africa and as close as Velvet Underground. There's even a nifty cover of Lalo Schifrin's original Mission: Impossible theme.
---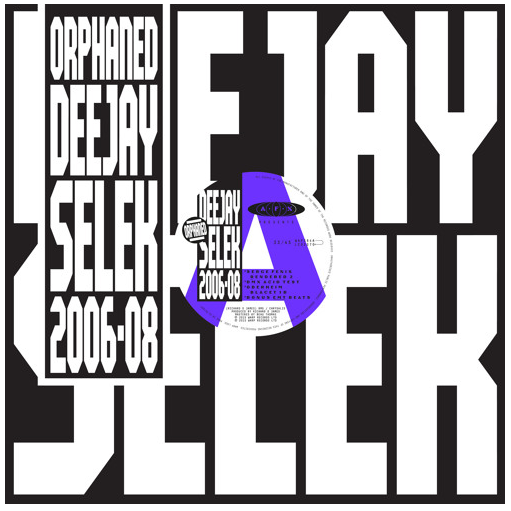 AFX
Orphaned Deejay Selek 2006-2008
(Warp)
10 years on from the Analord mega series of 12"s, Orphaned Deejay Selek 2006-2008 is Richard D. James' first release under the AFX moniker since the 3 ½ hour series of 11 EPs was released sequentially in 2005. As the title suggests, these 8 tracks were produced from 2006-2008 immediately following Analord, and although branded as an EP, it could easily get away with being an album given the number of tracks featured on the release. The record begins with a cerebral techno number, moving on swiftly to a short interlude sharing much of the hysteria demonstrated in the opener. James' analogue versatility is then tested following shortly with 'oberheim blacet1b', a cacophony of electro acidity. 'Simple slamming B 2' is a wobbly 150 BPM techno mover that is greatly dichotomized by the beatless weirdness of the subsequent track. The record ends with two rather tame productions, one of which, 'NEOTEKT72' may be the only likely candidate that might be heard on the dance floor with that hard-to-miss protuberant computerized explosive mimicry.