Published on
October 21, 2013
Category
Features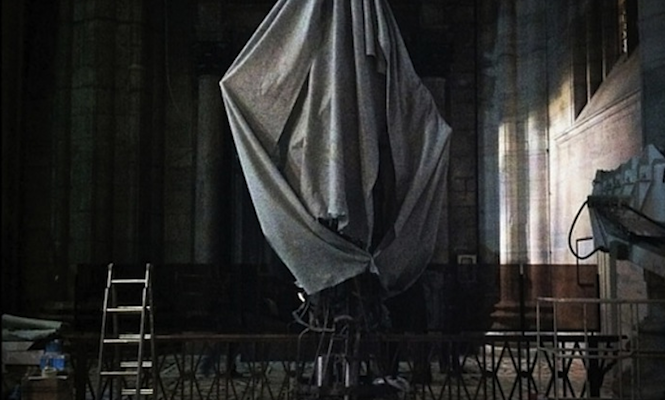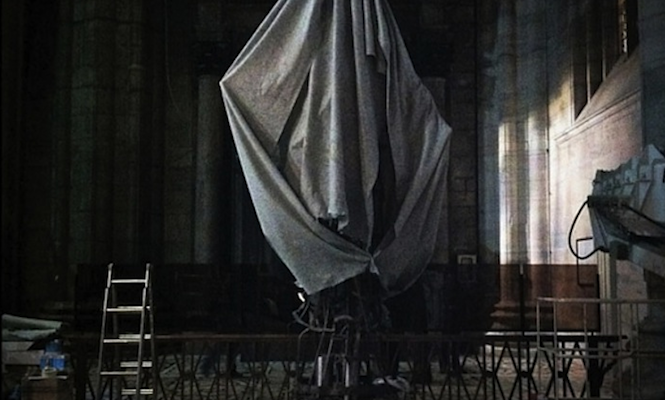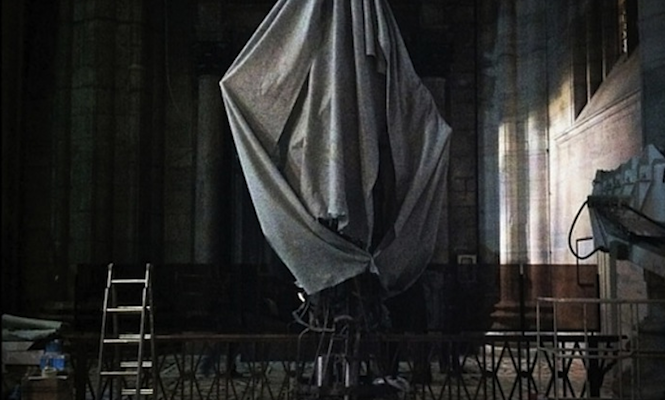 Introducing our weekly list in which we review the 10 most essential vinyl releases of the last seven days.
Some records just sound better, look better and feel better on vinyl. In our new weekly list of the ten most essential vinyl releases we invite experts from some of the country's leading record stores to contribute their choices for a definitive across-the-board rundown of the week's new vinyl releases. 5 singles and 5 LP's every 7 days that are unmissable additions to any collection.
By way of a short introduction, joining The Vinyl Factory every week to share their considered opinions are Patrick Ryder, Theo Leanse, Chris Summers and James Hammond from Piccadilly Records, Sounds Of the Universe, Rough Trade West and the St. John Sessions respectively.
---
SINGLES:
---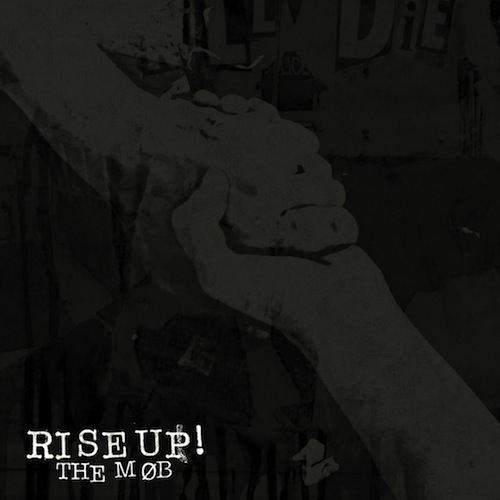 The Mob
'Rise Up'
(All The Madmen)
Legendary West Country anarcho band The Mob are back with their first release in 30 years, produced by Jamie Hince of The Kills (chances are that this whole idea was born from the band playing at his stag night!) and recorded at Peter Gabriel's Real World studio. The fire and anger hasn't died as 'Rise Up' rides a throbbing tribal drum rhythm, driven by a solid bass line and topped off with Mark's 'call to arms' vocal attack. Think 'Babylon's Burning' and you're in the right area. Beautiful screen-printed sleeve too. A must. – Chris
Listen HERE.
---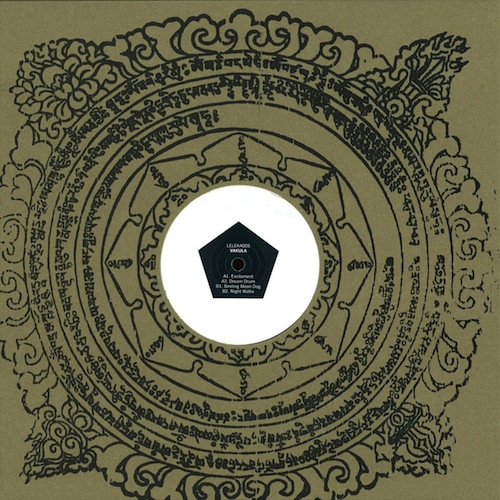 Vakula
'Night Walks'
(Leleka)
The Ukrainian seems to be on a mission to create his own sonic language, redefining sound in the way Basic Channel did in the late 90s but way trippier. Forget cheap 303 emulators and VST plug ins, Vakula makes music that actually sounds like being on acid. Blurred and smudged with delay, reverb and a delicate mix these tracks undulate and resonate at every frequency with new sounds he's beamed down from the cosmos. The polyrhythmic "Excitement" is the most DJ friendly track on offer here, but be warned, it's so deep that it could cause a whole club to transcend into a new spiritual realm. This is groundbreaking and essential electronic music. – Patrick
Listen HERE.
---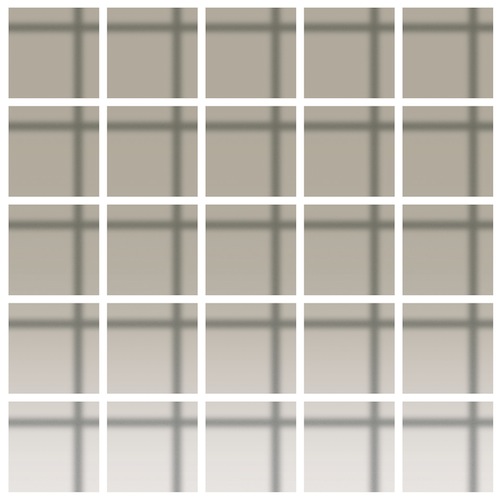 Vessel
'Misery is a Communicable Disease'
(Liberation Technologies)
Seb Gainsborough's definitely one to get the best out of his electronic tools in both his ambient pieces and those built for the smoked-out dance floor and that's the case on this nifty 12" from Mute offshoot, Liberation Technologies. The title track is a by the numbers build up, but far from dull, as an insistent beat is bombarded with metallic frequencies and dub-tinged clatter before the synths roll in. 'VMI' is the wildcard; warped and pitch shifted, and 'Not for Design' grooves the rest of side B away. Another long player for Triangle records shouldn't be too far off based on his current productivity as Vessel and with fellow Bristolian innovators Young Echo. – James
Listen HERE.
---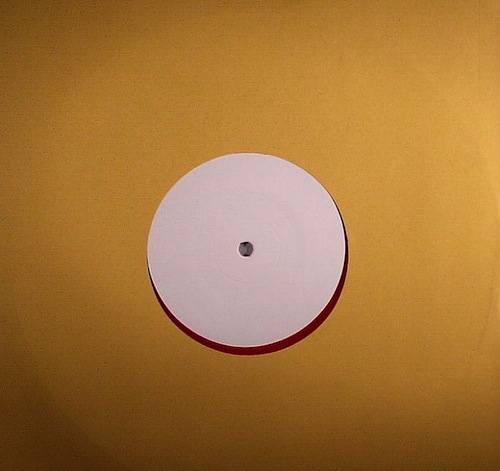 Tommy McCook
'Alimawi/Jah I'
(Earth Sounds)
In 1970, the skatalite saxman Tommy McCook lead his supersonics through a session with Byron Smith, the engineer at Duke Reid's treasure isle studio. Mortals can't really be expected ever to see a copy of the original record, supposedly released on the baron's division of Reid's label, so French reissuers Earth Sounds have pressed up an exciting single sided red 10″. There are two cuts of the same song here, and on the second version things become really spectacular – taking a Ghost train's trip through Jamaican jazz, as a mindbending chant to jah creeps over crisp African percussion. – Theo
Listen HERE.
---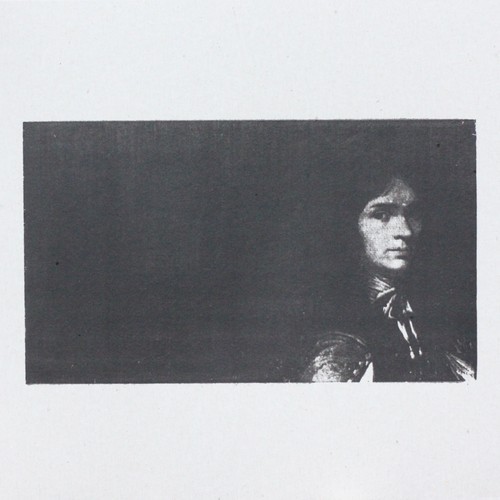 U
I EP
(Man Make Music)
Returning to Man Make Music after a stint on Erol Alkan's Phantasy, the enigmatic U has come up with another (always attractively DIY) limited 10" of tricksy and ethereal house that showcases the diversity of his/her/their growing repertoire. Although the shuffling opener "I" reworks the loop from Crown Heights Affair's "Say A Prayer For Two" to give the EP a powerful dance floor edge, it is the psychedelic glint of "Let the Sunshine In" where U shines brightest. A tightly wound cacophony of heaving drum breaks and what sounds like a drugged koto or harpsichord, "Let The Sunshine In" melts into the cinematic, almost ambient piano fuzz of "+1" to complete what is a truly versatile and charismatic record. – VF
Listen HERE.
---
LP's
---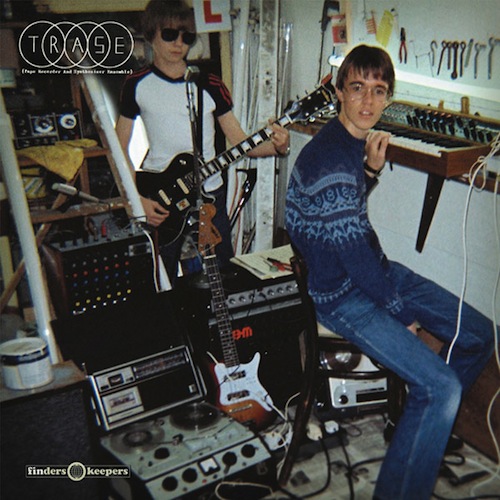 Trase
Tape Recorder And Synthesizer Ensemble
(Finders Keepers)
Finders Keepers do it again! This is the story of sixteen-year-old Andy Popplewell's woodwork, metalwork and science classes being the jump off point for his band Trase. Back in 1981, by combining these lessons he would make his own synths and circuit boards to create (with the help of his brother, an audio mixer and a percussion unit) a stunning mix of John Carpenter-style cinematics and the new wave sounds of the day. Think Gary Numan hooking up with early Depeche Mode scoring Escape from New York and you are in the world of Trase. – Chris
Listen HERE.
---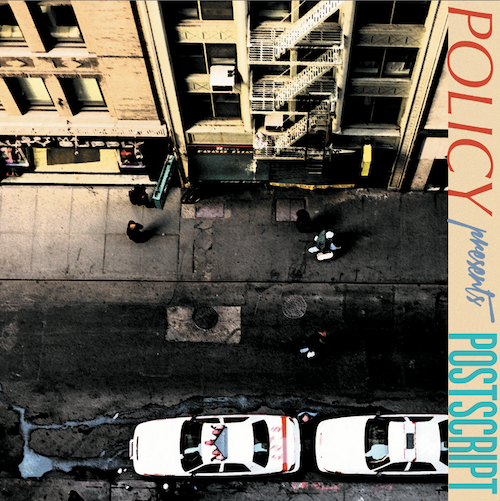 Policy
Postscript
(100% Silk)
Francis Hsueh is the latest star in a recent explosion of fresh house talent to take the subway out of the five boroughs and into the wider world. Following a couple of solid 12″s on Rush Hour and Argot, this long player on 100% Silk cements his place as a leader of the new school. His background as a film maker is evident in the sonic collages that span the six tracks on this mini LP, with layers of found sound, synthscapes and sampled keys assembled into refined and on point dance floor grooves. Postscript's beauty is in evoking almost every era of house music's evolution whilst simultaneously sounding inherently contemporary. – Patrick
Listen HERE.
---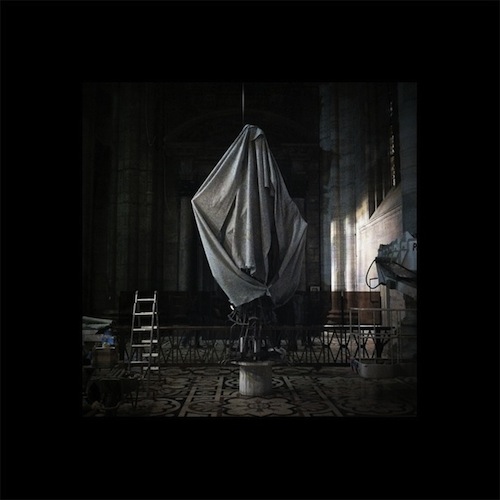 Tim Hecker
Virgins
(Kranky)
The shifting sense of space and tension within this record is remarkable, even on the basis of Hecker's past successes. Densely textured, yet never overcrowded, it's a pulsing blend of sonic minutiae, inner workings of acoustic instruments and sculpted electronics. The physical and ethereal intertwine giving Virgins a distinct presence in a room, with Hecker masterfully taking his editors scalpel to a frequency and revealing yet another layer of texture suggested or buried within the original wave. Best listened to loud, the percussive piano notes sound like they're struck within the speaker, and the dynamics of 'Stab Variation' ring out in particular; an undeniable adrenaline rush and collapse. – James
Listen HERE.
---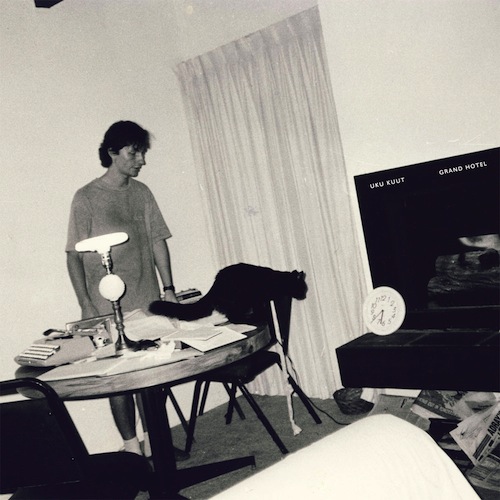 Uku Kuut
Grand Hotel
(PPU)
PPU dig out a second collection of DIY 80s synth funk from the archives of their Estonian pinup Uku Kuut. Aside from a moment or two of the joyful boogie PPU consistently promotes, the order of the day is downtempo instrumentals – all laid-back drum machine groove, shag-pile-thick basslines, and oodles of synthetic brass and wind instruments. At points it could out-riff the classiest of new jack swing productions, and you half expect babyface or 12 play-era R Kelly to jump out from behind the thickets of glassy pads, but that would probably detract from the simple, life-enhancing smoothness. – Theo
Listen HERE.
---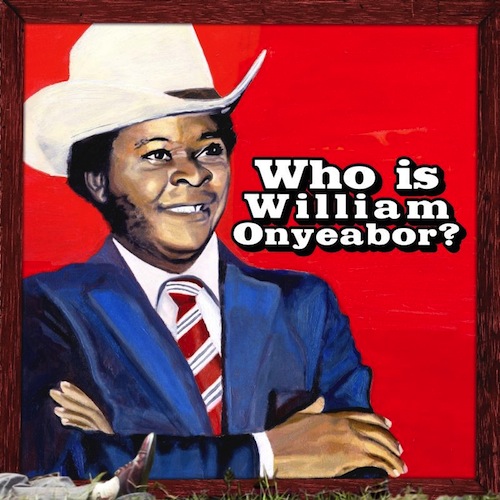 William Onyeabor
Who Is William Onyeabor?
(Luaka Bop)
Inform yourself: This week is "William Onyeabor Week Worldwide". The born-again Nigerian synth pioneer with any (or none) of the following titles – Soviet cinematographer, Oxford law graduate, Head Chief of Enugu, mill owner, dangerous man, latter-day prophet – has finally been tracked down by Luaka Bop for the first ever reissue, collecting 13 tracks from Onyeabor's mysterious discography. The only thing is, the Chief is not interested. Feted by Four Tet, Caribou and Dam Funk, Onyeabor cut eight records of searing synth funk and proto-dancefloor ear-worms unlike anything (or anyone) else, sold barely any, cut his losses and promptly found God. Preserving his good name in absentia, Luaka have come up with one of the most lovingly detailed and important reissues of the year. – VF
Listen HERE.
---