Published on
September 1, 2014
Category
Features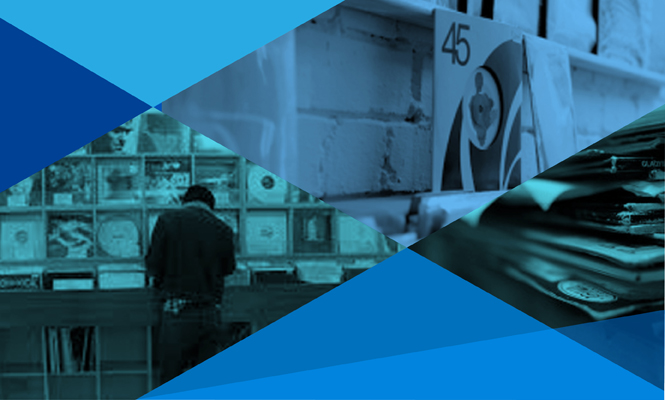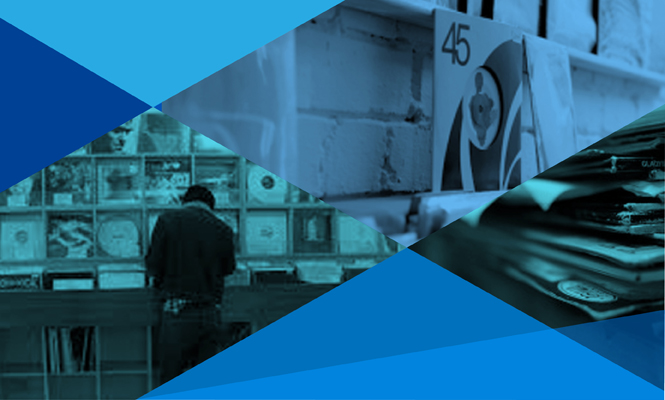 The Vinyl Factory select the 10 most essential vinyl releases of the last 7 days.
Strictly for the adventurous collectors, there are no gimme's in this week's selection with unmissable reissues from Can hero Holger Czukay and Strata Records spiritual jazz man Maulawi, alongside a pair of stone cold future rarities – DJ Harvey sidekick Tom Of England's rollicking limited 12″ 'Bad Leather' and an extra-terrestrial thunderbolt from Light Sounds Dark in the form of an anonymous, mirror-plated triple LP gatefold of the rarest and most twisted new wave and post punk you've never heard of.
Scroll down for our definitive across-the-board rundown of the week's new vinyl releases as selected by The Vinyl Factory's Chris Summers, Patrick Ryder, James Hammond and Theo Leanse. 5 singles and 5 LP's every 7 days that are unmissable additions to any collection.
---
Singles
---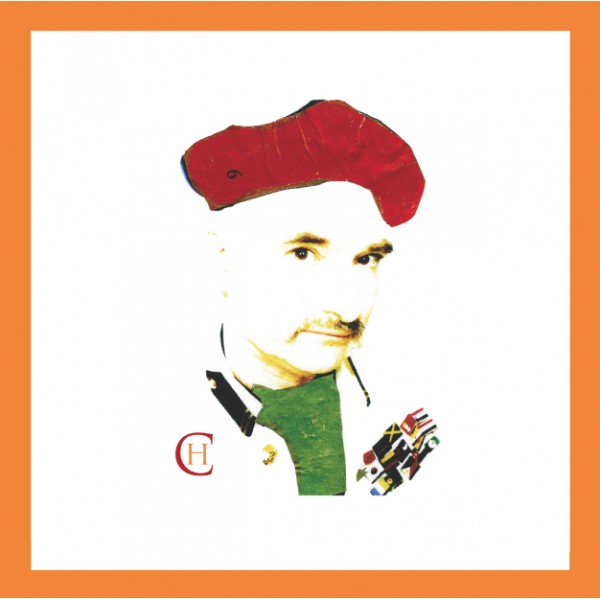 Holger Czukay
'Der Osten Ist Rot' / 'Rome Remains Rome'
(Groenland Records)
So this one's not a single, but it's a seemingly rare occasion when we get to feature a 10" and here we have two for good measure in this package which brings together a pair of out of print delights from Holger Czukay's back catalogue. 'Der Osten ist Rot' and 'Rome Remains Rome' are rightfully joined at the hip here, as both share a sense of playfulness and humour in their re-appropriations – Pope John Paul II's singing melds into the lounge groove of 'Blessed Easter' and 'Der Osten Ist Rot' toys with the Chinese National Anthem, via some wild extensions in drumming, brass and Congolese soukous guitar stylings. As the bassist of Can, Czukay's electric guitar playing is often overlooked and its understated beauty really shines though across this whole set.
---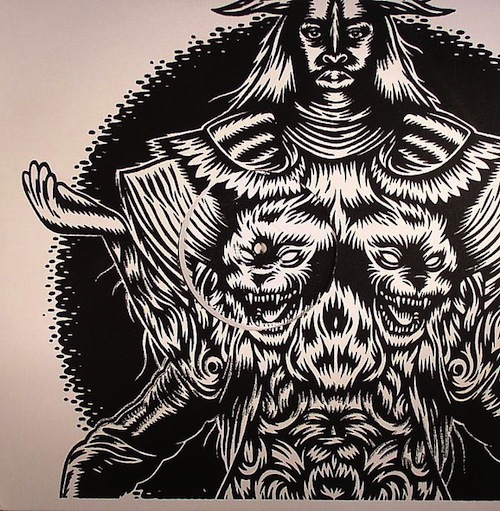 NP1
Ajattar
(Night Parade)
A shadowy collective of well known names from the world of contemporary thud get incognito and present the first in a fresh series of straight up, in-the-moment club killers of the highest calibre. Edition one is inspired by Finland's gruesome and grotesque dragon lady Ajattar, who in this instance stands as guardian of two full scale peak time thumpers boasting buzzing basslines, spiritual soul samples and slammin' rhythms. Each volume of this highly limited series features an artist's impression of a demonic talisman screen printed onto the sleeve. I'm not so well versed in my Finnish mythology, but I do know that these two crackers are bound to go bump in the night!
---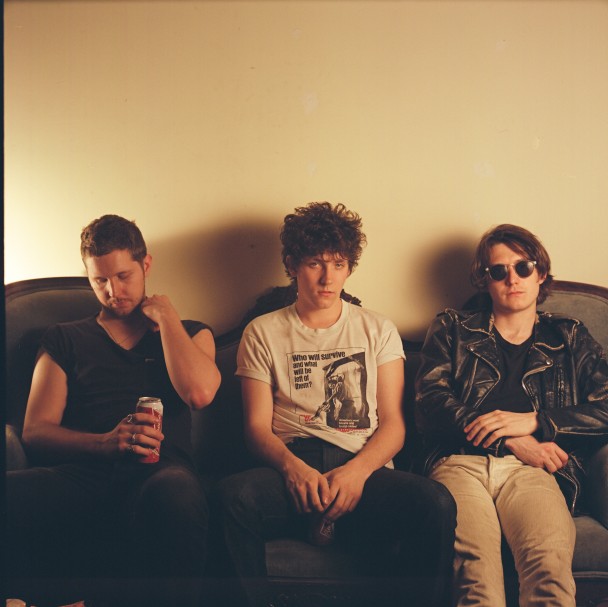 Public Access TV
Rebounder EP
(Gudrun Records)
Fronted by the ex Be Your Own Pet man John Eatherly, Public Access TV are currently thee hottest band in New York City and here is their first very limited 7″ release. Think britpop caught up in some 70's pop punk with a healthy dose of garage thrown in and you can see what's happening here. John's always been a star in the making and I guess now is his time to step up. Good stuff.
---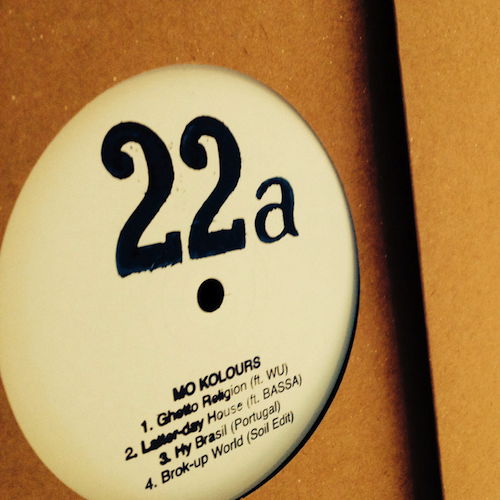 Mo Kolours / Reginald Omas Mamode IV
(22a)
Tenderlonious' 22a label – the South London enclave based around musicians including Al Dobson Jr., Jeen Bassa, Henry Wu – drops another killer split EP, this time uniting two of the phantasmagorically talented Mamode brothers on one slab of vinyl. Mo and Reg keep the vibes turned up to the maximum, with smoky shuffle and rhythmic patter sliding in between hip hop and house, and pulling influences in from Theo Parrish, J Dilla, Cymande. There's no sign of these guys stopping, and thank the stars for that.
---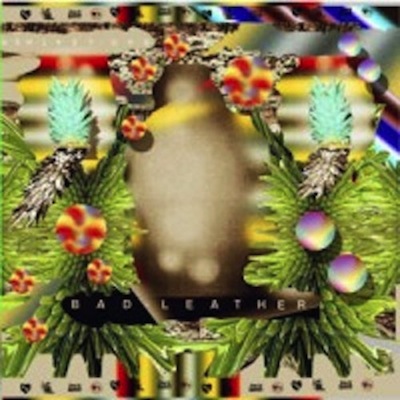 Tom Of England
Bad Leather
(STD Records)
DJ Harvey sidekick and Map of Africa co-founder Thomas Bullock puts his mezcal business to one side and comes on strong as Tom of England with a brace of bristling, wigged out psychedelic jams for the night's most frenzied peaks. A good cop / bad cop kinda 12″, the a-side is a dark, reverb heavy, primal scream of growling fusion with cascading drums and latin keys (think Nicholas Cage as The Bad Lieutenant kinda bad cop), while 'The Definitive Masculine Article 1' is positively jovial by comparison (more like your Ben Stiller as Starksy kinda good cop), giving George Tindley's 1970 sugar-coated soul 7″ 'Wan-Tu-Wah-Zuree' a kick up the backside with booming toms and a bridge to really loose your shit too.
---
LP's
---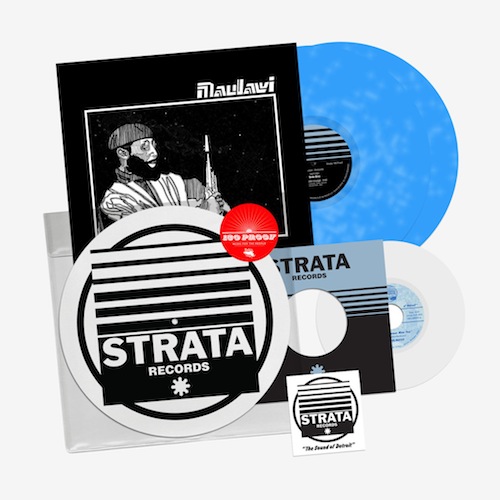 Maulawi
Orotunds
(180 Proof)
Maulawi Nururdin was a musician based on the south side of Chicago who found common ground with the Association for the Advancement of Creative Musicians and then the Detroit label Strata records which, with its later NYC incarnation Strata East, was one of the most highly regarded of all the small deep jazz labels operating during the American civil rights struggle. We don't know much about Maulawi, other than that he was a bandleader who favoured woodwind, and this is a wonderful extra insight into the shadowy musician, highly recommended for the version of Thom Bell's ever-wonderful 'People Make The World Go Round'.
---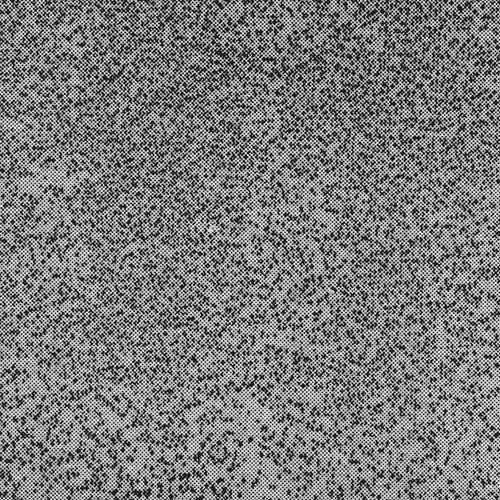 Russell Haswell
Conceptual Noise
(Bocian Records)
Russell Haswell got 2014 off to a suitably punishing start with 37 Minute Work Out, and this latest release on Polish imprint Bocian Records keeps things in the red, sans the beats. Haswell had his craft well honed as noise became the flavor du jour in the early 2000s, and he continues to push it where others have left off. As with his live performances, it's intimidating volumes that force things into new zones, and whilst it's by no mean replicable in your living room, the sonic minutiae within these densely textures pieces still translate.
---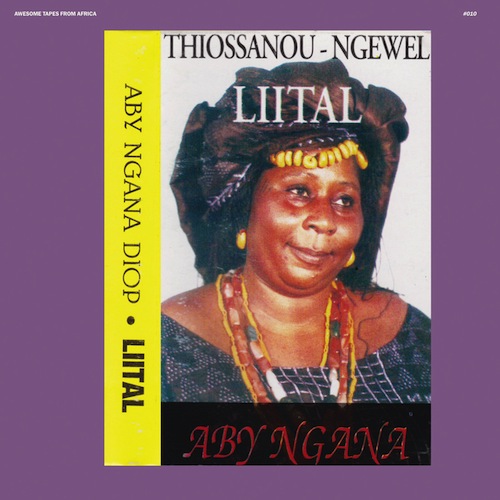 Aby Ngana Diop
Liital
(Awesome Tapes From Africa)
Mr Shimkovitz doesn't mess around does he? The Awesome Tapes From Africa man delivers another stunning and unique reissue, scrubbed up from a 1994 cassette of Diop's sole studio recording, largely unknown outside of her native Senegal. Liital saw the diva deliver the call and response chants of traditional taasu music over the synthetic rhythms and melodies of the futuristic mbalax sound. The result is a hypnotic and exotic sound way ahead of its time which could have formed the base for MIA's excursions into diasporic rap. As ever with ATFA, the audio restoration is as out of this world as the material itself.
---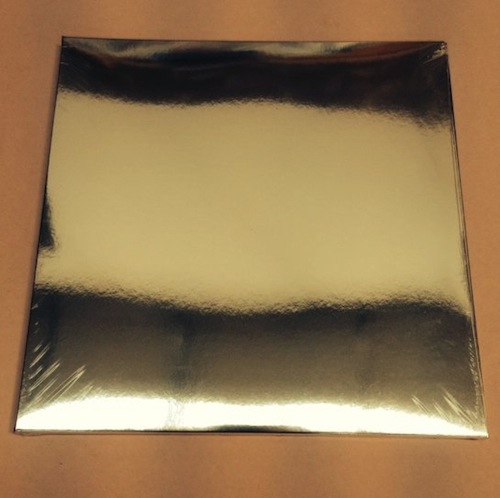 Light Sounds Dark
Untitled
(Light Sounds Dark)
A bolt from the blue here as Light Sounds Dark throw a 24-track, 3xLP meteor down to earth, the mirrored gatefold materialising out of nothing and set to disappear without trace in no time at all. There's little to no information on this barring a pretty misleading press release, but what we do know is that this is a compilation ground out from the label's super collection, with obscurities from across the kosmiche, post-punk, new wave spectrum that would tickle Trevor Jackson's Metal Dance radar. Guaranteed you've not heard most of this, the music stands up for itself in what is one of the most tantalising and utterly brilliant compilations of the year.
---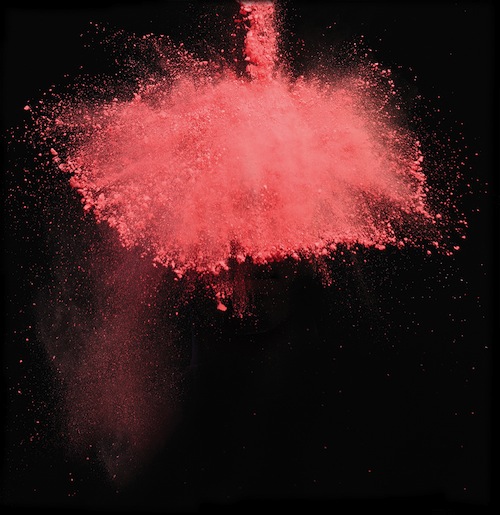 The Fish Police
The Marzipan Transformations
(Heart N Soul)
The wait is finally over. If you have not come across The Fish Police yet you are in for a very special treat indeed. Imagine a revolving band featuring members of Parliament, De La Soul, Kraftwerk and LCD Soundsystem yet as typically English as Sleaford Mods and you might get the idea. Totally unique and totally out there!