Published on
October 19, 2015
Category
Features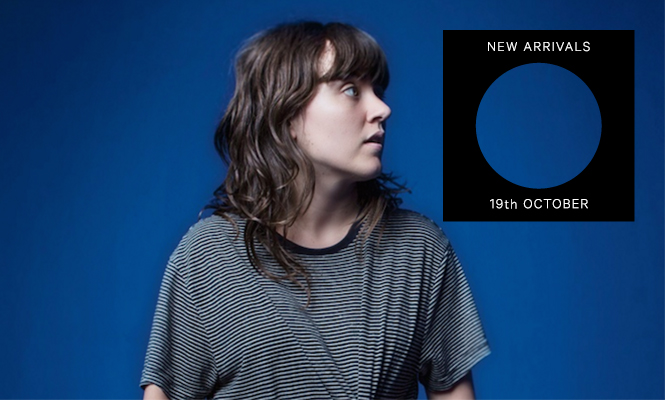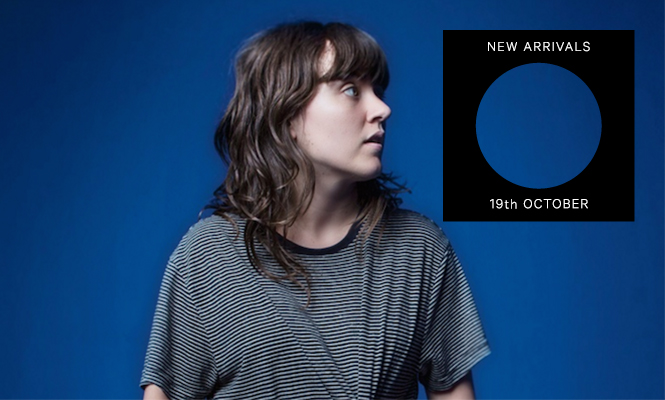 We select the 10 most essential vinyl releases of the last 7 days.
Fela Kuti, Doug Hream Blunt and Gregory Isaacs – top up your record collection with a seminal reissue this week.
Then sample the influx of new releases, as Courtney Barnett returns on Third Man, Joanna Newsom breaks a 5-year hiatus and Marcel Vogel corrals the troops for a double pack of fresh edit heat. And for the adventurous amongst you, there's a mysterious single-sided 12" that was passed into our hands with a nod and a wink.
Scroll down for our definitive across-the-board rundown of the week's new vinyl releases as selected by The Vinyl Factory's Chris Summers, Patrick Ryder and James Hammond. 5 singles and 5 LP's every 7 days that are unmissable additions to any collection.
---
Singles
---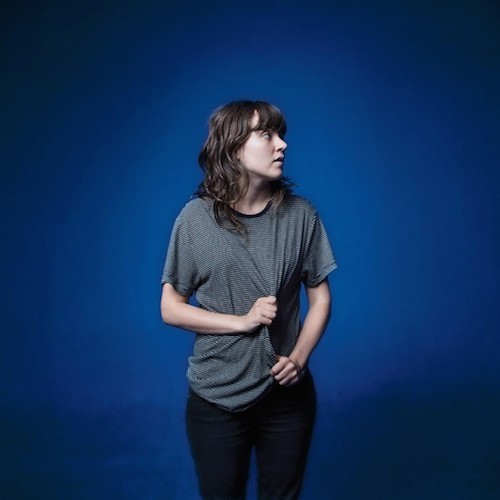 Courtney Barnett
Boxing Day Blues (Revisited)
(Third Man Records)
The Third Man blue series returns with possibly it's finest release to date. With Jack White at the controls, Australia's finest Barnett delivers a captivating return on the "Boxing Day Blues' track from her last amazing LP. It's not only her lyrics but the way she delivers them which turn her tunes upside down, none more so than this one right here. Flip it for 'Shivers' for a perfect example.
---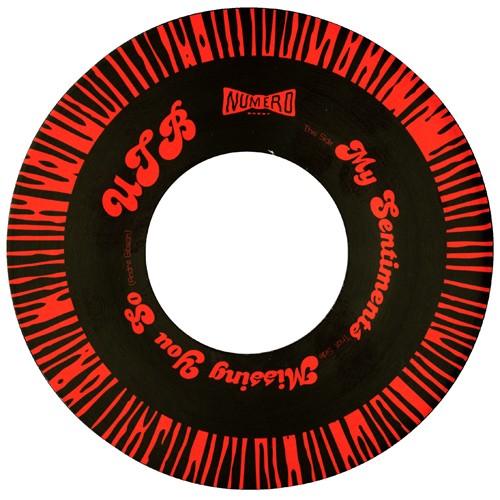 Universal Togetherness Band
My Sentiments
(Numero Group)
A fine addition to Numero's ongoing Eccentric Soul 45s collection, the recently excavated Universal Togetherness Band are back from the vaults for 2 more choice cuts. Active from 1979-82 and the brainchild of Andre Gibson, the band took advantage of Columbia College's offer of free studio time and set off on 'a five semester recording bender'. With the full LP of these archival recordings released earlier this year already being one of the disco reissues of the year, this is another fine addition to the group's previously non-existent discography.
---
Eye
Crushing Leaves
(No Label)
A second release for the mysterious Eye, this single-sided 12" was pressed into our hands with a nod and a wink by a knowing authority with a proven track record. But who are we to spill the beans? 'Crushing Leaves' spirals around woozy lo-fi vocals and a skewed riff that seems to shift dizzyingly beneath your feet, part psych dreamscape, part avant pop anomaly. The sleeve is hand-drawn, the b-side scrawled in turquoise POSCA pen and their numbers are severely limited. Don't ask ay more questions, just grab this now before it's worth a fortune.
---
D Ball
Guidance / Transistions / Manifestations
(Ourtime Music)
In the thirteen years since we last heard from D Ball, we've seen three governments, two recessions and the collapse and rebirth of the whole vinyl market. It's amazing then, that the mysterious producer shows no sign of ring rust, dusting down the hardware and unleashing a trio of motor city inspired cuts which transcend anything as trivial as hype. From the Carl Craig meets Inner City stomp of opener 'Guidance' through the Drexciyan electro of 'Transitions' the quality is sky high, and once we arrive at the melodic techno masterpiece 'Manifestations' on the B2, there's no doubt that this is something special.
---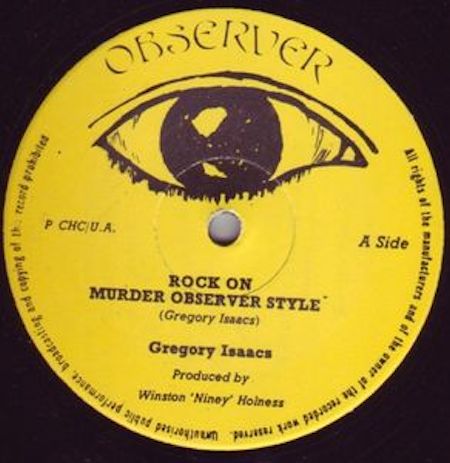 Gregory Isaacs
Rock On
(Observer)
Blazing roots reggae from '80, finally reissued 35 years on. 'Rock On' is presented in its complete 12" glory – Gregory exquisite as ever, Vin Gordon rocking that trombone back and forth, and heavyweight production by Niney the Observer. Turn it over for Dennis Brown and Dillinger on a burning skank thing. Dub heads you need this…
---
LPs
---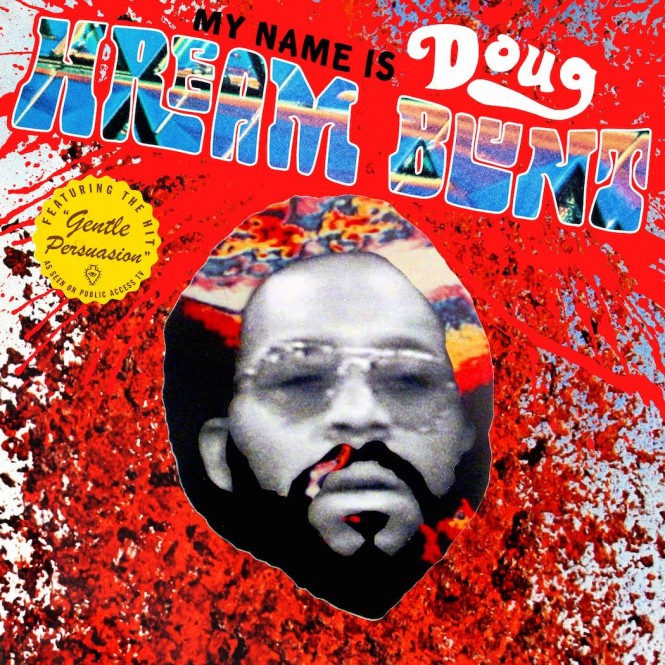 Doug Hream Blunt
My Name Is Doug Hream Blunt: Featuring The Hit 'Gentle Persuasion'
(Luaka Bop)
Luaka Bop's much-anticipated follow up to their stratospheric William Onyeabor reissue of 2013, My Name Is Doug Hream Blunt captures the lost legacy of the nurse's aid and self-taught guitarist, who assembled a hospital band in the ward where he worked to record and privately release an album that never saw the light. Promoted via ad-hoc performances on public access television, Blunt's work as remained in the shadows until now, the preserve of informed collectors and a growing cast of high profile admirers like Ariel Pink, Dam Funk and Jamie Lidell. Skewed, serpentine funk jams propelled by insistent piano vamps and Blunt's Hendrix-inspired solos, the record sounds like it was written to soundtrack a drive round Sunset Boulevard in Blunt's white Cadillac. We don't need much persuading – expect to hear much more from the maverick as Luaka get into gear.
---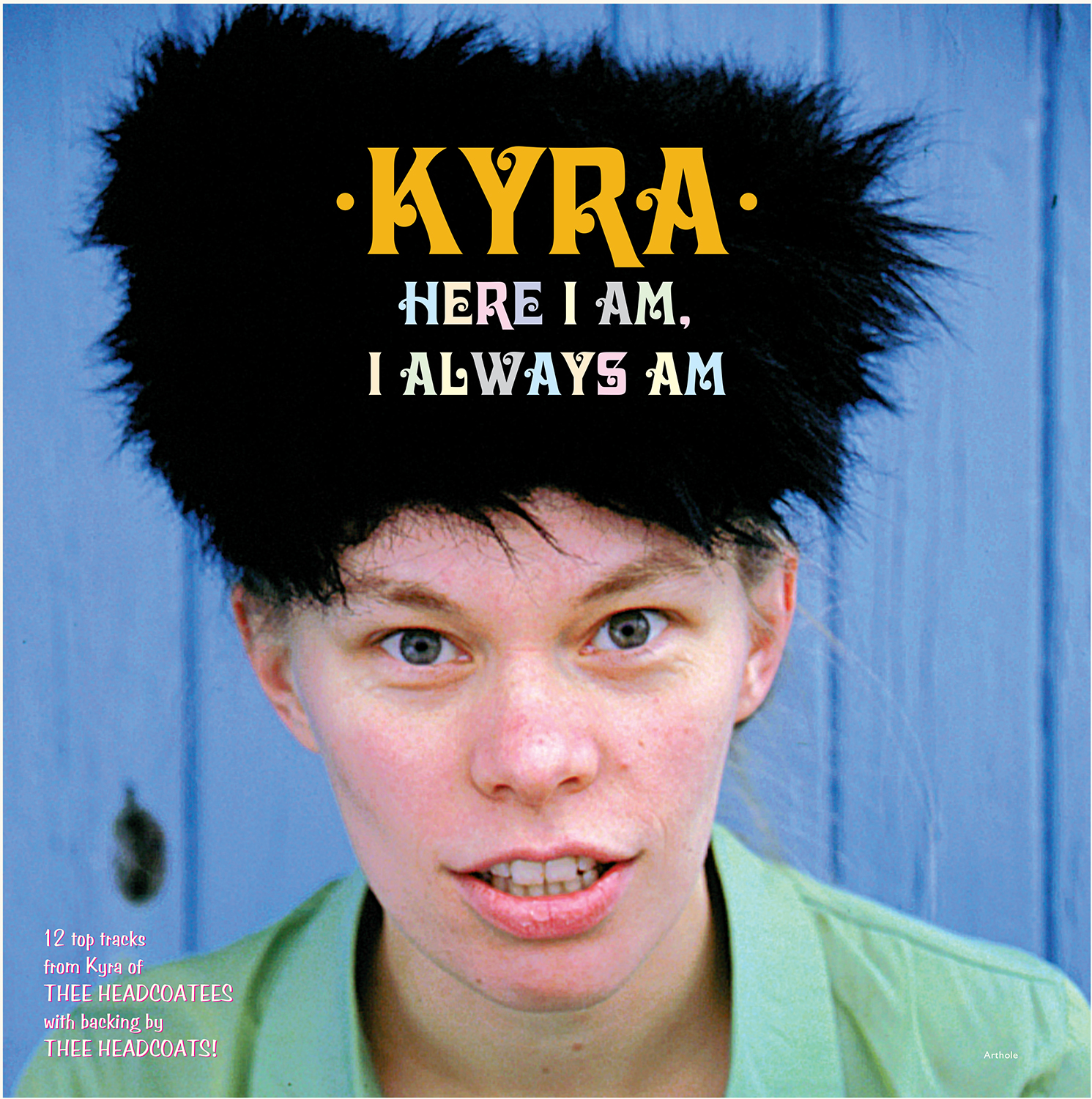 Kyra
Here I Am, I Always Am
(M'Lady's Records)
You can thank Billy Childish, Bruce Brand and Damaged Goods for this little nugget being available again in all it's limited 500 worldwide copy glory! This is easily one of the most unique, original and totally amazing rock n' roll records ever with tracks like 'Anna K' and 'It's a Stick Up' to name but two. Guitars set to 10 and tunes set to stun – this is a killer.
---
V/A
From Hell With Love
(Lumberjacks In Hell)
Since the inaugural release in 2010, Marcel Vogel and his Lumberjacks imprint have reliably supplied the frontline jocks with a plethora of floor filling edit action. After enlisting the cream of the current disco crop for previous compilation 'Chicago Service', home to Jamie 3:26 and Cratebug's massive 'Hit It N Quit It', Marcel corrals the troops for another double pack selection of fresh edit heat. Regular hands Vogel and Boogie Nite deliver solid cuts, but it's the Lih debuants FYI Chris and Dan Shake who steal the show.
---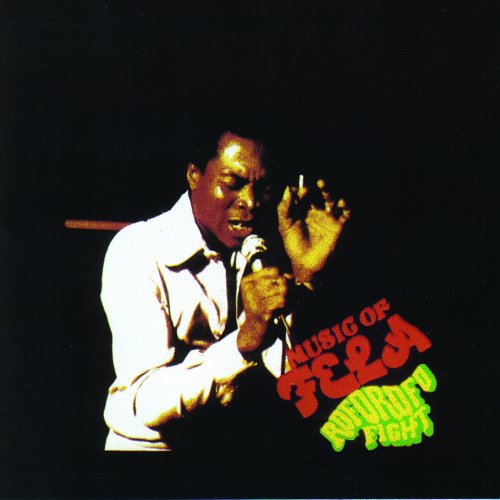 Fela Kuti
Roforofo Fight
(Knitting Factory)
Following a documentary and a swathe of reissues in recent years, the Felabration continues with Knitting Factory bringing six seminal albums back, each in an individual vinyl colour. All essential but if pushed, we'd take this one. Title track is something of an Afro-house forerunner; poetic and political in equal measure, with Fela the storyteller recounting a fight in the streets of Lagos. Delivered in broken English, a message for Anglophone Africa at large, it's a song condemning violent and intolerant behaviour. Things shift down a few gears on the flip with the grinding 17-minute epic 'Go Slow', which explores the human psychology of a traffic jam. It's just like being in prison is the conclusion – you feel incapacitated, aspirations slip away and frustration settles in. As ever, wise words and hella funky beats.
---
Joanna Newsom
Divers
(Drag City)
Breaking a 5-year wait since 2010's extraordinary triple LP Have One On Me, Divers may be a more conventional beast in terms of its length, but the density of song arrangements and ideas is no less ambitious. Make no mistake – as with her best work this is one for repeated listens, with intricate nuances in lyricism, instrumentation and the production revealing themselves over time, and out of what might appear as overblown on the first impression. Fitting to the title, this one dives deep, and finds some true pearls of her song-craft along the way.