Published on
October 13, 2014
Category
Features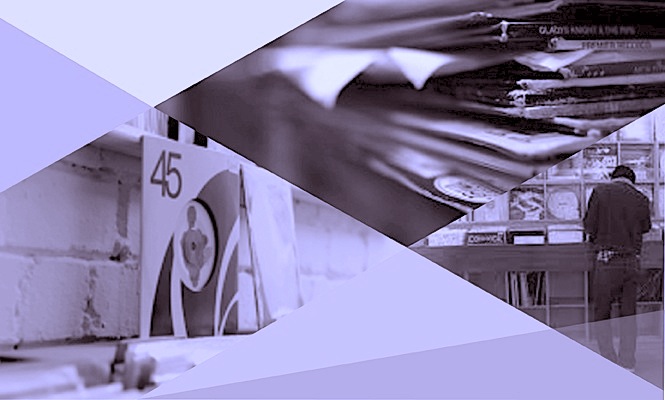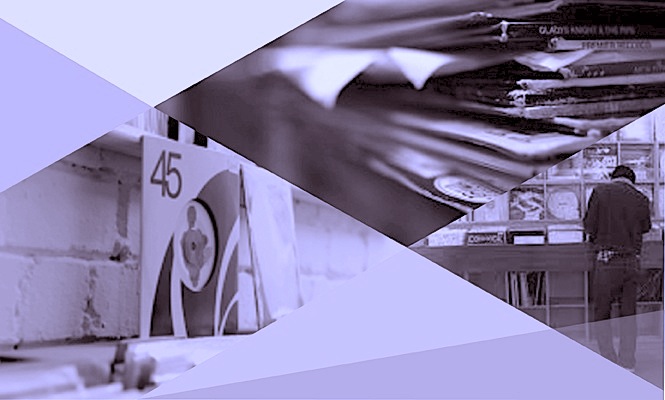 The Vinyl Factory select the 10 most essential vinyl releases of the last 7 days.
This week's selection has strength in breadth as we profile new EPs on Four Tet's Text records, a pre-halloween howler from Death Waltz and the very first Test Pressing Edition, with a mini-LP from Shit & Shine sandwiched in between. The week's LP's come from Ethiopia via Düsseldorf, with the Brian Eno-curated Fela Kuti box set taking pride of place.
Scroll down for our definitive across-the-board rundown of the week's new vinyl releases as selected by The Vinyl Factory's Chris Summers, Patrick Ryder, James Hammond and Theo Leanse. 5 singles and 5 LP's every 7 days that are unmissable additions to any collection.
---
Singles
---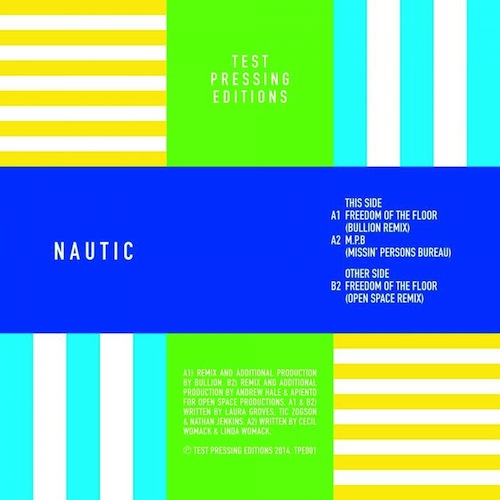 Nautic
Freedom Of the Floor / MPB
(Test Pressing Editions)
A new label and a new version of 'Missing Persons' Bureau' to boot. Prolific blog Testpressing have entered the market their name foretold with the first in a line of vinyl editions. Their debut is a 12" from Nautic trio Bullion, Tic and Laura Groves, featuring remixes of 'Freedom of the Floor' their brilliant Navy Blue EP earlier this summer. Forever a sucker for the Womack & Womack original, the jewel in this particular crown is Nautic's dreamy cover of 'MPB', cast in the vein of their ace VF mix.
---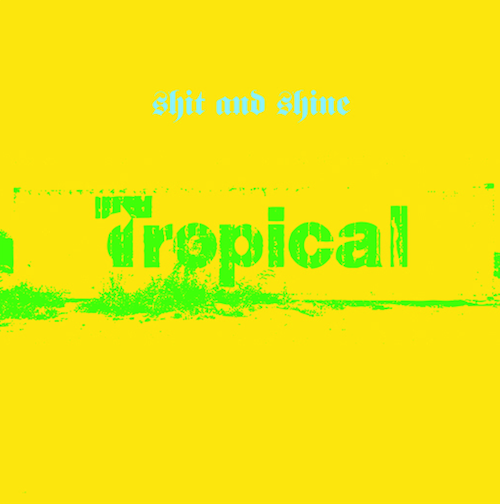 Shit and Shine
Tropical
(Gangsigns Recs)
Hot on the heels of the magnificent 'Powder Horn' on Diagonal comes this futuristic straight up selection of electronic mastery from Craig Clouse aka Shit and Shine. This dude is seriously up there at the moment with his take on tracked breaks, screwed hip hop and smoothed out slow jamz and the six tracks on show here (pressed on 180gm vinyl and wrapped in a very day-goo sleeve) put him higher up there! If Kanye needs a beat, he should ask this man!
---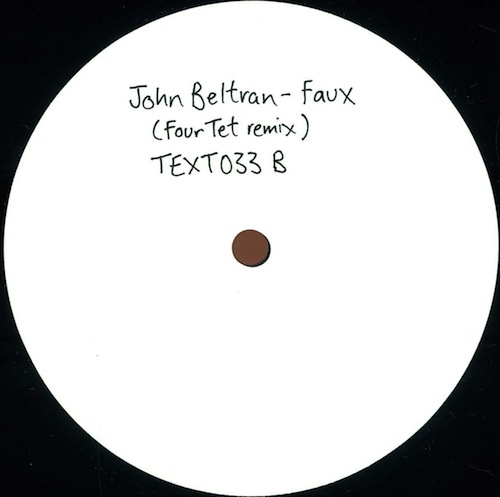 John Beltran
Faux
(Text)
Four Tet fires up the Text lathe one more time, to cut a very limited treat for all the true heads out there. 'Faux' sees esteemed veteran Beltran weave intricate harp melodies around playful polyrhythmic beats before tugging at our heart strings with emotive synth lines. Fragile yet weighty, frantic yet relaxing, this is exactly the kind of contrary brilliance we love Text for. On the flip, label head Four Tet offers his own version of 'Faux', paying respect to all the lovely details and melodies of the original, but injecting a little dance floor punch with a bubbling bassline and skipping UKG beat. If you're listening to any DJ worth their salt over the next few months, you'll be hearing this arresting beauty at around 3am. Bliss!
---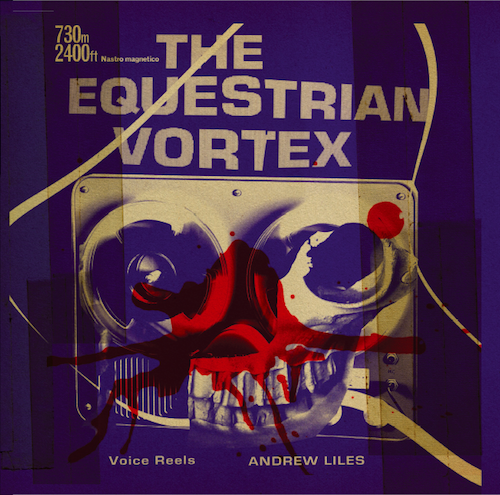 Andrew Liles
The Equestrian Vortex
(Death Waltz)
Peter Strickland's Berberian Sound Studio had some of the most remarkable sound design in recent years – not only with the exemplary soundtrack from Broadcast, but also from those that cast the Foley with a darkened aura, or made the screams that touch more disturbed. Andrew Liles provided 2 CDs of such screams, and this seems to be where this one picks up from – a reimaging of the score of The Equestrian Vortex – the film within the film that spins a web around those involved with it. Befitting to the surreal horror of the subject this is a potent affair of slow burning suspense, crescendos of terror and glossolalic incantations. Not for the weak of heart.
---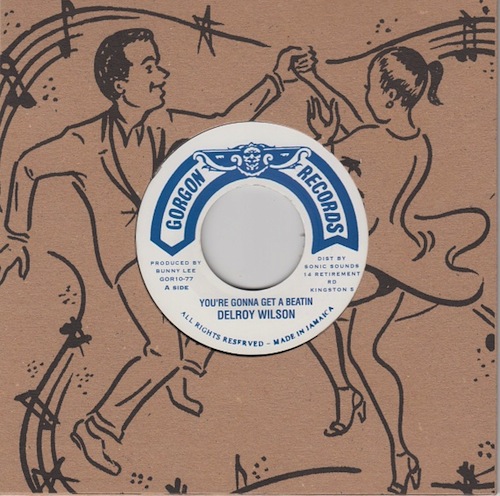 Delroy Wilson
You're Gonna Get A Beatin
(Gorgon Wilson)
Dunno if the moral pitch of this is exactly bang-on, but it's a devil of a tune. Delroy – the Jamaican child star turned ska legend – is broken-hearted here, and his singing strains a little, sweetly soulful. Dug up and lovingly pressed by the Japanese, the Original was out on Gorgon Records, having been produced by legend Bunny Lee and Recorded downtown with Sly and Robbie. Sylvester "Sly" Dunbar's drumming runs rockers-style, rolling in at double time and yet kind of louchely. On the flip the Aggrovators rhythm gets a lovely phased beauty of a dub version from Tubby.
---
LP's
---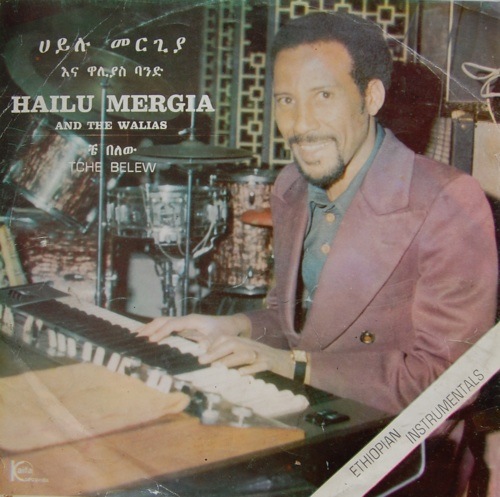 Hailu Mergia
Tche Belew
(Awesome Tapes From Africa)
A highpoint of Ethiopian music recorded not long after the 1974 toppling of Emperor Haile Sellassie and the installion the Derg, which sums up in one wonderful record the very best points of a funky period in the country's Jazz and popular music history. This is a sequence of popular instrumental hits (including the stunning Musicawi Silt) through which the keys and accordion of bandleader Hailu Mergia run with the persistent beauty we've previously enjoyed on his Classical Instrument album, released by ATFA last year. Just listen.
---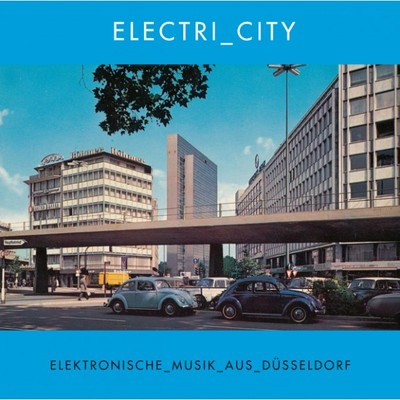 Electri_city
Elektrönische Musik Aus Düsseldorf
(Groenland)
It wouldn't been Machine Music Week at The Vinyl Factory without a bit of Deutsche Elektronische Musik in the round-up. Serial Krautrock archeologists Groenland turn their attention to the Ruhr Valley and the home of Kraftwerk, conspicuous in their absence on this survey of the scene's major players in the 70's and 80's. Big hitters include Neu! and Klaus Dinger's La Düsseldorf (folklore says they paid a legal price for using the city's name) and Brian Eno's short but productive collaboration with the genre's default super-group Harmonia, bringing together Hans-Joachim Roedelius with members of Neu! and Cluster. A solid introduction to one of the most productive local scenes in the history of electronic music.
---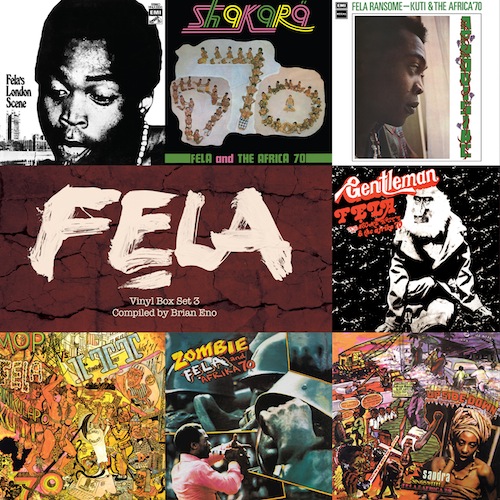 Fela Kuti
Vinyl Box Set 3
(Knitting Factory)
Recent years have seen Fela's works righteously resounding long after his passing – a Broadway musical, the Finding Fela documentary, Carlos Moore's insightful biography, and a steady stream of LP reissues courtesy of Knitting Factory records have all continued to reward the faithful and turn on new listeners to his heroic and explosively musical struggle against injustice, falsehood and oppression. Box Set 3 has Brian Eno selecting 7 choice cuts that mark a stretch from 1971 to 1980, and effectively the evolution of Fela's Afrobeat from inspired blueprint to full realization. There's much to delight in here, and for the box-set minded the all-killer-no-filler selections, along with the presentation and informative liner notes from Afrobeat historian Chris May make for another fitting tome.
---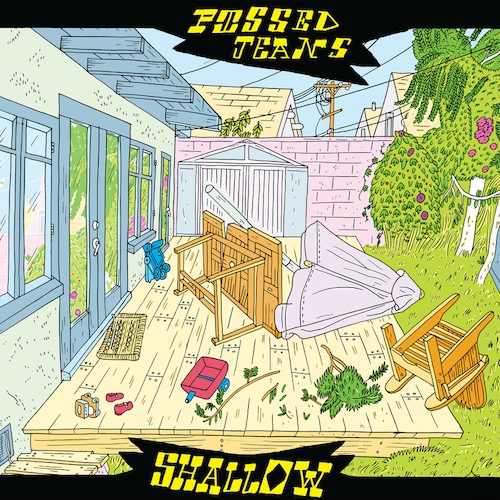 Pissed Jeans
Shallow
(Sub Pop)
Sub Pop do the decent thing and finally reissue Pennsylvania's very own Pissed Jeans debut along side a repro of their infamous debut 7″ too. You have to love this band. I do. They're just so noisy and dirty, but done in a perfect way. It can all very easily sound like your stereo dying a slow death but fuck me it rocks! Hunt down the coloured vinyl 'Loser' edition. You'll love me for this.
---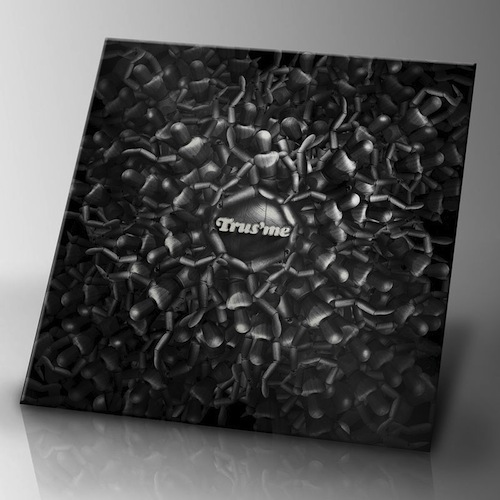 Trus'me
Treat Me Right – The Remixes
(Prime Numbers)
Three albums in and Trus'me has cast off the 'Mancunian Moodymann' tag his early work attracted, gradually divesting himself of soul samples, funk breaks and disco loops to instead embrace the steely world of techno. This remix package then, on David's own Prime Numbers imprint, is an unflinching statement of what he's about as an artist right now. The triple vinyl box set collects the previous remix 12″s together, with a who's who of main room clout on hand to reshape the tracks of Treat Me Right into corrosive techno weaponry, perfect for tearing the dancefloor up all over again.