Published on
October 12, 2015
Category
Features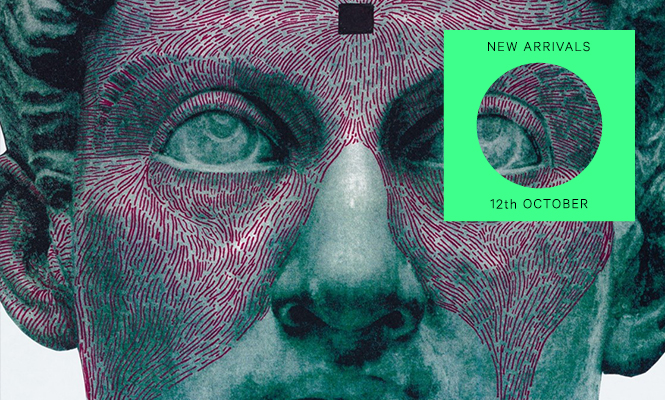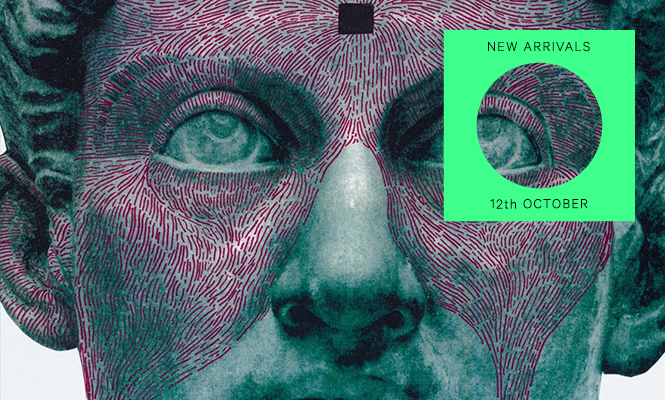 We select the 10 most essential vinyl releases of the last 7 days.
Another stellar week with new albums from Donato Dozzy, Protomarytr and Visionist. Meanwhile JD Twitch and the Autonomous Africa gang link up for an exciting cross-cultural project, bringing young musicians from Belize, Ghana and Glasgow under one roof. Feisty all-girl band Hinds review their work to date on 10″, Music From Memory drop a 12″ and Throbbing Gristle legend Genesis Breyer P-Orridge sneaks out a remix on limited edition vinyl.
Scroll down for our definitive across-the-board rundown of the week's new vinyl releases as selected by The Vinyl Factory's Chris Summers, Patrick Ryder and James Hammond. 5 singles and 5 LP's every 7 days that are unmissable additions to any collection.
---
Singles
---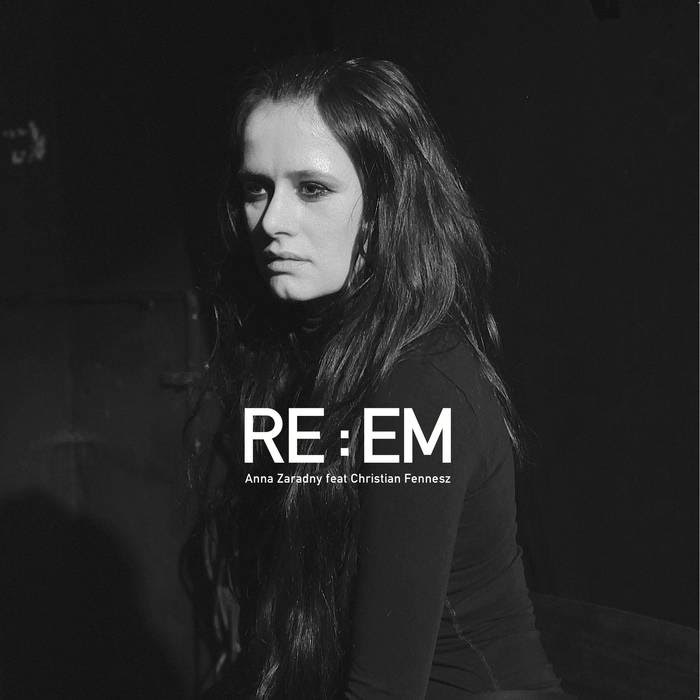 Anna Zaradny feat. Christian Fennesz
RE: EM
(Bocian Records)
Anyone who's seen one of Anna Zaradny's exhibitions or live performances should be well aware of the Polish artists ability to entrance- whether playing an orchid or immense multi-speaker– but as her work on vinyl is scant this one is a very welcome prospect. Paired here with Christian Fennesz, the results are testament to both artist's ability to forge stunning soundscapes and is well worth picking up.
---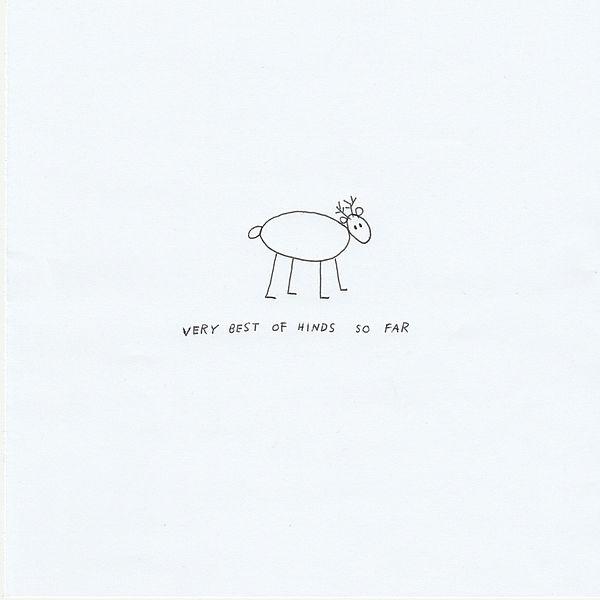 Hinds
Very Best Of Hinds So Far
(Lucky Number)
Here we go with some serious all-girl fun straight out of Madrid in the shape of the 'Very Best Of Hinds So Far' from the super cool Hinds. This 10″ compiles their three singles to date in one all-new handy 10″ single (of which there's a limited colour version if you look hard enough) and it's jam packed with their unique take on indie pop fuzz guitar garage indie. A band to watch in 2016.
---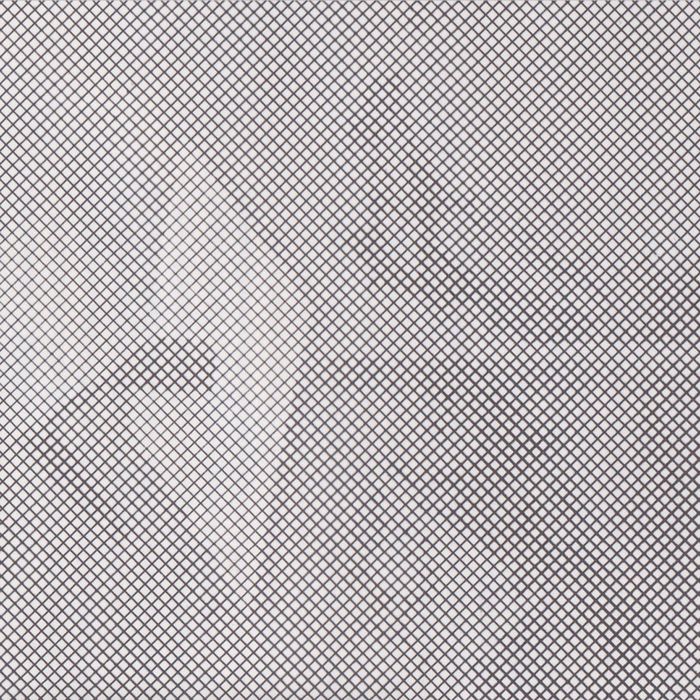 Don't DJ
Hexentrix
(Berceuse Heroique)
Fresh from a scene stealing contribution to Emotional Response's Schleißen series, Florian Meyer arrives at Berceuse Heroique with twelve disorienting minutes of dance floor minimalism. A far cry from the label's usual technoise fare, Meyer's full frequency fusion of Reich-in-Africa rhythms and surging bass is perfect for dreaming or dancing. Presented in a gorgeous sleeve with a tripped out house mix from Jordan GCZ on the flip, this is definitely the transcendental tip of the week.
---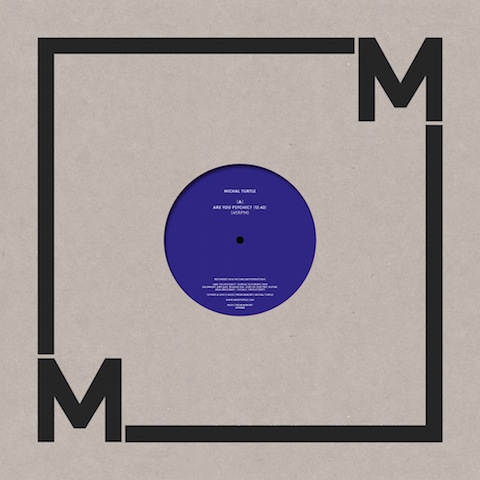 Michal Turtle
Are You Psychic? / Astral Decoy
(Music From Memory)
Reissue masters Music From Memory take leave of the Mediterranean (where they've resurrected interest in Gigi Masin and Joan Bibiloni among others) to find their latest gem in the South London living room of Michal Turtle, who, aged 22 crammed his parents house with cheap synths and hammered out an LP of forward thinking boogie-inflected electronic jams. The first track is taken from that album, the second recorded a year later in similarly ad hoc circumstances finds a striking middle ground between electro-funk and ambient, that could have been big in the Mediterranean once upon a time. Over thirty years since this stuff was made, slow and steady wins it for Turtle, with a full scale retrospective in the works.
---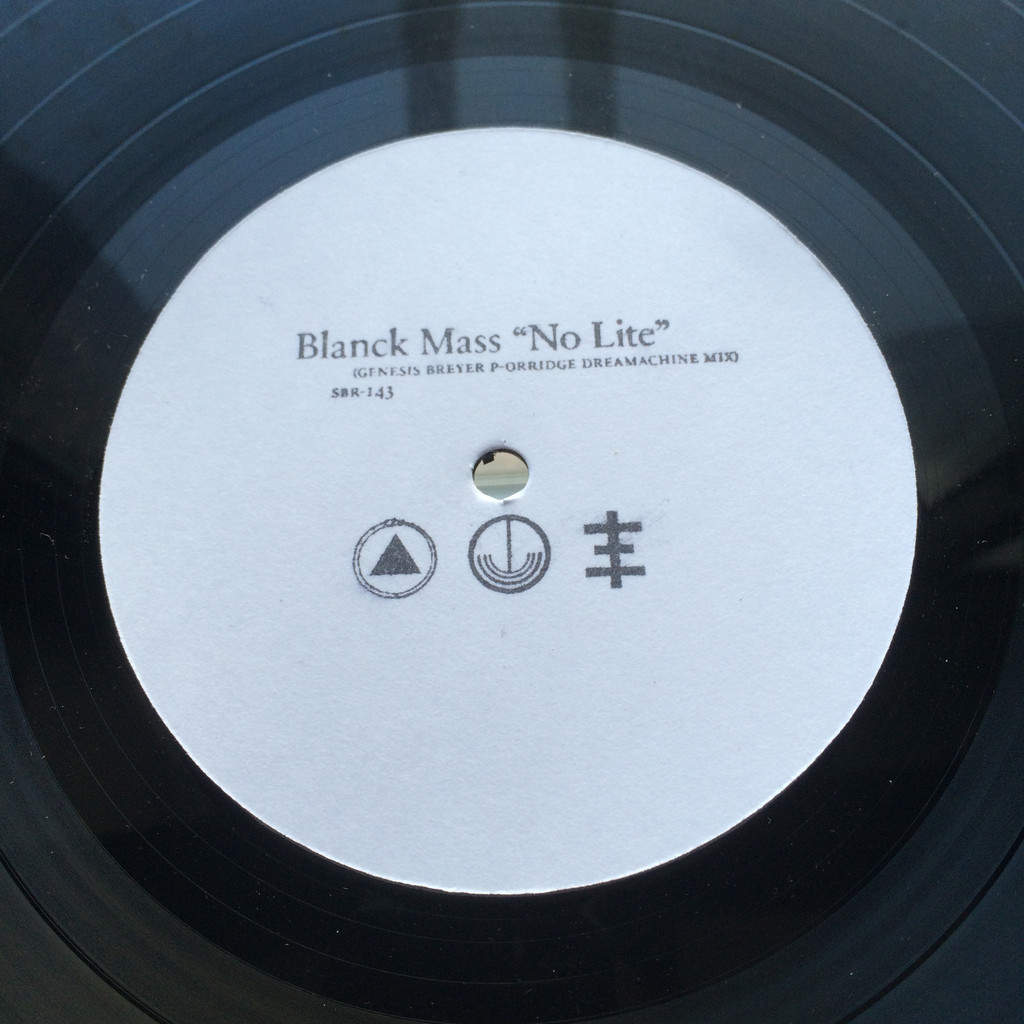 Blanck Mass
No Lite (Genesis Breyer P-Orridge Dreamachine Mix)
(Sacred Bones)
Earlier this year, Fuck Buttons' Benjamin John Power took another solo excursion as Blanck Mass guise with new full length Dumb Flesh. Now Sacred Bones have slipped out this limited one-sided 12″, inviting Throbbing Gristle mastermind Genesis P-Orridge to re-imagine album cut 'No Lite'. 500 copies only…
---
LPs
---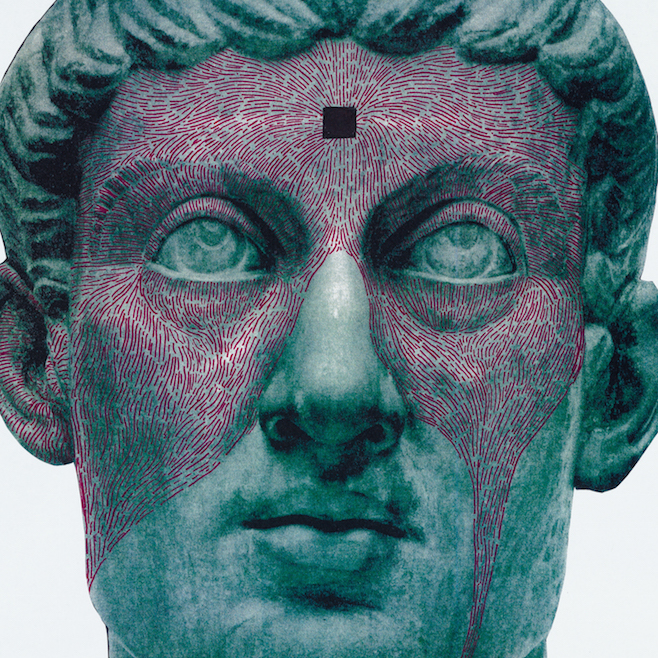 Protomarytr
The Agent Intellect
(Hardly Art)
If you haven't discovered Protomartyr yet then use this, their third album proper, to change your life forever. Coming straight out of Detroit, this four piece deliver a stunning dose of post-punk with a dark and fuzzy edge. 'The Agent Intellect' in places sounds like vintage Girls Against Boys with it's jagged guitars and angular melodies and in their vocalist Joe Casey they have one of the best dead pan vocalists around. Seek out the limited colour vinyl and booklet edition. You won't be sorry.
---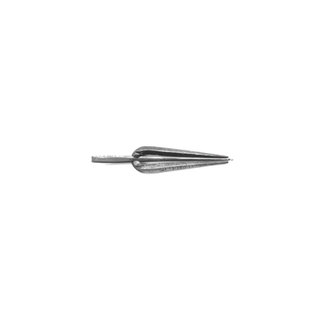 Donato Dozzy
The Loud Silence
(Further)
No stranger to the conceptual, Donato Dozzy follows up the abstract brilliance of his 'Sintetizzatrice' collaboration with Anna Caragnano with this long player created exclusively by the manipulation of the mouth organ. Minimal in its arrangement, but maximal in terms of frequency response, 'The Loud Silence' sees Dozzy achieve the same emotional impact found in his Acid Test or Voices From The Lake recordings from one lone instrument – an impressive feat.
---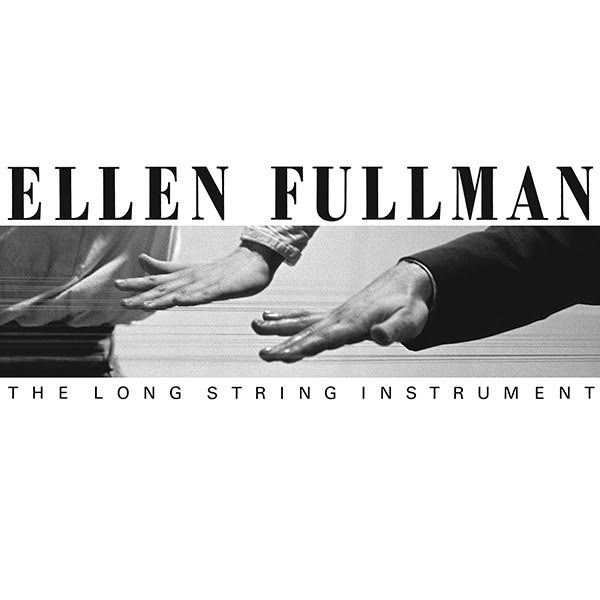 Ellen Fullman
The Long Stringed Instrument
(Superior Viaduct)
The good folks at Superior Viaduct have a keen eye for an essential reissue and this one from 1985 is an absolute classic of sound sculpture and minimalist composition that has been sorely under-heard. Using 70-foot long metal wires bound to a wooden resonator, Ellen Fullman creates truly unique acoustic realms with this room-length instrument. With a philosophy of "letting the strings sing their own song" the drones conjured within this initial LP outing are truly distinct and hypnotic. An essential experience in the flesh- be sure to keep an eye out for a rare London exhibition this December.
---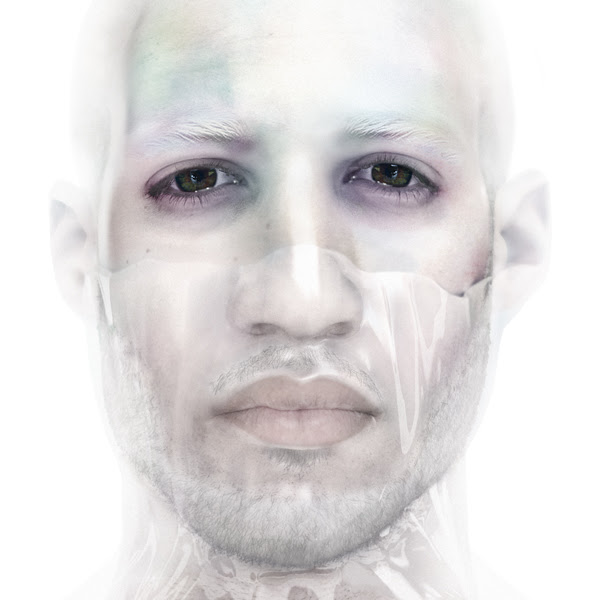 Visionist
Safe
(PAN)
It's been hard to resist the sonic adventures arranged and presented by Bill Kouligas' PAN label this year. The latest – the debut album from London's Visionist – is an unpredictable, and gothic search for safety. Taking urban, grimy landscapes and heading into experimental territory, Visionist bends and curls the human voice into alien mutations, forming melodies that dance across sparse rooms which in turn jolt, and occasionally erupt with earth-shattering bass, hitting you straight in the chest. Alongside M.E.S.H, Samename and Rabit, Visionist is one of a number of young grime producers pushing and twisting the genre into new shapes. For its power and capacity to evoke the human experience, Safe should be considered one of the most complete examples of grime's new wave.
---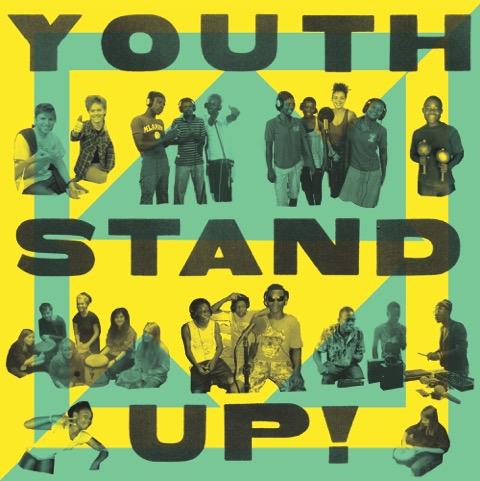 The Green Door All-Stars
Youth Stand Up!
(Autonomous Africa)
What a lovely surprise from JD Twitch and the Autonomous Africa gang. A triangular recording project hatched at Glasgow's legendary Green Door studios, Youth Stand Up! brings young musicians from Belize, Ghana and Glasgow together for ten tracks of cross-cultural collaboration. While this could sound like something cooked up by the British Council, the results are far more urgent and on point, finding an explosive middle ground between traditional Caribbean rhythms, hip hop, highlife and Glaswegian post-punk when none would seem forthcoming. Listen to 'Come With Me' with its heavy punk funk percussion and psych synth and you hear that what Youth Stand Up! does is expedite a process that's already taking place, which, with Optimo favourites Golden Teacher, Whilst and others lending a bit of Glaswegian grit to the party, ends up working like a proper record as well as a cultural project. As it's on Autonomous Africa, the proceeds will be redistributed, this time between Tuteme Band, Belize and Tafi Cultural Institute in Belize.