Published on
November 8, 2019
Category
Features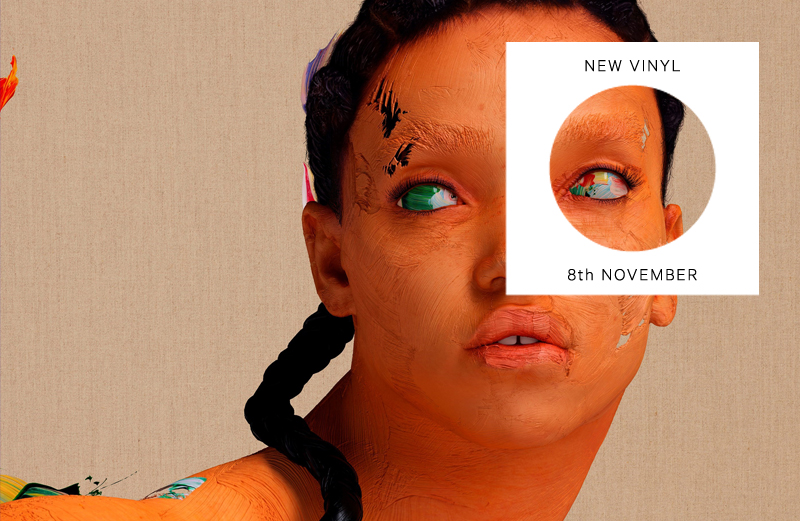 Austrian disco, Japanese electro and astral jazz from LA.
In the singles section this week, we've got a new reissue for overlooked Austrian disco outfit The Word, the debut effort from 20-year old pianist Jamael Dean on Stones Throw and Yoshinori Hayashi's experimental synths of Smalltown Supersound.
As far as albums are concerned, there's new music from Hector Plimmer and Rrose, the anticipated return of FKA Twigs and a reissue of Ryuichi Sakamoto's iconic Thousand Knives Of….
This week's rundown is by The Vinyl Factory Editor Anton Spice, alongside Patrick Ryder and James Hammond.
---
Singles
---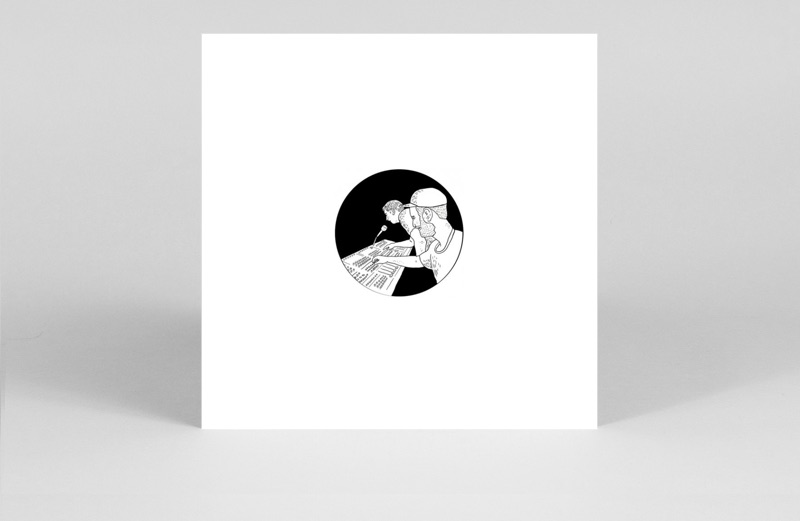 Mudegg
OYE Edits 13
(OYE Edits)
The pride of Oderberger Straße unleash the thirteenth edition of their edit series this week, featuring the digging skills and production prowess of Black Pearl founders Mudegg. Possibly aiming to secure a set at Dekmantel Selectors next year, the duo dip into their North African OGs to pull a pair of stone grooves ripe for the rework. The A-side is alive with shoulder rolling synth riffs, irresistible rhythms and a cosmic energy, all taking a griot vocal to a distant corner of the galaxy, while the flip plays loose with souq ambience, slick disco and percussive punch, maintaining a healthy dose of dance floor quirk. – PR
---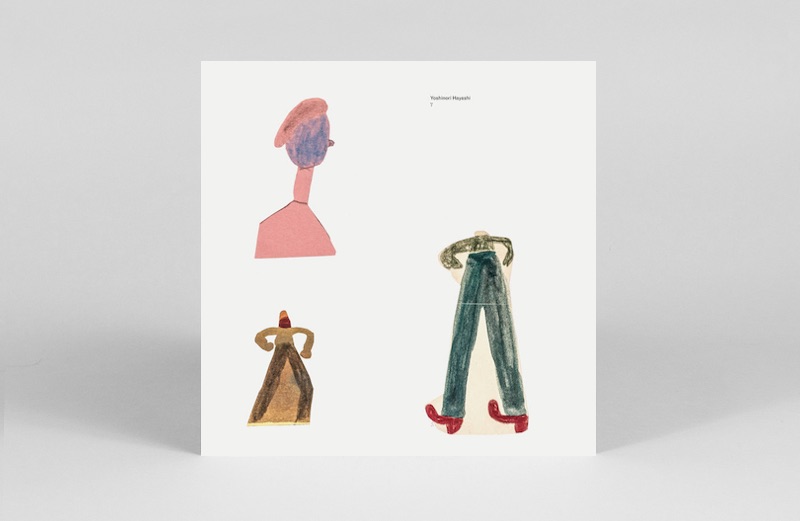 Yoshinori Hayashi
Y
(Smalltown Supersound)
With firm groundings in form and experimentation developed under the tutelage of avant-classical composer, Mica Nozawa, Yoshinori Hayashi's take on the dance floor employs the kind of structural rigour that allows for plenty of risk taking. That methodology shines through here, with Hayashi's inventive streak in synth sounds, met seamlessly with each track's proclivity for forward movement and symmetry. Having released a 12" EP on a yearly basis since his 2015 debut, this latecomer keeps 2019 true to form, and stands as one of the Tokyo based producer's best efforts to date. – JH
---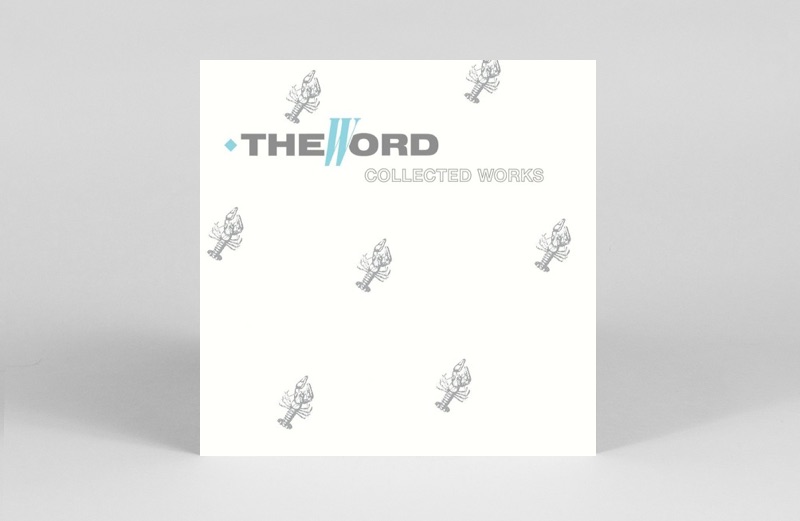 The Word
Collected Works
(Edition Hawara)
Austrian disco outfit The Word are the subject of a new collected 12″ on Edition Hawara, lifting the lid on the country's little-explored cosmic disco scene. Proximity to Baldelli's balearic base in Northern Italy may have something to do with it, but either way, there's a low-slung swag to these electro-boogie numbers, which swing from George Duke-esque jazz-funk on 'The Word' to the eternal chug of 'Lobster' with confidence. – AS
---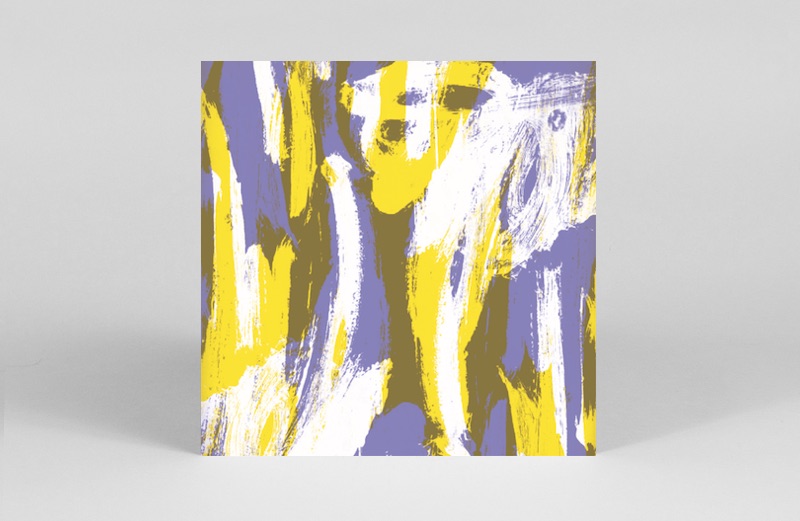 Various Artists
Beehyden / Sinopia / Contagious / Bagatelle
(Morphine)
A collection of four remixes that look both back and forward to work on the Morphine label, this quartet of sonic experiments sees Sugai Ken, Erika Sherman (Ectomorph), Zoë McPherson and Thomas Brinkmann add their own twisted takes to tracks by MA, UPPERGROUND ORCHESTRA, Contagious, and Stephan Fraunberger. Expect ambient foley sounds, crushed techno, and industrial drones on what is an adventurous and enigmatic taster of Morphine's 2019. – AS
---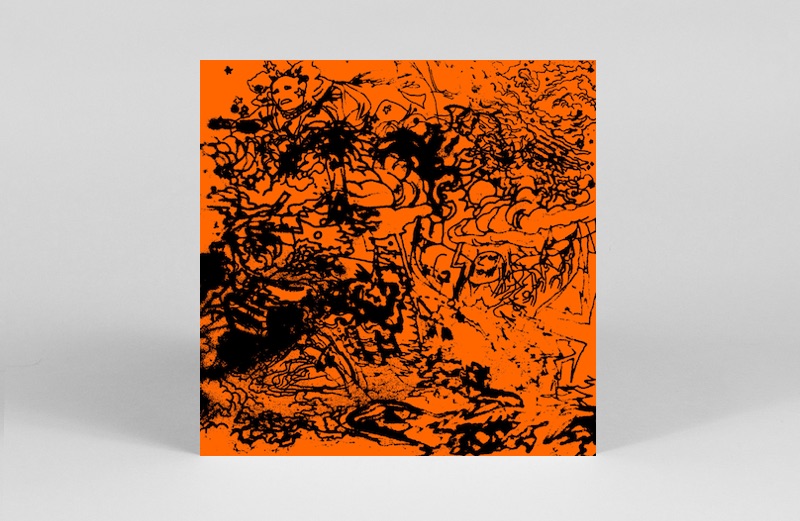 Jamael Dean
Black Space Tapes
(Stones Throw)
Treading the line between EP and LP, with five tracks and a remix, pianist and producer Jamael Dean drops his debut solo recording Black Space Tapes this week. Remarkably just 20 years old, and with work alongside Kamasi Washington, Thundercat, Miguel Atwood-Ferguson already under his belt, Dean's solo sound is inspired by the work of Alice Coltrane and Sun Ra in its negotiation between the spiritual and universal. Expansive and expressive, these are exciting first steps from an artist finding his own sound in the LA jazz tradition. – AS
---
LPs
---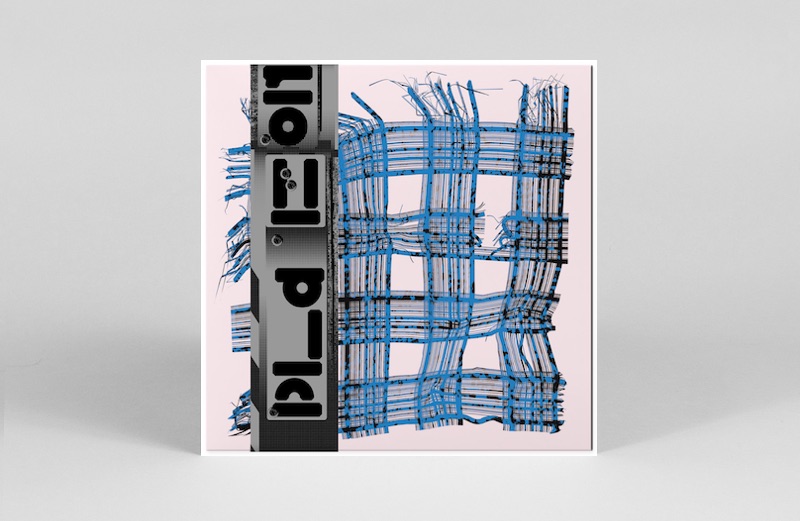 Ulla Straus / Oceanic
Plafond 4
(BAKK)
BAKK's Plafond is as good as any other contemporary ambient / esoteric series, and the fourth edition is just as hot as its predecessors. Philadelphia's Ulla Strauss follows up her cassette album on Quiet Time with a journey into wrong-speed Reich and misty minimalism on the A-side, while De School resident Oceanic explores fourth world hypnotism on the flip. As usual, this treat comes in a hand printed pink sleeve complete with a gorgeous black and silver Obi. – PR
---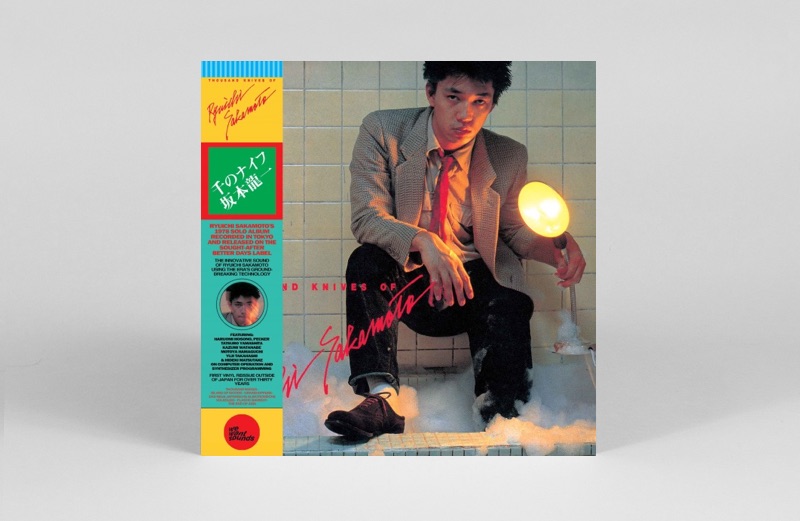 Ryuichi Sakamoto
Thousand Knives Of
(Wewantsounds)
Proselytizers of the avant-electro soundworld forged in late '70s and early '80s Japan will often point to the Better Days label as a place of vital exploration, and here a classic of the label's output – Ryuichi Sakamoto's 1978 debut – gets a first time reissue on vinyl outside of its homeland. Far from the completists-only affair that many a debut ends up being, this one was a key explosion of electronic music's vocabulary, and along with 1980's B-2 Unit, a high-water mark in Sakamoto's early discography. – JH
---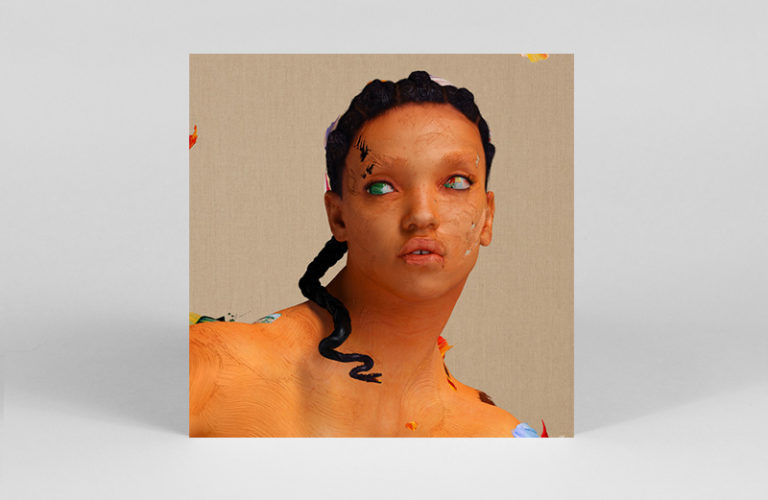 FKA Twigs
MAGDALENE
(Young Turks)
FKA Twigs describes her much-anticipated new album MAGDALENE as "a record is about every lover that I've ever had, and every lover that I'm going to have." Never one to shy away from the intimate in her music, there's something less introverted about this new effort, as Twigs casts her crystalline vocals into sculptural works of pop production. There is an uncanny balance between '80s synth melodrama – echoes of Kate Bush abound – and the future RnB and deconstructed electronics she has previously been associated with. Produced by Nicholas Jaar, MAGDALENE's falsetto chorales sit comfortably next to the more agitated electronics, where even Future's cameo on 'holy terrain' fits into Twigs' secular suite to love. – AS
---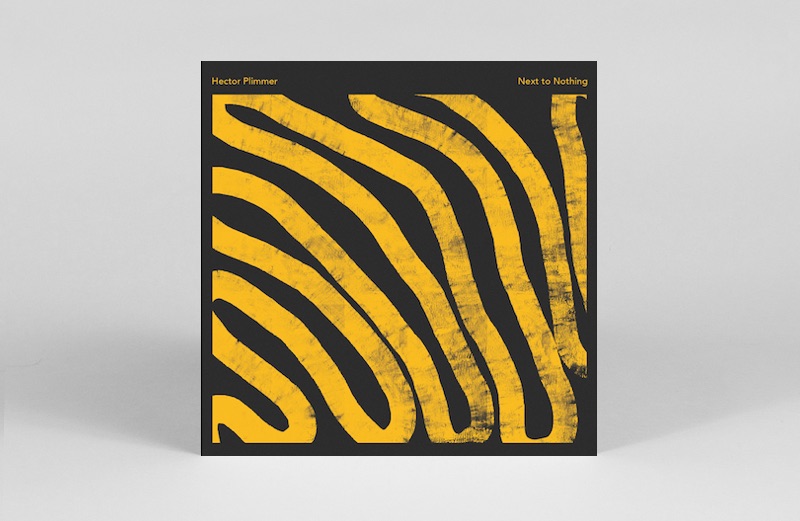 Hector Plimmer
Next To Nothing
(Albert's Favourites)
Producer and multi-instrumentalist Hector Plimmer follows his brilliant 2017 album Sunshine with an ambitious new release, bringing in collaborators from across the UK's soulful underground. Emma-Jean Thackray, Ego Ella May, and Andrew Ashong are among the guests on a record that expands on the beat-tape aesthetic of the previous release to create a nocturnal set of skittish breaks, soulful trip-hop and analogue house. Methodical and understated, Next To Nothing reveals more with every listen. – AS
---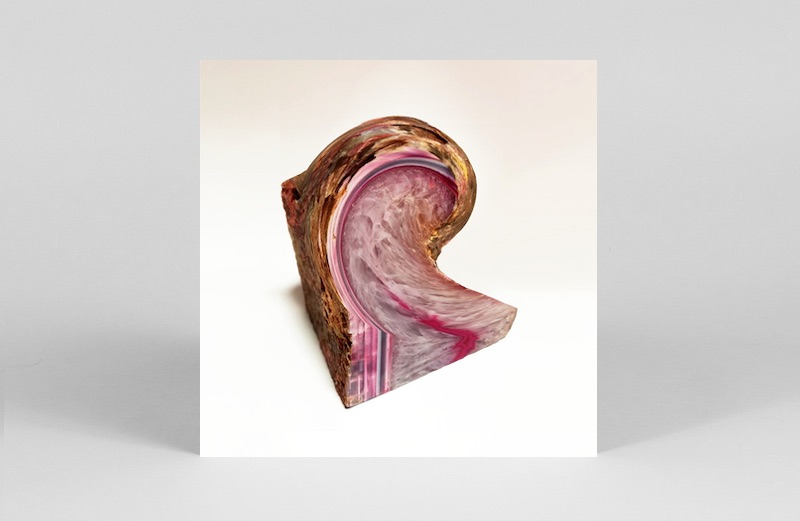 Rrose
Hymn To Moisture
(EAUX)
Despite having released several album-length projects since 2011, Hymn to Moisture is Rrose's first solo album of original material and arrives on their own Eaux label. With an attention to sonic detail that exists on both a micro and a macro level, Hymn to Moisture plays with "unstable tunings, shifting overtones, and integrated modulations" to distort the listeners perceptions of noise and signal. – AS