Published on
April 19, 2019
Category
Features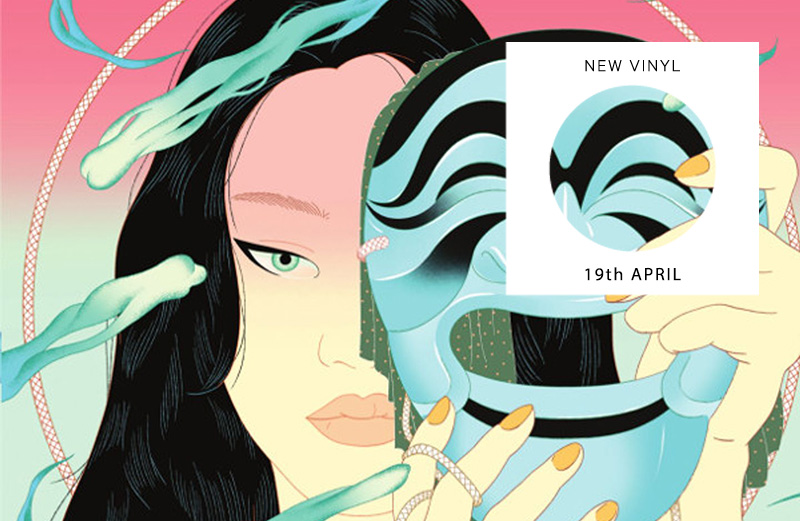 Demented machine funk, DIY post-punk and carnivalesque modulations.
This week's featured singles include a Southern fried roller from Davy Kehoe, sing-a-long summer house from Peggy Gou, and a curtain raising 7″ on Carla Dal Forno's new label Kallista Records.
In the albums section, there's a love letter to the demo version courtesy of Devendra Banhart, a nostalgic epic from Heather Woods Broderick, Leaftcutter John heralding the return of James Holden's Border Community and a reissue for Belgian jazz funk enigmas Placebo.
This week's rundown is by The Vinyl Factory Editors Anton Spice and Gabriela Helfet, alongside Patrick Ryder and James Hammond.
---

Singles
---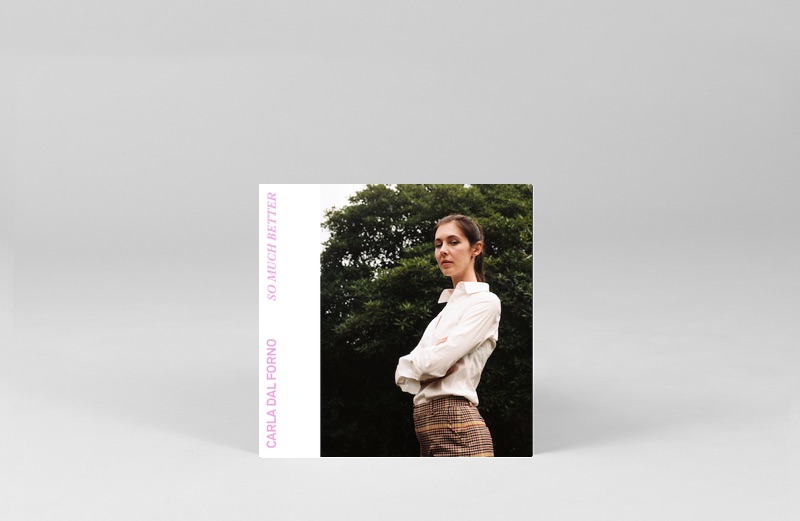 Carla Dal Forno
So Much Better
(Kallista)
After a steady stream of great releases on the Blackest Ever Black label, this 7" finds Carla Dal Forno staking out new ground with the inauguration of her own imprint – Kallista records. A step towards anecdotal songwriting, 'So Much Better' lands as one of her most direct tracks to date with cutting lyrics and forefront vocals, yet the B-side comes as a reminder that she's just as adept at slipping back into the fog. Read our interview with Dal Forno here. – JH
---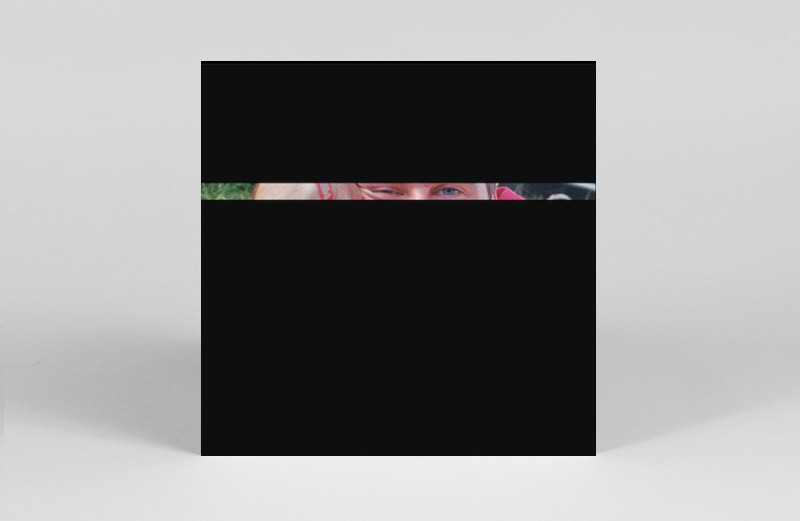 Davy Kehoe
'The Pilot'
(Wah Wah Wino)
The producer behind 2017's agile Short Passing Game, Kehoe returns to Wah Wah Wino with a dusty, railroad roller. Snatching inspiration from a recent trip to New Orleans for a distorted dance floor gumbo that's bound to have DJ Harvey sharpening his cutlery, expect down home harmonicas, slide bass and a lot of psychedelic woodblock. – AS
---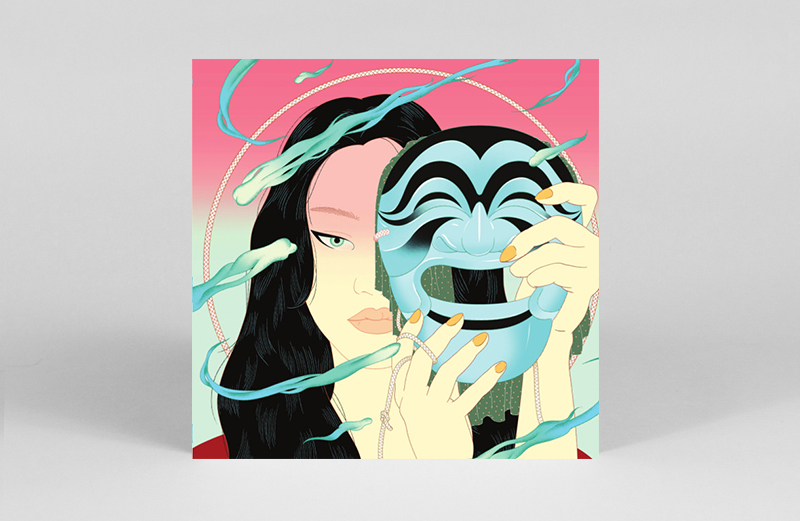 Peggy Gou
Moment EP
(Gudu)
Peggy Gou launches her new label Gudu with its first release, a two-tracker called Moment. Its A-side is serviceable, a kind of 'Itgehane 2.0', primed for sunshine outings. But it's the B-side 'Han Pan' that's got us all hot and bothered. There are certain house tracks that have no words, but you can sing along to (Todd Terje 'Inspector Norse', Fatima Yamaha's 'What's a Girl To Do'). When these are played out – in a club, at a festival, at your mate's house – everyone around starts singing along. Peggy has done this: she's made a great track with a singalongable instrumental. But what she's also done is sings along to it as well. It's a moment. – GH
---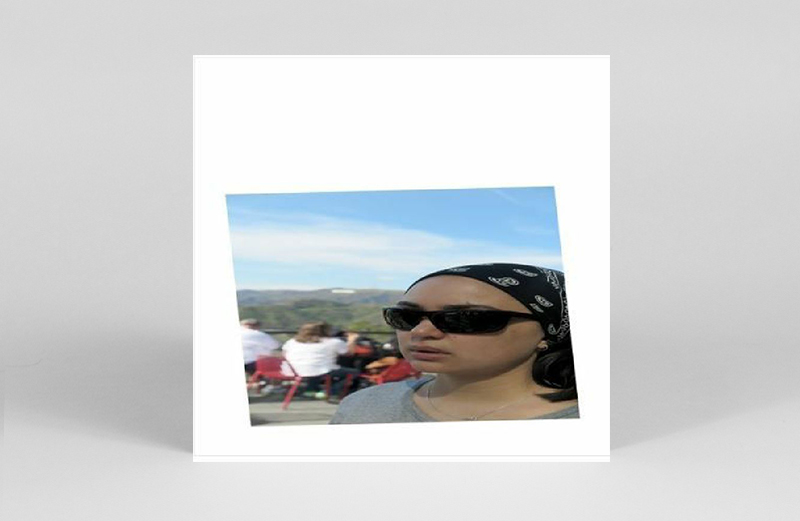 Alex
Samba
(The Trilogy Tapes)
You can always count on new TTT releases to bring something special (see their previous 12″ Garum – one of our favourite dance records in March for further reference). Alex's Samba is no exception. Proceed directly to its main event: a silky smooth house roller called 'Memo' that echoes Losoul in its ability to synchronise into your brainwaves before you even realise it. A subtle, slow burner that will simultaneously shake up all kinds of deep grooves inside you. – GH
---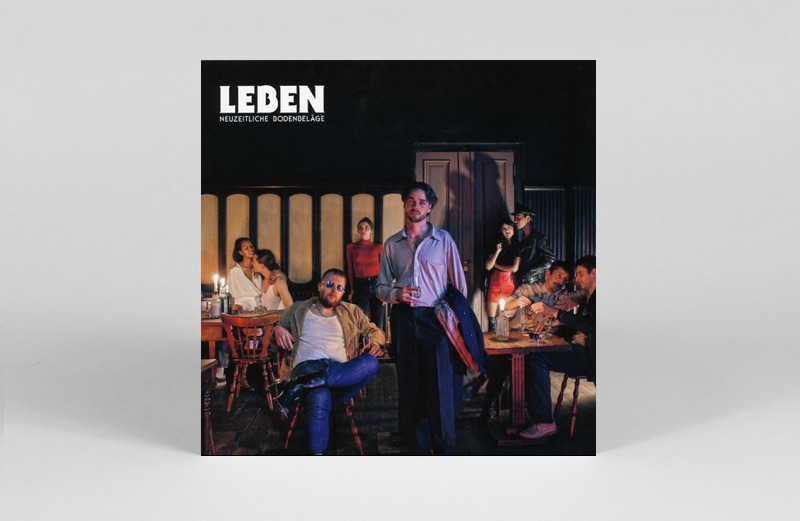 Neuzeitliche Bodenbeläge
Leben EP
(Themes For Great Cities)
After dropping a dope debut 7" last February, new school synth-funk pin ups Neuzeitliche Bodenbeläge return to TFGC with a 12″ journey from the night before to the morning after. Opener 'Am Scheitelpunkt' takes a slow tempo / high energy approach to buzzing NDW funk, while the jazzy 'Meine Nöte' is a slinky slow jam with just a hint of g funk. The louche ''Wovon Ich So Erschöpft Bin' is a slow and sparkling synth pop bomb, hitting a sweet spot between Roxy and Achim Reichel and carrying us cooly to the Yamaha fanfares and precision bass of 'Bettgeheimnis'. If that wasn't enough genre hopping to keep your ears popping, EP closer 'Du(b) und. Ich' pushes digidub into the psychedelic sphere while the outboard bubbles in the bongwater.
---
LPs
---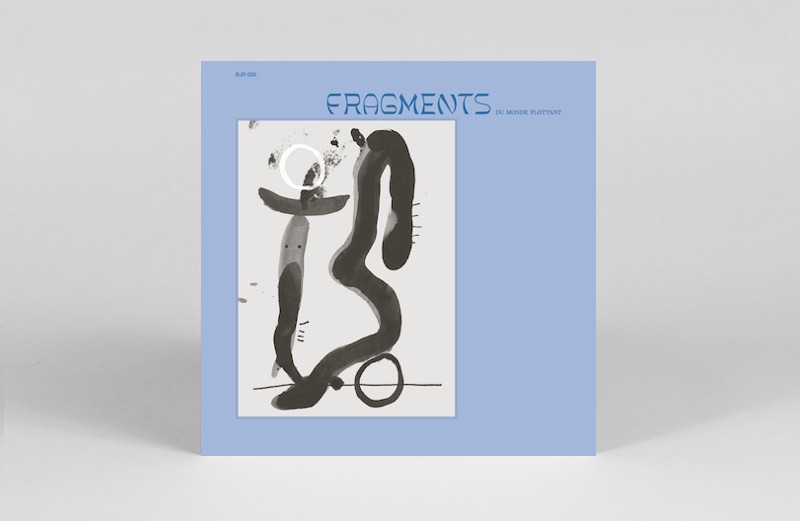 Various Artists
Fragments Du Monde Flottant
(Bongo Joe)
Having reached into the vaults of numerous friends, insisting that seemingly reticent or unfinished pieces were indeed ready for the light day, Devendra Banhart has assembled a remarkably breezy, unified and laid-back collection. A love letter of sorts to the unreleased demo version, this compilation runs with the idea that sometimes the polish is better left off, and finds the likes of long-time Banhart collaborator Vashti Bunyan mingling with Arthur Russell. – JH
---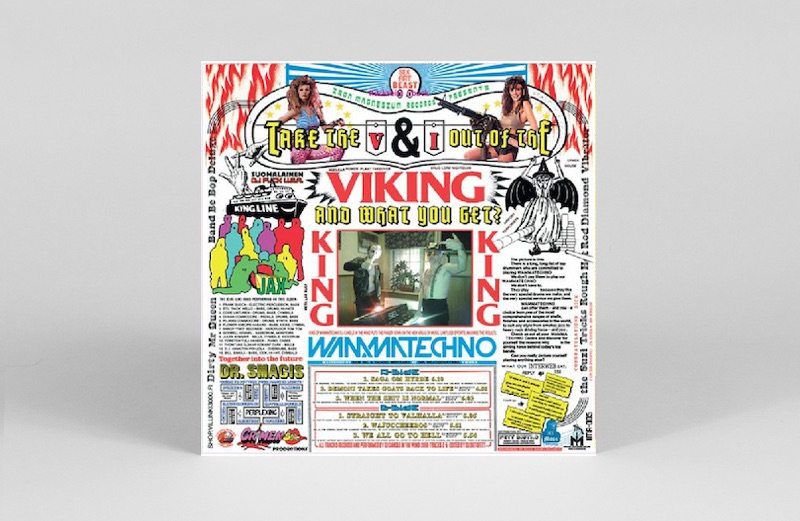 DJ Candle In The Wind
Take The V & I Out Of Viking And What You Get
(Iron-Magnesium Records)
Leading the pack in the album title stakes, Helsinki's DJ Candle In The Wind continues his fruitful relationship with Iron-Magnesium Records with a six track LP of Scandinavian acid house and demented machine funk. Featuring an all star cast of Northern European oddballs (Sotofett, Stiletti-Ana, Vilunki 3000 and Sam IRL), this set of psychedelic dance floor jam leads us down acid wormholes ('Saga Om Hyrde'), through the neon swamp ('Demoni Takes Goats Back To Life') and into the depths of the forest on the Sued-styled 'Wajuccheeros', ensuring that the more open minded jocks have a whole new toolbox of mind-mulching tackle. – PR
---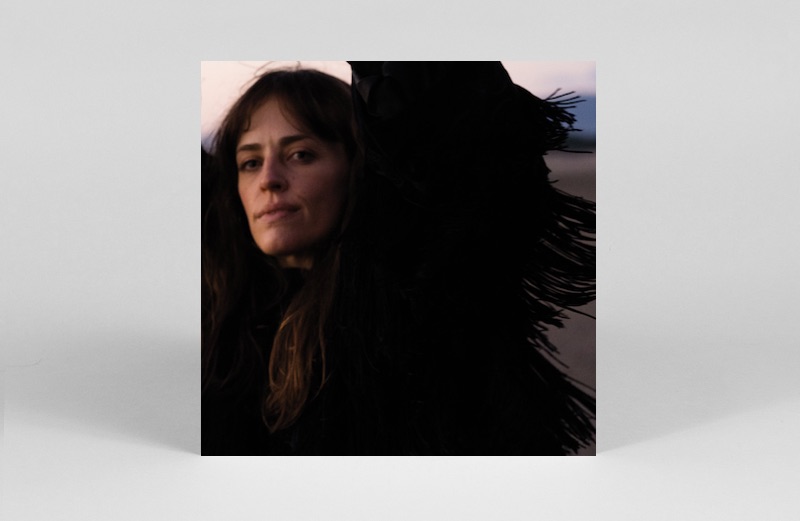 Heather Woods Broderick
Invitation
(Western Vinyl)
A consistent sense of place pervades Invitation, an album recorded in the surrounds of the Oregon coast that Broderick grew up exploring. Tapping into that complex relationship between melancholy, loss, growth and experience which comes with a life lived, Invitation is witness to Broderick's journey. Whether on 'White Tail', which rolls in from the Pacific seaboard, or the yawning, devotional 'Where I Lay', this is an album with an epic feel without being overblown. – AS
---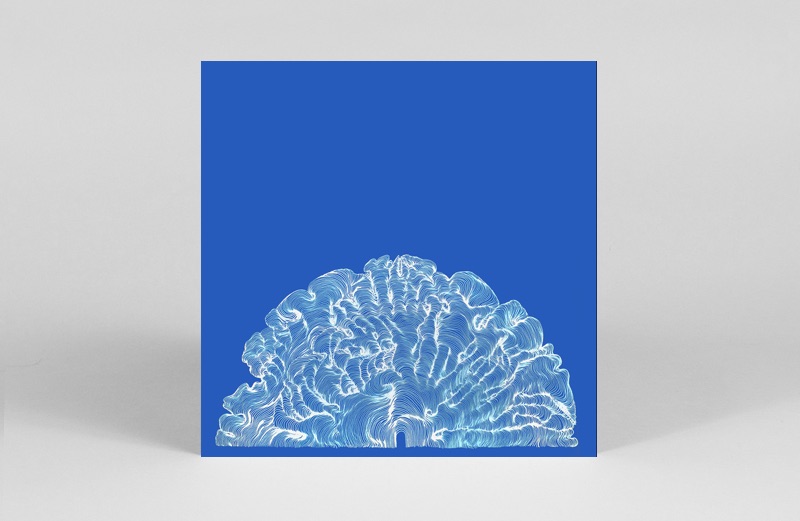 Leafcutter John
Yes! Come Parade With Us
(Border Community)
James Holden reboots his Border Community label with the release of Leafcutter John's seventh album , Yes! Come Parade With Us. A splendid, carnivalesque record, overgrown and intertwined with field recordings and modular arpeggios, there's improvisational freedom to much of the album that explodes in an organic cacophony on the title track. An album inspired by the wetlands and coastlines of motorik Norfolk, it's made using a home-made light interface and modular system called Max, which you can see in action on FACT's Against the Clock this week. – AS
---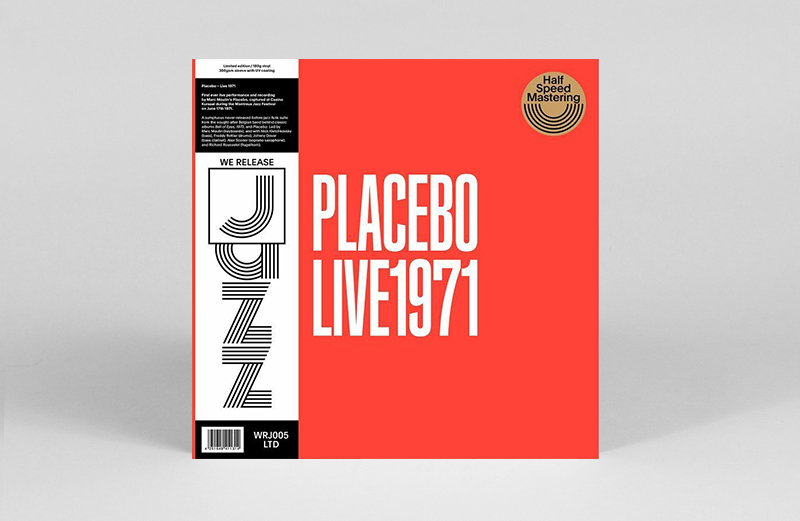 Placebo
Live 1971
(We Release Jazz)
We Release Jazz unearths Placebo's previously unreleased first ever live performance and recording from Casino Kursaal Montreux Jazz Festival in 1971. It features two-part piece 'Showbiz Suite' – a shorter version of which later appeared on the album Ball of Eyes. Glorious jazz funk meanderings that are perfect for wiling away your day to, or as the label describes them: "navigating between cozy cognac-by-the-fireplace funk and heartfelt grittiness, served with a pinch of Soft Machine vibes." – AS