Published on
September 18, 2015
Category
Features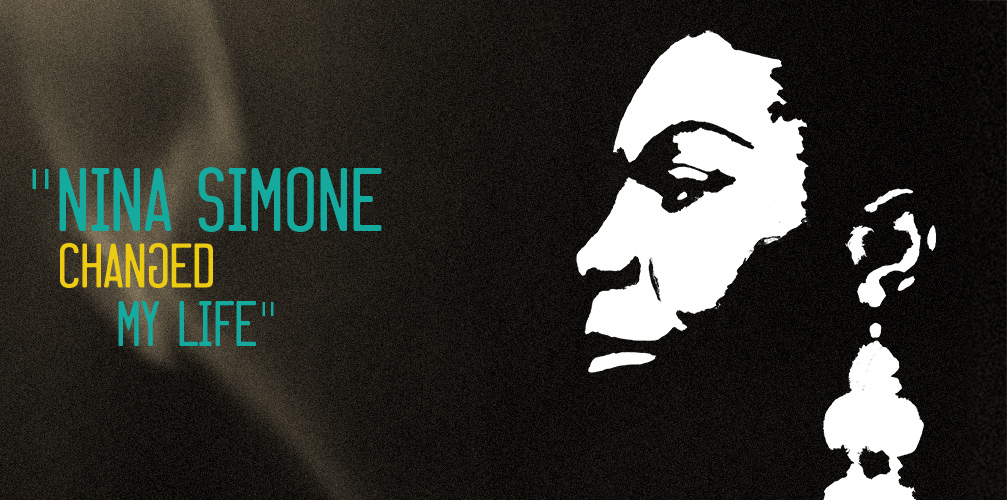 A troubled icon whose defiance and singular voice has influenced a generation, there has never been an artist quite like Nina Simone. Recording over 40 albums, from show tunes to Civil Rights anthems, her's was a message that was indistinguishable from the music.
And it's on that uncomfortable juncture between show tunes and Civil Rights that Simone's career hinged. In March 1964 she took to the stage at New York's Carnegie Hall in front of an audience of largely white, affluent jazz enthusiasts expecting an evening similar that of a recording made in the Hall the previous year. But rather than polite themes from show tunes and restive ballads, Simone's '64 performance bristled with a new energy.
The bombing of the 16th Street Baptist Church in Birmingham, Alabama by the KKK which had left four black girls dead was barely six months old, but it took Simone just an hour to pen 'Mississippi Goddam'. Beginning with the jaunt of a show tune, Simone quips with the audience: "The name of this tune is 'Mississippi Goddam'… And I mean every word of it". The audience laughs, all set for an irreverent romp. What they get instead is a woman transformed by the relentless horrors and humiliations of the African American experience. By the time she returns to the microphone to address the audience again, the mood had changed. "I bet you thought I was kiddin', didn't you?" she resumes. The silence in the auditorium is deafening.
The transformation that took place across the four and half minutes of 'Mississippi Goddam' maps that of Simone's 40-album strong discography. An entertainer turned activist, a fearless black woman who could stand in front of a paying audience and bellow "you're all going to die, and die like flies" with ferocious intent. The track was banned across several southern States, and radio promos were sent back cracked and broken. It was a battle that would define Simone's life and career.
As a child, Simone was ritually exposed to the inequalities of life in North Carolina. Born into a preacher's family, her exposure to gospel and the intense, often desperately lonely training as a classical pianist shaped the form of her music; it was her subsequent exclusion from music school because of the colour of her skin that shaped her politics.
Despite her visible strength as both an outspoken activist and incandescent performer, Simone struggled like few others. Abusive relationships, financial woe and a latterly diagnosed bipolar disorder haunted her private life, leading to self-imposed exile in Barbados, Liberia and finally Paris.
However, it is for her music that she will always be remembered. Modern standards like 'Feeling Good' and 'Sinner Man' are etched into the collective consciousness, tracks like 'See-Line Woman' remixed for the dance floor time and again,'I Loves You Porgy' and 'My Baby Just Cares For Me' among the tenderest ballads on tape, and cover versions of Bob Dylan and the Beatles superseding their originals.
With a new documentary out now, we asked ten artists to identify the Nina Simone tracks that have most influenced them. And it's with perhaps her most resonant cover version that we begin…
---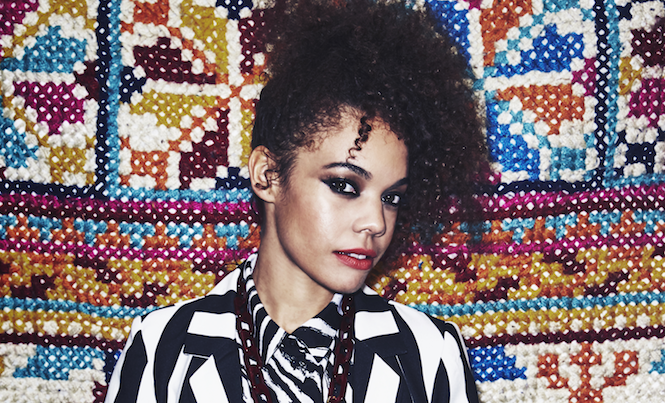 Andreya Triana
One of the Ninja Tune family and the voice behind classic Flying Lotus and Bonobo tracks, soulful London-based vocalist Andreya Triana has had Nina Simone in her blood from a young age. With her second album Giants out now, she explains her connection with Simone's heart-wrenching rendition of 'Strange Fruit'.
---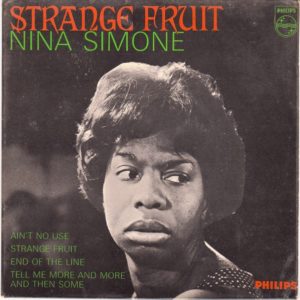 Nina Simone
'Strange Fruit' 7″ from Pastel Blues
(Philips, 1965)
Nina Simone has always been a soft and lingering presence my whole life. Her songs drifting through an open window or hummed by my mum while tapping her feet and doing the washing up. It's safe to say Nina was always there… but I never really knew who she was.
While studying for a degree in Music Technology I met a lot of jazz musicians who opened up a whole world of jazz and Nina Simone that were all exciting and unknown. During this era of musical exploration one song in particular stands boldly in front of all the other music I discovered at that time. That song is 'Strange Fruit'.
I can't quite remember when I heard it for the first time but I can remember the feeling – raw, powerful and angry. I'd never heard a song like it before and Nina's delivery really cuts to the core. Her interpretation of Abel Meeeropol's poem written in 1937 rips the words straight off the page and paints a dark and brooding picture. After discovering it I concluded 'Strange Fruit' is one of the most beautiful yet heartbreaking protest songs that I've ever heard.
I think the main thing I love about this song is its power. It reminds me of the power of music and the power it has to evoke change.
Over the years Nina's music has become a bigger and bigger presence in my life and 'Strange Fruit' will always be that one song marching ahead in defiance and leaving an important message for generations to come.
Illustration by Fraçois Leherissier. See more of his work here.
---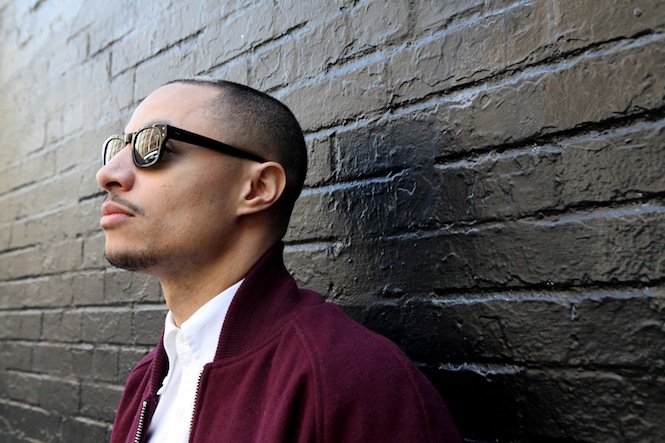 Jose James
Modern jazz vocalist Jose James may be signed to the iconic Blue Note imprint, but that hasn't stopped him branching out to work with the likes of Moodymann and Flying Lotus at the axis of jazz, house and hip hop. Here he celebrates Simone's snapshot of downtown NYC, Nina at the Village Gate.
---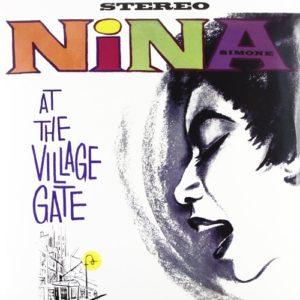 Nina Simone
Nina at the Village Gate
(Colpix Records, 1962)
Nina at The Village Gate. Time capsule, slice of life, 1960's New York in Greenwich Village. Jazz, folk, gospel and African music. You can smell the smoke on this album, feel the floor beneath your feet. Nina was an incredible live artist and this is definitely my favorite live album of hers. She blew me away with the sheer variety of moods and by her overwhelming command of space and atmosphere on a song like 'Brown Baby'. She is everything on this album: performer, seer, preacher, bandleader, concert pianist, artist. Her voice is amazing, textured, nuanced, powerful. 'If He Had Changed My Name', 'Zungo' 'Children Go Where I Send You'. A masterpiece.
Photo: Janette Beckman
---
LeFtO
Part of Gilles Peterson's Worldwide family, Belgian DJ LeFtO has dedicated himself to the fertile ground where hip hop meets jazz, funk and soul. For his pick LeFtO goes right back to 1959, and Simone's debut LP Little Girl Blue.
---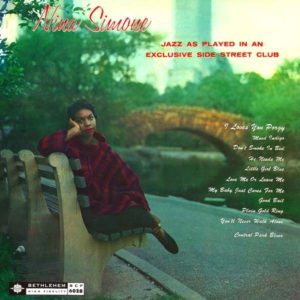 Nina Simone
'My Baby Just Cares For Me' from Little Girl Blue
(Bethlehem Records, 1958)
This song is the perfect example of a masterpiece left unknown until someone decided to pick it up for a commercial 30 years later. Nina Simone was an icon whose music expresses pain, liberation, passion and love; 'My Baby Just Cares For Me' is that kind of love song. It was recorded in 1958 but was originally written in the 1920s by Walter Donaldson for a musical and was covered by legends like Frank Sinatra and Nat King Cole. Nina was always there to fight for civil rights during the dark years of American history and used her music – sometimes gospel, blues or pop – to deliver a message to the masses.
---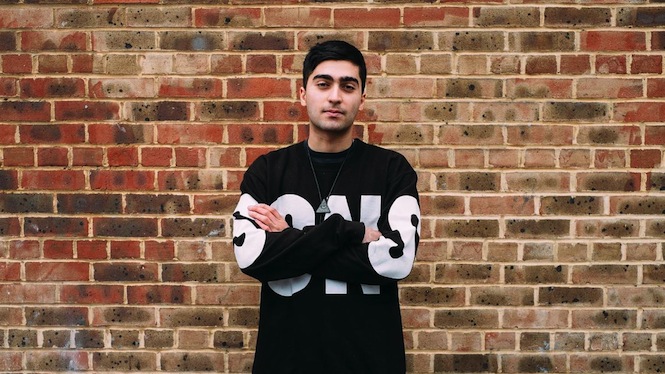 Kasra V
Born and raised in Tehran, Kasra V has been making his way on the London scene for a few years now. When he's not exercising himself as a producer making eclectic deep house with a Balearic itch, he furthering a record recollection and an eye for rarities that belies his age.
---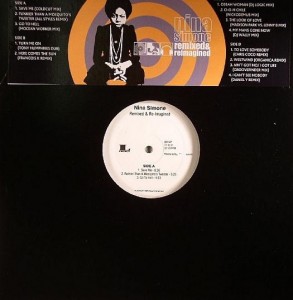 Nina Simone
'Here Comes The Sun (Francois K Remix)' from Remixed & Remimagined
(Legacy, 2006)
Remixing someone as great as Nina Simone is definitely not something you call call an easy job, or something that can be done by everyone, BUT we all know that Francois Kevorkian is one of the best around. Both the original track and this incredible remix by Francois Kevorkian have been long time favourites of mine, I personally think this one of the best records that one can play to finish a great party when the sun is rising, it reminds me of those hazy mornings. You can easily see that FK is not trying to force it or show off anything and he is just doing his own re-interpretation of Nina's heavenly voice, laid-back and natural.
---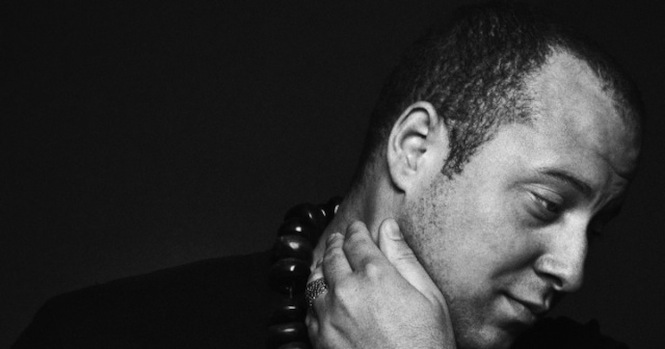 Boddhi Satvah
Born and raised in the Central African Republic, Boddhi Satva has pioneered a sound that has become known as Ancestral Soul, facing back to Africa to pick up rhythms and a spiritual feel that would have doubtless appealed to Nina Simone. With his new record Transition out now, he looks back at the Simone's defiant nature through one of her most dance-floor ready tracks 'See-Line Woman'.
---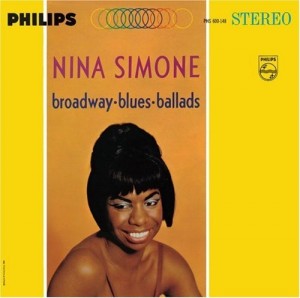 Nina Simone
'See-Line Woman' from Broadway – Blues – Ballads
(Philips, 1964)
One of my favourites from Nina Simone has to be 'See Line Woman'. Definitely a splendid song that I play at home and in my sets. A truly inspiring woman who wasn't scared to appear as she is. I actually saw a documentary on her life and wow, she went through so much and still remained one with herself despite her inner demons. She definitely left a splendid legacy of music. Love to see how even the new generation is embracing her music when played in clubs.
---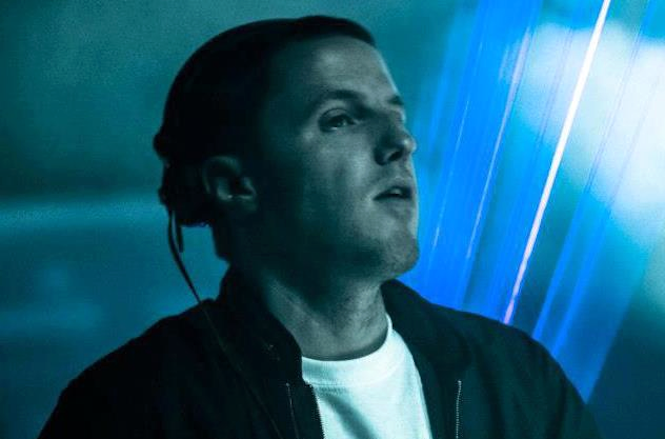 Linkwood
Nick Moore is known for serving up slices of lush, funk-indebted house under his Linkwood alias. Below he picks out Simone's achingly beautiful rendition of an opera classic.
---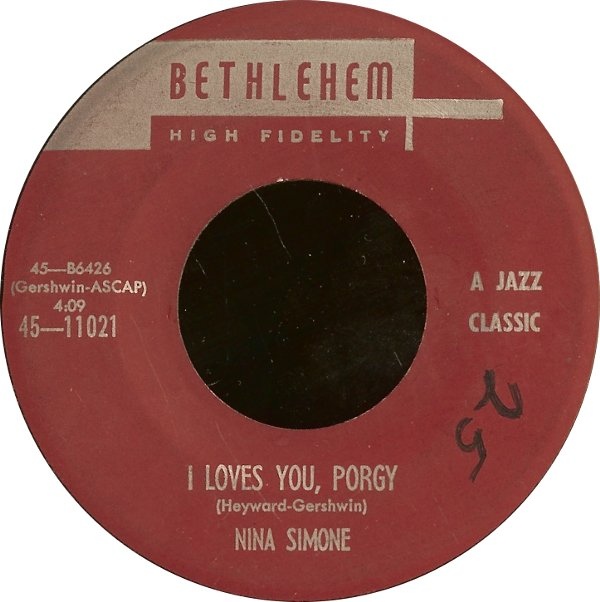 Nina Simone
'I Loves You, Porgy' from 7″
(Philips, 1959)
There are so many Nina Simone songs I love dearly, but I'll add my 2 cents with this amazing performance of 'I Loves You Porgy'.
Obviously it's a cover, but the playing, feel and emotion, for me is untouchable. Enjoy!
---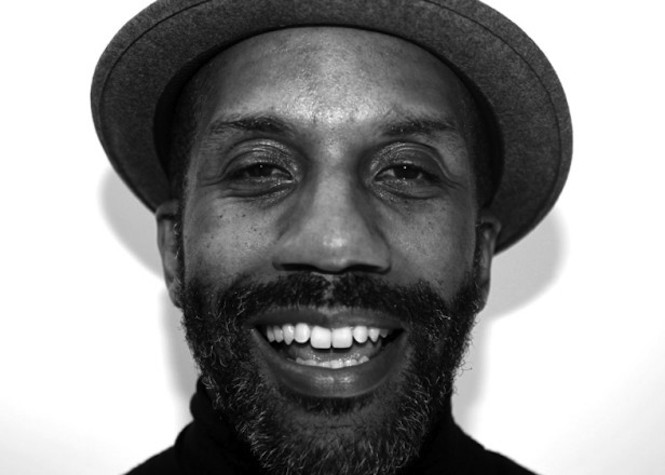 Dego
Crossing boundaries in soul, jazz, boogie, jungle, drum and bass, breakbeat, techno, hip hop, Brazilian and broken beat, Dego's contribution to underground music runs deep. He's always looked up to Simone for her great courage and honesty.
---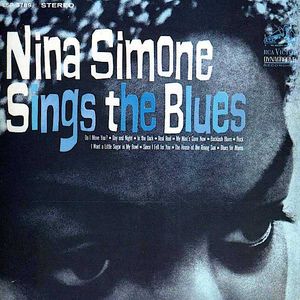 Nina Simone
'Backlash Blues' from Nina Simone Sings The Blues
(RCA, 1967)
She told it how it how it is. Her strength and ability to hold a mirror up to the world was outstanding.
---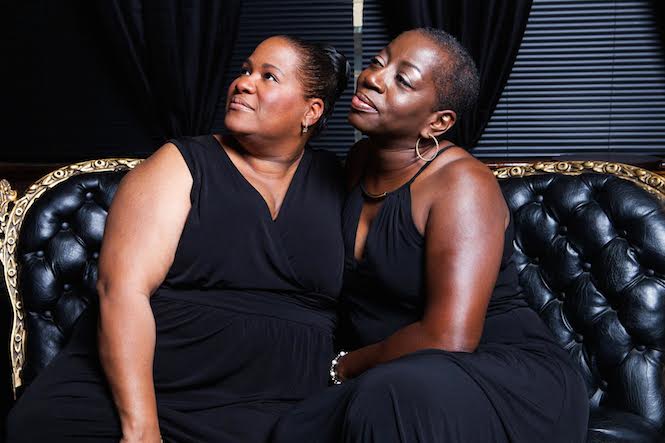 Photo: Kyle Dean Reiford
Saunn & Star
Longtime backing singers for Sharon Jones & the Dap-Kings, Saundra Williams and Starr Duncan Lowe broke out as their own act earlier this year. Nina Simone was, and remains, an important role model, as they both explain below.
---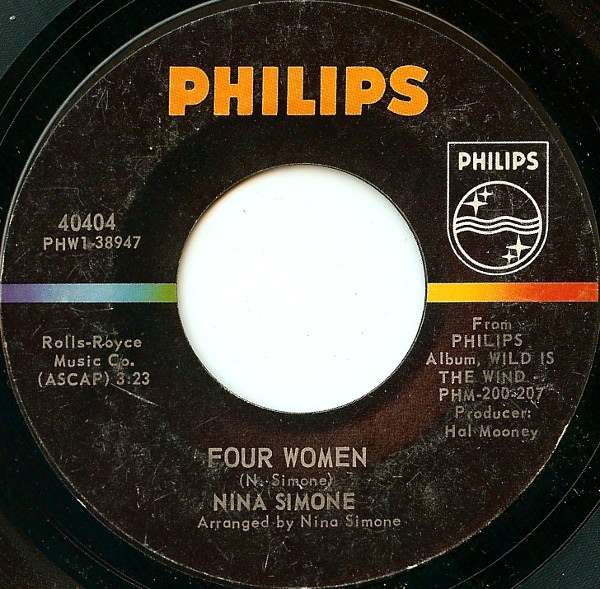 Nina Simone
'Four Women' from 7″
(Philips, 1966)
Saundra Williams: When I was a teenager, I discovered Nina Simone by listening to the radio which I'd sometimes put under my pillow, so I could listen to music as I fell asleep. At night, a few of the stations played smooth jazz and 'easy listening' songs. I enjoyed learning about new artists and songs even while I was half asleep. I was an awkward, insecure teenage girl and I read books and listened to music to learn more about this world I was in. James Brown blew me away with, 'Say It Loud, I'm Black and I'm Proud'.
One night, I'd fallen asleep listening to the radio but I could still kind of hear the music, you know? So, I heard this music and then, this voice and I stayed still and listened intently while my mind was trying to catch up with my ears. Then, I heard these lyrics that I will never forget. I caught the song- 'Four Women' (I learned later) somewhere in 'Sweet Thing's' verse. By then, I was wide awake and heard Peaches' verse. I just laid there listening because I felt like whomever this woman was, she was fearless, honest, gifted and had a voice and teachings that every little black girl like me and every other girl I knew, should hear because I felt like she felt and understood us 'and' our lives and she didn't even know we existed.
For 'Black History Week' that school year, I couldn't wait to introduce, Nina Simone to my class and probably my teachers too. Found out, the teachers already knew but most of my classmates didn't and that right there, was the power and beauty of Nina Simone, to me. She was a woman, who through her art and carriage said, 'You better stand up, stop that sniveling and love yourself best you can and while you're at it, love others, too. Get to know love but don't beg for it.'
She helped me realize, that I too, had a voice and maybe one day, I'd get over my insecurities and shyness and open my mouth, put pencil to the paper to share it.
Thank you, Nina.
---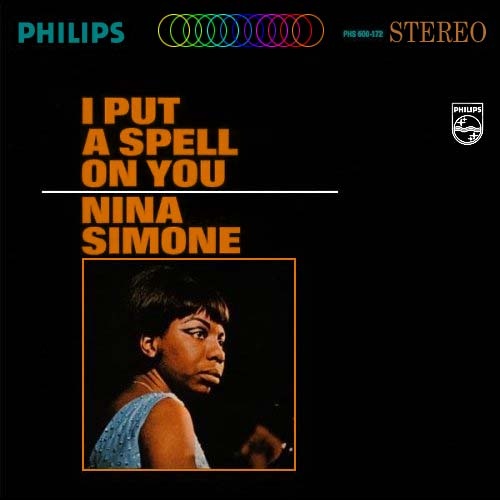 Nina Simone
"Feeling Good" from I Put A Spell On You
(Philips, 1965)
Starr Duncan-Lowe: Nina Simone's sultry version is an awakening to the soul. Her description of a new dawn and a new day- 'I'm feeling good' say that life is beautiful, no matter what. When you listen to Nina's voice, there's a conversation in the song. You can become so mesmerized with her truth on the change of the times and how much it reveals still today. Nina Simone is timeless translated into melody and rhyme. I haven't been able to see the movie yet, with being on the road all summer, but I'm looking forward to being able too.
---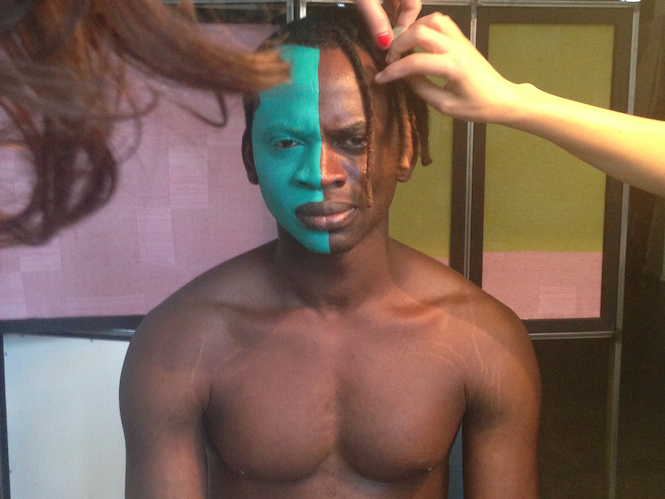 Wayne Snow
Nigerian born singer-songwriter Wayne Snow has charmed ears with his rugged soul and infectious falsetto vocals. As is clear from his music, Nina Simone has been a life-long influence.
---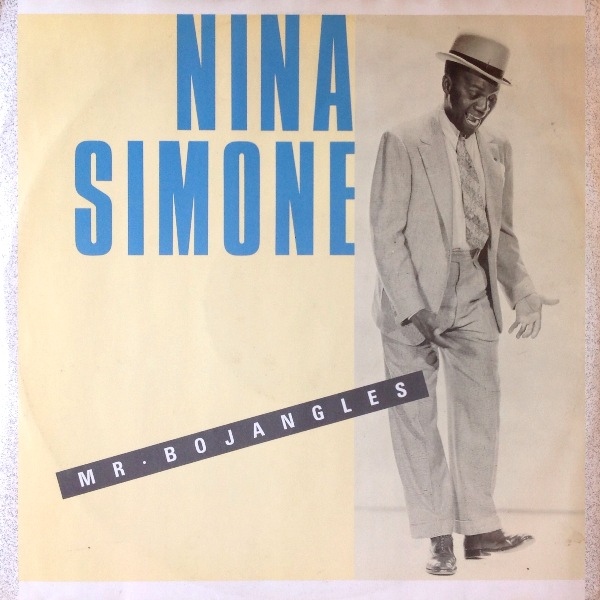 Nina Simone
'Mr. Bojangles' from Mr. Bojangles
(RCA, 1988)
I love Nina Simone's Cover of 'Mr Bojangles'. I first heard it on the radio when I was a teen. I didn't know much about her back then but this song opened the way. Her effortless and emotionally charged rendition is amazing. She makes everything sound so simple but yet… she is timeless.
---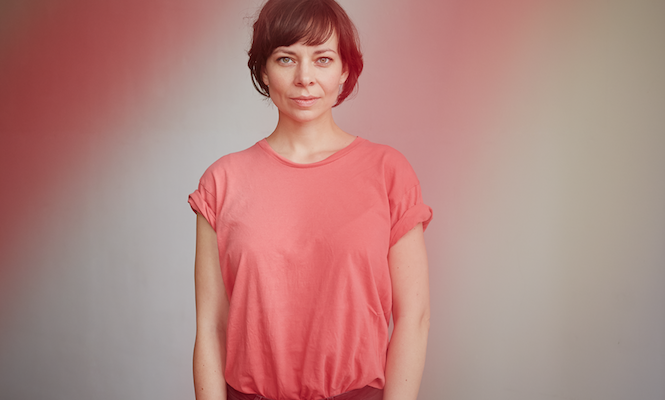 Josa Peit
Like Simone, Josa Peit's lucent voice has the power to spiritualise – just listen to her new EP. Not content with choosing one track, she's plumped for an entire album of folksy Nina Simone cuts.
---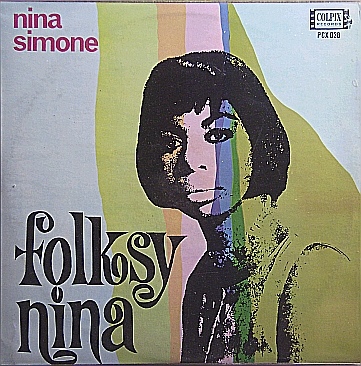 Nina Simone
Folksy Nina
(Philips, 1964)
It's great – folky in the weirdest, enticing way. I love the diverse spectrum of tracks, the beauty, purpose and simplicity. Her strength and subtlety. I love the version of 'When I Was A Young Girl'; listen to 'Eretz Zavat Chalav U'dvash', the children songs. Something I generally enjoy about Nina Simone's records is listening to her introducing tunes. But this album in particular is a favourite!
---