Published on
November 5, 2015
Category
Features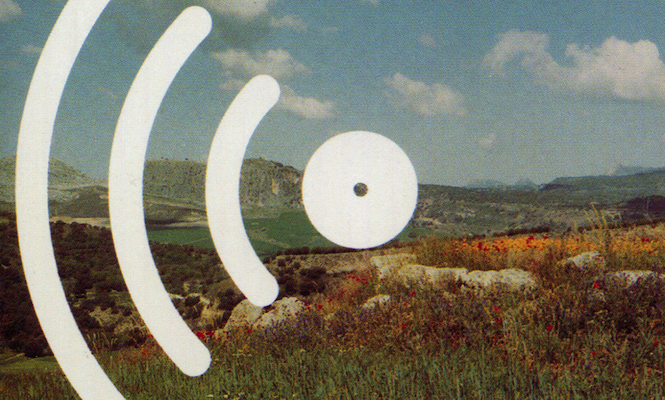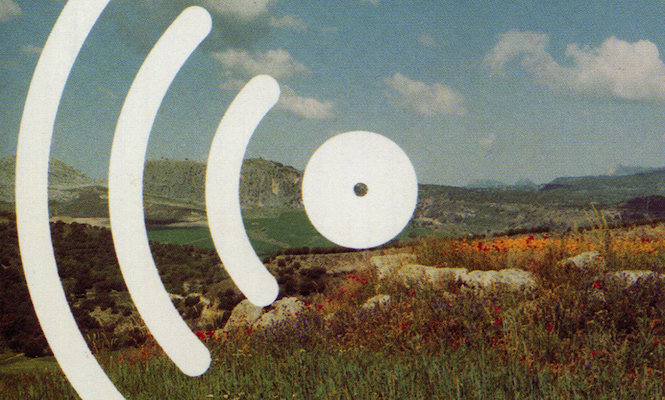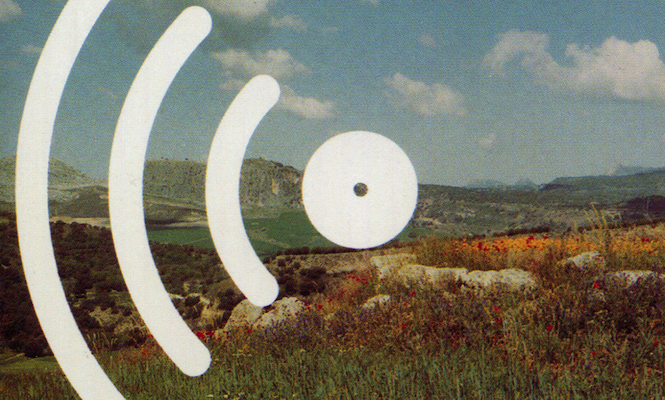 An immersive exploration of a shape-shifting genre through 12 records and an exclusive mix.
Perhaps there's a reason few have tried to tell the complete story of post-rock. An amorphous, evolving form that defined itself in the negative space beyond rock music's conventional song structures, post-rock is still very much an open book, a genre that was brought into existence without ever being born.
However after twenty five years of subtle deviations and atmospheric shifts in style, writer Jack Chuter has called a stock take. His book Storm Static Sleep: A Pathway Through Post-Rock has been hailed as the first to interrogate the genre in depth, unpicking its origins and drawing a thread between milestone recordings that stand as totemic structures to the genre's devotional followers.
To accompany the publication, we asked Jack to select twelve such totems, twelve pillars of post-rock that tell the story of a genre that has grown from the bedrooms of Louisville into a worldwide phenomenon without ever fully emerging from the shadows.
A schooling for the uninitiated and a personal account for those who know their way around, scroll down to begin and hit play on Jack's brilliant hour-long mix to add another layer of context to this list.
---
Words: Jack Chuter
---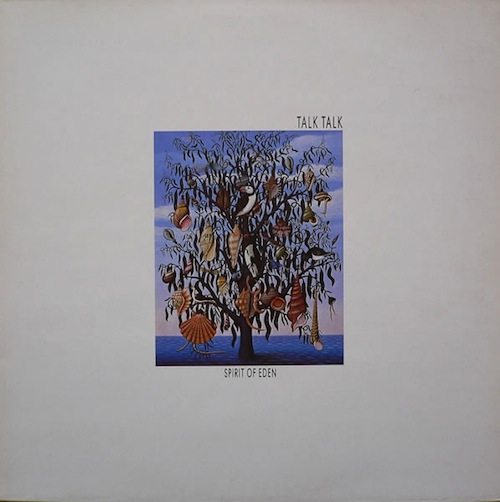 Talk Talk
Spirit Of Eden
(Parlophone, 1988)
Technically (well – as much as technicalities can apply to the semantic mire of post-rock) this record probably doesn't belong in this list. After all, Talk Talk grew out of the New Romantic movement. Glossy keyboards, reverberant vocal lament, melodramatic melancholy. After their debut album, 1982's The Party's Over, the London group spent the rest of their career dismantling their own sound. Some of the synthesisers were replaced by acoustic instrumentation (guitars, woodwind, harmonica etc), while others simply had pockets of silence left in their wake. By the release of Spirit Of Eden, silence had become a creative tool all of its own; a place where one melody dissipated into reverb and another curdled nervously into life, giving pronounced dynamic shape to the album's sparing moments of climax (most notably, the raucous eruption during 'Desire'). While this might not be a post-rock record, Talk Talk's treatment of the New Romantic template (unscrewing fixed melodies into fluid improvisations, prising apart sounds to create margins of silence) would be transposed onto the framework of rock in the years to come.
---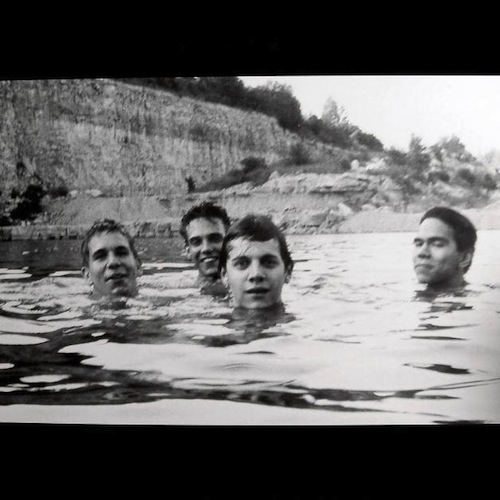 Slint
Spiderland
(Touch And Go, 1991)
One of my main objectives in writing Storm Static Sleep was to find out whether Spiderland was really the first of its kind. I couldn't find any evidence to the contrary. So much has already been written about how the album took the loud/quiet alternation to a new extreme. It's why the empty verses of 'Washer' sounded so incredibly frail, and why the track's climax, by the power of contrast, hit home with such vigour. What hasn't been documented so thoroughly is the strange melodic lexicon that ran through Spiderland. I don't just mean the crooked dissonance of 'Nosferatu Man' – which was pretty filthy at points – but more the strange chicane of that 6/8 riff during 'The Breadcrumb Trail', or the nervous harmonic rumblings of the otherwise withholding figure of 'Don, Aman'. By the turn of the millennium, post-rock's emotional themes had become sweeping and unambiguous. What happened to those sudden writhes from major to crooked minor, or the flickers of dissonant distress upon otherwise contented scenes?
---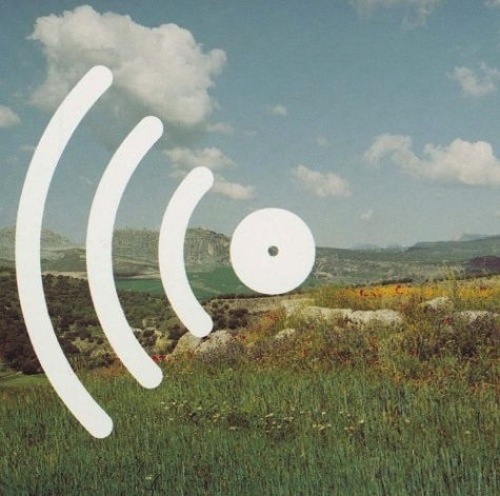 Disco Inferno
D.I. Go Pop
(Rough Trade, 1994)
Frankly, the true impact of London's Disco Inferno is yet to be fully felt. There's no longer anything new about threading samples and found sounds into a musical framework, but the results have never been as beautifully chaotic as this. A hail of camera shutters offset the rhythmic pulse on the otherwise placid 'Starbound', while running water drenched the galloping post-punk refrain of 'In Sharky Waters'. D.I. Go Pop was a protest against those utopian, vacuum-sealed bubbles of radio pop, in which only real instruments and complimentary harmonies were permitted to thrive. This is the sound of music fighting against the flux of the real world, resounding within the churn of noise pollution and the clatter of bad luck. If there's any justice, it's only a matter of time before D.I. Go Pop acquires the widespread recognition it deserves.
---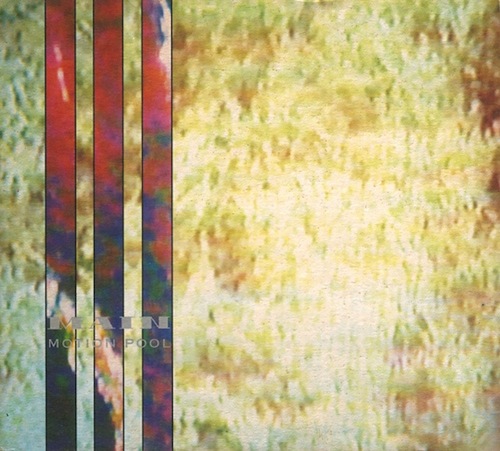 Main
Motion Pool
(Beggars Banquet, 1994)
When Motion Pool was released, Robert Hampson approached his record label, Beggars Banquet, to inform them that he was leaving rock music behind. Hampson had formerly been one of the biggest items on the label roster, as guitarist and vocalist of the psychedelic whirlwind known as Loop. Yet as Loop became Main, the songs started to melt away. Guitars were reduced to vats of ambience, while grooves became mantric blocks of bass guitar and processed percussion. Where Loop existed on stage and in the rehearsal room – with white noise guitars and reverb-drenched vocals showering out of amplifiers – Main was the music of the studio. Motion Pool generated space rather than dwelled within it, swapping instant catharsis for a meticulous compositional process. As I explain during Storm Static Sleep, it was albums like Motion Pool that turned the studio into a house of sculptural craft, where sounds could be chiselled to form precise contours of frequency and timbre.
---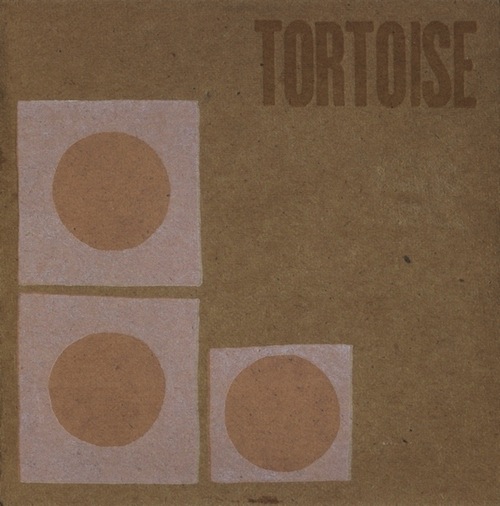 Tortoise
Tortoise
(Thrill Jockey, 1994)
When I asked bassist Bundy K. Brown about the sense of democracy within the sound of Tortoise, his explanation was disarmingly simple. "We were bass players and drummers". There was no guitar or vocal melody to which the members had to be subservient. Tortoise's debut was the sound of co-dependence and mutual accommodation. The players were listening to each other, making room for each other – melodies arose out of harmonic committee, with the focal point dispersed amongst five musicians all equally worth of listener attention. As the performers swerved between compositions of slippery tonality and rhythmic fluidity, the gaping hole in the upper frequencies was filled with clouds of noise, organs, spoken samples… anything aside from the cliché choices of guitar and singing voice. Few cared about Tortoise when this debut album came out in 1994, and it was only when the media piled praise upon its follow-up, 1996's Millions Now Living Will Never Die, that listeners finally went back to retrieve the gem that initially passed them by.
---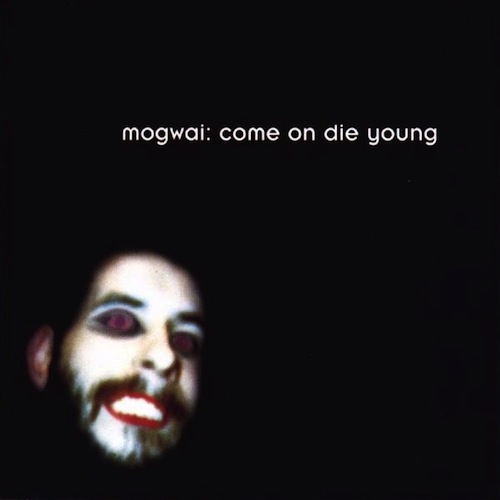 Mogwai
Come On Die Young
(Chemikal Underground, 1999)
I was torn between picking either Young Team or CODY for this list. While the former took the sound of Slint and smashed it into the shoegaze of My Bloody Valentine (no doubt inspiring Mono and Explosions In The Sky to do the same a few years later), the latter remains an absolute masterwork of implication and restraint. Many of the initial reviews for CODY were tepid. Magazines lamented the absence of loudness that raged through the tracks on Young Team. In fact, this was the album's very strength. It bubbled with potential energy, using volatile reputation of its predecessor to forever tease the possibility of violence. And while the aggression started to boil during the blizzard of 'Ex-Cowboy' and the power chords of 'Christmas Steps', Mogwai effectively managed to ride out a whole 67 minutes without giving way to crescendo. Young Team surrendered itself to moments of rock. CODY was a band that had learned to stand strong.
---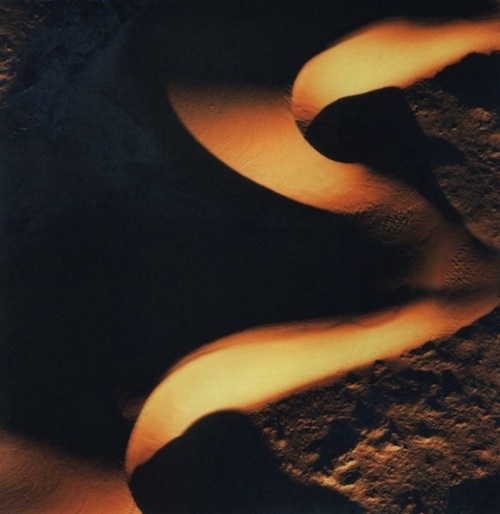 Rachel's
Selenography
(Quarterstick, 1999)
Long before Sigur Ros and Godspeed You! Black Emperor were weaving chamber music into the framework of rock, Rachel's had already struck a beautiful midpoint between the elegance of modern classical and the scalable intimacy of guitar and drums. Selenography tilted from dextrous melodic movements – built upon some of the most eerie and ethereal chords I've ever heard – to strange manipulations of drone and reverb, forever shrinking and expanding the dimensions of listener headspace. Recording technology was just starting to become portable and affordable in the mid-'90s, and where there must have been the temptation to drown music in newfound studio magic, Rachel's were wise to be delicate in their incorporation of new technology. Cello and piano encircled the shimmer of sampled metals, while modern classical lullabies thickened out of currents of orchestral drone – the rearrangement of headspace was surprising and sometimes dizzying, but never brashly so.
---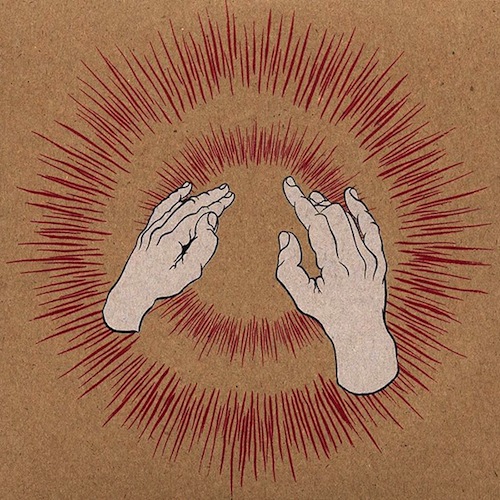 Godspeed You! Black Emperor
Lift Your Skinny Fists Like Antennas To Heaven
(Constellation, 2000)
Simon Reynolds once wrote in Artbyte that Godspeed enact "the optimism of the will versus the pessimism of the intellect", and Lift Your Skinny Fists was probably the most vivid manifestation of this. There were sudden rushes of collective triumph, with trumpets and guitars radiating as beacons of activism and affirmative belief (such as in the album's joyous opening five minutes). In counterbalance, there were horrible storms of drone and distortion, galloping like a Morricone soundtrack gone wrong, channelling the notion that worldly evil is insatiable and omnipresent. Whether conveying elation or disaster, Lift Your Skinny Fists was testament to the power of an authentic collective that surrenders personal concerns for the sake of a great sonic good (or evil).
---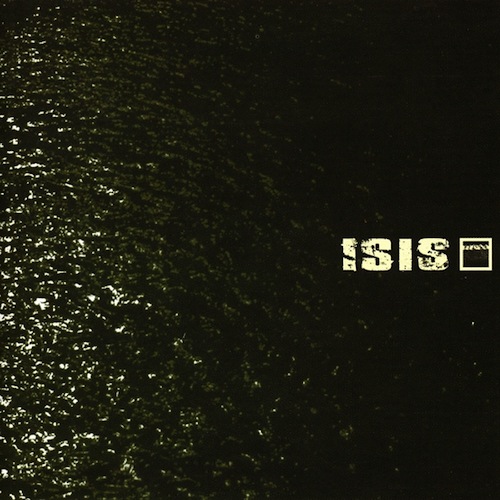 Isis
Oceanic
(Ipecac, 2002)
It was upon the release of Oceanic in 2002 that post-metal really exploded. Appropriate for its title, the record seemed to harness the power of the tides. Thick currents of power chord emerged from desolate placidity, carrying Isis toward the album's bleak conceptual conclusion (in which, through lyrical narrative, a lover ends his life through suicidal drowning, having discovered his partner's involvement in a long-term incestuous relationship). For all of the sonic distinctions between post-rock and post-metal (the harder edges, the aggressive vocal screams, the bleaker atmospheres), the most profound difference was the manner of crescendo. Where post-rock aimed its trajectory upward toward miraculous truth, post-metal drove itself into the dirt of dystopian, miserable revelation.
---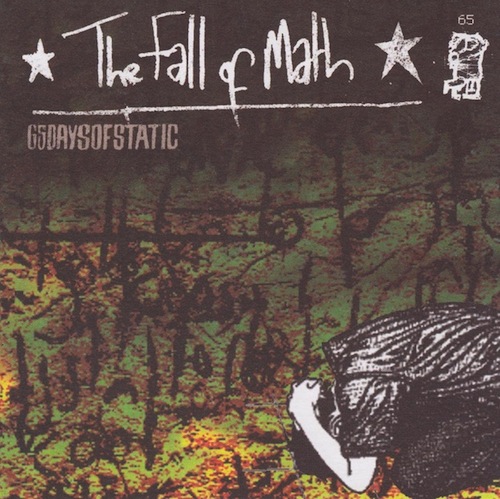 65daysofstatic
The Fall Of Math
(Monotreme, 2004)
Everything about The Fall Of Math pointed to the fact that it was recorded in four days. Drums flitted between syncopated fills and frantically dodged the debris of electronic glitches, while guitars battled to contain their outbursts of confusion and rage (succeeding only occasionally). Everything was a manic rush. 65dos declined my request for an interview as part of Storm Static Sleep, citing the fact they feel no affiliation to post-rock. The fact is that The Fall Of Math was among the first records to swirl the cinema of instrumental rock into the notions of indecision and chaos, rounding up the influences of breakbeat music, the frenetic electronics of Aphex Twin and the cathartic energy of post-hardcore. It's an ode to confusion and information overload, flailing every limb in defence against a world that often seems out to harm and deliberately deceive.
---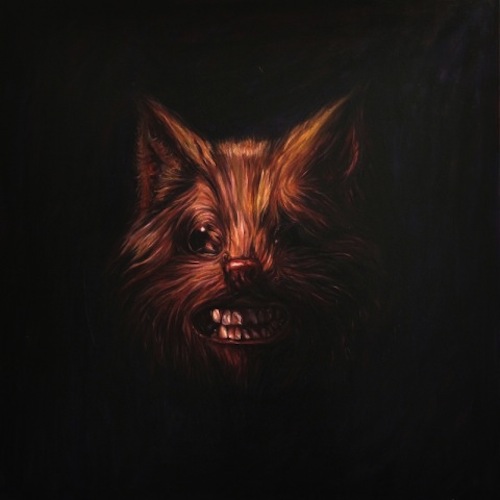 Swans
The Seer
(Young God, 2012)
We will acknowledge the impact of The Seer years down the line. The album erected its own understanding of time and space and stranded the listener within it. While most double albums feel like mountainous accomplishments, Swans sounded utterly at home within 20-minute track durations and tectonically gradual accumulations of momentum. There were no melodies, but gestures – gigantic heaves of guitar chord and cymbal wash, surging over the listener's body like tidal events, pooling the energy of six people into a singular amassment of pressure, muscle and communal thought. All other music felt fleeting and miniscule in the immediate aftermath of The Seer, thus forging a new understanding of "post-rock": a transcendence of rock's adherence to earthly time and comprehensible scale.
---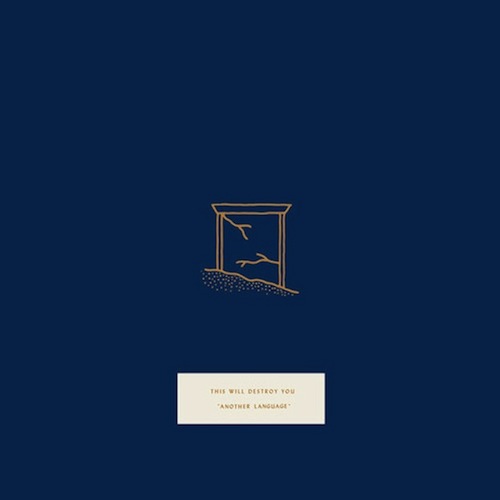 This Will Destroy You
Another Language
(Suicide Squeeze, 2014)
Post-rock has curled back in on itself. On their self-titled record back in 2008, TWDY adhered to that cinematic, reverb-drenched post-rock that had come to dominate the term's semantics: panoramic melancholy, fountains of tremolo guitar. Another Language dragged this music through the manipulative machine of the studio, in a modern equivalent to the deconstruction of Talk Talk via Spirit Of Eden. The record was a patchwork of drums collapsed into ceaseless delays and guitars fed through disintegrating tape, producing shapes of beautiful, glimmering coherence from time-space disarray. The first time that Another Language truly made sense to me, I was sat on the train home after a 12-hour nightshift. Reality dislodged from its socket; faint memory and FX-driven hallucination collided in the air in front of me, as the climax of 'New Topia' erupted in streams of keyboard and cymbals on rapid fire.
---
Storm Static Sleep: A Pathway Through Post-Rock is published on 30th November. Click here to pre-order your copy.