Published on
March 26, 2019
Category
Features
From desert drum machines to Taureg blues ballads, Bamako hip-hop to field recorded minimalism, Sahel Sounds is exposing a different side of southern Saharan music to the world. As the label enters its 10th year, guerrilla musicologist Christopher Kirkley talks to Chris May about his philosophy behind the label, and selects six Sahel Sounds releases to explore further.
Christopher Kirkley came across music from the Sahel while he was living in New York in 2008. His roommate was a subway busker, and one day somebody dropped a Malian guitar CD into his instrument case. When he got home, he passed the disc on to Kirkley.
"He thought I should have it because I was a guitar player," says Kirkley. "So I put it on. It was by Afel Bocoum, who was an apprentice of Ali Farka Toure. I was captivated. I wanted to play in the same style, but I couldn't for the life of me figure out how. It got almost obsessive. I looked on the internet for help and I kept hitting dead ends. I had a little money saved up, and I was ready to call it [a day] on New York, so I bought a plane ticket and headed over to West Africa to try and find out what the music was about."
Kirkley ended up spending a year in Mauritania, followed by the best part of another year in Mali and Niger. He has visited the region practically every year since.
What first attracted Kirkley to southern Saharan music was what he describes as "a certain heaviness." It still fascinates him. "The word 'hypnotic' is thrown around a lot, but it is appropriate in this case," says Kirkley. "There's a sort of repetitive, call and response structure that is based on traditional Saharan music – traditional music from almost anywhere really. But how they are modernising that music in the Sahel and adapting it to the guitar is singular and magical. There's this blues-like affinity too, and coming from an American guitar-music standpoint that really resonates with me."
The debate about the direction in which the influence flows remains inconclusive. In 1970, the British blues aficionado Paul Oliver, in his book Savannah Syncopators: African Retentions In The Blues, argued that all the essential characteristics of American blues music were imported, more or less in their finished state, from the Sahel. More recently, on the other hand, it has emerged that, during his formative years, Toure spent a lot of time listening to Delta blues guitarists such as Charley Patton and Blind Lemon Jefferson.
Kirkley believes the answer is not so cut and dried. "I think it's a bit of both," he says. "Music has always moved back and forth between places. Even when you're looking at the specifics of geographic areas within Mali, music is hopping from the Tuareg to the city and back again, changing as it goes. The idea that it has to be one singular story is the wrong way of looking at it."
Kirkley's reading of history is based, perhaps, on the fact that he is not a college-trained musicologist. He studied engineering, and describes himself as a guerrilla ethnomusicologist.
"I originally went to West Africa just to record music," he says. "The idea was to take a portable tape-recorder, travel to a part of the world that I didn't know anything about and see what I could capture. At the time, I was playing American folk music and had gotten into a lot of [traditional American music] archives, like the Library of Congress archives. It was source material for me, an inspiration, and so I became personally aware how important it was that it had been documented. I didn't have an ethnomusicology background, but I had the benefit of modern technology. So I thought, I'm just going to go ahead and document Sahel music in the same way."
Kirkley's reasons for starting Sahel Sounds were similarly organic. "It evolved out of a blog I started during my first visit, which was about relationships with people and music," he says. "It has been a chance for me to get to know people from another part of the world and also a way of de-exoticising the Sahara. I'm interested in using music as a tool to communicate with. A large part of my work with the label is to open up the conversation between disparate parts of the world."
Asked whether the recent troubles with terrorist groups in northern Mali interrupted this conversation, Kirkley says that "they did succeed in shutting down the Festival in the Desert. They also destroyed a lot of musicians' material. The most significant lasting effects are probably that the north is still affected by the chaos and that it's stopped Westerners from travelling there. Since the conflict in Mali, I go to Niger more often than Mali. Fortunately, the conflict has hardly touched Niger."
Rather than celebrate the label's 10th anniversary this year, Kirkley prefers to reaffirm its commitment to the region. "Really we just keep chugging along," he says. "This year we've got six different groups who will be touring in the US and Europe. And we've got film projects in the works. We love what we do and we just keep pushing forward."
Also, of course, there is the imminent release of guitarist Mdou Moctar's album Ilana: The Creator. It is Moctar's first real studio album with a live band and was recorded in Detroit at the end of a US tour. "Mdou is accompanied by an all-star group," says Kirkley. "It's got Les Filles de Illighadad's Ahmoudou Madassane playing that inimitable speed-of-light rhythm guitar, Aboubacar Mazawadje's machine-gun drums, and Michael Coltun's low-rider bass. The tracks were taken back to Niger to add more guitar solos, overdubs of traditional percussion and a general ambiance of Niger."
To introduce the label, Kirkley has put together an essential list of six Sahel Sounds albums to explore further.
---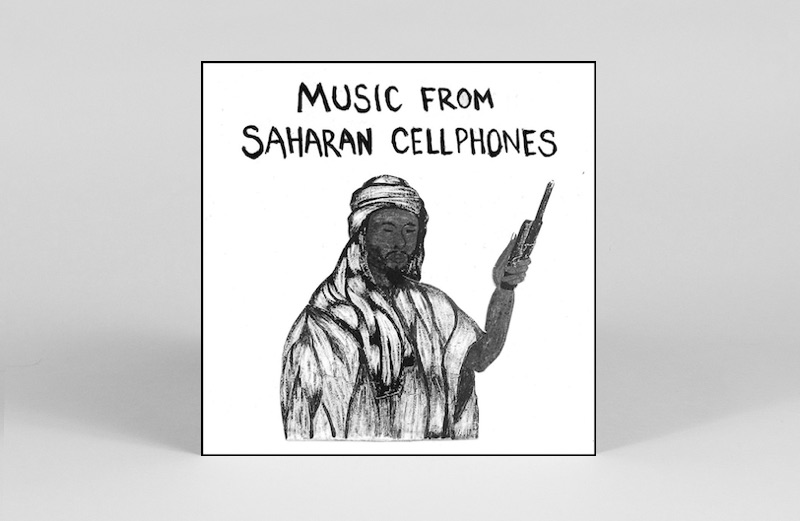 Various Artists
Music from Saharan Cellphones Vol. 1
(LP, 2010)
In the Sahara, musicians trade their songs on cellphone memory cards. In 2009, I started to collect and archive MP3s from this collection, tracking down the artists in the process. This compilation pulls together some of the most interesting tracks circulating on this underground network, unknown outside of the desert – from self-produced Saharan drum machines and high energy Bamako hip-hop to plaintive Tuareg guitar ballads.
---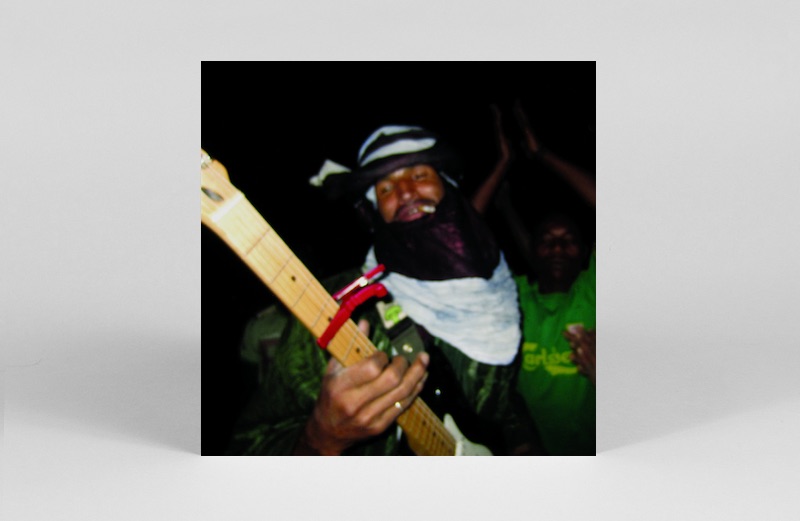 Mdou Moctar
Afelan
(LP, 2013)
Flamboyant desert-rock from one of the genre's standout guitar heroes. Afelan is Mdou Moctar's debut record and was recorded in his hometown. It was compiled from field recordings. The effect captures all the raw emotion and energy of these live performances, from acoustic moonlight ballads and trashing electrified solos to the cacophony of cheers.
---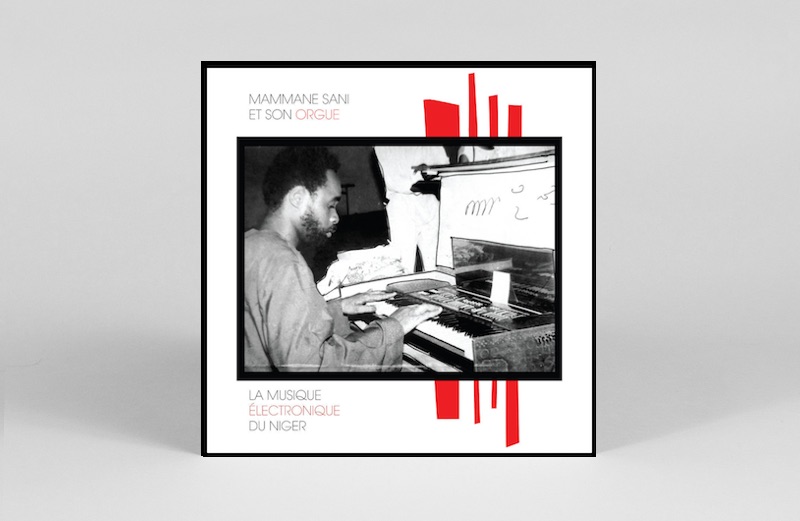 Mamman Sani
La Musique Electronique du Niger
(LP, 2013)
A truly groundbreaking recording of organ music from 1980s Niger. Saharan folk songs are recalibrated as minimal avant-garde compositions, mesmerising in their simplicity. Originally put out on cassette, the vinyl release rebooted Mamman Sani's career and led to tours throughout Europe.
---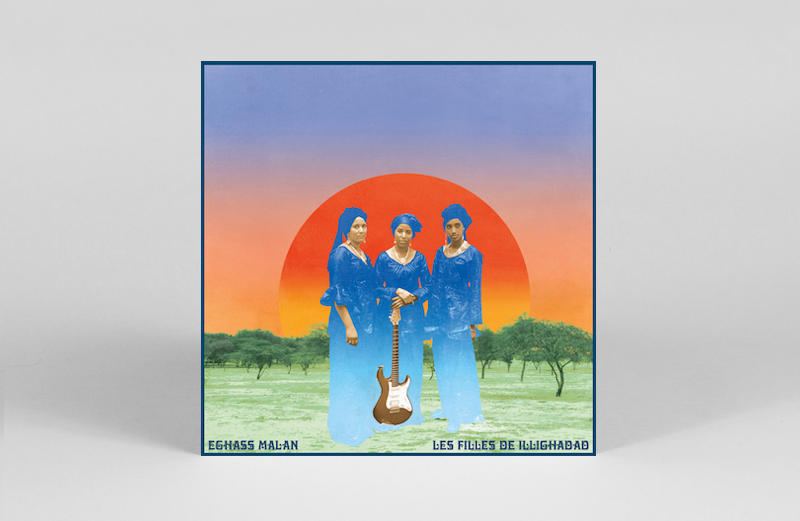 Les Filles de Illighadad
Eghass Malan
(LP, 2017)
The first female Tuareg guitar group, Les Filles de Illighadad breathe new life into the desert-blues styles laid out by Tinariwen and Bombino. Borrowing heavily from traditional "tende" (Tuareg goat-skin drum) music, the group incorporates loping percussion and polyphonic vocal chanting. They are at the forefront of a new type of Tuareg folk revival.
---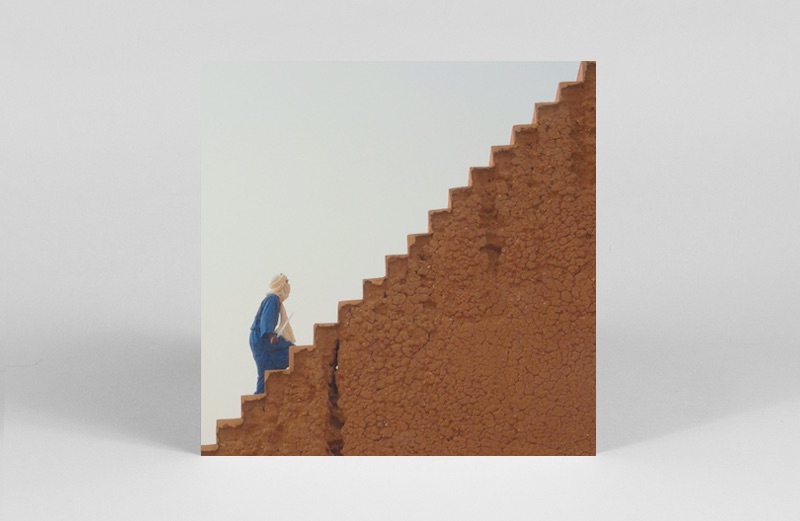 Ahmoudou Madassane
Zerzura
(LP, 2018)
The electric guitar score to the Saharan acid Western Zerzura, recorded by the film's protagonist, Ahmoudou Madassane. Ambient guitar pieces, improvised from reverbed, pentatonic guitar-licks and taken into an experimental direction. I think it summons up Neil Young's soundtrack for Jim Jarmusch's Dead Man.
---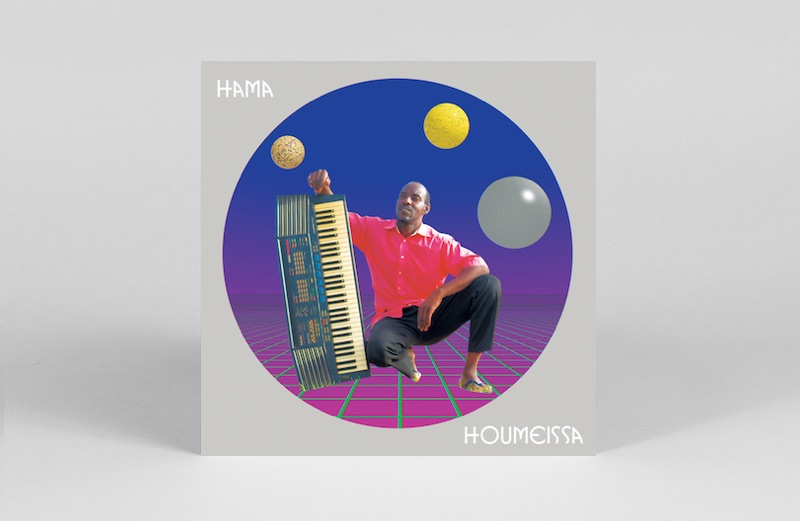 Hama
Houmeissa
(LP, 2019)
Hama is one of Niger's first electronic musicians, composing on synthesizer and hacked PC. Houmeissa digs deep into traditional ballads, herding songs, and ceremonial wedding music, transforming them into something between early 1990s techno and synthwave.
Mdou Moctar's new album Ilana: The Creator is released on 29th March.
Illustration by Bethany Porteous.