Published on
June 9, 2023
Category
Features
Essential weekend listening.
This week's rundown is by VF's Kelly Doherty and Becky Rogers, alongside contributors Annabelle Van Dort, Emily Hill and James Hammond.
---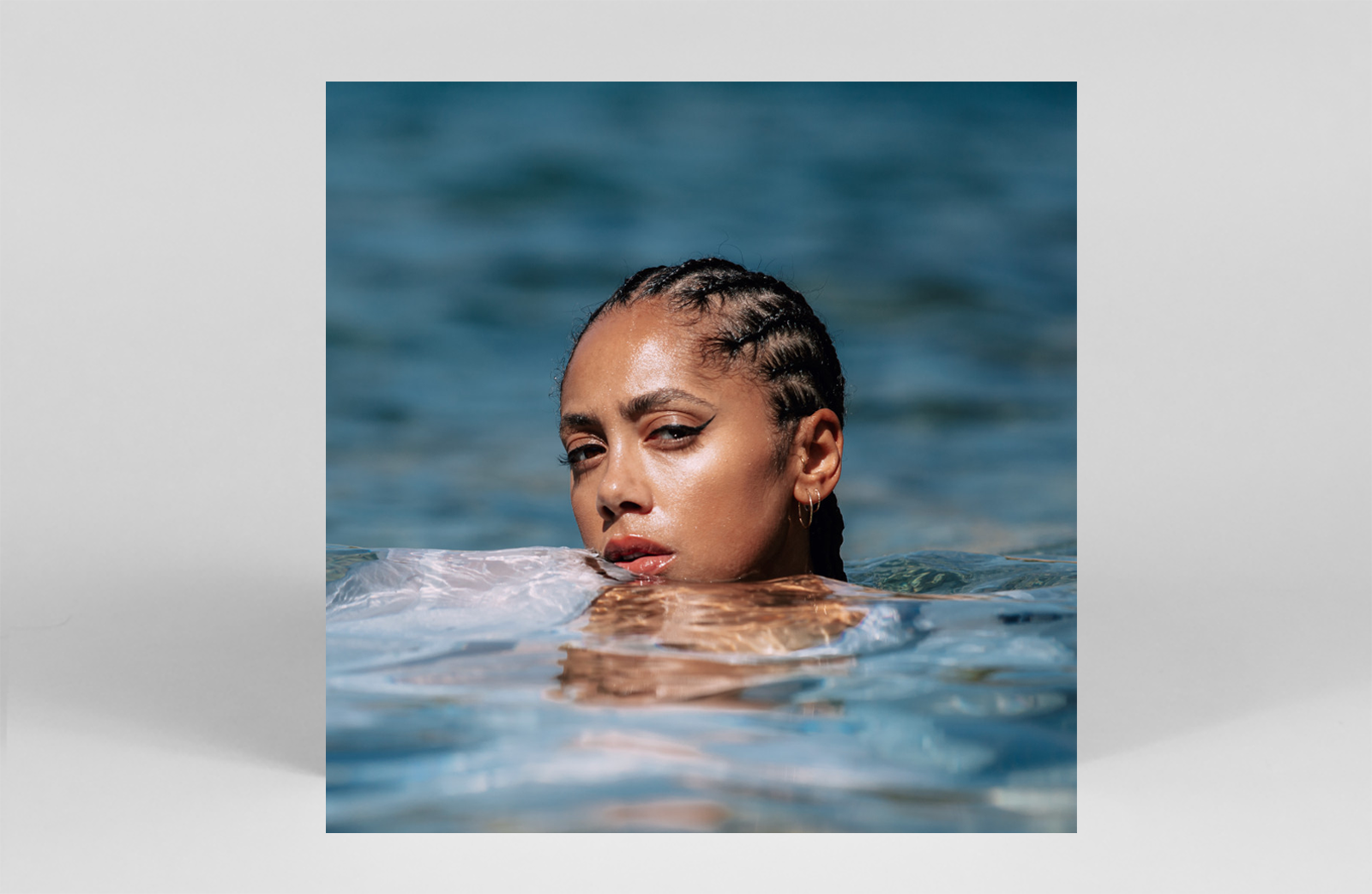 Jayda G
Guy
(Ninja Tune)
Everyone's favourite environmental toxicologist/DJ and producer, Jayda G, returns with her second album, Guy. Whilst her music has always had soul, Guy grants listeners a deeper personal understanding of the woman behind her impeccable dancefloor bangers. Paying homage to her late father and grandmother and sharing "storytelling about the African-American experience, death, grief, and understanding," Guy's pop-leaning takes on various club genres balance against the heavier lyrical themes of cuts like "Scars" and "Blue Lights". A polished release destined to soundtrack euphoric dancefloor moments.  –KD
---

King Krule
Space Heavy
(XL)
King Krule, aka Archy Marshall, returns with 15 tracks of melancholic beauty with his new album Space Heavy. For an artist so established within the indie-slacker world, Space Heavy is a blast into sonic exploration as Marshall fascinates with "the space between" both sonically and physically. It was written during his commutes between his two homes of London and Liverpool, so with plenty of time to think, this fourth full-length release feels as tight as ever. Its constant moments of rest bring calmness and ease, while also packing as much of a punch as his dependable spool of jazz-leaning indie warmth. With 2023 marking a decade since his debut 6 Feet Beneath The Moon, Space Heavy is a step forward while still relishing in the past ten years of Krule's baritone jazz-punk.–BR
---

Byard Lancaster
It's Not Up To Us
(Superior Viaduct)
At the outset of It's Not Up To Us, Byard Lancaster's flute sets an alluring melodic sensibility that's followed and expanded on throughout this remarkable and under-heard LP. Released in 1968 on the Vortex imprint, Lancaster's debut as a band leader gathered the likes of Sonny Sharrock, Eric Gravatt, Keno Speller, and Jerome Hunter to bring this fire music to life. Intertwining with Lancaster's lyrical playing on the flute and sax, Sharrock's playing stands out in particular as part of this LP's balance between melodicism and scorch with Sharrock's nimble staccatos readily working up into the moments where the whole band lets loose. A much welcome first-time reissue for a set that mixes Lancaster and Sharrock originals with a couple of far-from-standard takes on some jazz standards.–JH
---

Various Artists
Delta Swamp Rock
(Soul Jazz Records)
Soul Jazz's essential Southern Rock compilation, Delta Swamp Rock receives a much needed 10th Anniversary repress—complete in gold vinyl with an exclusive 12-page booklet. Joining the dots between Memphis, Muscle Shoals and Nashville, this compilation traces the electrifying intersections between rock, soul, blues and country that thrived in the post-segregation South. The compilation features quintessential Delta greats like Lynyrd Skynyrd and the Allman Brothers, alongside sweet songstresses like Bobbie Gentry and Linda Ronstadt—and not forgetting an appearance from a certain sultry voiced Cher. Full to the brim with guitars that slide, twang and bend to energetic drum breaks and soulful organs, Delta Swamp Rock is a fascinating look at a pivotal era in American music history.–AVD
---

Janelle Monáe
The Age Of Pleasure
(Atlantic)
Janelle Monáe is back and here for a good time! Whilst Monáe's work has always had a fun side, her conceptual, Afrofuturist pop-R&B has tended to rest on cerebral themes but The Age Of Pleasure sees her fully let go and lean into a glorious wave of self-love and sensuality. From the 'song of the summer' vibes of the infectious "Lipstick Lover" to the self-hyping amapiano refrain of "Phenomenal", The Age Of Pleasure is a lesson in finding the joy in the life, be it through sexual liberation, independent empowerment or simply partying all summer.–KD
---

Haruomi Hosono
N.D.E
(Rush Hour)
In the 1990s, Japanese electronic music pioneer Haruomi Hosono moved away from his pop orientated 1970s and 1980s projects towards more experimental realms. Incorporating ambient, electronica and techno, N.D.E is a pinnacle work from this period.  Heady and psychedelic, N.D.E is indebted to Eastern and South Asian musical traditions as well as minimal synth and dub. Available for the first time ever on vinyl, via Rush Hour, this cult album features an impressive list of collaborators including no-wave hero Bill Laswell, disco pioneer François Kevorkian and fellow Japanese auteur Yasuaki Shimizu.–AVD 
---

Squid
O Monolith
(Warp)
Post-punk isn't over with Squid's sophomore effort, O Monolith, it has just moved on a bit. Lashings of relentless grooves in "Undergrowth" compliment the otherworldly synth-powered melodies of "Siphon Song", while drawn-out post-rocker "The Blades" unveils their vulnerabilities with its Simpsons-inspired take on police brutality. There are so many textures and layers within O Monolith it'd be easy to get lost, but as Squid make sense of their experimental outbursts, the stylings soon become clear. O Monolith is a sensational follow-up and makes it even more exciting to see where Squid venture next.–BR
---

Various Artists
Luke Una Presents É Soul Cultura Vol​.​2
(Mr Bongo)
The second edition of the highly regarded compilation from Manchester DJ Luke Una returns with a powerful selection of eclectic rhythms packed and distributed by the esteemed Brighton based Mr Bongo. From worldwide transmissions on the London-based Worldwide FM, Una continues to take us through global energies picked from different times and spaces, cementing himself at the forefront of the forever-changing musical milieu. Across 18 tracks, Luke shows not just some rare selections from his extensive back catalogue but rather seeks to take the listener on a journey to impose a more powerful meaning.–EH
---

Civilistjävel!
The Järnnätter Remixes
(Felt)
Scottish-born and Copenhagen-based DJ, producer and tastemaker summons two remixes for Swedish producer Civilistjävel!. Reworking "The J​ä​rnn​ä​tter" taken from their debut album on the FELT imprint, leaning into the sonic universe of dub techno and glacial drone sphere, it seems particularly apt to have Bristol sound wizard Ossia and the Dutch master A Made Up Sound on hand to manipulate the different spectrums of possibility. The latter producer understood the brief perfectly and crafts a mystical landscape, on the slightly subdued end of his craft but building something particularly cinematic. On the flip Ossia takes a twisted spectral dub focused approach, hauntingly electrical with a touch of lost at sea energy; super surreal but incredibly captivating.–EH
---

Weird Genetics / Anymus-
New Wave / Expander
(Stroom)
For lovers of aural oddities and experimentation, Stroom have long been a label to keep an eye on and with this latest 12" single they temporarily step away from more "off-grid" wanderings and continue a reissue series that looks to '90s trance and new beat territories. With both a preceding and forthcoming 12" in the series featuring Anymus, this edition also features another take from the unknown producer's work and pairs it with the like-minded pulse and textbook build ups of Patrick Sjeren's Weird Genetics moniker. A one-two punch of early '90s dancefloor momentum.–JH