Published on
January 9, 2014
Category
Features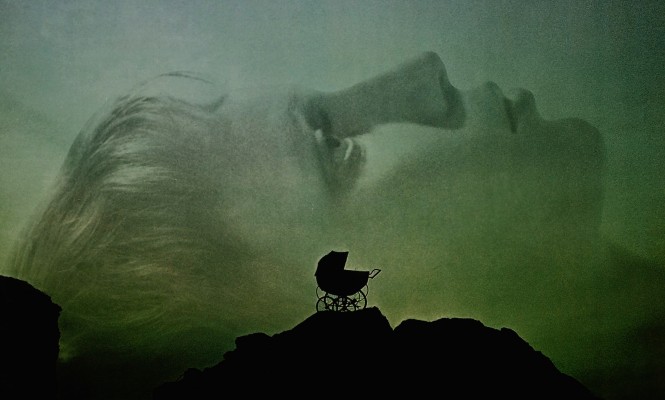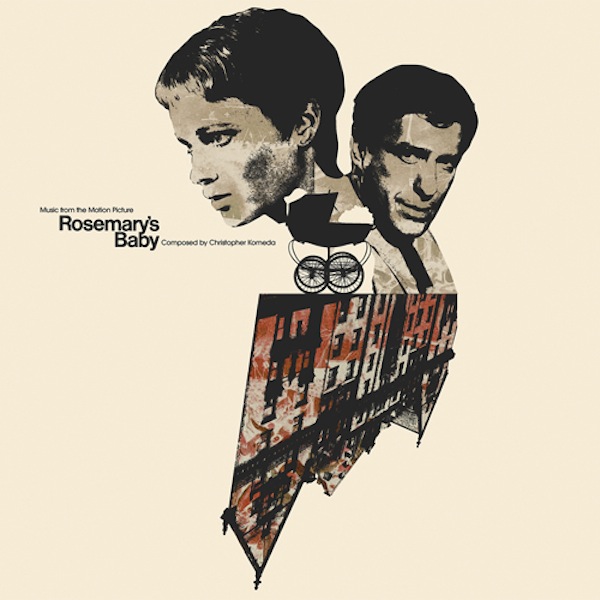 Our weekly reissue review series returns for 2014 as we continue to take a closer look at some of the most important (and often neglected) records to be newly reissued on vinyl. Breaking the ice, The Vinyl Factory contributor Theo Leanse pulls back the covers to explore Krzysztof Komeda's 1968 score to Roman Polanski's psychological horror Rosemary's Baby, which will be released by Waxwork Records later this month.
---
Words: Theo Leanse
---
In 1968, under uncertain circumstances following a drinking party in Los Angeles, the troubled Polish writer Marek Hlasko is said to have pushed Krzysztof Komeda off a rocky escarpment. Komeda was a 38 year-old composer, at work on the score for Roman Polanski's debut US feature Rosemary's Baby. He never recovered from the resulting cerebral haemorrhage, and died in Warsaw a few months later.
In the 1950s and 60s Komeda had been at the forefront of Polish jazz, a gifted young pianist, bandleader and composer. He had played across France, Scandinavia, and Germany, recorded for the Swedish label Metronome, and worked on soundtracks for Ingmar Bergman and Henning Carlsen, as well as Polanski. His masterpiece was Astigmatic, an album recorded with his quintet in 1965 that would become a landmark of modern European jazz. Exploring symphonic and Slavic lyricism, and drawing on the fluid forms of his film scores, he inspired the generations of musicians that would define continental jazz as a distinct entity in the 60s and 70s.
Officially, however, Krzysztof Komeda never existed. Attempts to track him down would have led instead to Krzysztof Trzcinski, an unassuming Ear, Nose & Throat doctor from Poznan. It wasn't possible for a respectable MD to play jazz – the Communist party did not approve of such decadent, salacious, Western nightclub music. So, as Krzysztof became involved in the Polish jazz scene around 1950, Trzcinski became Komeda.
By 1968, when Roman Polanski brought Komeda to LA to score Rosemary's Baby, Komeda had already provided the music for two films by the young Polish director. First was Polanski's 1962 debut, Knife In The Water – for which Komeda drew up a score that shifted between perky 60s bop and a sinister tonal spaciousness, making for an incisive interpretation of the film's bubbling violence and inescapable claustrophobia. Secondly, in 1967, Komeda had shown himself able to conjure perfect sonorous horror for Polanski's The Fearless Vampire Killers. The score for Rosemary's Baby was to connect the tense drama of the former with the supernatural eeriness of the latter.
He did it with enormous success. Of all Komeda's compositions, the theme of Rosemary's Baby – titled 'Rosemary's Lullaby' – must be the best known. It features Mia Farrow's wordless vocals and a simple, wistful melody – something soft, absent-minded, contented, half song and half breath, utterly private. Komeda's composition and Farrow's delivery draw a deeply intrusive audience into a consecrated maternal space where, as a rising tension in the instrumentation envelops the lullaby, we hear something that the mother can't – a threat that insinuates itself delicately. Drama springs from a simple, contrasting composition, and the lullaby smoothly introduces the pervasive doubt that grips at the heart of Polanski's masterpiece. When the refrain returns in various guises – played scratchily on strings, echoed in occult chants, quietly delivered on solo piano – it layers the unbearable unease.
But as chilling as it might be, Komeda's score has more in common with the scores of French noir and new wave films (especially Miles Davis' groundbreaking score to Louis Malle's Ascenseur Pour L'échafaud) than it does with the archetypal sound of horror that developed in Italy. It's partly a generic difference – the French auteurs went in for jazz, and horror embraced the creepy potential of the synthesizer and prog-rock. But it's also because Komeda tried to re-shuffle the passive and unobtrusive role of film music. His material is rarely designed to loiter in the background, and tends to shirk stringy atmospherics in favour of bold compositions.
In Rosemary's Baby, to a lesser extent than Knife In The Water, the score spontaneously erupts into pacy night-club jazz. To accompany the satanic New Yorkers that live next-door to Rosemary, the score draws on Eastern European folk music as the discordant themes tip from dread to lively klezmer. The lullaby theme returns in a striking reincarnation as a waltz. With this definitive issue of the score comes a chance to re-discover the intricacies and innovations of a great composer and his best-known work.
Visit Waxwork Records for more details.