Published on
March 6, 2014
Category
Features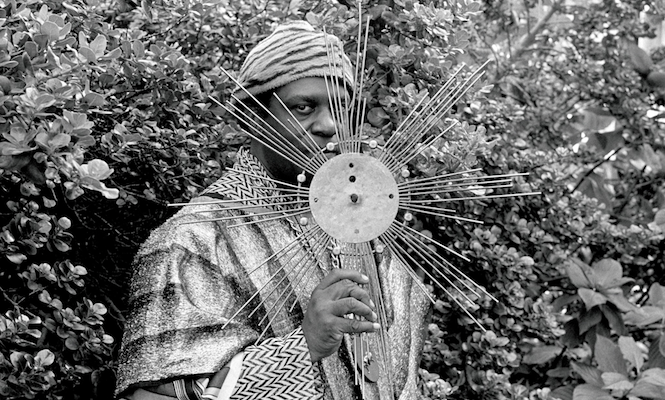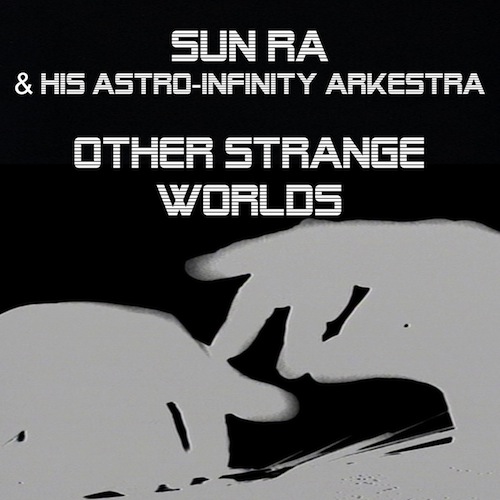 In the year that would have seen his 100th birthday, we take an in-depth look at Sun Ra's Other Strange Worlds; a 1965 session in which Ra let his Arkestra loose on instruments they couldn't play. By his own standards a truly bonkers concept, Other Strange Worlds exists on the outer limits of his already testing terrestrial discography; a joy and a challenge for anyone brave enough to leave the safety of our galaxy.
---
Words: James Hammond
---
Other Strange Worlds is an unearthing rather than a reissue per se, as it was recorded in 1965 at one of the many peaks in Sun Ra and the Arkestra's creative output, but heard by few. Mineapolis' Roaratorio records have thankfully taken it upon themselves to put this one out there, having already unearthed works by Pauline Oliveros, Steve Lacy & Joe McPhee over the past few years. A free spirited, ecstatic study in ignorance and vibration, Other Strange Worlds is particularly special.
Strange Strings, the 1967 opus treasured by Sun Ra acolytes and free improvisors alike as jazz at its inimitable outer limits, is the well-known sibling of Other Strange Worlds, in that they both follow a similar methodology ordained by Sun Ra on the group – to remove the musicians from their instrument of choice, and provide them with those of which they have no knowledge, whether in technique, positioning or tuning. The results on both are exhilarating and testament to the group dynamic Ra cultivated in his Manhattan apartment – a happening – the spirit of the music unfolding within the moment. As Sun Ra saw it, the unknown was the food of survival and knowledge 'laughable when attributed to a human being'. These recordings show the execution of that precept; music that was free of the knowledge that Ra saw as inhibition.
Other Strange Worlds was recorded in Ra's apartment with a smaller ensemble than on Strange Strings, and includes Marshall Allen and John Gilmore, two masters of the saxophone and central contributors to the Arkestra's sound. The instruments they and others adopted were those Ra had collected from various curio shops – koras, mandolins, kotos, ukuleles and other stringed anomalies to jazz tradition. The results on Other Strange Worlds are more intimate and less abrasive than on Strange Strings, but still as singular and gloriously atonal, with a distinct flow and inherent musicality. The title track in particular is propelled forward by instinct and intuition and makes you wonder about Ra's position in the equation, as everything that sounds 'free' in the group dynamic, was normally controlled and intentional under Ra's direction.
The audio vérité here adds particular charm, with the occasional phone ringing in the background and the creaking of living room chairs all adding to the feeling that this was a daily discipline for a group who saw no difference in where they performed and recorded, as it was 'all for the creator'. Not all pieces here though are dominated by the strings, as on 'The Other Beings' it's improvised rhythms that lead the way (with an appearance or two from some familiar reeds). Yet it's all still starkly reflective of the Arkestra's operating system at that moment- a group dynamic hanging upon physical directions and movements from Sun Ra and the ability to conjure albums on the strength of their collective beliefs.
With a vast number of records released under the Sun Ra Arkestra banner it's hard to know what's an essential listen, (Lanquidity, Atlantis, The Heliocentric Worlds, Jazz in Silhouette, Nothing Is, Disco 3000 for a start) but Strange Strings is up there, and Other Strange Worlds is more than a mere footnote in that story and well worth checking out as a precursor. This is the Arkestra at its most stripped back, textural and conceptually explorative.
---
Not sure where to begin with jazz, why not also take a look at our primer; 15 jazz records for people who don't like jazz.