Published on
September 18, 2023
Category
Features
Featuring Jai Paul, Van Morrison and O'Flynn and more.
Barry Can't Swim (real name Joshua Mannie) is known for his wondrous blend of jazz-inflicted electronic music that summons to the dancefloor.
Now ready to release his debut album, When Will We Land?, on October 20 via Ninja Tune, Barry Can't Swim has brought elements of "afrobeat production and jazz" into his technicolour house output. Across its 11 tracks, he's built an autobiography of sorts, documenting the sounds and elements that entice him the most. From the euphoric sample of Brazilian group Trio Ternura in "Dance Of The Crab" to "Sunsleeper"'s optimistic warmth, When Will We Land? is set to be an impressive embodiment of his musical stylings to date.
Ahead of its release, the Edinburgh-born producer filled us in on his favourite records from legendary alt-R&B to folk-rock classics.
Read more: Octo Octa on LTJ Bukem, Juan Maclean and more
Read on to learn more about Barry Can't Swim's favourite albums.

Jai Paul
Leak 04-13 (Bait Ones)
(XL Recordings)
Where do I start with this album? When I first came across the early leaked version, I genuinely can't recall ever hearing anything in my life quite as original and fresh before. It's such a shame that by the time it finally got officially released his sound had been borrowed and appropriated so much by other artists. Nobody was able to truly mimic it though.
The production is just wild. Things ducking out and sounds shooting at you out of nowhere, just absolutely packed with excitement. "Str8 Outta Mumbai" is a mad electronic listen and then two minutes in it just bursts out with this incredible Indian sample and takes the tune in a totally different direction but it really works.
I'm gutted for him that never got to release it on his terms and had to take a hiatus from making tunes as a result, and I've wondered before what might have been and what else he might have made if it hadn't been leaked. But then at the same time, the mystery surrounding leaked Bait Ones has only added to that legacy and immortalised it in its own way. Strangely the story of what could've been adds to it.
---

Khruangbin
The Universe Smiles Upon You
(Night Time Stories)
I remember hearing about this band for the first time when I was at university. I was sitting in The Meadows in Edinburgh and my mate pulled out a portable speaker and played "A Calf Born In Winter", I think it was on Bonobo's Late Night Tales comp. I was instantly hooked.
I love this album so much, it's been such an influence on my writing. There's barely any vocals and even so the music is so catchy and hooky, all driven by the guitar. I try to do the same on keys. It's the perfect album for relaxed listening, but there's also enough there for it to be so engaging live. A really hard balance to find.
---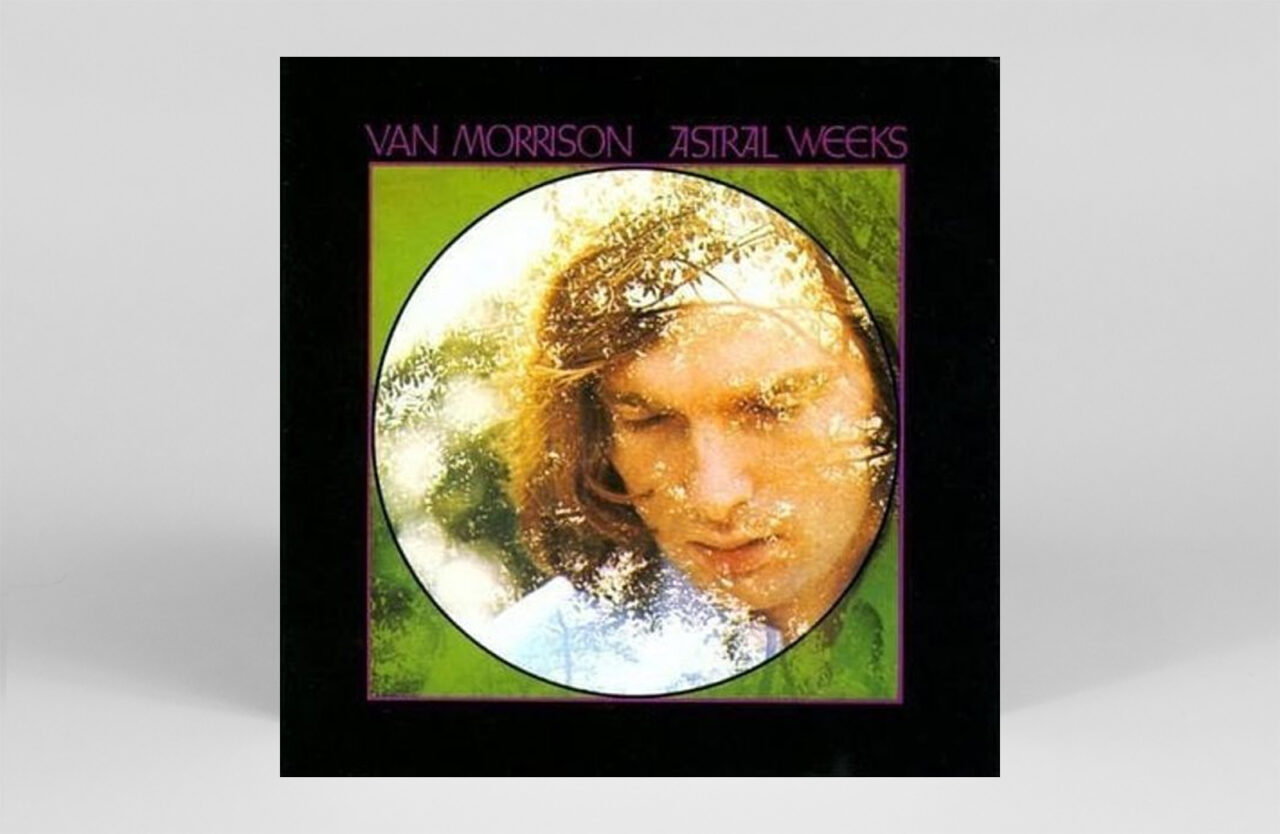 Van Morrison
Astral Weeks
(Warner)
This was one of my favourite albums through university. I listened to it every time I went abroad or travelling, so listening back now it brings back so many memories. I always try to have an album to listen to on holidays now for that reason.
When I was in Asia over summer years ago, I was staying in this ridiculously loud hostel and I needed to listen to music to block out the noise, but this was the only chilled album I had downloaded. I fell asleep to it every night by default and now it's a go-to for me whenever I'm travelling to help me sleep.
That's really doing it a disservice though, it's an incredible listen and has some of my favourite tunes of all time on it. Lyrics have never been that important to me in songs but the lyrics in this album are so vivid. He really pulls you in with his stream of consciousness storytelling and characters, especially on tracks like "Madame George" and "Cyprus Avenue". The title track though, "Astral Weeks", is a contender for my favourite song of all time.
---

O'Flynn
Aletheia
(Silver Bear)
This album is so underrated, it should be a lot bigger than it is. I first met O'Flynn when I played my first ever DJ set in Bristol and we were on the same bill. We've become good friends ever since.
He has an amazing knack for finding really unique samples that have so much energy and vibrancy, tracks like "Tru Dancinng" and "Sunspear". Blended with gorgeous percussion that has so much warmth and depth to it. It's such a balanced listen. The quieter moments are some of my favourites, tracks like "Painted Wolf" and "60 Rutledge".
It's a really rich listen that I never get bored of.
---

The Avalanches
We Will Always Love You
(Modular)
One of my favourite albums in recent years. There's so much going on and it really is a journey to listen to.
I love that a lot of it doesn't feel like full tracks but a combination of loads of different interludes that all weave together. It makes it such a unique listen from start to finish and it's hard to tell where each track starts and ends, but there's bursts of energy and emotion constantly coming in and out.
The production is phenomenal too.
Barry Can't Swim's debut studio album, When Will We Land?, is released on October 20 via Ninja Tune. Order it now. Read more of The Records That Made Me series here.
Photo credit: Henry Gorse