Published on
April 5, 2017
Category
Features
Used to record Dark Side Of The Moon, the iconic desk sold for $1.8million – significantly more than twice the estimate.
As Head of Audio Products at Abbey Road, Mirek Stiles is not surprised that the studio's EMI TG12345 MK IV recording console sold at auction last week for $1.8million. "The fact that it was housed in the most famous studio in the world and used to record probably the most iconic album of all time certainly adds to its unique appeal, and hence its valuation," he says. It seems obvious.
But what is it about this particular object, of which he admits there are "quite a few examples around the world", that multiplied its value by 157% from a generous $700,000 asking price? How important was its association with Pink Floyd in determining the console's intrinsic value?
This is hardly a new phenomenon. Late last year, a Brionvega turntable owned by David Bowie sold for a staggering £257,000 ($324,000) at auction. While the '60s Italian design is indeed iconic, Brionvegas are readily available on the second-hand market, with one currently on eBay for a fairly modest £8,499, or around 3% of the price of the Bowie deck.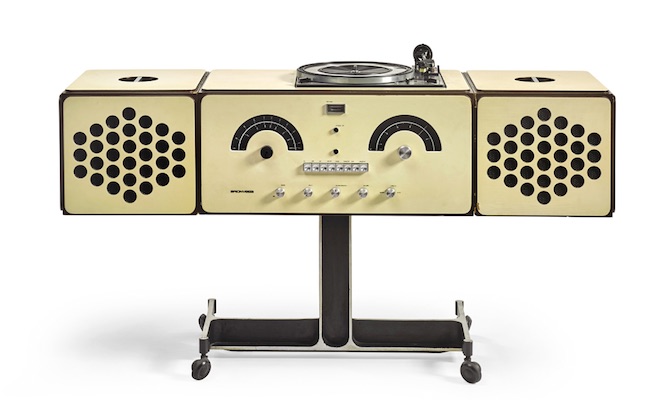 Likewise, a collection of 100 bog-standard records owned by cult photographer and actor Dennis Hopper were being sold through a fashion magazine for an eye-watering £129,600 (c.$150,000) – or, £129.60 per record, many of which have a market value of one hundred times less. At the same auction as the Abbey Road console, a clavinet belonging to P-Funk legend Bernie Worrell sold for $20,000 against a high estimate of $3,000.
So what's actually going on here? In the first instance we need to look at the object itself.
In a recent interview with The Vinyl Factory, renegade archivist Johan Kugelberg talked about an object accruing value by association, or "historicity". Adapted by dystopian author Philip K. Dick in his 1962 novel The Man In The High Castle, the term tries to make sense of why certain artefacts are insanely valuable, and other identical copies practically worthless. Holding two identical Zippo lighters one of which is said to have belonged to Franklin D. Roosevelt, an antique dealer in the story explains: "One has historicity, a hell of a lot of it. As much as any object has ever had. And one has nothing. Can you feel it? … You can't. You can't tell which is which. There's no 'mystical plasmic presence,' no 'aura' around it."
One "had history in it", the other was just a lighter.
As the dealer implies, there's nothing intrinsically different about the object other than its connection to history and a narrative that elevates its significance. It captures our imagination, makes the intangible seem suddenly tangible, provides meaning and roots us in time.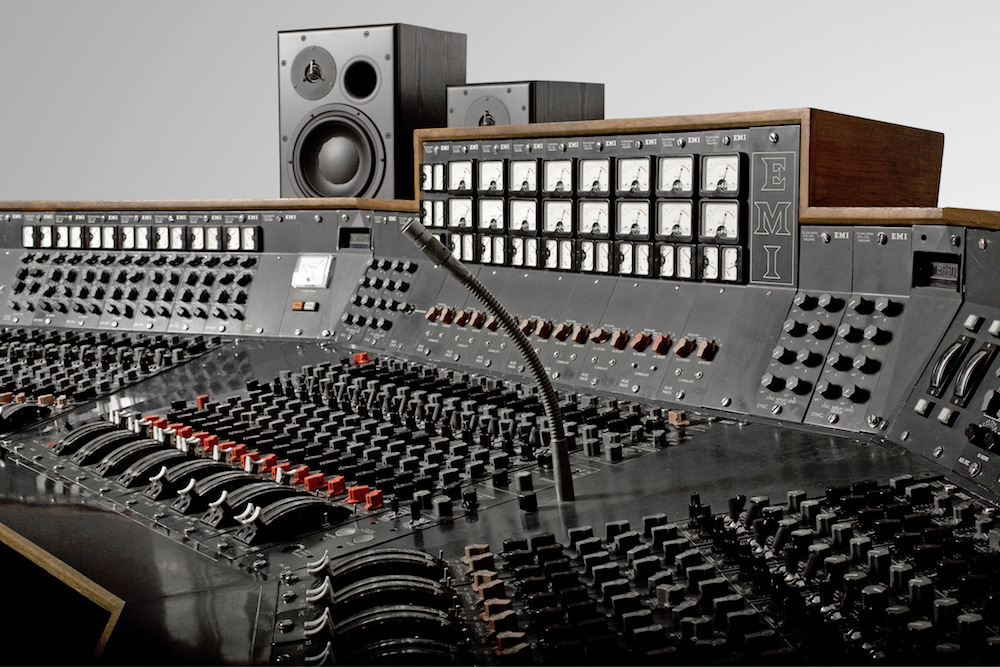 So how does this apply to the EMI TG12345 MK IV recording console? Where does the object end and historicity begin? Imagine for a moment that this console had not been used to mix some of the most iconic rock and pop records of all time (or, more fancifully, that Pink Floyd's Dark Side Of the Moon was a critical and commercial failure).
"As a piece of 20th century technology, the intrinsic value is considered high," says Katherine Schofield, Bonhams' Head of Entertainment Memorabilia in London. The console gains value by being "a feat of analogue engineering between EMI and Abbey Road."
Mirek Stiles elaborates, first from a technical perspective: "The TGs were the first recording consoles in the world to house a compressor/limiter on every single channel. At the time this was a bold decision, whereas from the '80s onwards it was common place and an expectation from any professional modern console. It was also the first all transistor recording console built by EMI. Previous EMI consoles were all valve which produced a very different sound. With regards to the TG MK IV, it had been expanded to cater for 16 track recording and the wiring vastly improved to improve exposure from radio interference."
As with many ground-breaking developments, not everyone was best pleased and "rumour has it the Abbey Road engineers at the time were not particularly fond of the new TG sound, as they had to re-think some of their work flow."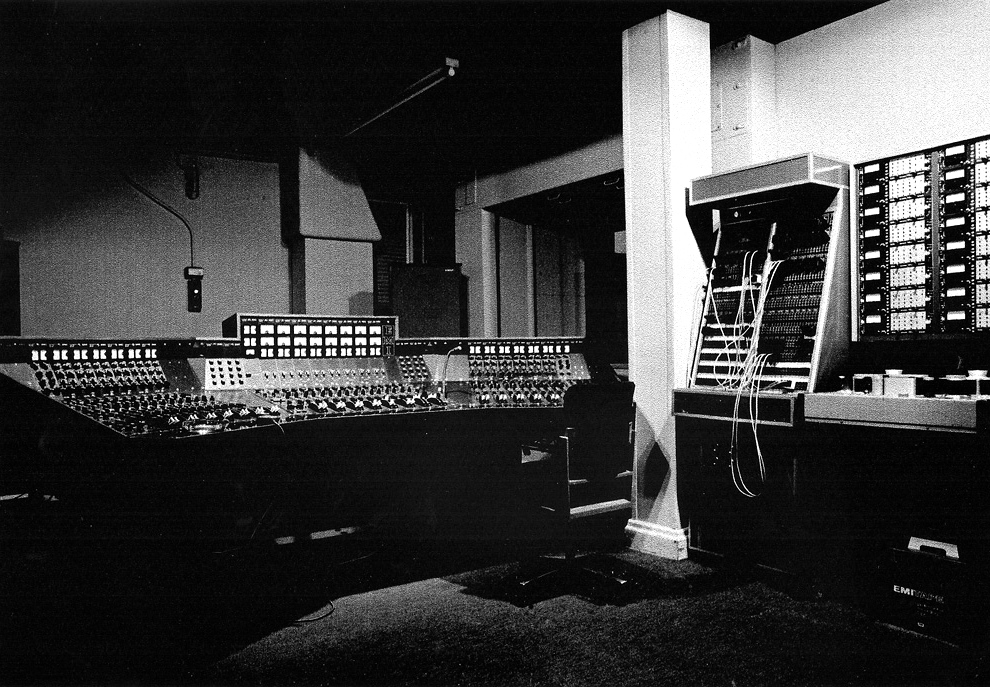 Beyond the technical specs, Stiles says the desks added something more emotional to the recording process: "Everything about the TG desks has a unique sound quality quite unlike any other desk I have used. The microphone pre-amps colours sound in a beautiful and satisfying way. The compressors and limiters are some of the most wonderfully brutal sounding in the history of recorded music, they can literally make instruments sound like they are jumping from the speakers. The EQ is extremely musical with a lovely presence in the top end."
So, as a piece of analogue equipment, there is an intrinsic value provided by the console's engineering and musicality. So much so that Stiles believes it was instrumental in creating the reputation of the studio as a whole: "There is definitely a 'TG sound' and you can hear it if you know what to listen for… I think the polished sound of Abbey Road is largely due to that TG sound."
"EMI built these desks not only for Abbey Road Studios but also for the many studio facilities they owned globally at the time," Stiles continues, pointing out the differences with the REDD desk used perviously to record The Beatles, of which there were only a handful, and whose locations are currently unknown.
Installed in Abbey Road's studio two between 1971 and 1983, for this particular console, it was therefore more a case of being in the right place at the right time. "To have the attributed provenance with historic albums… has undoubtedly contributed to the huge price achieved by the console," Schofield says. Beyond Pink Floyd, luminaries like Paul McCartney, George Harrison, Ringo Starr and Kate Bush all add to the historical clout.
"There is only one TG desk used to record Pink Floyd's Dark Side Of The Moon, this one!" Stiles exclaims. "It's easy to forget it's still the third biggest selling album of all time, massively influential and extremely special to millions of people around the world. It would be naive to think the sound of the TG desk was responsible for this in anyway, but there is no denying it still played a crucial role in creating a game changing piece of art."
It's here that historicity collides with reality. In the first instance, the console is a fully functional piece of analogue studio equipment, in the second it's a piece of rock 'n' roll memorabilia, marketed as such by Bonhams, who dedicate much of the initial listing to discussing the story behind the making of Dark Side Of The Moon.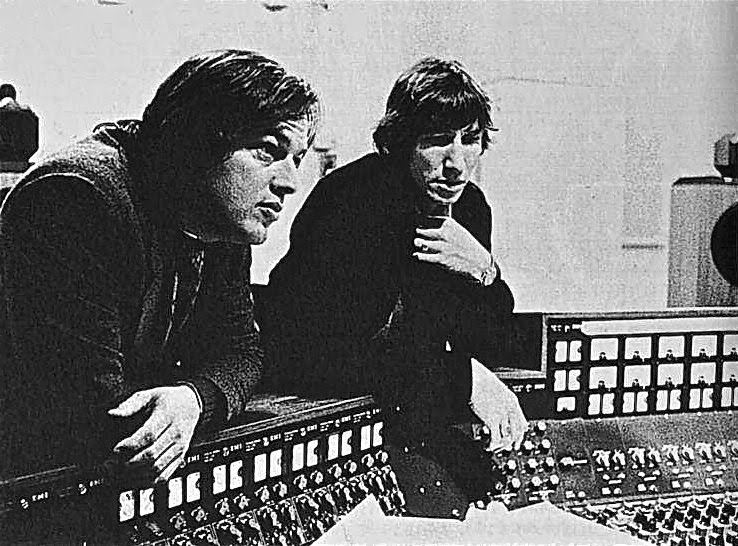 And yet, somewhere between the $700,000 valuation and its $1,807,500 sale price, something happened. Wide-reaching press coverage, amplifying the public's nostalgia for classic rock and, in more specialist circles, the fetishisation of analogue equipment, undoubtedly played a role. Analogue production methods, like vinyl, are particularly de rigueur in 2017.
"The majority of firm interest we received from interested buyers of the console were actively hoping to continue to use it in a modern recording studio context," Schofield revealed. "Part of the appeal was the excellent condition the console is in and that it is in working order." While the successful buyer is currently unknown (expect this to become apparent sooner or later), Schofield revealed that "the successful buyer is hoping to do the same."
Rather than retain the console as a museum piece, the potential for its continued use only adds to its mythical status. More than Bowie's Brionvega or Dennis Hopper's copy of Highway 61 Revisited, it is an object that transcends its own historicity. Jack White, Radiohead, Björk? There may be more names yet to be added to the story.
Console photography courtesy of Bonhams.