Published on
April 26, 2017
Category
Features
We return to Stall 570 for East Africa's first ever Record Store Day celebration.
Last Saturday dozens of people made their way through the tight alleyways of Kenyatta Market, past the hair salons and through the nyama choma (roast meat) smoke to stall 570, where James 'Jimmy' Rugami set up shop in 1989. Young, old, Kenyan and expat alike filled the tight space by the stall, cradling cold beers as they browsed the hundreds of records on offer.
"This is the first time that Record Store Day is celebrated in East Africa" says Jimmy, who first heard about it through his son. Both he and Jimmy's daughter helped organize the party and were with their father on the day. The party also served as the official opening of the new section of the shop, just a few doors down from the original stall, which will cater to Jimmy's growing clientele. "Thing are changing so fast, so many people are getting into vinyl. There is no comparison to a few years ago" says Jimmy.
Just a few weeks ago the dark room was packed with broken machinery and bits of scrap metal. But by Saturday the butchers equipment and broken fridges had been removed, and the walls had been covered with wood paneling and hung with vinyl art and an eclectic mix of record sleeves. Throughout the day various DJs took to the turntables, spinning anything from old-school hip-hop to northern soul and 70s Kenyan funk, as people spilled out onto the alleyway and feasted on roast goat, chicken and ugali.
"The turnout was truly overwhelming" said Samuel Ombasa, aka DJ Samthadigga, one of the organizers of Crate Society, a monthly gathering of music and vinyl lovers.
Despite the store's growing popularity, Jimmy's place remains the perfect example of what Record Store Day started out to celebrate: independent record stores, and the community they foster.
Scroll down for Paul Munene's photo essay of the day below:
---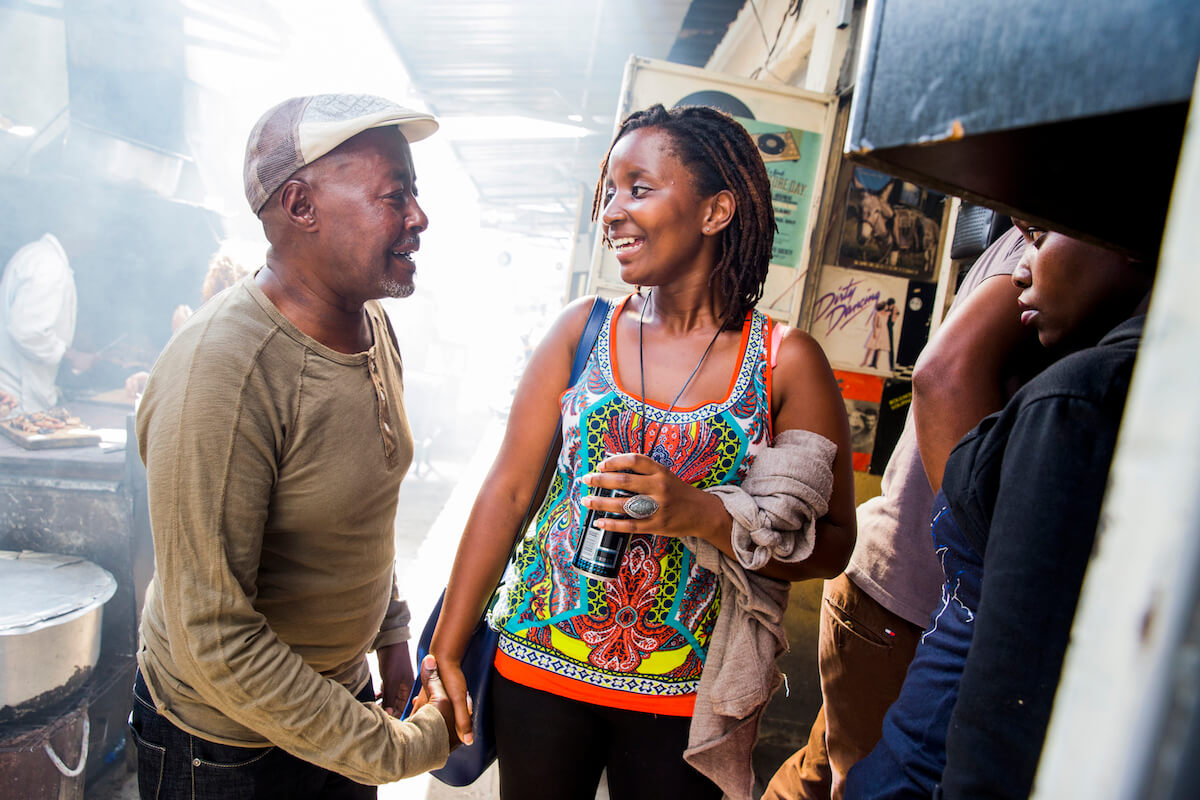 Jimmy welcomes friends to the party
---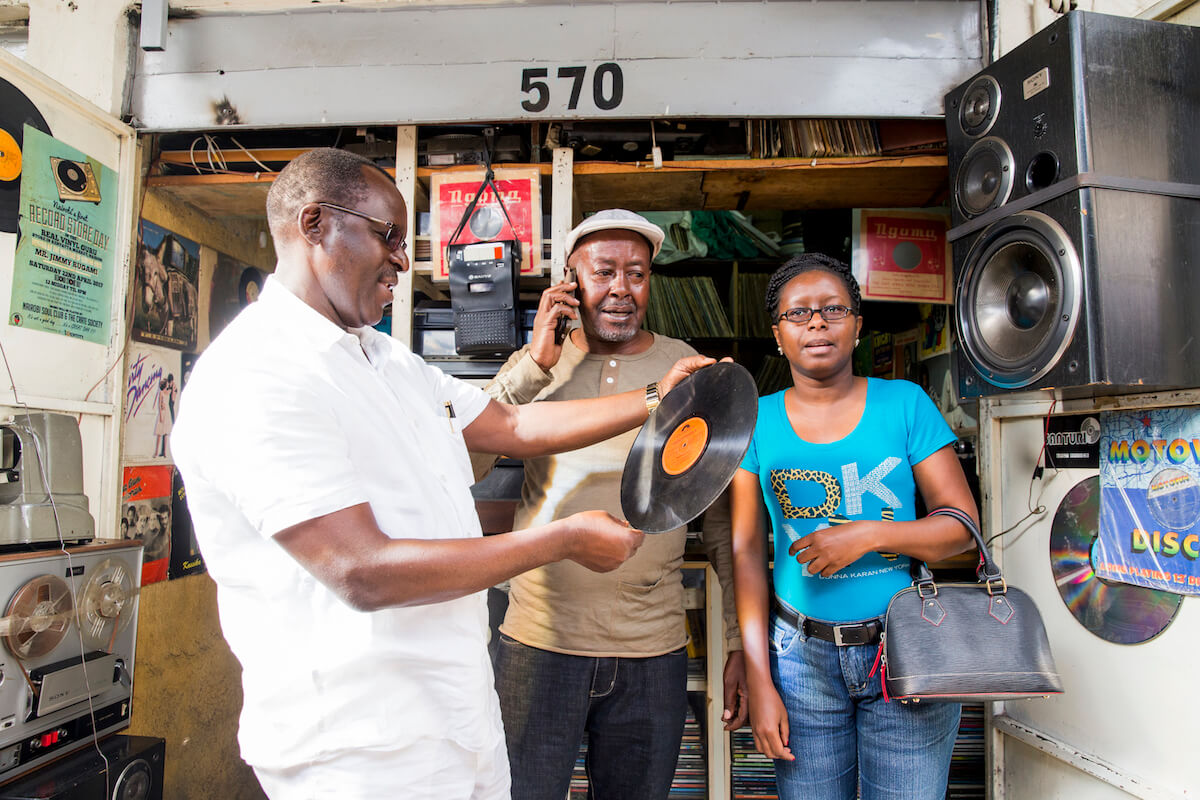 Jimmy has a large collection of '60s and '70s East African music for sale
---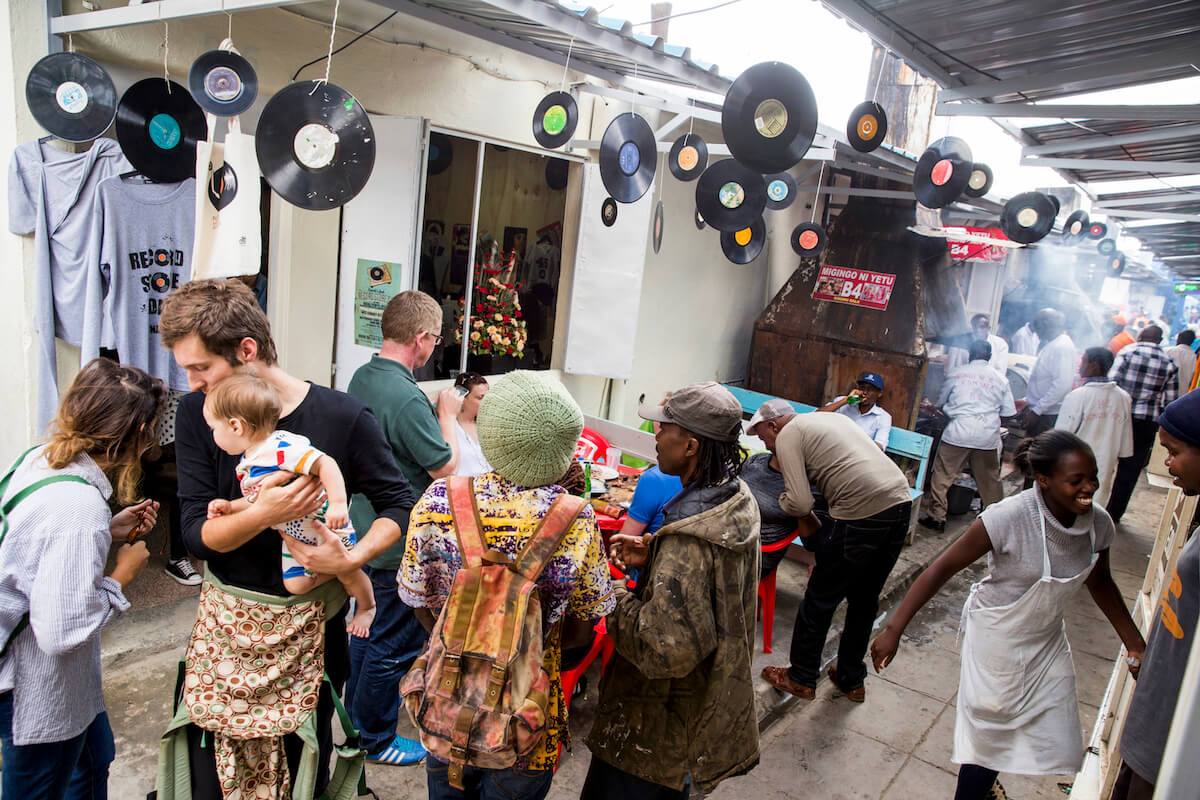 Roast meat, cold beer and good music make this alleyway in Kenyatta market probably one of the best places in the world
---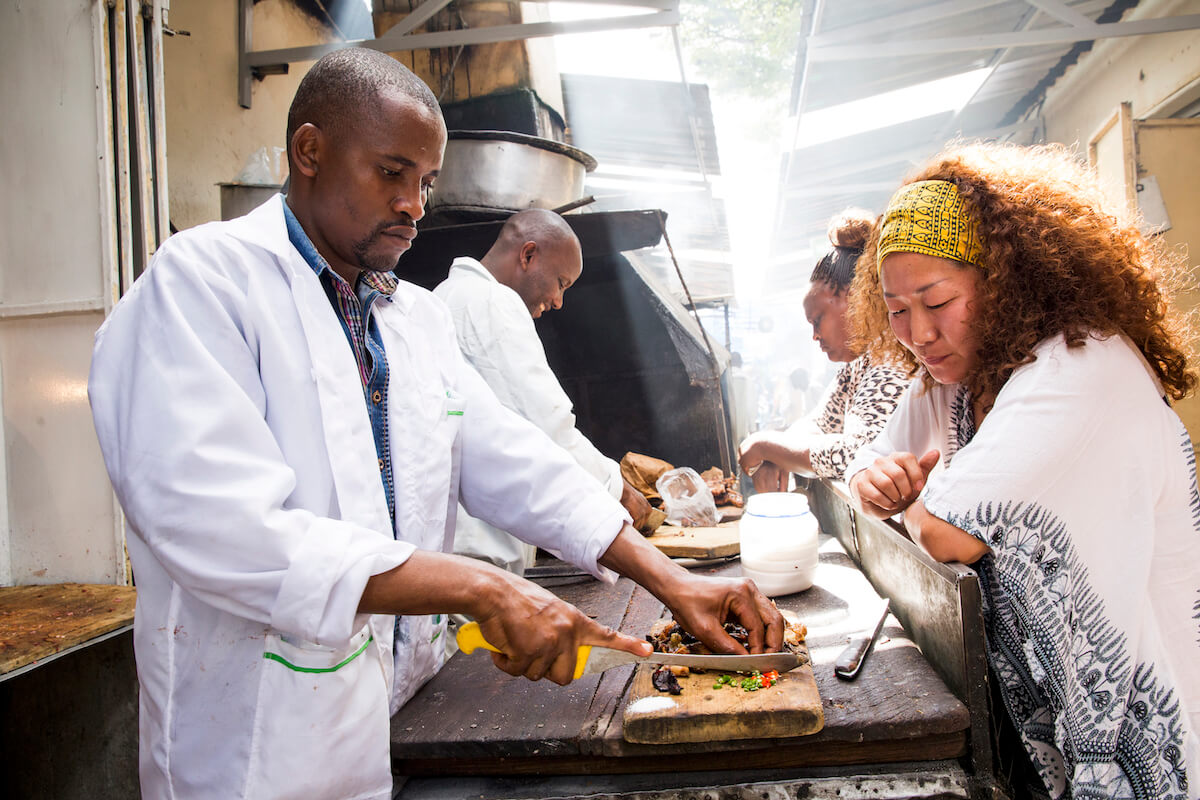 The butchery opposite stall 570 has been here as long as the record shop
---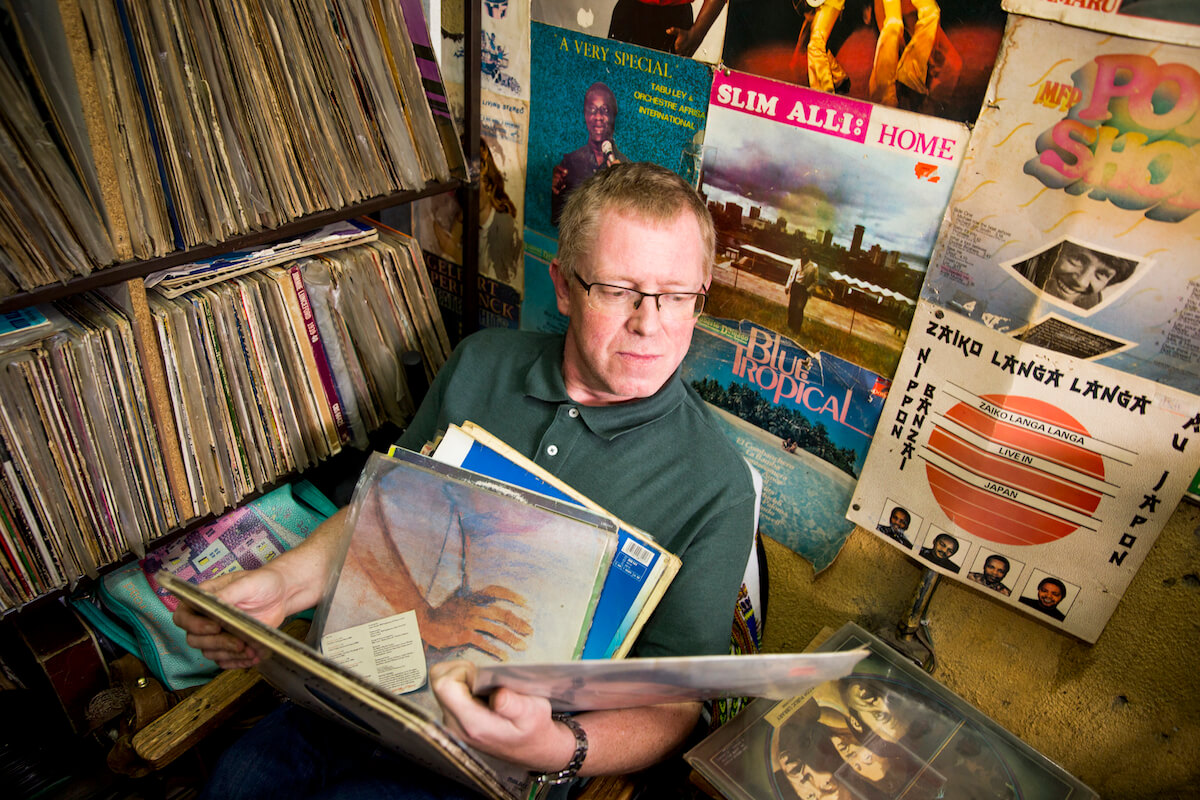 Long time Nairobi resident and vinyl collector David Sanders checks out the records on offer
---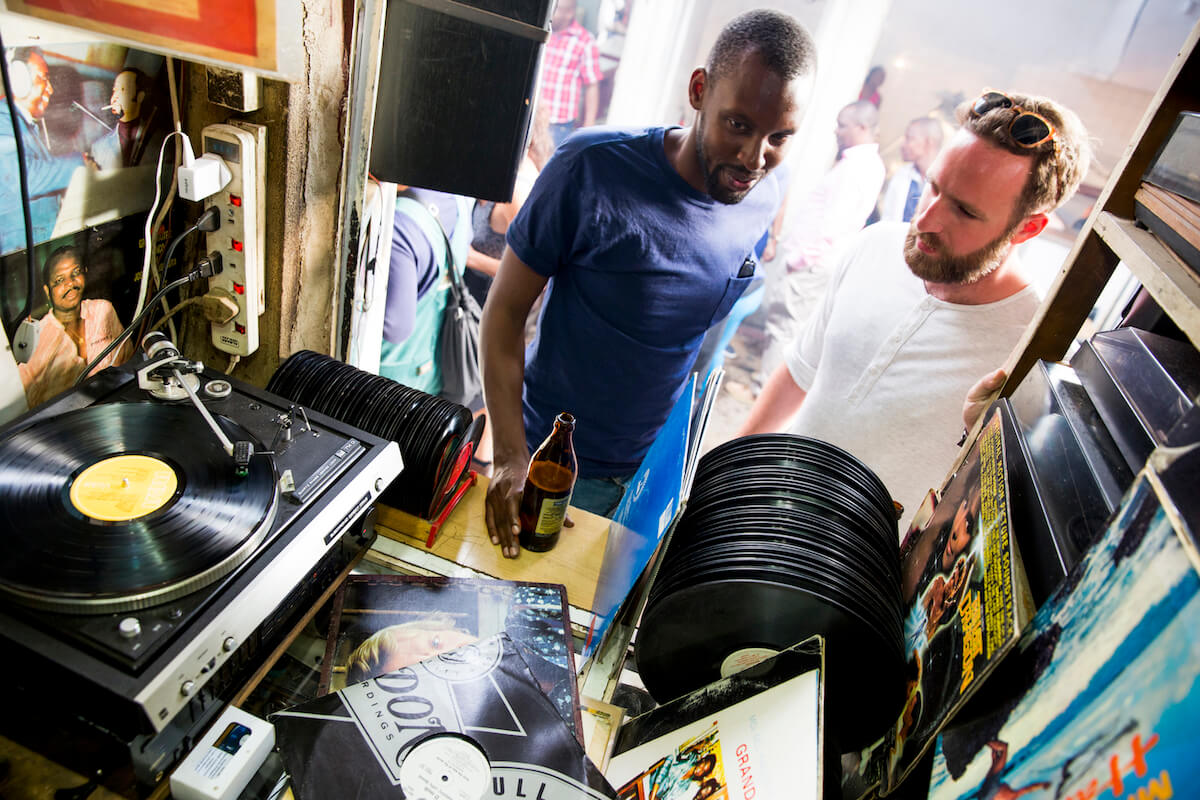 Party attendees Tom and Jeremy
---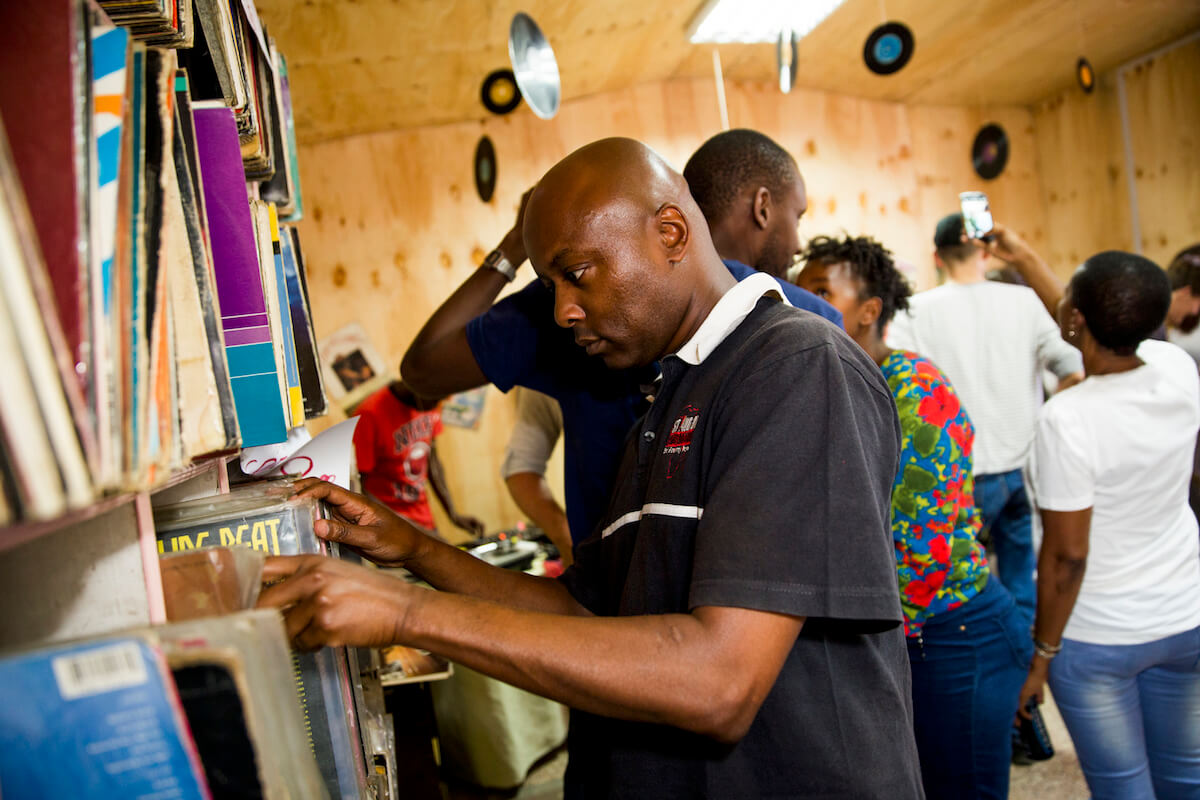 The party was held in the newly opened store, a few doors down from the original stall 570
---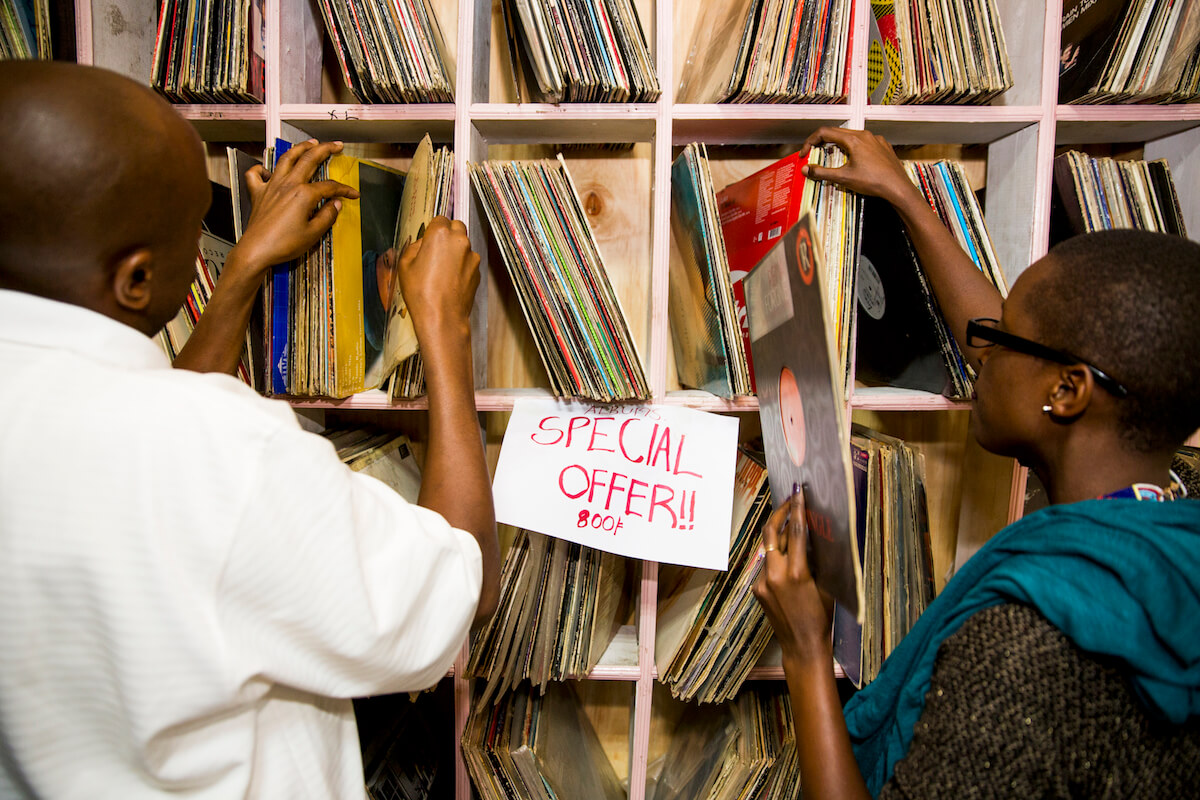 Hundreds of records were on sale for Record Store Day
---
Samuel Ombasa, aka Samthadigga, took to the decks to spin some hip-hop
---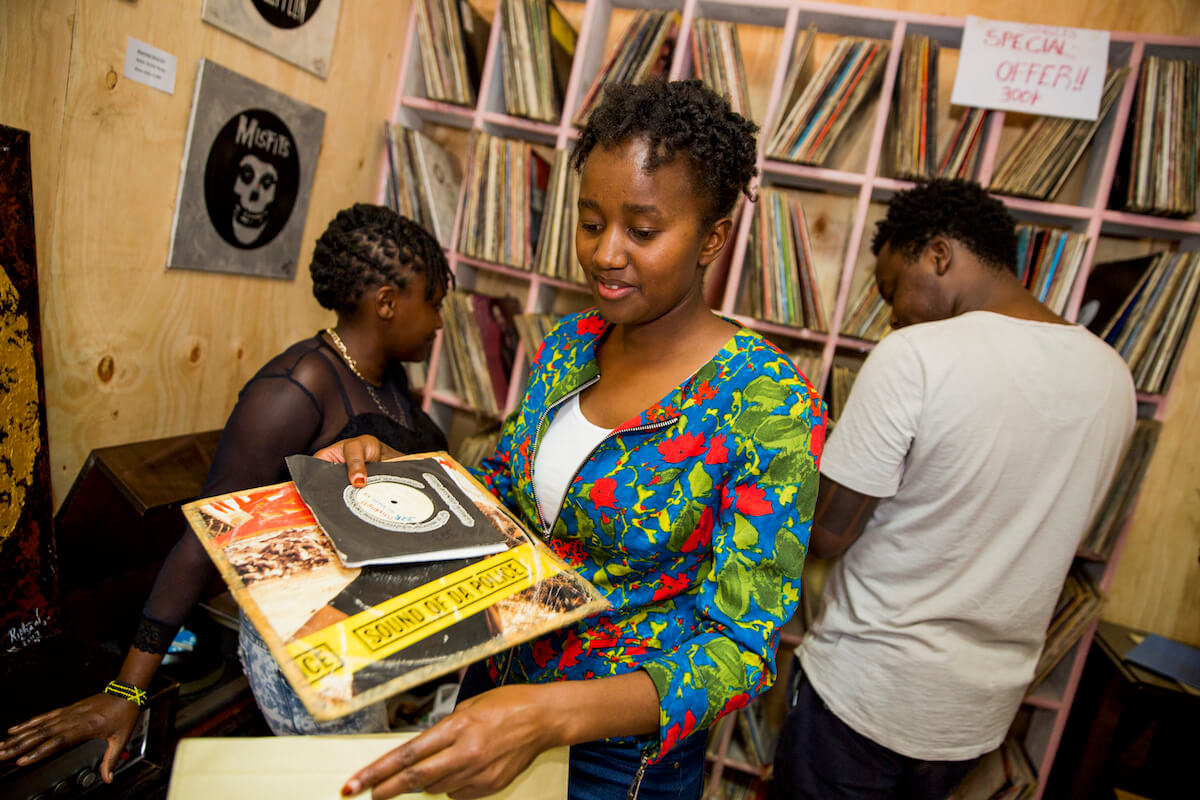 Alicia Kiarie, Jimmy's niece, was in charge of the record sales for the day
---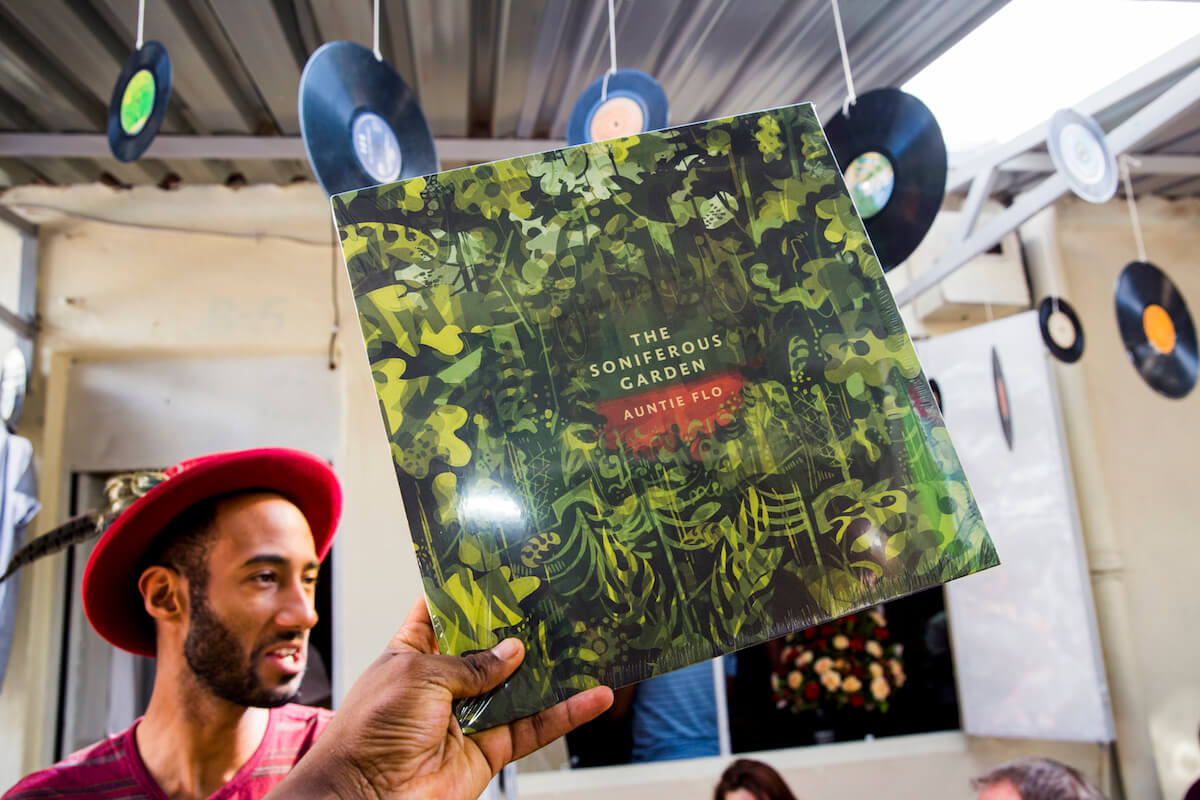 The guys from Santuri Safari sent Jimmy a copy of Auntie Flo's The Soniferous Garden, which was recorded in Santuri's studio in Kampala, Uganda (Pictured: Lionel Diarra)
---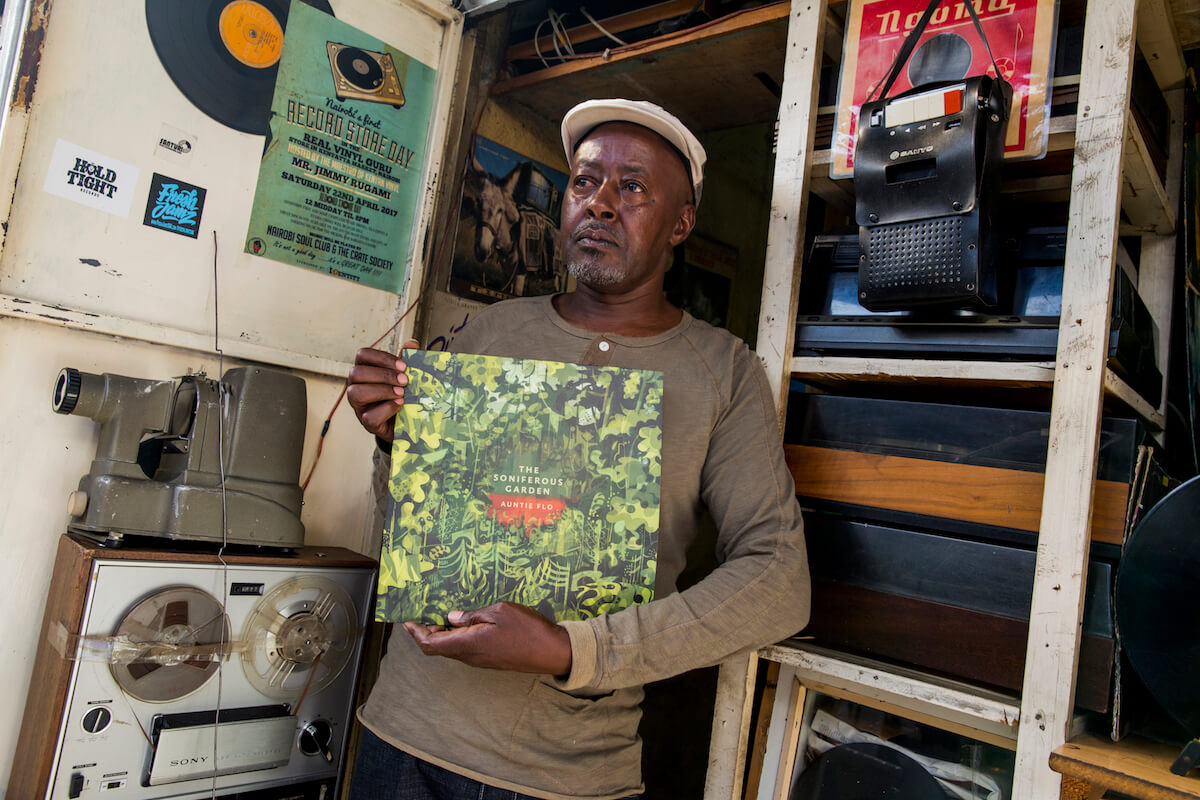 Jimmy holds up the latest addition to his collection
---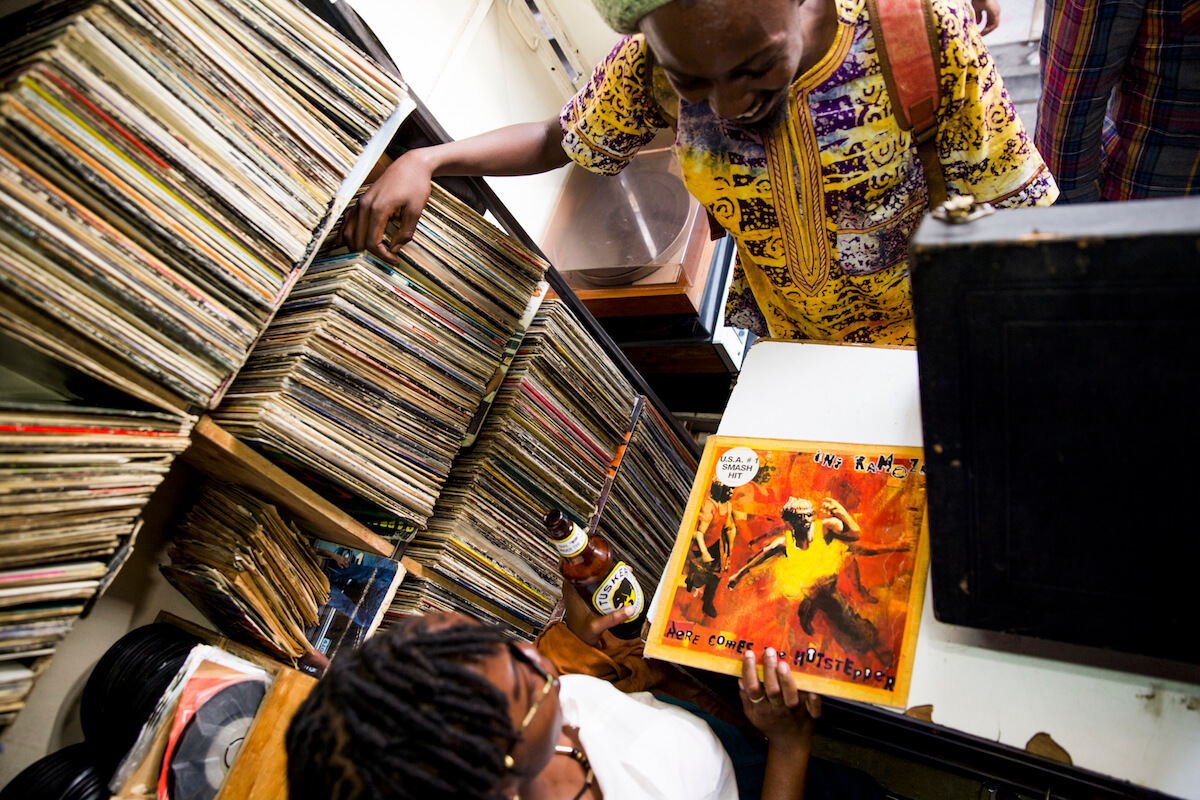 Beer, records and good people made for a perfect day
---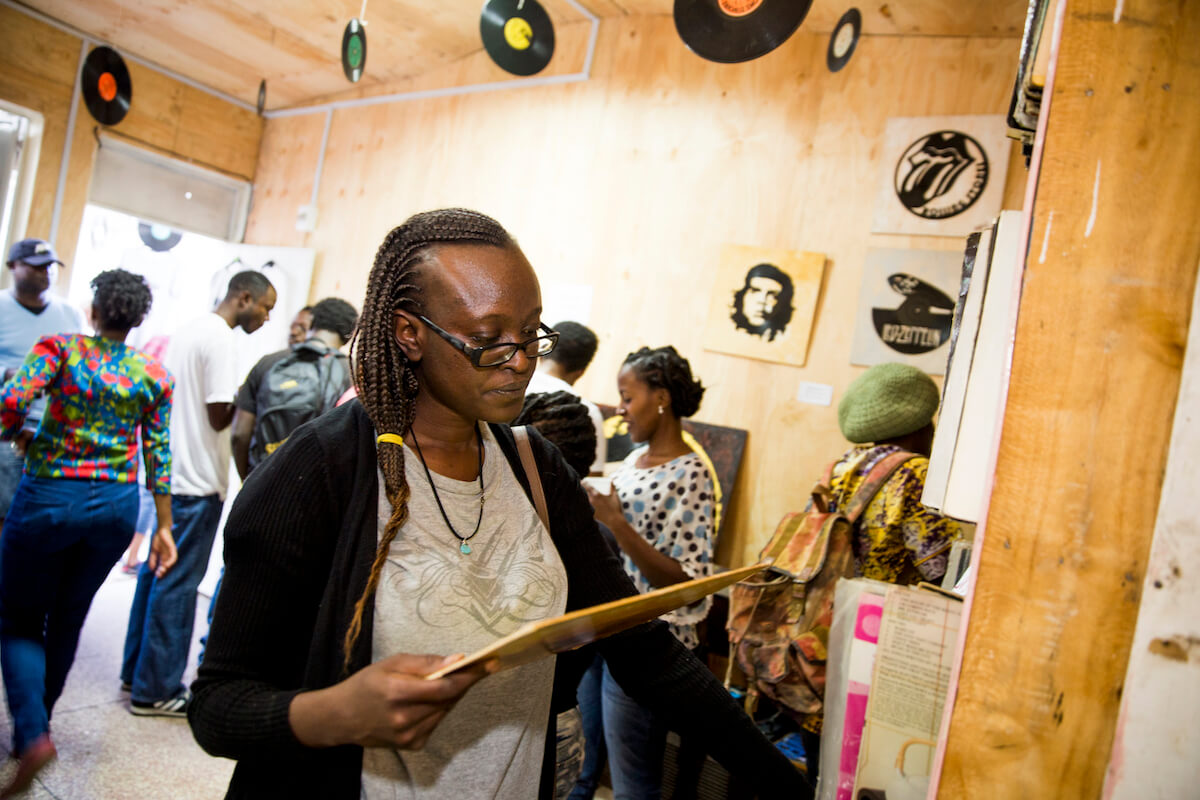 The party went through the afternoon and into the evening
---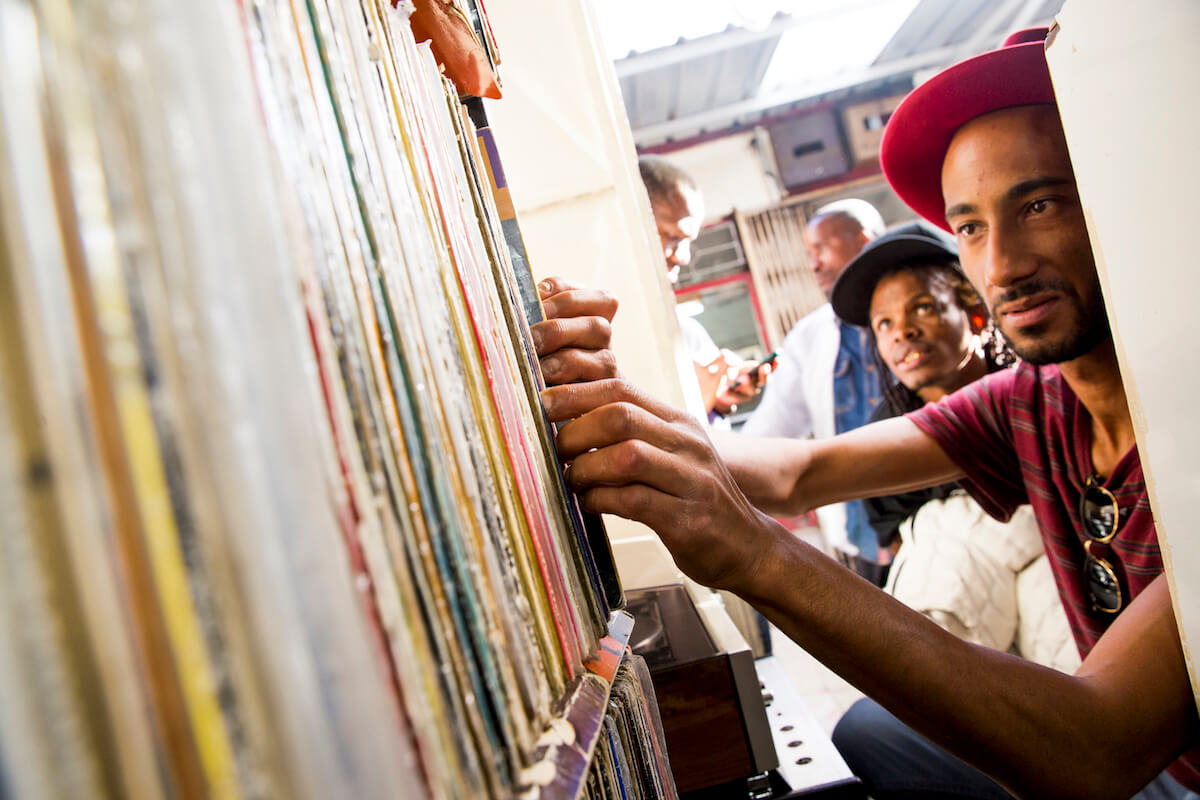 Lionel Diarra, who DJs at monthly event Crate Society, digs for gold
---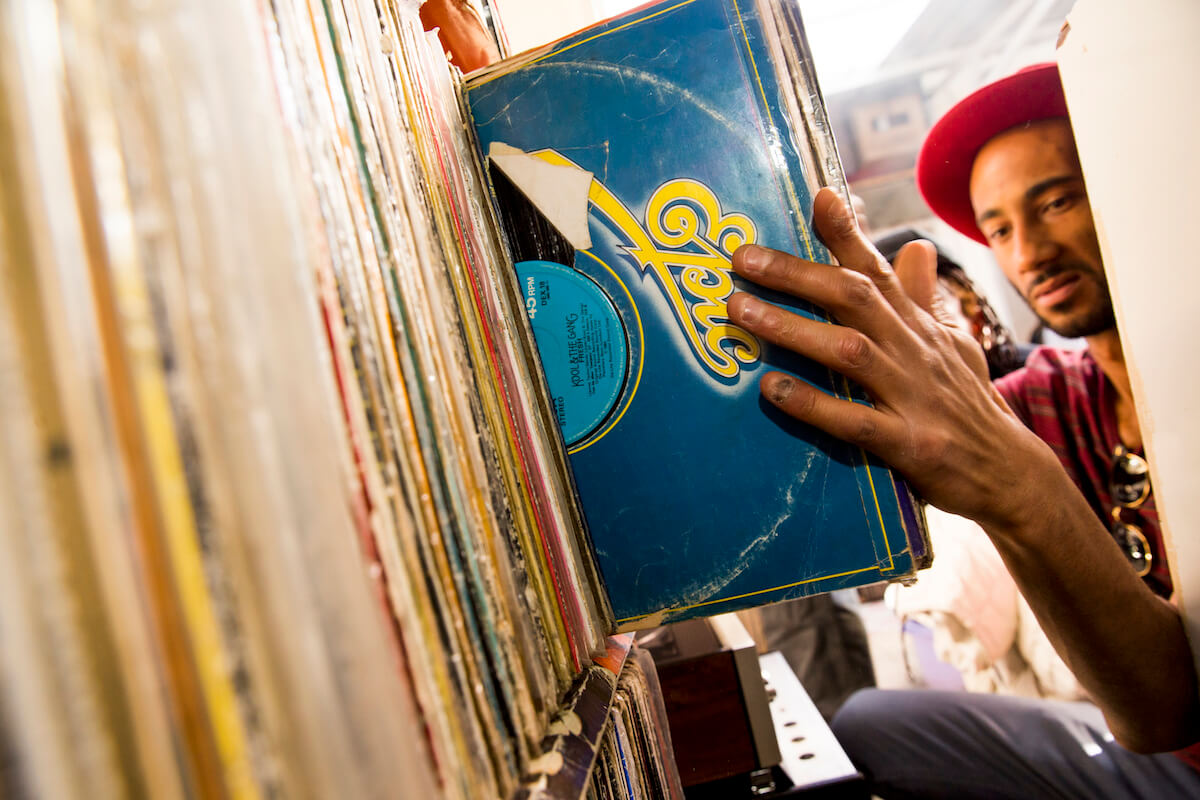 Lionel Diarra
---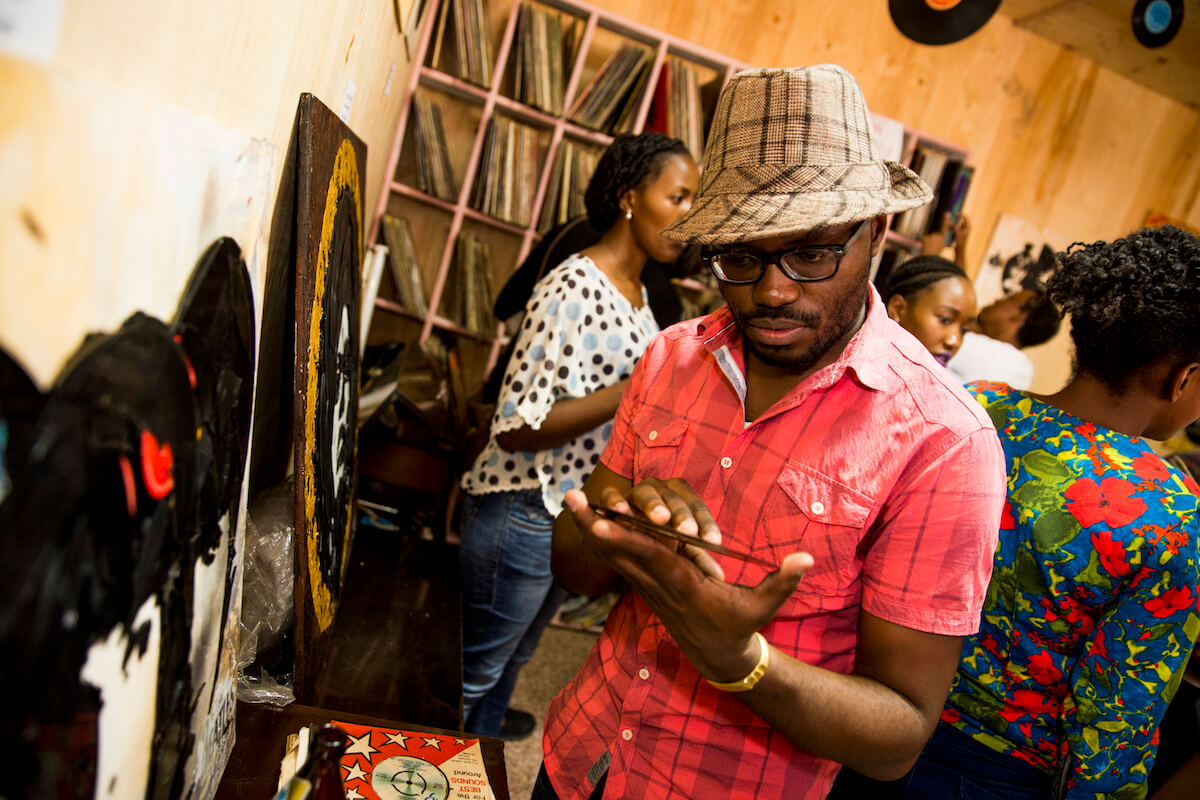 Hundreds of Kenyan and Congolese 7″ records were for sale
---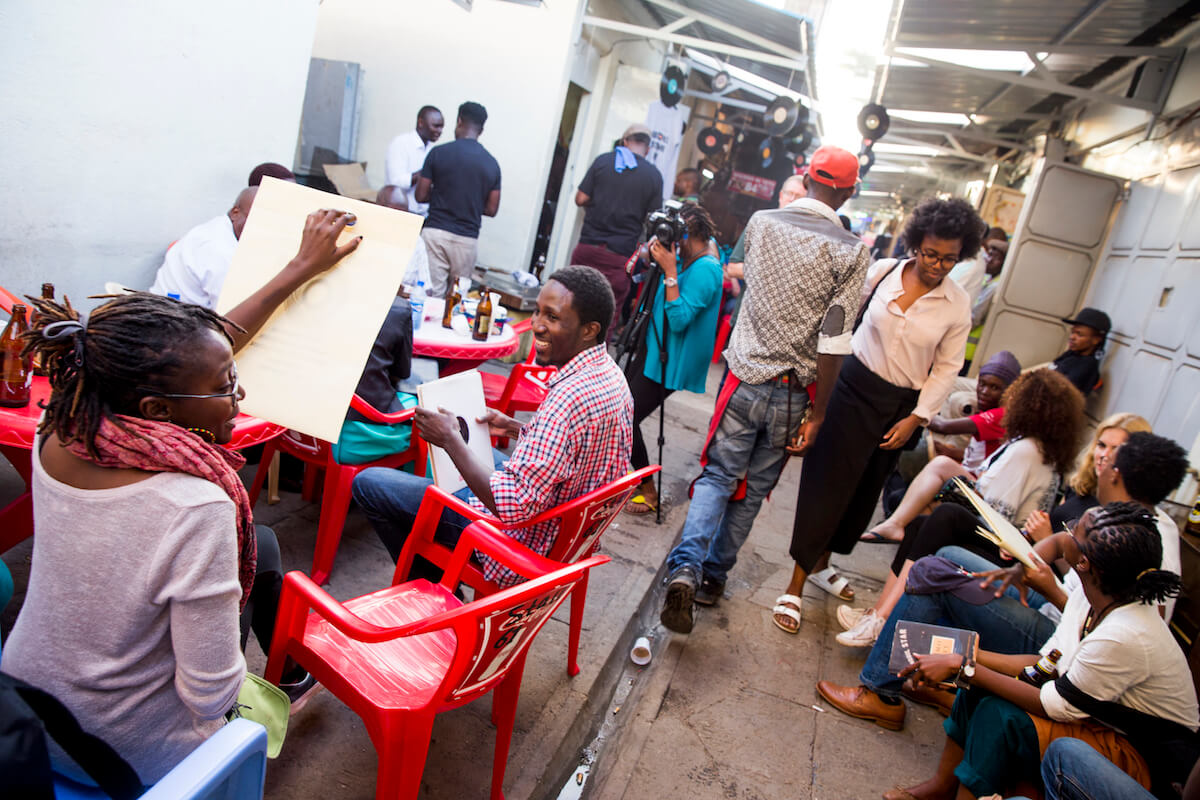 The party spilled onto the alleyway
---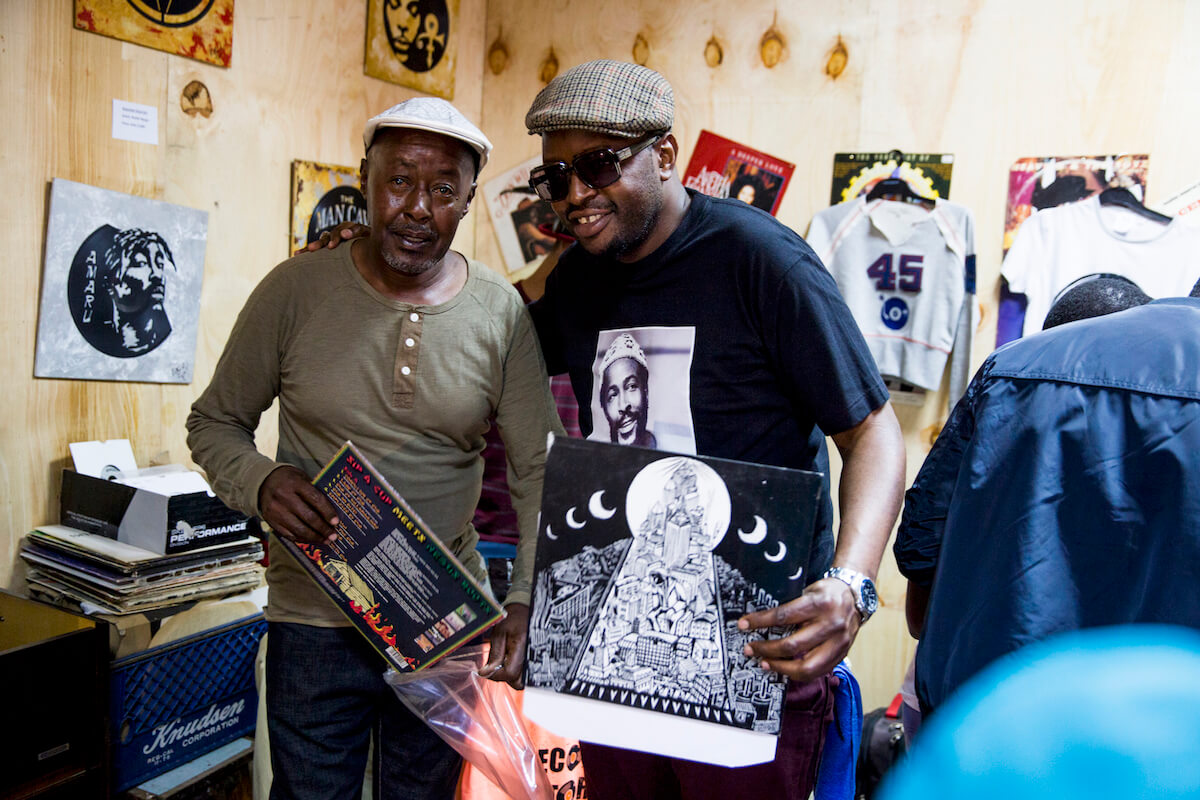 Jimmy poses with Kenyan music promoter and writer Buddha Blaze
---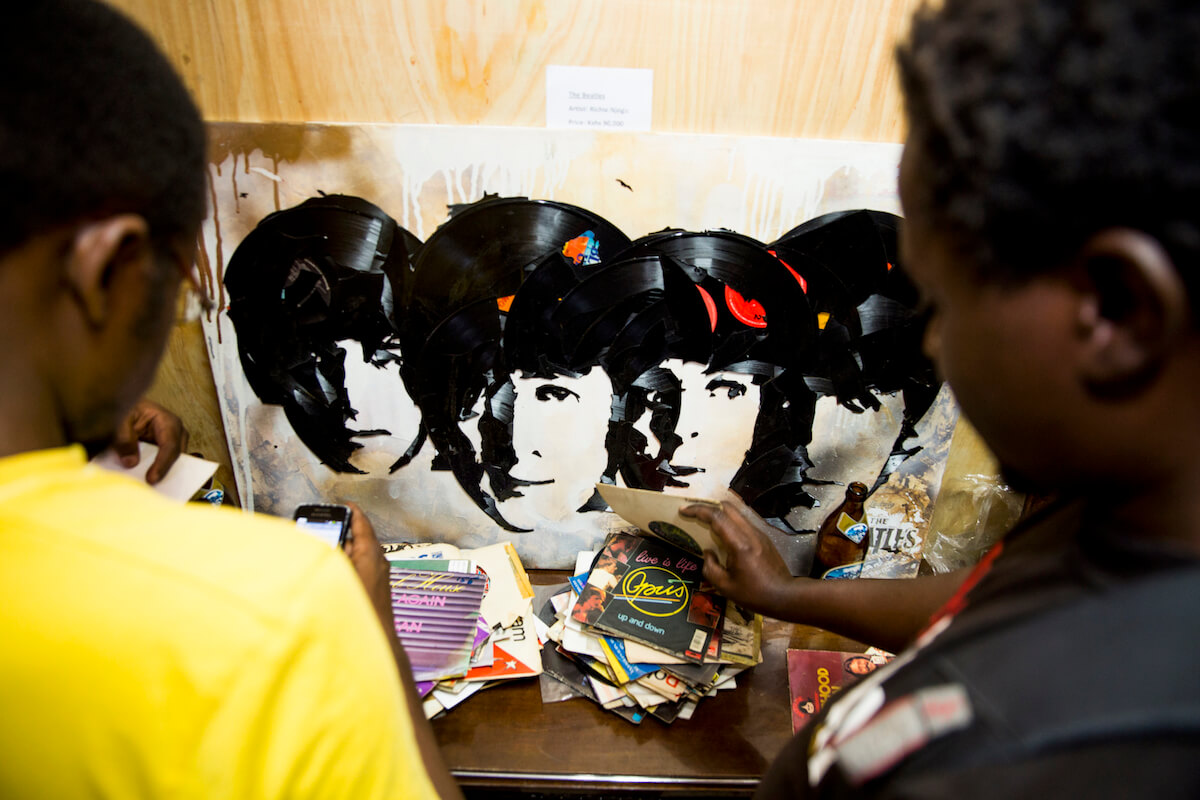 Vinyl art by Richie Njogu
---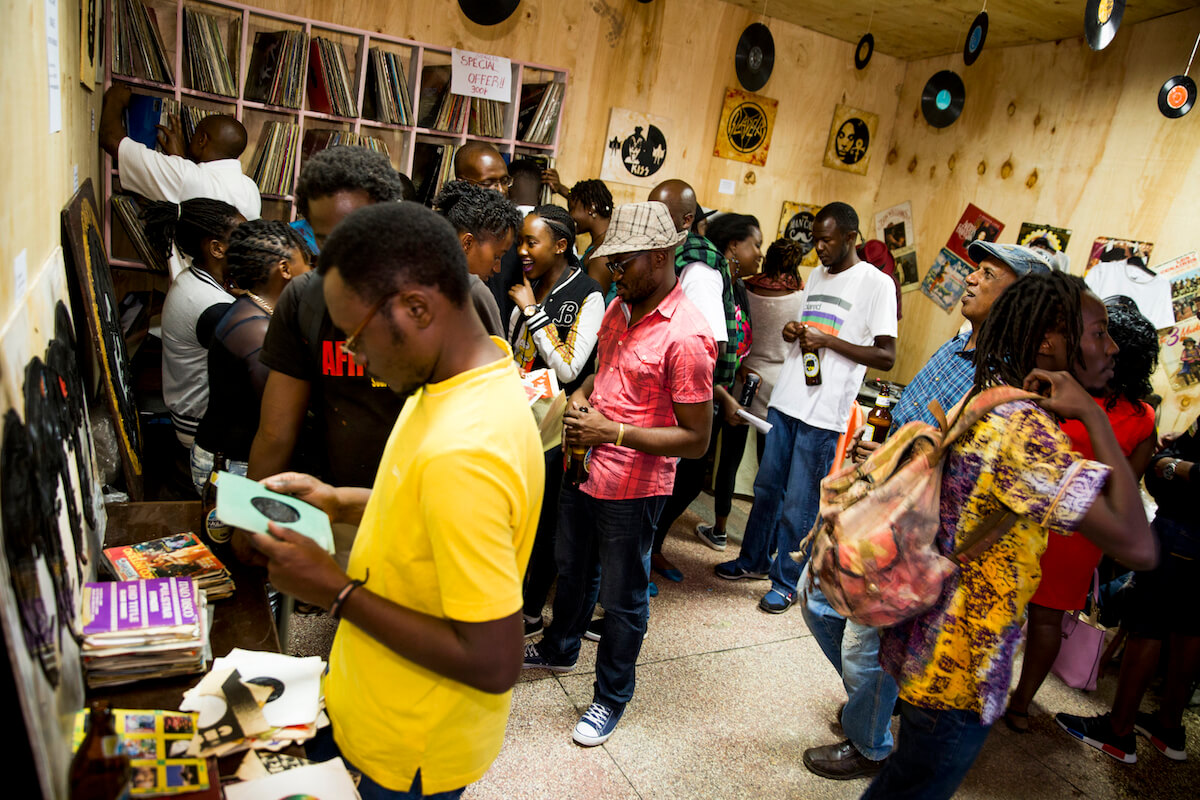 Jimmy unveiled the new section of the shop last Saturday, 30 years after opening his first stall in Kenyatta Market
---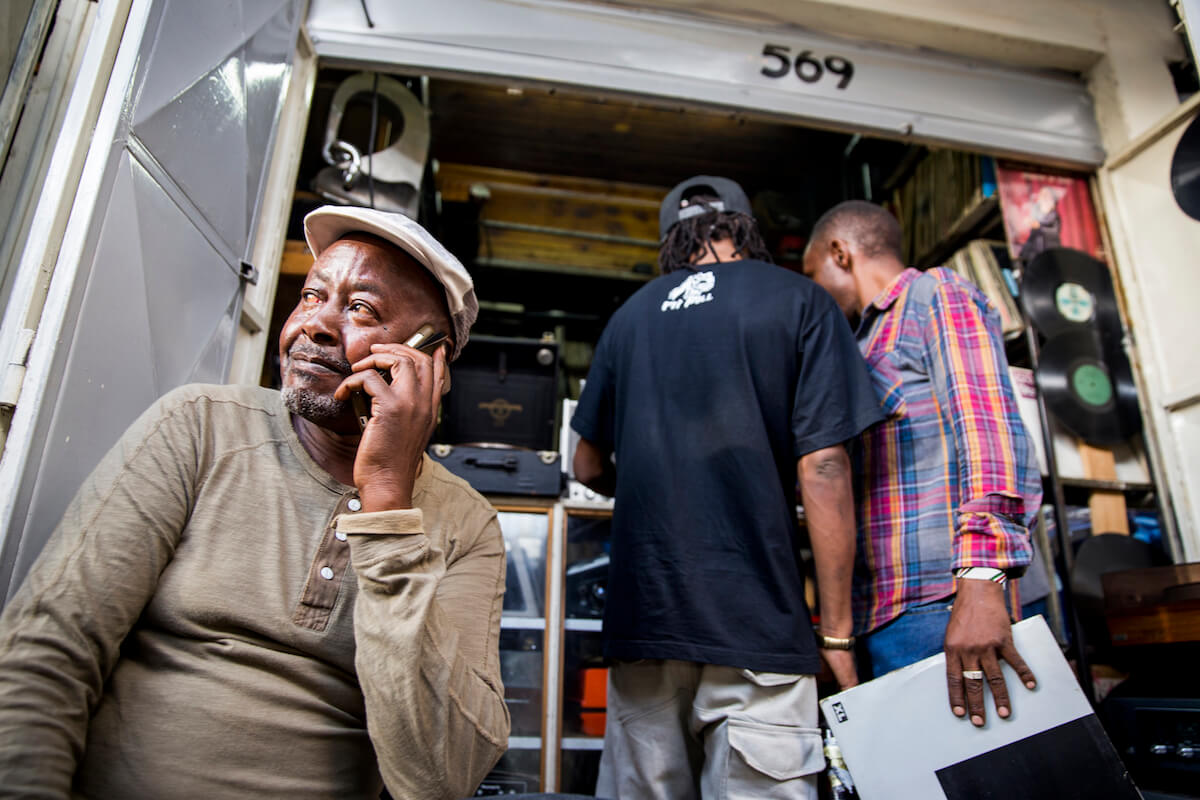 "I never imagined anything even close to this. I'm flying" – James 'Jimmy' Rugami on the success of East Africa's first Record Store Day celebration