Published on
March 21, 2017
Category
Features
A glorious, disputed time, when house and breakbeat were in unison.
Much as has been written about the birth of jungle and its later sibling drum'n'bass, their start date and roots are still open to conjecture. What is certain is that the uniquely British development came out of the early acid house and techno explosion of the late '80s, as increasingly harder sounds played during the ascent of "raves" and the development of hardcore.
The merging of all numerous elements – Belgian, bleep, US techno and more – with the on-going influence of hip-hop, electro and break beats in street culture, all came together to bring the birth of a new sound.
While the debate about when jungle truly came about will be never-ending, there was for a brief period – before the bpms headed higher and higher towards 140bpm and pirate radio across the country starting spreading the message – when House and Breakbeats were in unison.
---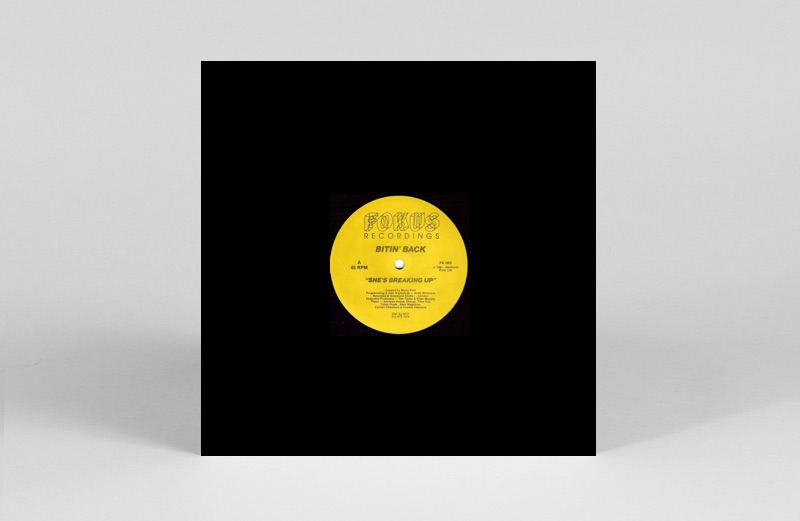 Bitin' Back
'She's Breaking Up'
(Fokus Recordings, 1991)
Back when I was a nipper and had just been bitten by the rave/warehouse bug, there were a few tracks that were like a call to arms that really defined the era and defined a few people and how they would think about music in the future. Like Beltram; LFO; Gonzo; The Ragga Twins and Liquid.
For me and my friends there was a tune that was often discussed and sought after – "what's that bionic man / 6 million dollar man tune?". It was different to many breakbeat tracks at that time – it is funky as hell and actually from South London!
Chosen by: Alphonse
---
Lenny De Ice
'We Are IE'
(i.e Records, 1991)
Whenever the birth of jungle is debated, usually some smart alec offers this track up as a starting point. Many people herald it as the first jungle track ever. Whether that is true or not is a matter for another discussion, but what we can talk about here is the relentless amen, the bleeps, the dubbed out "stepper" bass line and the incredibly suitable 'Lemme hear you scream' vocal sample.
Two other things mark it out as special track for me, the first being a regular 4/4 kick under that amen, resulting in neither a halftime/doubletime breakbeat or a straight-forward House track. It's a simple thing but it makes the track stand out from others for me.
The other is the seemingly random patterning of the track, gunshots fire sporadically and spinbacks drop here and there, its like you can hear how easy it was to get caught up in the creative process of making this music and just wild out and let loose.
Chosen by: Luca Lozano
---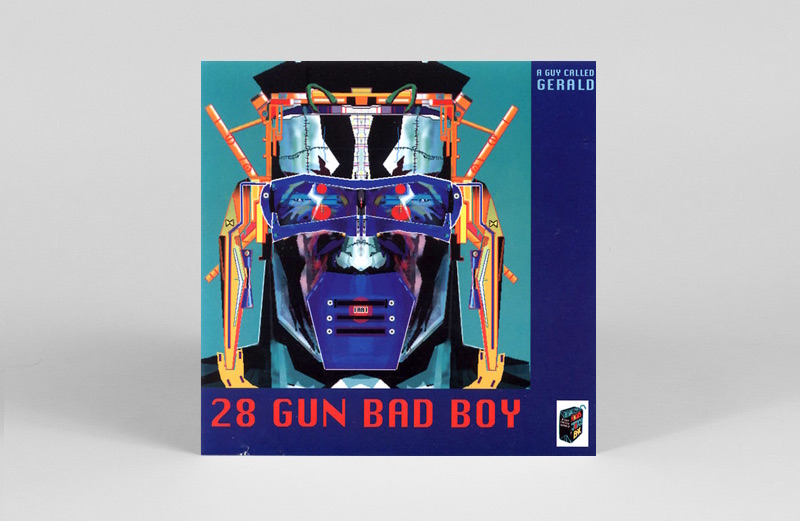 A Guy Called Gerald
'28 Gun Bad Boy'
(Columbia, 1991)
One of my favourite pieces besides the work of early breakbeat and rave protagonists such like Franky Bones aka The Break Boys, the Radioactive Lamb posse, Irdial, Altern 8 or Shut Up And Dance is by Mr. Voodoo Ray himself, A Guy Called Gerald and his 28 Gun Bad Boy.
Originally released on his label Juice Box in 1992 it was pressed before as a white label, I think in '91, on Columbia so probably done in '90/'91. This track combines all aspects and elements which also led to Jungle – a breakbeat based rhythm featuring bleepy lead / stab sounds, a weird and obscure atmosphere, a sub / kinda dread bass line and sharp snare drum roles, plus that a small ragga / dancehall sample at the beginning.
Chosen by: DJ Normal 4
---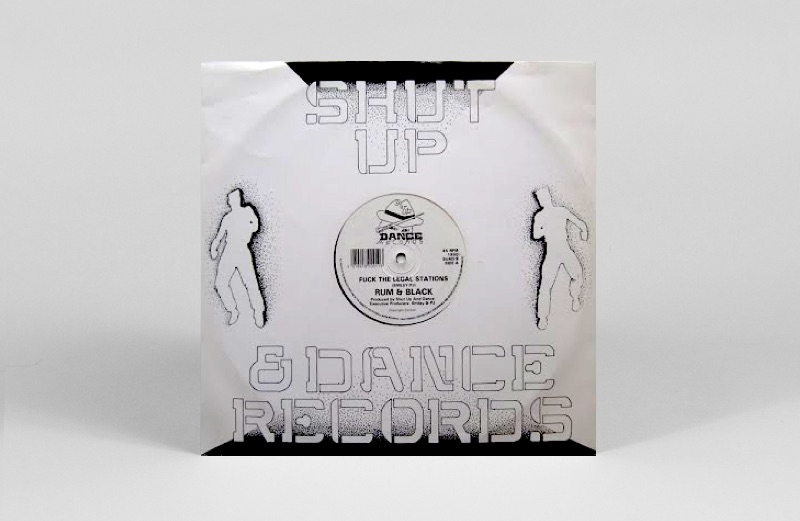 Rum & Black
'F**k The Legal Stations'
(Shut Up & Dance Records, 1990)
If one group comes immediately to mind, it's early Shut Up and Dance. They are legends in my book and exactly on point. Their body of work is gigantic, some cheesy stuff hasn't maybe stood the test of time, but they have a lot of timeless tracks, especially those from their early years. It's difficult to choose one, stuff like 'Derek Went Mad' and 'Lamborghini' are staples in my DJ sets.
Sometimes these tracks have an uncanny deepness and rawness… How they use the samples, they are a little bit off, never perfectly cut like it's held together with scotch tape and a bit atonal, out of sync too, which gives such a nice feel.
Perfection in music – too clean and too tight stuff like you hear so much today – is just boring. This stuff keeps the brain sharp. I am convinced the mind likes to listen to imperfect music because it has to think a bit, fire some neurons around or something. Anyway, I think this track under their Rum & Black alias and might be one of the true first proto-jungle tracks from 1990. It has the jungle bass, the breaks, nefarious attitude sample – that guitar sample is pretty horrible though, but that deep bassline and synthetic NRG bass are so cool again that it doesn't really matter, it paved the way for a lot of things to come.
Chosen by: Danny Wolfers
---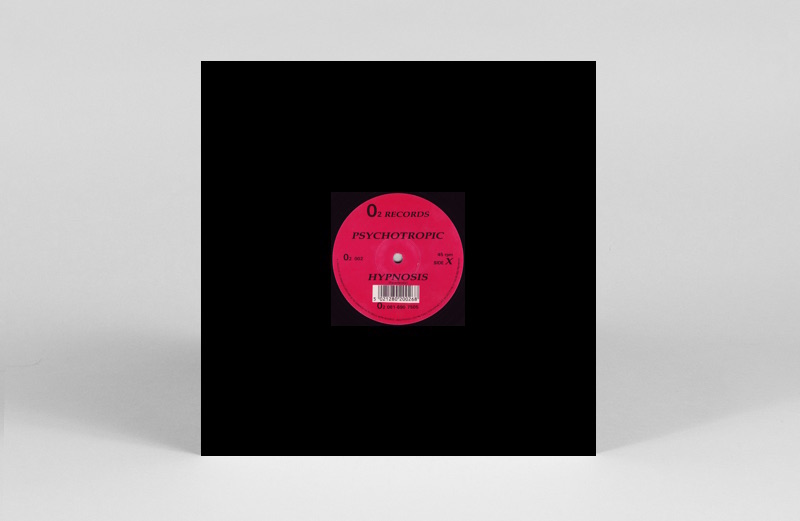 Psychotropic
'Hypnosis'
(02 Records, 1990)
Sublime yet head-melting bliss from 1990 that remains timeless and can still result in a transcendent experience on a dancefloor. It's a very UK sound but this was big in the early rave scenes in Holland, Belgium, San Francisco and beyond and was played in all sorts of different types of clubs in that brief, free period before everything was genrefied.
(Chuggy edit: made by cult-psychedelic legend Nick Nicely no less!)
Chosen by: JD Twitch
---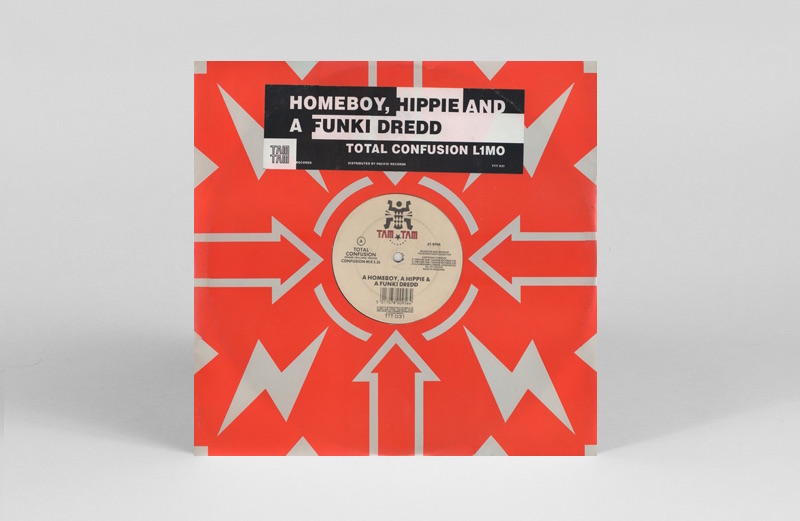 A Homeboy, A Hippie & A Funki Dredd
'Total Confusion (Heavenly Mix)'
(Tam Tam Records, 1990)
This tune was a real big one for me in my rave days in SF and still feels so huge when I play it out today. I especially love this B-side Heavenly mix because it's the perfect fusion of breakbeat, trance, hardcore, and hip-house. It sends me right back into the warehouse. It's euphoric and tough all at once and that massive stab is a total dance floor storm!
Chosen by: Kim Ann Foxmann
---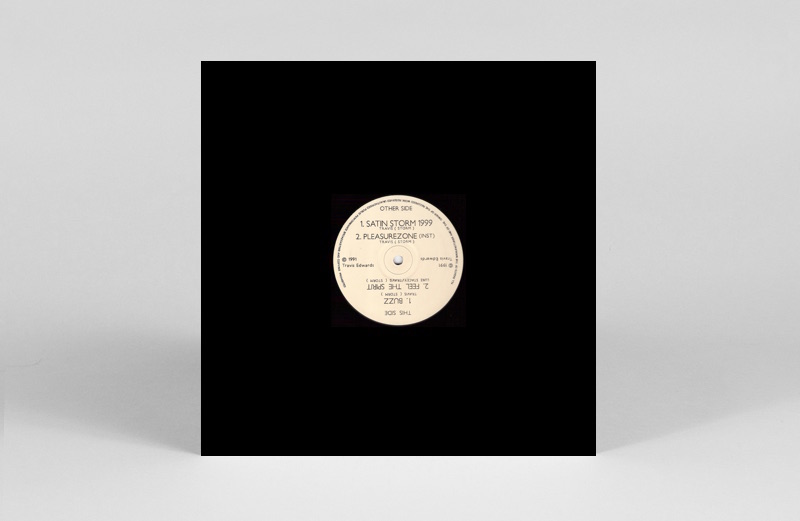 Satin Storm
'1999'
(Satin Storm, 1991)
A record to encapsulates everything about this sound. It's not house, it's not hardcore and it's not yet jungle. Genres appear clearer after the period passes, but at that moment you can't see it, just sense something is bubbling away. Yes a classic, but so what. It's amazing. If you want to hear what all the new producers are trying to capture and move forward, Satin Storm is the template.
Chosen by: Chuggy
---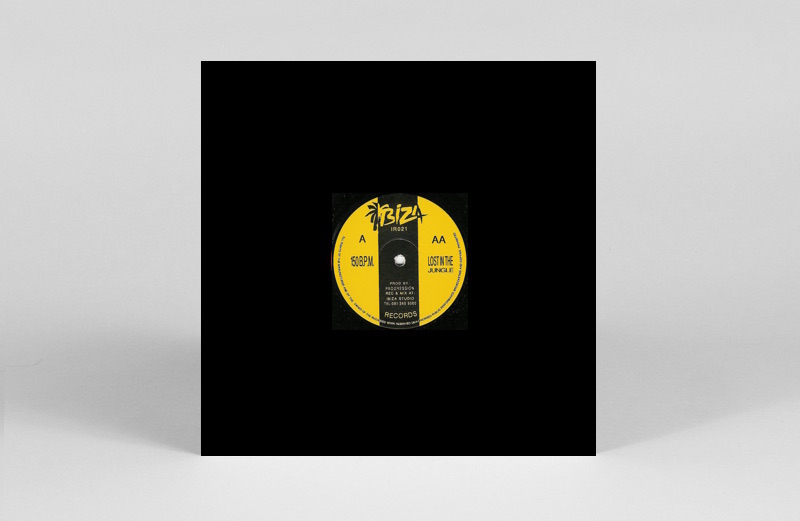 Progression
'Lost In The Jungle'
(Ibiza Records, 1992)
Not in the 120bpm realm but this ruff early jungle from '92 is worth appraisal. By then Jungle was starting to really find its own sound, has a lot less of the hardcore/techno sounds/samples you hear in records from that era that get called proto-jungle, and the tempo has gone up. Much more dub/ragga style with that half time/double time thing going on. Very loose and atonal as jungle should be.
Chosen by: Timothy "Junior" Fairplay