Published on
June 22, 2017
Category
Features
Bullion revisits his now legendary ode to J Dilla, ten years on.
Ten years ago Nathan Jenkins aka Bullion sat down at his computer with an expanded box set of Beach Boys' Pet Sounds and began the painstaking task of cutting and pasting snippets from each track in J Dilla's lazy, slung style.
Jay Dee had passed away months earlier, and the resulting 25-minute mixtape became a legendary underground ode to the hip-hop producer – a sort of bedroom mash-up that Gorilla Vs. Bear praised as "a more adventurous version of The Grey Album, but with J Dilla and the Beach Boys standing in for Jay-Z and the Beatles" and gave Bullion 50,000 MySpace plays in a day.
Much bootlegged, but never officially released, Bullion is now revisiting Pet Sounds – In The Key of Dee ten years on for a live show at Jazz Café and took the opportunity to dive back into the unassuming story behind the album and it's unprecedented resonance.
Expanding the set from 25 minutes to an hour has also resulted in the creation of new material, one track from which you can hear for the first time below while you read.
---
I grew up listening to the Beach Boys through my Dad, I had a makeshift surf board that I'd bring out to impress my parents' friends at dinner parties. Pet Sounds was the more sophisticated side of the Beach Boys that I didn't get into until my late teens. MySpace was becoming a thing and a few tracks from Donuts went up on J Dilla's page. I became obsessed with it like everyone else. It had everything I loved about rap, garage and pop music and got me hooked on mimicking that production style.
I had a basic home set up for making music and got this Pet Sounds box set with all the studio sessions and Brian directing the musicians between takes. He sounds like he's flying on something and he wants everyone to know how great the record's going to be! I had a go at using some of the isolated parts to make a beat and before long had a few in the bag. I decided to do the whole album.
I was working in the day as a "music librarian", so evenings and weekends I spent painstakingly programming samples and drums, trying to channel that clever Jay Dee swing. I was quite inexperienced with production so I wasn't bothering with EQs or designing my own sounds or anything. Just pop a compressor on the whole thing and hope for the best! One thing I was careful not to lose was the attention to harmony and arrangement in Pet Sounds. It's sacred, that album. I didn't want to just chop it to oblivion.
Once all the tracks were finished, it made sense to sequence them as a seamless mix, the same as Donuts. With all the spoken samples I'd been collecting, this theme emerged of Brian Wilson and Jay Dee paying tribute to each other. Clips of people talking about the genius of Brian or Brian talking about his favourite Beatles albums turned into nods to Dilla and Donuts.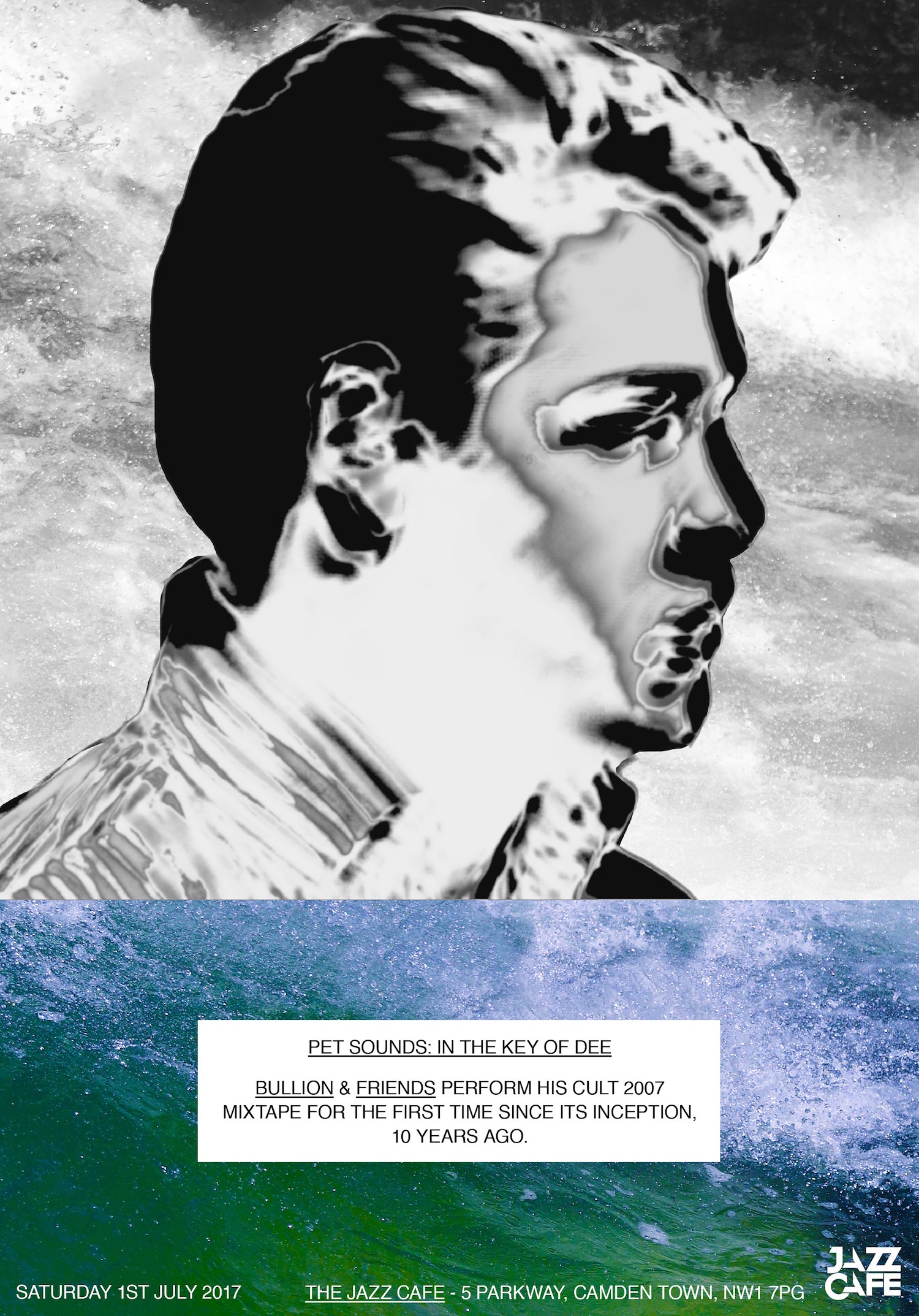 I put it online and Gorilla Vs Bear who had a pretty big following picked it up; I remember thinking I'd hit the big time because I had 50,000 plays in a day on MySpace! I actually quit my job shortly after that in dramatic fashion and went on holiday to Spain for a few weeks, but had to fly home a week early because I ran out of money.
The album was bootlegged on vinyl, either cut from mp3 or they took it off one of the CDs I gave away outside record shops. Whoever distributes it has done quite well according to numerous record shops abroad I've visited – "we just sold out of your Pet Sounds thing again!" I've finally had it banned from being sold on Discogs… The Beach Boys vs J Dilla isn't even the right title!
Jazz Cafe got in touch to ask if I'd perform the album on the 10 year anniversary. I spoke to my drummer friend Giles King-Ashong – who plays with people like Mica Levi, Sampha and Kate Tempest – and he, along with another friend and musical don Raven Bush, came up with the vision for how we could do it. They put a 10-piece band together full of brilliant musicians and Raven transcribed the parts into sheet music. I'm hugely lucky to be able to learn from them all. It's an extended version of the album and there's a fair bit of new material especially for the show.
---
Bullion presents: Pet Sounds In The Key Of Dee Live will take place on 1st July at Jazz Café. Get your tickets here.