Published on
October 27, 2022
Category
Features
Permanent Rotation is a series in which producers, DJs, and musicians go deep on the albums that have inspired them.
One of the biggest breakout stars in electronic music in the past couple of years, TSHA has just released her debut album Capricorn Sun on Ninja Tune, a kaleidoscopic fusion of UK garage, pop and future R&B that was largely crafted during lockdown. Capricorn Sun took its inspiration from an unlikely source — Pink Floyd's 1973 prog-rock masterpiece, Dark Side of the Moon.
TSHA is very good at making shit happen. It was just four and a half years ago that the London-based producer and DJ, born Teisha Matthews, went to a Bonobo concert in Brixton and decided this was the kind of artist she wanted to be — someone who performed electronic music live, with a band. Just two years later, one of her tracks, "Sacred", was selected by her idol to appear on his 2019 fabric presents mix. Two years after that, she helmed her own fabric presents — a pretty phenomenal evolution by anyone's standards. 
Hearing it described to her in this way, TSHA responds with characteristic modesty: "Yeah, it's a bit nuts when you put it like that," she says. "It was a full circle moment, the fabric thing, and it's quite weird to think about because that's when most people first heard me, on the [Bonobo] fabric mix and now I'm doing one, that's kind of crazy."
The fabric mix is just one of many remarkable achievements Matthews has landed in the past four years, among them signing to Ninja Tune, where she just released her debut album Capricorn Sun; putting out an Essential Mix; touring the UK, Europe and the US; and fronting the cover of both Mixmag and DJ Mag. The morning we speak with Matthews, a couple of days after she DJed for Burberry at London Fashion Week, she's unsurprisingly "physically exhausted", but excited to chat about the record that's most impacted her recently — Pink Floyd's Dark Side of the Moon. 
"I was really late to this record because I didn't grow up in a house where we listened to a lot of bands," says Matthews, whose mother was a raver. Both her brothers were into electronic music, and one was a DJ — it's where she absorbed a love of club music at an early age — but she didn't hear much in the way of bands beyond the likes of Oasis as a kid. "It was my fiancé George who at the beginning of lockdown said, "I think you'd like Pink Floyd. And then he played it [DSOTM] and I was just like, 'Oh my god, this is the best album I've ever heard in my entire life," she says.
"It's so ahead of its time, and I fell in love with the electronic sounds, and I can hear them experimenting, and I fell in love with the idea of a concept album as well." All of this was front of mind as Matthews started putting together her own LP during lockdown. "It led me to make sure I included guitar and it helped influence the kind of '70s themes or psychedelic notes in it [Capricorn Sun]," she says. Matthews' opening track "Galdem", featuring the recorded voice of her best friend, was influenced by "Speak To Me", the atmospheric track that introduces Dark Side of The Moon.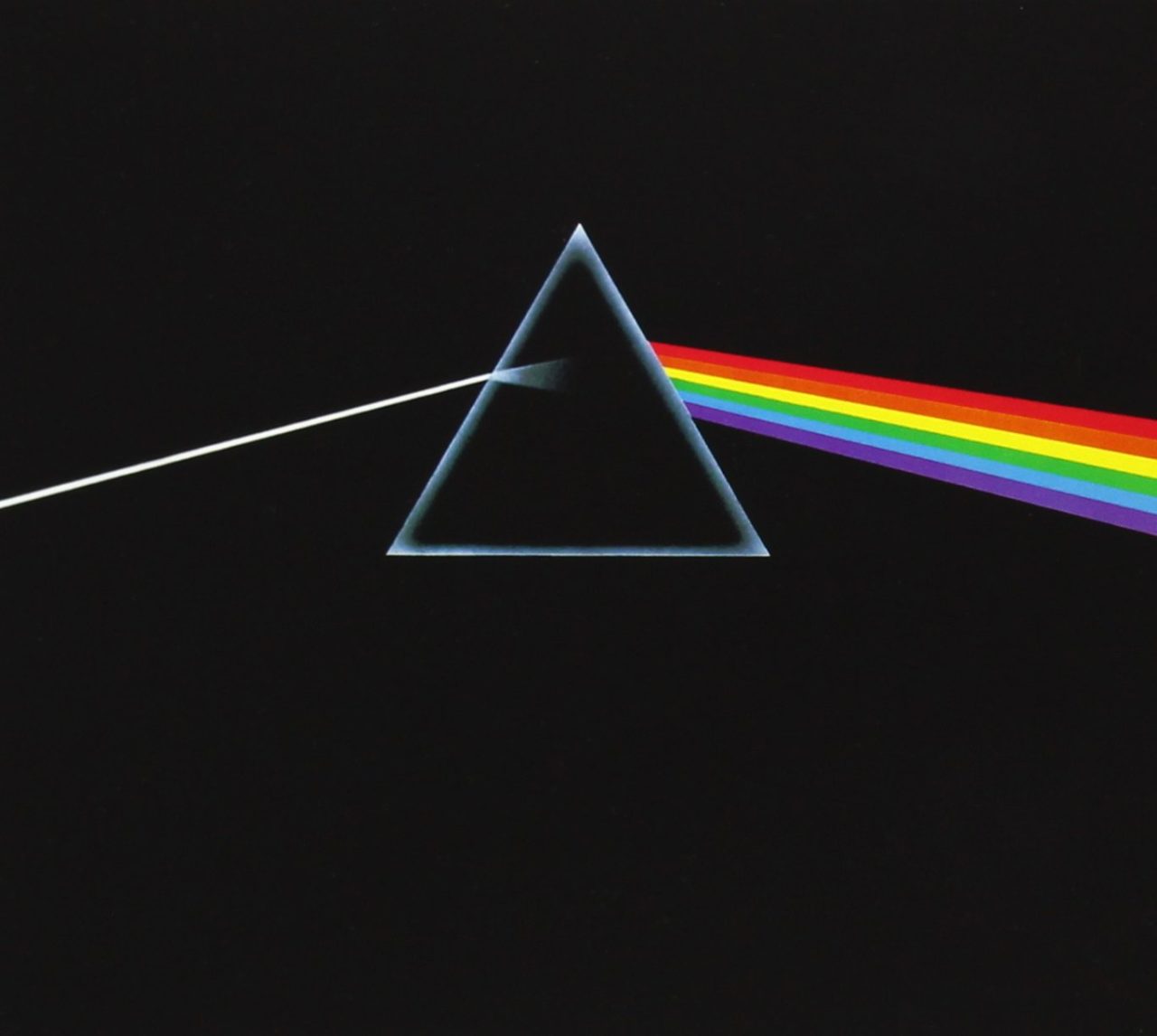 She listened to DSOTM "nonstop" throughout lockdown —but only when she wasn't working on her own music. "I think it can kind of cloud what you're doing and you start to worry that it doesn't sound like this or doesn't sound like that and then you start getting a bit paranoid about what you're doing," she says. She needn't have fretted — her debut is an incredibly assured listen that, while clearly influenced by the likes of Bonobo, is imbued with enough depth, deftly handled genre-hopping, and moments of vulnerability such as "Sister", inspired by the recent discovery that she has a half-sister, to stand out as her own. 
Music aside, Matthews' warmth and candour are a big part of her appeal. She's been radically honest on social media about the pressures of performing, and how sensitive she is to perceived failure or criticism. Ricocheting between playing packed-out venues in the UK to scant crowds in the US, where her profile is smaller, leaves her feeling "up and down constantly" she says. "I've got to the point now where I'm really numb because my brain can't cope with all the ups and downs and whether something went well," she confesses. 
Being your own worst critic is always a double-edged sword (you push yourself harder, you put yourself through emotional torture), but in Matthews' case, her own high standards — paired with careful planning and natural talent — have doubtless fuelled her steep ascent over the past few years. "When I set out goals and plans, I don't like to deviate," she says. "Setting goals is my thing, and breaking goals down into smaller steps so that they're easier to manage, I feel like that's how I've been able to achieve everything." With this kind of work ethic, it's not hard to see how she's already achieved so much — and to imagine just how far she'll go. 
Words by Annabel Ross