Venezuelan synth, roots rarities, Indian disco jazz and more.
With our new albums coming tomorrow, we begin our mid-year round-up with a selection of our favourite archival releases and compilations of the last six months.
Drawn from all corners of the world, reissues have the potential to reframe existing narratives, challenge expectations and increase access to a wide breadth of music.
Whether reviving rare records like Rupa's Disco Jazz or Yabby You's Walls Of Jerusalem, exploring unexpected fusions of lovers rock and Venezuelan folk music in Frank Harris & Maria Marquez's Echoes, or beginning to archive crucial moments in UK underground music history, as on Fabio & Grooverider's 30 Years of Rage retrospective, each of the ten selections below stands out for contributing to our understanding and enjoyment of musical history.
The 10 records below have been selected by VF Editors Anton Spice and Gabriela Helfet.
---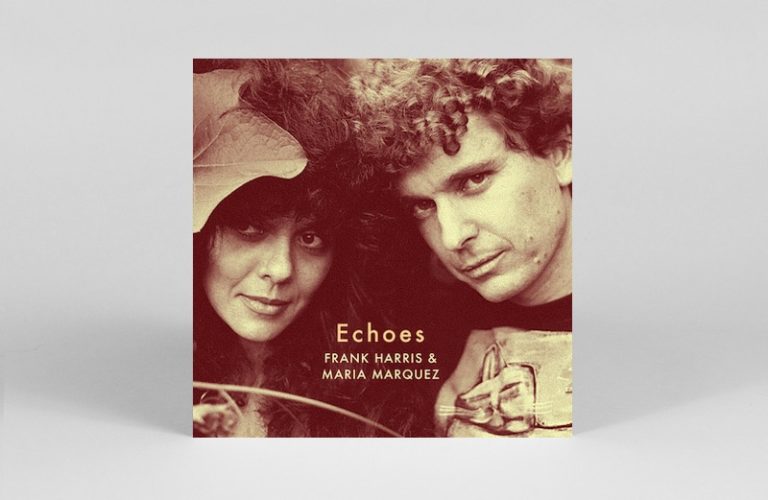 Frank Harris & Maria Marquez
Echoes
(Strangelove Music)
A beautiful collection of avant-pop and electronic experimentation from early IBM-turned-midi enthusiast Frank Harris, and Venezuelan singer Maria Marquez. Tapping into the synthetic soul and traditional folk melodies that have made Music From Memories' Outro Tempo comps so successful, Echoes moves from the poignant (and occasionally bizarre) folkloric melancholia of 'Canto Del Pilon' (with farmyard field recordings throughout) to the cascading instrumentals of 'Ethnocity' and sultry lovers rock-influenced 'Loveroom'.
---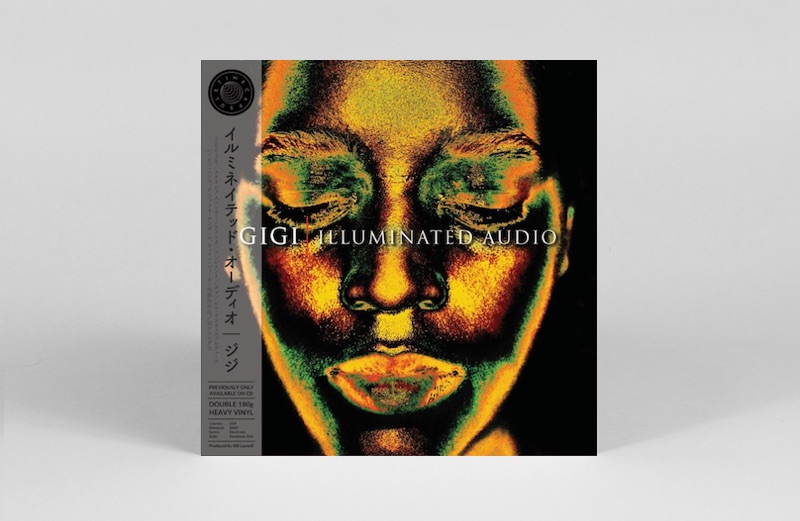 Gigi
Illuminated Audio
(Time Capsule)
In 2001, Ethiopian vocalist Gigi recorded her debut album alongside jazz luminaries like Herbie Hancock, Pharoah Sanders and Wayne Shorter. Two years later, producer and bassist Bill Laswell treated the whole album to a dream-like, ambient dub makeover. Soaring sax riffs, plaintive vocals and gossamer synth lines give Illuminated Audio a billowing, organic sound, exemplified by the slow-motion Ethio-skank of 'Mengedegna'. Attention to detail on the tracing paper obi strip and bi-lingual liner notes make this one feel particularly special, lifted out of CD-only obscurity by Kay Suzuki's Time Capsule earlier this year.
---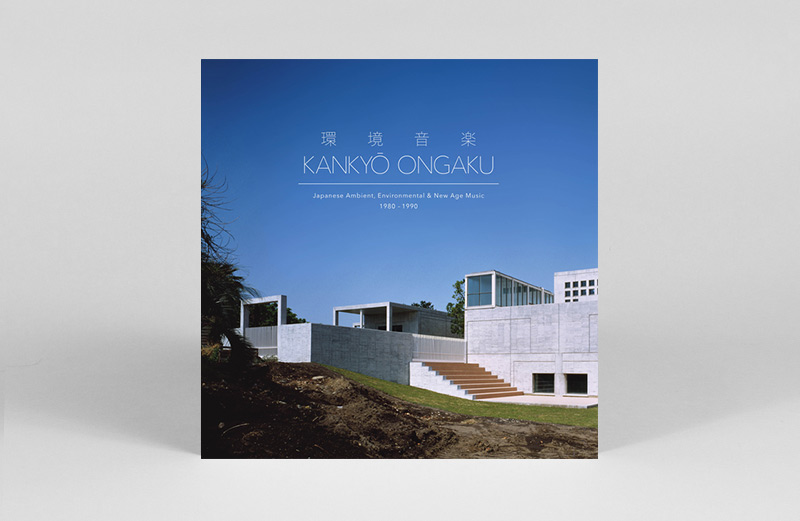 Various Artists
Kankyō Ongaku: Japanese Ambient, Environmental & New Age Music 1980-1990
(Light In The Attic)
"Kankyō Ongaku, which translates to "environmental music," is an umbrella term used to describe the soundscapes, architectural acoustics, and incidental music that soundtracked the spaces, products, and experiences of 1980s Japan." From soundtracks for air conditioners to stationary shop music, Light in the Attic continued its Japan Archival Series with Kankyō Ongaku: Japanese Ambient, Environmental & New Age Music 1980-1990. Across 3xLP the compilation features 25 tracks, many of which are being released outside of Japan for the first time, with tunes by Japanese visionaries including Joe Hisaishi, Ryuichi Sakamoto, Yasuaki Shimizu, Haruomi Hosono and Jun Fukamachi.
---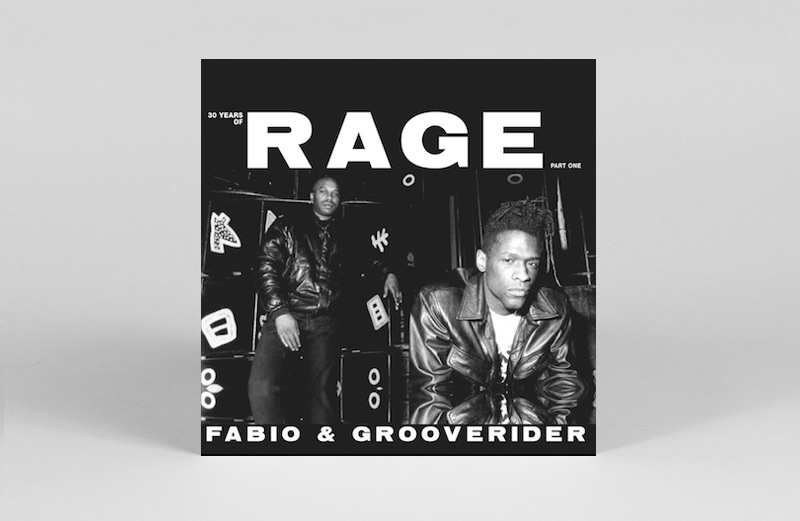 Fabio & Grooverider
30 Years of Rage
(Above Board Projects)
Jungle, drum 'n' bass, and grime (what Simon Reynolds has called the 'hardcore continuum') tend to be immune to archival reappraisal, and as such it's particularly welcome when compilations appear that help provide a narrative to some of the UK's most creative musical evolutions. Capturing the sound of their game-changing club night, Rage, Fabio & Grooverider released the 32-track comp as 4×12" double packs, going some way to providing a historical framework for the emergence of that archetypal UK bass sound throughout the '90s.
---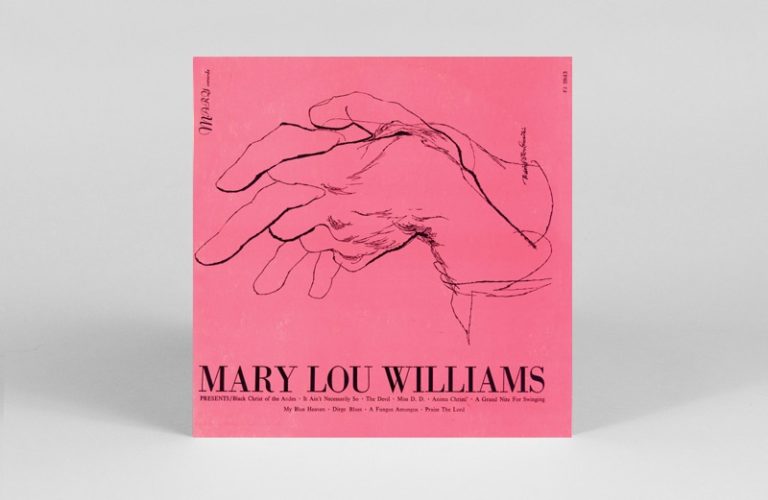 Mary Lou Williams
Mary Lou Williams
(Smithsonian)
Originally released in 1964, and later issued in Europe as Black Christ Of The Andes, Mary Lou Williams' self-titled album is a deep jazz gem, showcasing both William's ear for righteous expression and the sensitive, dynamic playing that makes her one of the most important jazz pianists of the century. Featuring choral spirituals like 'Black Christ Of The Andes' and 'The Devil', a tender trio rendition of 'It Ain't Necessarily So' and the gospel blues romp 'Praise The Lord', few albums are as essential yet unheralded as this.
---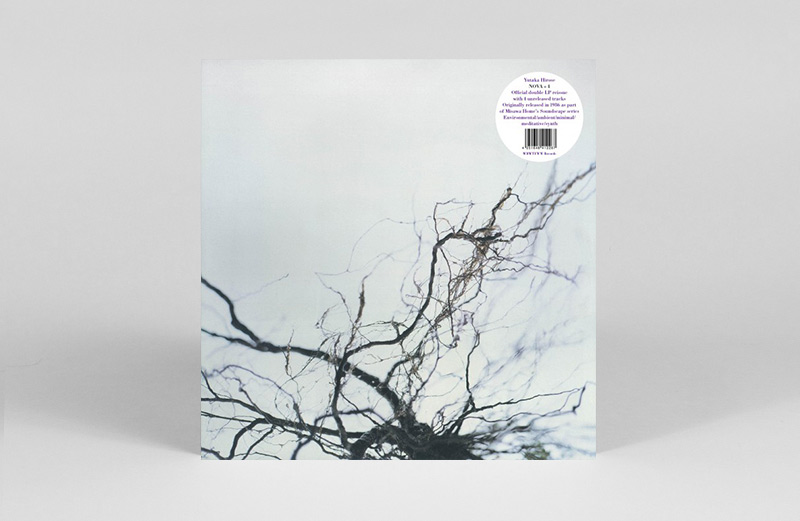 Yutaka Hirose
Nova 4
(WRWTFWW)
Created for use in Misawa Home Corporation's prefabricated homes, Yutaka Hirose's zen 1986 Japanese environmental music for model houses, Nova 4, sees its first reissue courtesy of WRWTFWW. The sublime offering features the original album alongside 50 minutes of previously unheard material from Hirose's vault. Nova 4 was also one of a slew of stellar releases from the label this year, following Sora's 2003 Japanese electronica album Re.Sort, as well as Grauzone's cult proto-techno classic Eisbär. Look out for Satoshi Ashikawa's coveted Still Way (Wave Notation 2) LP incoming from the label later this summer too.
---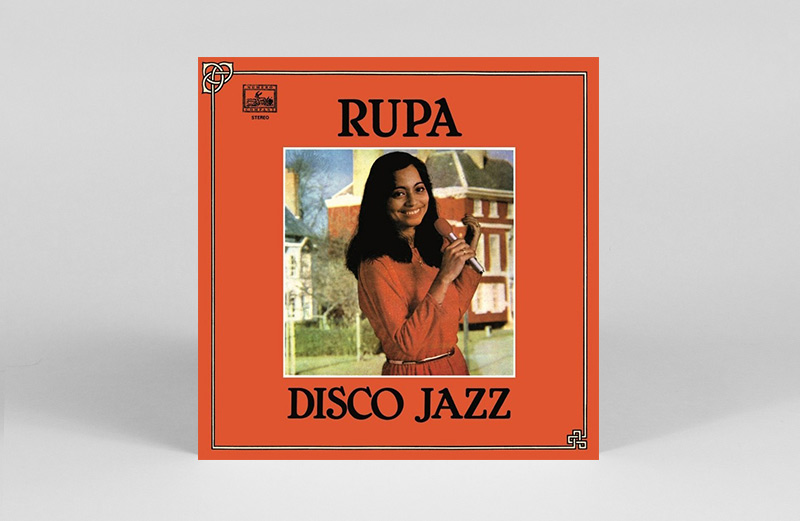 Rupa
Disco Jazz
(Numero Group)
"Barely disco and hardly jazz" – Rupa Biswas' 1982 album Disco Jazz was given its first official reissue by Numero Group, following a number of dodgy bootlegs. Though known amongst diggers, thanks to YouTube's algorithm the track 'Aaj Shanibar' has recently reached wider audiences, bringing a newfound urgency for a reissue of Biswas' LP to the fore. Recorded at Calgary's Living Room Studios by a combination of Indian and Canadian musicians, the LP hears the sarod (a stringed instrument used in Hindustani music) pick out intricate melodies around a disco beat, reminiscent of the great synth-led Bollywood boogie soundtracks of the '80s.
---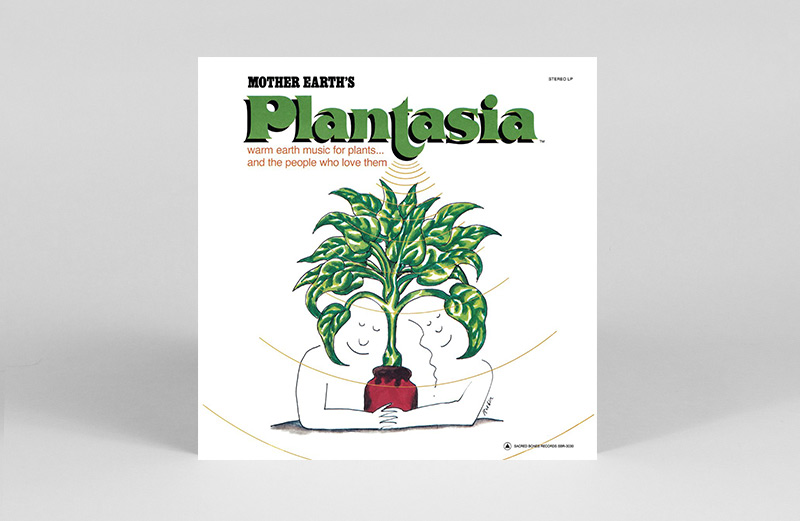 Mort Garson
Mother Earth's Plantasia
(Sacred Bones)
"If you purchased a snake plant, asparagus fern, peace lily, or what have you from Mother Earth on Melrose Avenue in Los Angeles (or bought a Simmons mattress from Sears), you also took home Plantasia, an album recorded especially for plants." Released in 1976, Mother Earth Plantasia's exquisite electronic Moog jams were inspired by the book The Secret Life Of Plants – a mid-'70s phenomenon written by occultist/former OSS agent Peter Tompkins and dowsing enthusiast/former CIA agent Christopher Bird, that claimed that house plants could read our thoughts, predict natural disasters and, above all, enjoyed listening to music. Regardless of your thoughts on the sentience of plants, anyone can appreciate the synth symbiosis of flora and this music.
---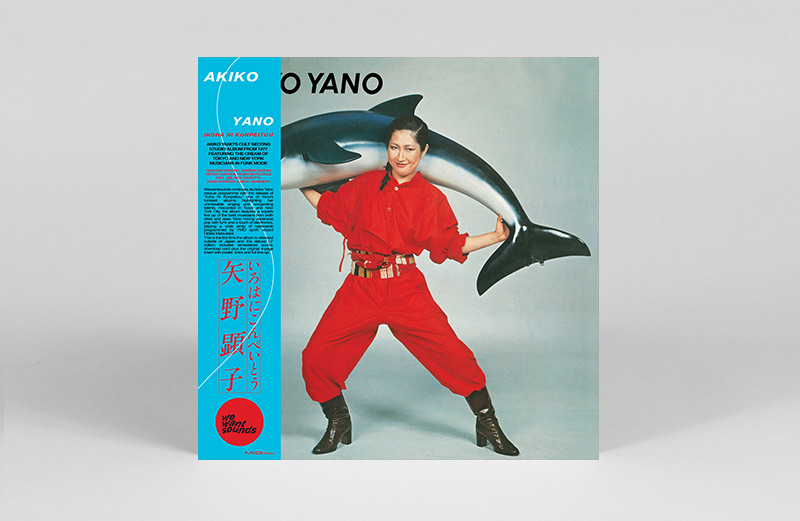 Akiko Yano
Iroha Ni Konpeitou
(WEWANTSOUNDS)
WEWANTSOUNDS followed its reissue of Akiko Yano's Tadaima – one of our favourites of 2018 – with the first international release of Iroha Ni Konpeitou. Recorded in Tokyo and New York, the album mixes Japanese pop and NYC funk to zany effect, complete with that cover – shot by photographer Bishin Jumonji. Its 10 tracks include two Haruomi Hosono compositions – 'Ai Ai Gasa', which featured on his debut Hosono House, as well as 'Hourou'.
---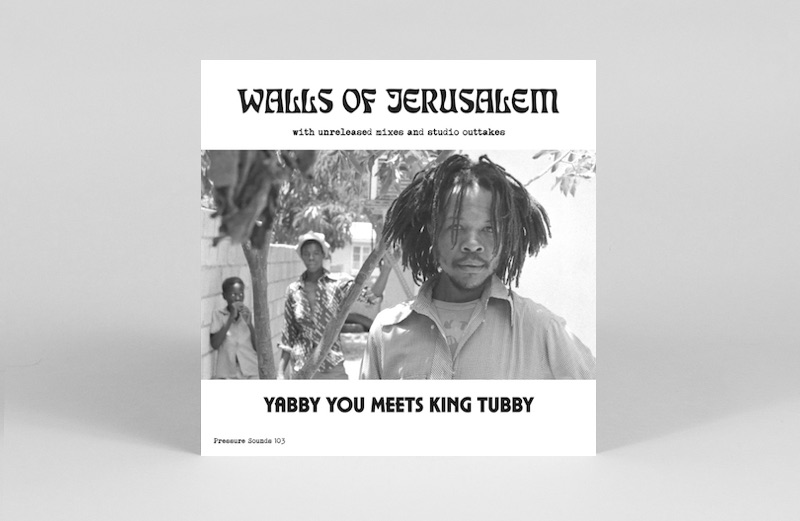 Yabby You
Walls of Jerusalem
(Pressure Sounds)
Previously pressed in a run of only 500 white labels, Walls of Jerusalem was a high point in the collaborative relationship between roots vocalist Yabby You and legendary producer King Tubby. Originally released in 1976, this is one of those reissues elevated by the scarcity of the first pressing, embellished by the inclusion of unreleased versions and outtakes – complete with studio chatter – which draws back the curtain on the duo's final recording session and puts you right in the middle of the action.
Illustration by Florian Tripoteau