Published on
June 25, 2014
Category
Features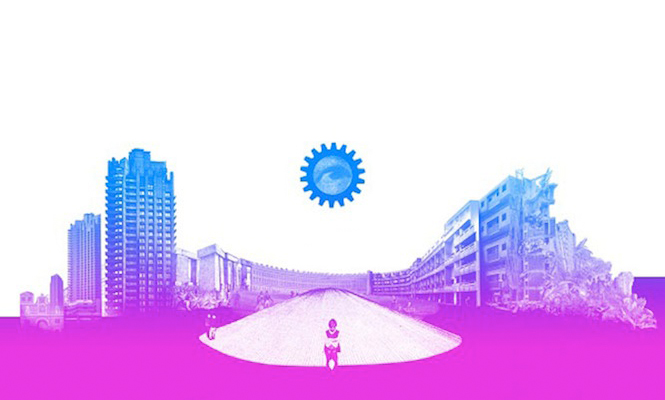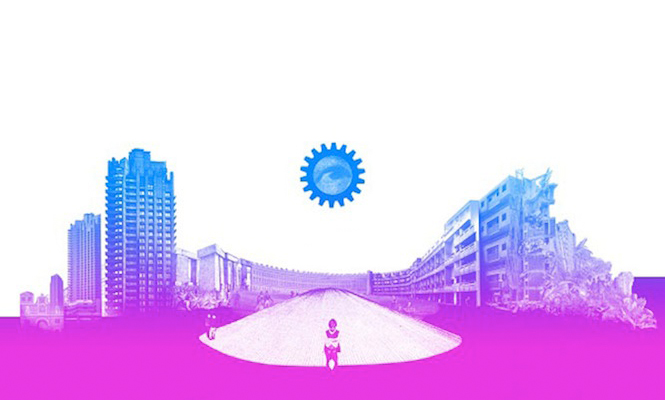 Earlier this month, The Vinyl Factory and 180 The Strand partnered with the British Council to present the British Pavilion at the 14th International Architecture Biennale in Venice. As part of the celebrations, The Vinyl Factory commissioned JD Twitch and JG Wilkes aka Optimo to create the soundtrack for the launch event, and their incredible selection didn't disappoint.
Responding to this year's British theme A Clockwork Jerusalem, an exploration of the unique and contradictory history of British Modernism, the Glaswegian duo's mix brings together such seemingly disparate music sources as Wendy Carlos' soundtrack to A Clockwork Orange, Mark Stewart's dubbed-out remix of William Blake's Jerusalem, Andrew Weatherall's Sabres of Paradise classic 'Smokebelch' and tracks by The Fall, Joy Division, Steel Pulse and even Bronski Beat(!) into a brilliant and powerful comment on the complexity of modern Britain.
Ranging from Stonehenge to council estates, Ebenezer Howard to Cliff Richard, ruins and destruction to back-to-the-land rural fantasies through architecture, records and books, A Clockwork Jerusalem explores the culture and products of British modernity as an architectural project and as a wider cultural experience.
Given images from the exhibition to work from, JD Twitch says that the theme "conjured up fresh, new concrete and green spaces" in his mind, before alighting on "that almost utopian idea of what new towns would be and achieve but as is so often the case turned out to be a very false utopia."
In choosing the tracks, JD Twitch says that, "a lot of them sprang to mind fairly quickly when thinking about new towns and a lot of them came about from a brainstorming session where we tried to think as laterally as possible. Luckily a lot of the music we love was relevant to the subject so we didn't have to go too far from our comfort zone and as one track was thought of, it would often lead to another coming to mind."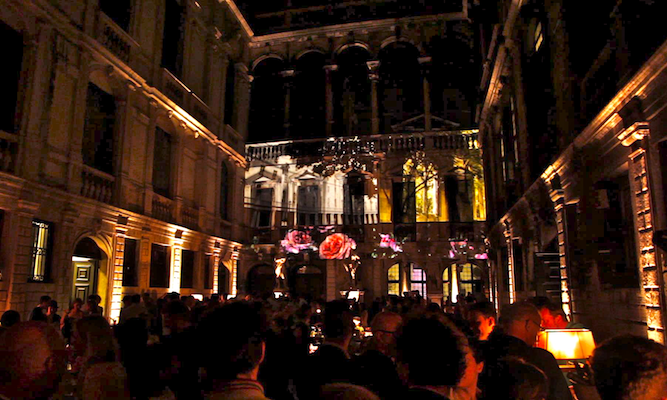 Presented under the stars at Venice's Music Conservatory on 5th June 2014, the mix and accompanying short film by Anoushka Siegler and Kamil Dymek (above) formed the audio-visual backdrop to opening of the exhibition produced in collaboration between The Vinyl Factory and the British Council and to launch The Vinyl Factory-published A Clockwork Jerusalem – a book that lays out the visual and theoretical framework for the exhibition.
Listen to the mix now, and read JD Twitch's commentary on five of the records featured below.
Full tracklist:
Wendy Carlos – Title music from A Clockwork Orange
The Slits – New Town
Carsten Jost & Katze – In Every Dream Home A Heartache (loop)
Hawkwind – High Rise
John Cooper Clarke – Evidently Chickentown
ELP – Jerusalem
XTC – Like A New Town Animal In a Furnished Cage
Joy Division – Atmosphere
Edward Elgar – Pomp and Circumstance
Einsturzende Neubauten – Armenia (loop)
What's it called? Cumbernauld!
Duran Duran – Planet Earth
Steel Pulse – Handsworth Revolution
Mark Stewart – Jerusalem
Linton Kwesi Johnson – Inglan Is A Bitch
The Fall – Hit The North
Fad Gadget – Back To Nature
Anne Clark – Sleeper In Metropolis
John Foxx – Underpass
Killing Joke – Change
Sabres Of Paradise – Smokebelch
Bronski Beat – Smalltown Boy
Wendy Carlos – William Tell Overture
The South Wales Striking Miners Choir – Take Me Home
*JD Twitch assures us that every track in the mx was recorded direct from vinyl, apart from XTC's 'Like A New Town Animal In a Furnished Cage' and the TV advert 'What's it called? Cumbernauld!' which sadly, but unsurprisingly, never made it to vinyl.
---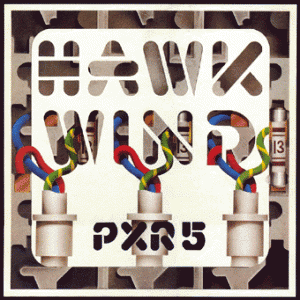 Hawkwind
High Rise
(Charisma, 1979)
Bob Calvert's lyric for this is something I've loved since I was a kid. In fact i ripped it off for an English essay when I was at school and got top marks. His words just seemed particularly relevant plus I'm always looking for excuses to stick Hawkwind tracks on mixes.
---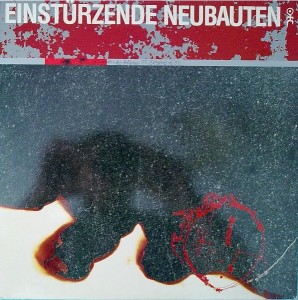 Einsturzende Neubauten
Armenia
(Some Bizarre, 1983)
Another long time passion of mine. Einsturzende Neubauten translates roughly as "collapsing new buildings" which also seemed somehow fitting. i just use a loop of this but think it conjures up the requisite atmosphere.
---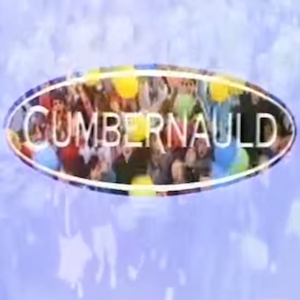 What's it called? Cumbernauld
This was a famous TV advert in Scotland in the early 80s (am I showing my age here?) for a new town just outside Glasgow. I hadn't thought about it in eons but it came back to me while researching this and I thought I'd have a look and see if it was on Youtube, and of course it was!
---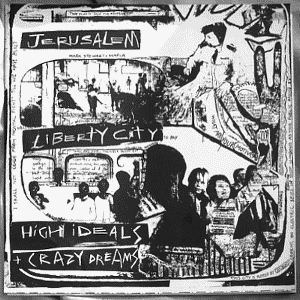 Mark Stewart
Jerusalem
(On-U Sound, 1982)
Epic, insane, dubbed out version of everyone's favourite hymn. I feel William Blake would have heartily approved of this transformation of his work.
---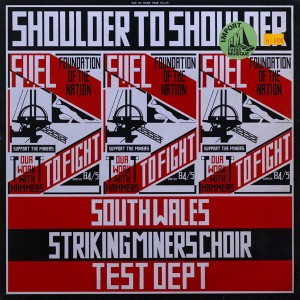 The South Wales Striking Miners Choir
Take Me Home
(Ministry of Power, 1985)
This one puts a lump in my throat. From an album that Test Dept. put together during the miners strike in '85 to raise funds for the miners and their families, it was on my mind as I'm planning to reissue it as it is a phenomenal document of that time and still stands up as a great record. It evokes that era to me when new town optimism was at its peak yet a big part of the soul of UK was being forcibly killed off to satisfy a long held vendetta against the miners by Thatcher. It just seemed a fitting closing track.
---
Click here for more info.