Published on
October 28, 2014
Category
Features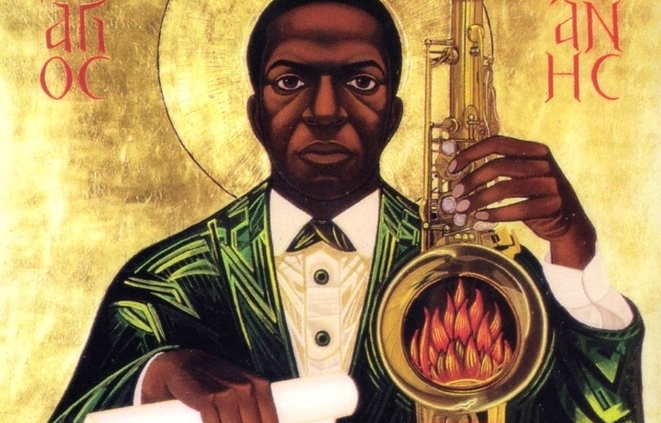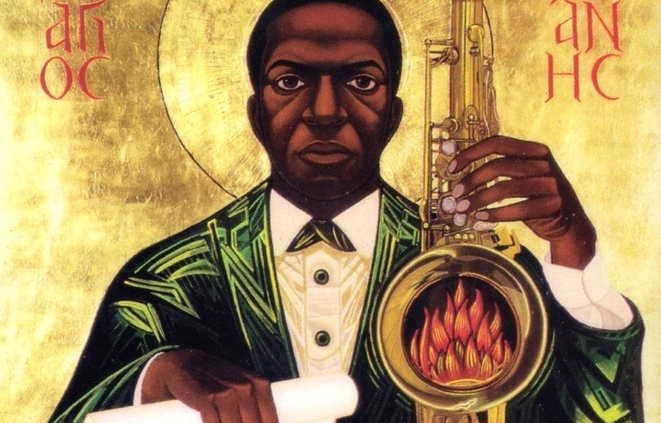 Having just dropped a new EP, Eat Your Veggies , saxophone-infected trio Moon Hooch share their love for John Coltrane with 10 Impulse! records. 
Comprised of Wenzl McGowen (tenor sax, bari sax, contrabass clarinet, EWI), Michael Wilbur (tenor sax, soprano sax, vocals), and James Muschler (drums, percussion), Moon Hooch have been spreading the joys of jazz with their street busking escapades over the past year. With rigorous reed manipulation they carve out duelling sax tones to present a jagged sax-driven, highly danceable sound.
Have a listen to 'Number 9' from their new EP (released on Megaforce) below:
Their biggest collective inspiration is the mighty jazz icon John Coltrane. Considering Coltrane is perhaps the most widely respected jazz saxophonist of all time, it's remarkable how short his career actually was. Following growing recognition as a sideman while also battling heroin addiction, Coltrane began honing his own sound in earnest in the early 1960s, releasing a series of increasingly avant garde albums, from the popular Rogers & Hammerstein adaptation My Favourite Things to his opus, A Love Supreme. His untimely death and the spiritual dimension to his music encouraged a congregation called the Yardbird Temple in San Francisco to begin worshipping him as a newly canonised saint, using his music and words as prayers. And the wave of posthumous releases has spread his sound to inspire a whole new generation of jazz musicians, as Moon Hooch's drummer James Muschler explains below.
---
Words: James Muschler
---
The first time I heard John Coltrane, I didn't really know what to make of it. I was 18 at the time, on an aeroplane, listening to Expression (1967) and I remember thinking, "I know I like this, but I can't listen to it. It's too intense!" So I started listening to something else. As the years went on, I listened intently to more and more Coltrane, increasingly fascinated by the intensity of his music. The more I listened, the clearer it became how much depth and sincerity there is in his music. Before long, I was tearing up almost every time I listened to Coltrane, especially his later stuff.
A lot of Hindustani Indian Classical Music has brought me to a state of intense feeling too, Bismallah Khan, Ali Akbar Khan, Nikhil Banerjee, among others, and a lot of Western Classical Music, but Coltrane was my first exposure to this feeling. I remember when his music first hit me. I was listening to One Down One Up – Live at the Half Note (1965), and halfway through the first track, I completely lost it. I was driving at the time, so I pulled over and gathered myself together – it took maybe 20 minutes after the track was over before I was ready to drive again. An intense feeling of love for the universe had come over me, and from that moment on, my reasons for making music have become crystal clear.
---