Published on
September 12, 2017
Category
Features
With a new box set and tour announced after a lengthy hiatus, the man behind shape-shifting post-punk institution The The, Matt Johnson, opens up about the creative partnership with his late brother Andy and the grief that has fueled his return to music.
There has always been a large amount of intrigue around Matt Johnson and his musical incarnation The The. In some ways this intrigue is unwelcome, and quite astonishing considering it has been 17 years since his last song-writing release. Nevertheless, his hushed sensibility has somehow encouraged it.
This year has seen Matt in some way answering to his devotee's wishes. For Record Store Day he released 'We Can't Stop What's Coming', a 7" single of such high demand it caused his website to crash instantly, followed by part art film and part documentary The Interia Variations. The usual documentary of a musician looking back over their career the film is not, and thankfully so. The Inertia Variations combines Matt's interests such as politics and sound wave radio, documenting a twelve-chour radio broadcast he conducted on election day in 2015. This is tentatively combined with glimpses of Matt's personality: a creative mind with a thirst for knowledge, stunted by unfortunate loss and a struggle with procrastination. Each of these elements are captured delicately by his director, producer and ex-partner Johanna St Michaels.
The title of the film is taken from John Tottenham's poem, The Inertia Variations, introduced to Matt by the musician JG Thirlwell. "I "read it in one sitting, and fell in love with it. It could have been my own," he says. "It was poignant, profound, sad and funny. I contacted John and said 'Jim's given me this, I'd love to do something with it'." That something is a spoken word album which shortens John's 100 verses into seven chapters of seven verses, developing over a twelve-hour time period. "Where the original poem could be over months, I condensed mine into this sort of day in the life of procrastinated artist."
Inertia is defined as a "tendency to do nothing", and developed in Matt following the unfortunate death of his young brother Eugene, on top of a growing disaffection with the record industry. Contributing factors came to a boiling point between 2003 and 2009, when the artist had moved from New York to Sweden, before then returning to England. "I had struggled for a while after the death of Eugene. It took a number of years to make the album Dusk, then I did a Hank Williams album, and then it took me about seven years to do Naked Self," he explains. "Thinking about it, the time that I was in New York there was this cloud of bereavement, undigested grief. That was a hard time to make an album, and I was with Universal, which was a terrible place for me to be," he says. "I became very disillusioned with the industry and was going through lot of changes. I put all my stuff in storage."
Matt's inertia additionally developed from general stress and fatigue. "I was 11 when I started doing gigs and a teenager when I started releasing albums. I felt as if I'd fried my nervous system at that stage, so I took time off." However a break allowed the inertia to settle in.
"The problem is when you take time away from doing something, the harder it is to get back into it again. It's a bit like if you're an athlete, you're used to training, but if you take a month off you feel a bit uncomfortable, then six months to a year later you forget how you did it," he says. "That's what happened to me, I didn't even pick up a guitar for seven years."
The notion of taking time off and the subsequent damage it could do to his career was not a concern of Matt's. "People are terrified of being forgotten," he explains. "They want to be in the public eye and stay there, there is a sort of desperation and I find that quite horrific really." Matt's decision to step out of his own direct spotlight does not mean his audience have loosened their devoted grasp. "I get lots of e-mails which are just the word 'tour' in capital letters with two exclamation marks, like a demand." E-mails that convey a message of: "Do this, do that. This is good, this isn't."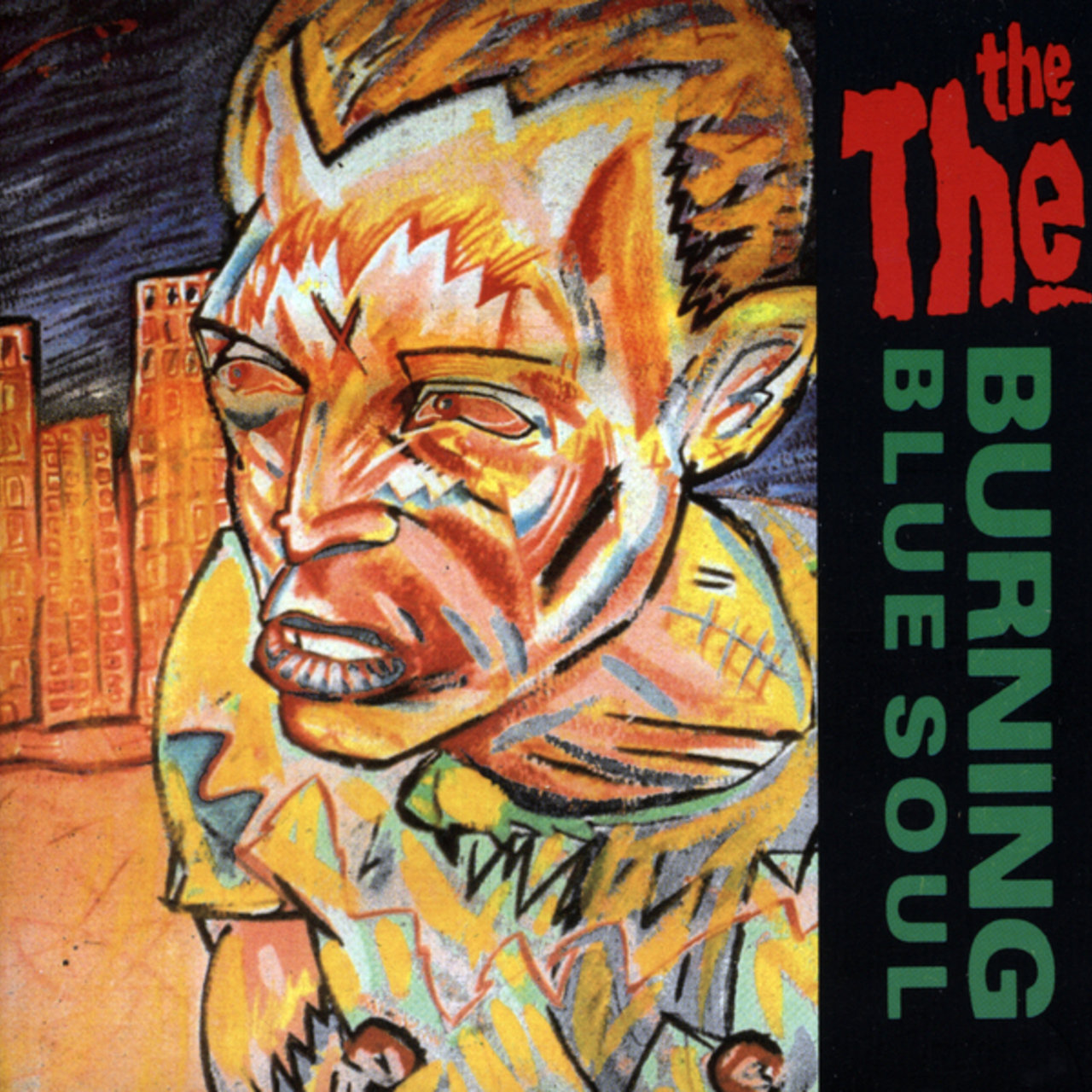 Matt's creative process and the birth of The The began in the cellar of his parents' pub in Stratford. The musician says both his parents were inherently creative, "but in that era, they had to earn a living, they had four children". Yet, this creativity trickled down and held base in the cellar where Matt and his elder brother Andrew would work. "I'd say my brother Andrew was a huge inspiration to me. From as early an age I can remember he had a pen and was drawing," he explains. "Not that we didn't fight, but he was a real inspiration. I'd say he's got to take a lot of the credit." Each of the Johnson brothers have contributed to and inspired each other's outputs. "Andrew did art and through sibling rivalry I choose music," Matt explains. "Eugene was a good drawer too, I'm not sure what he would have gone on to do. He was such a lovely, lovely boy. Then Gerard, again through sibling rivalry had to have his own thing, so he did films. We all did our own thing, but collaborated."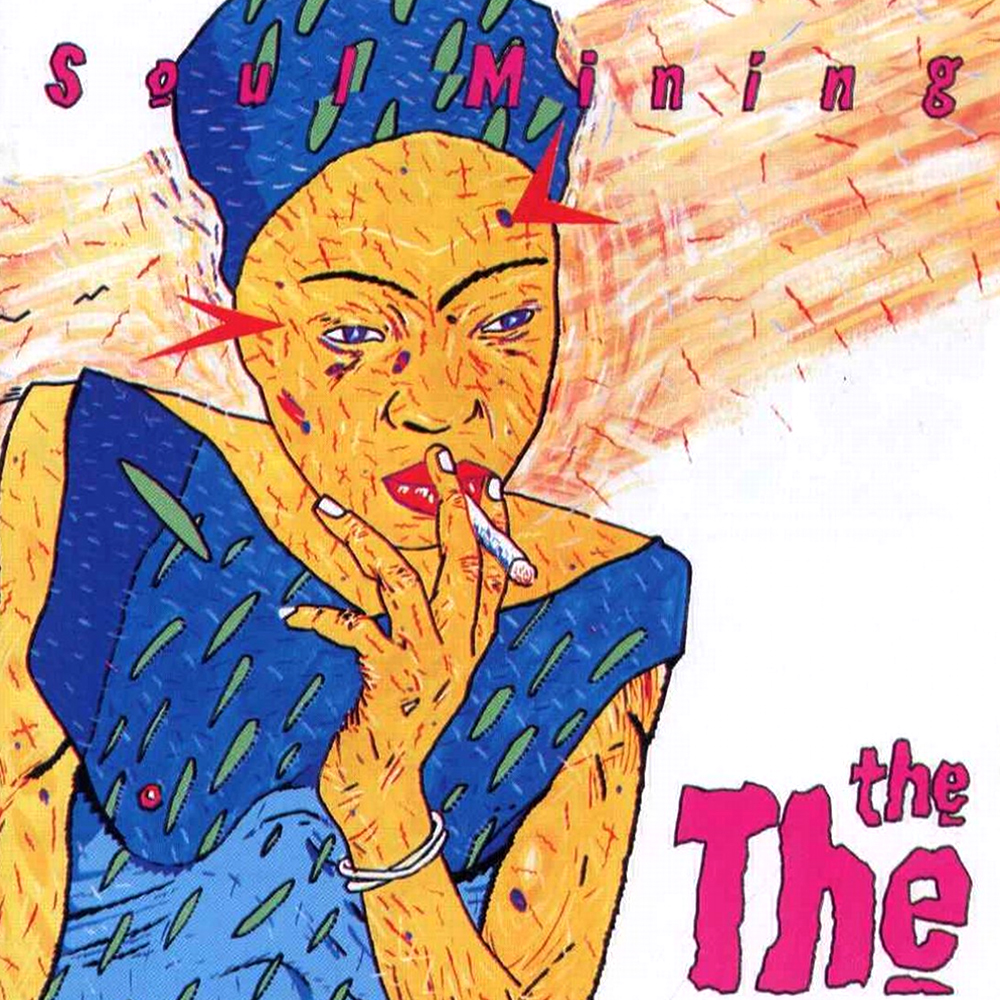 The creative partnership of Matt and Andy is stamped across The The's releases, with Andrew gaining a cult following for his illustrations under the pseudonym Andy Dog Johnson. "We had little studios next to each other in the cellar," reflects Matt. "A lot of time we'd sit around stealing cigarettes and cans of beer, getting drunk and listening to music. I'd play him demos and he'd show me artwork."
Together the Johnsons created a visual language that used illustration to jump off vinyl racks in comparison to other releases. "I'd maybe see a piece of work and think well that really suits this record, or he'd hear a piece of music and come up with ideas," says Matt. "He was very creative and tried everything." The The's artwork and music went hand in hand for its first three albums, Burning Blue Soul, Soul Mining and Infected. They were seen so much as a counterpart to the other that fans even spoke of their disappointment when 1989's Mind Bomb featured a photograph of Matt rather than a drawing.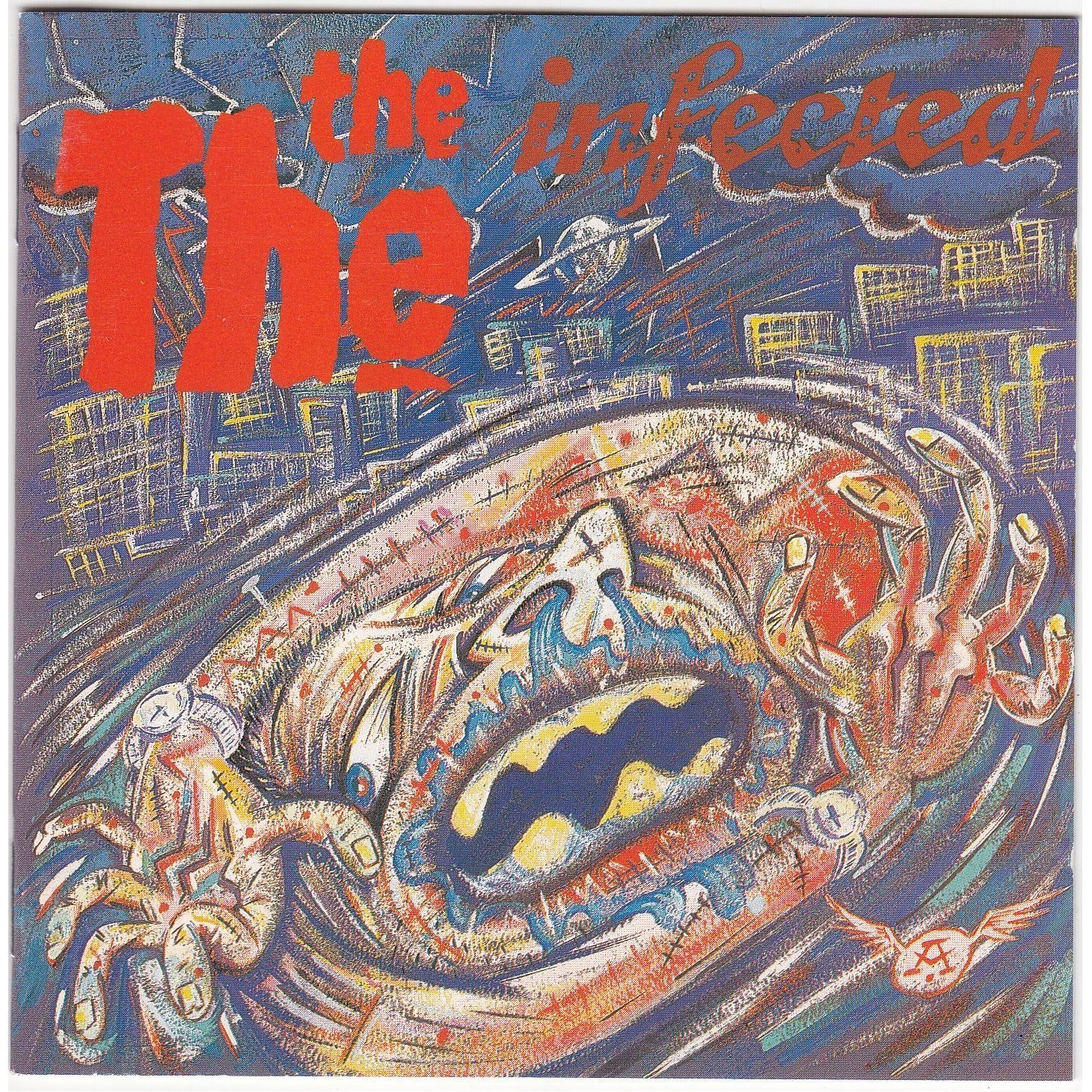 Their continuous close companionship is pinpointed towards the end of The Inertia Variations through the loss of Andy, after a four year-long battle with a brain tumour. Yet, this time, Matt's grief pulled him out of the inertia that had followed Eugene's death. "When Eugene died he was 24 and it was a complete bolt of the blue… All of a sudden everything felt trivial: the fame, celebrity, singing and dancing on a stage, it lost its appeal to me." However after Andy's passing, "the compulsion became to write a song for my brother".
'We Can't Stop What's Coming' is the song Matt speaks of, which sees the musician lyrically describing both his own feeling of grief and the universal understanding of it too. Aptly, the single's artwork features a scan from Andy's sketchbook, his initial method of working which kickstarted their collaboration. "Your pen moving across the page," Matt sings. "Back to where? It has begun."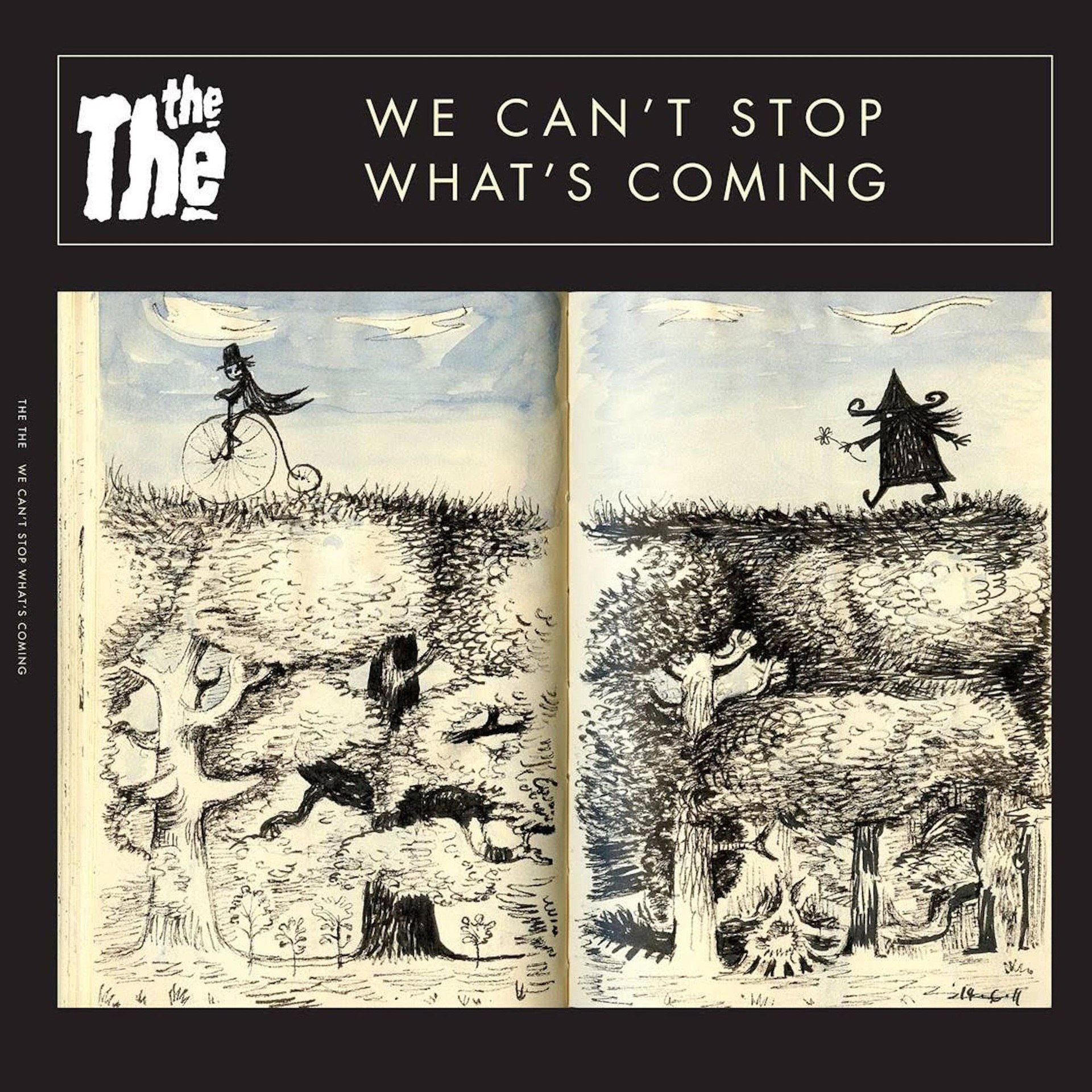 One of the reasons for Matt's continued esteem among his fanbase, and a factor that continues within 'We Can't Stop What's Coming,' is that his records have the ability to pull from everyday life, even now. "Almost daily people write to me saying that these songs could have been written yesterday. My answer is, everything goes in cycles, and human nature doesn't change that much sadly," he says. "As a species we are evolving technologically far more rapidly than we are morally, ethically or spiritually."
Matt's ability to translate emotion, culture and politics into songs could be down to the fact that he was growing up while becoming famous. "When I was young, in my late teens and full of testosterone, I was thinking of girls and cars. That's what young guys think of, I'm sorry to say. Then later on, a whole other dimension comes into play, to me anyway."
As a result, The The albums have continually been expressionist answers to questions the musician has asked of the world, from Infected's lyrics discussing the British class system to Dusk's dark description of life. "How can I make a change with these songs? Can I affect the world?" he says. "We're all born with certain talents and gifts. Can you harness whatever you've been given to some sort of social good? Not just to make music that is enjoyable, but to write lyrics about subjects that should be drawn to attention. How can I bring something new?"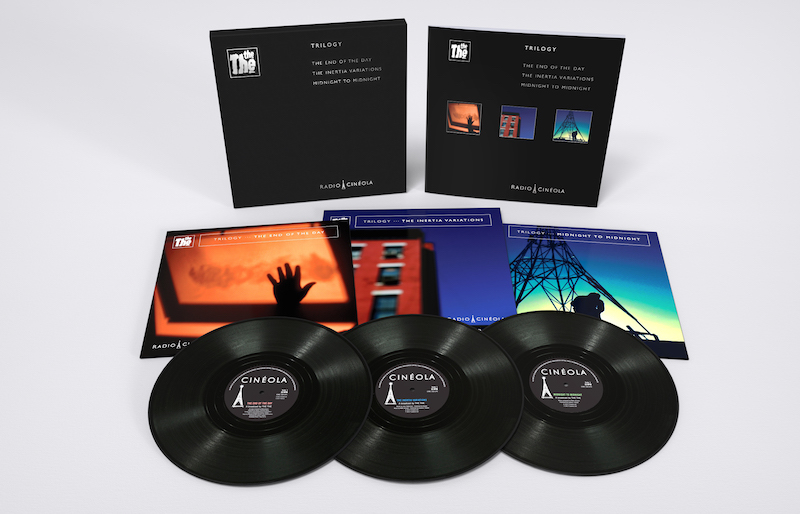 It seems that once Matt wrote one new song, 'We Can't Stop What's Coming', his creativity returned, this week announcing Radio Cineola Trilogy: A Broadcast by The The. The box set collates the documentary's sonic parts split into The End of the Day, a series of songs, covers, and live performances of The The material, followed by The Inertia Variations featuring poetry, soundscapes and spoken word. The box set's third counterpart, Midnight to Midnight, contributes electronic scores, political commentaries and broadcasts.
Most excitingly — and news that will elate those who have filled his inbox with tour requests — Matt announced a The The performance live at The Royal Albert Hall on 5th June 2018. Now, there is no knowing how much more we will see of Matt as he becomes busier than ever. "No time for inertia now," he laughs.