Published on
March 29, 2018
Category
Features
As Stoke Newington record shop Lucky Seven is forced to close next month in the face of rampant gentrification, local luminaries share their memories of the beautifully chaotic institution.
It's a Sunday afternoon in north London. On the street, pedestrians avoid prams with all the agility of hungover gazelles, and queues snake out the doors of local brunch spots, despite the wind and snow. Lucky Seven, however is a refuge, with regulars and newcomers alike beckoned in through the bright red doors by swaying towers of 12" records and the promise of a bargain. A sign reading 'CLOSING DOWN' hangs in the window.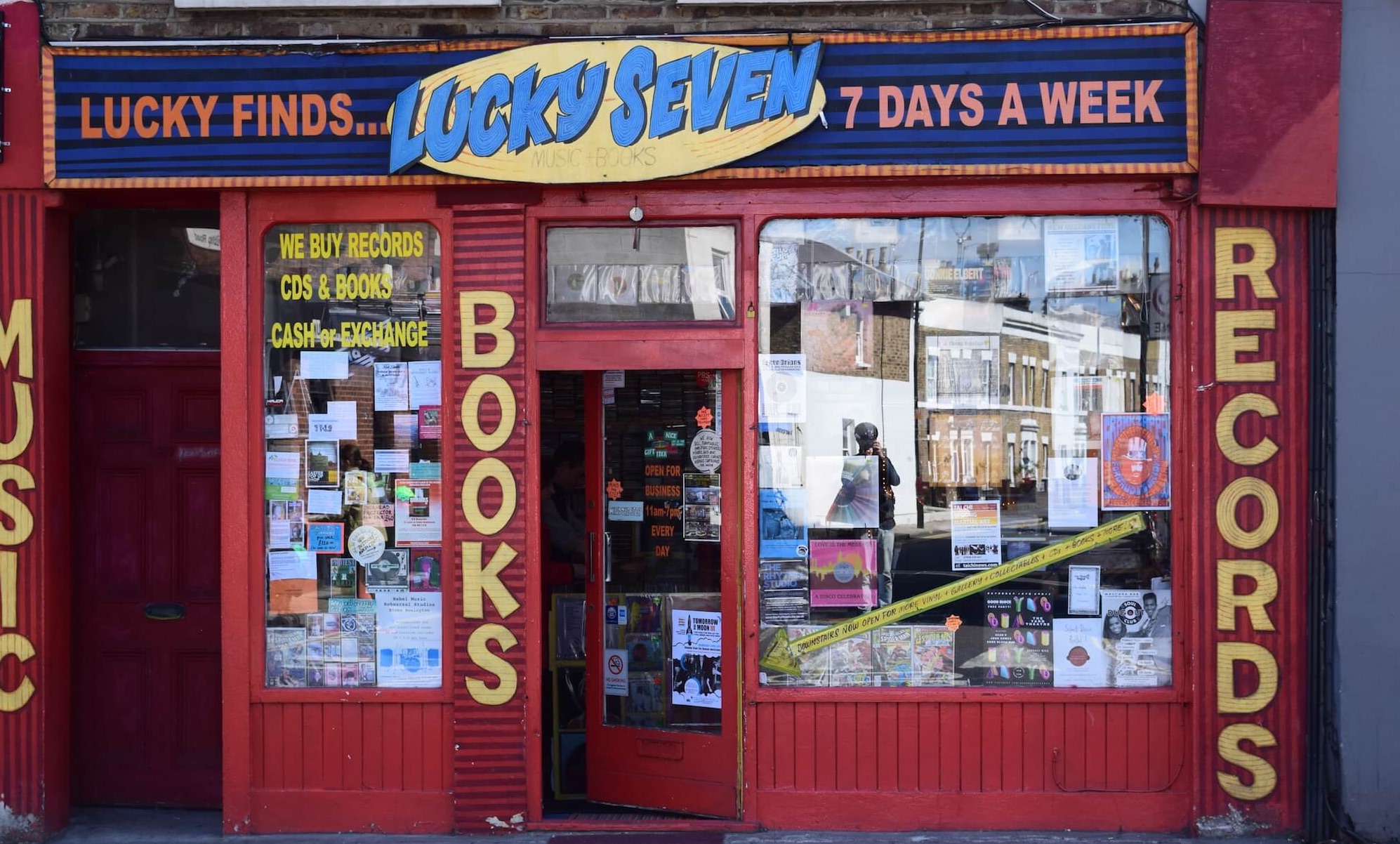 "It seemed like one day I just woke up and it felt like I had been transported to this completely different city where I recognised nobody," says Jason Gore. A Hackney resident for over 22 years and owner of Lucky Seven in its current location since 2009, Gore is saying goodbye after numerous fruitless attempts to find investors. "The clientele had changed, the people in the street had changed. That was only around a year and a half ago, and now I feel out of place here."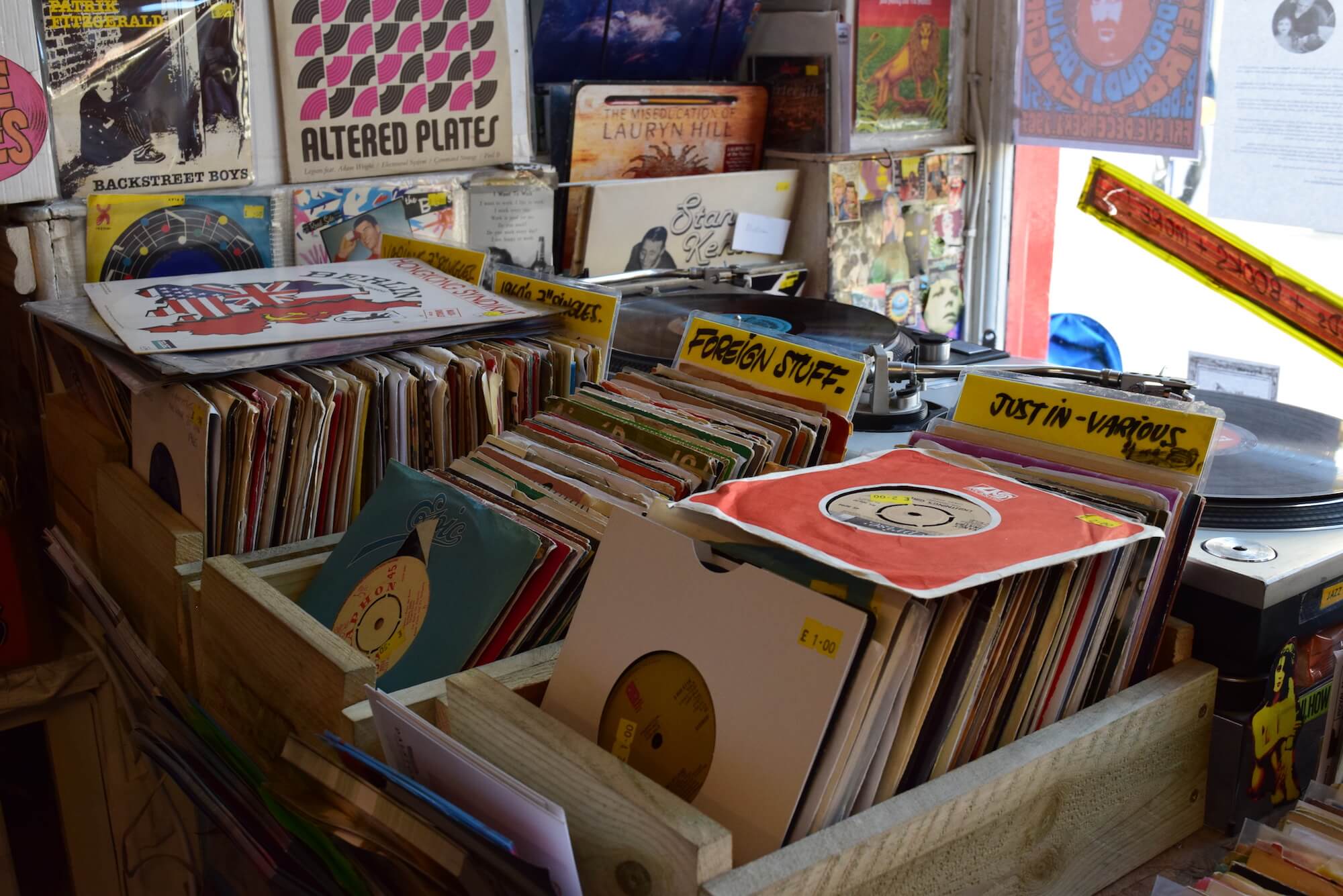 Lucky Seven is yet another victim of sweeping change. Over the past ten years, the average house price on Stoke Newington Church Street has risen by 51.36%, and step back to the last twenty, that increase is around 358%. This is not a phenomenon specific to where Lucky Seven will no longer call home. London as a city makes it incredibly difficult for self-described "passion projects" like Lucky Seven to exist.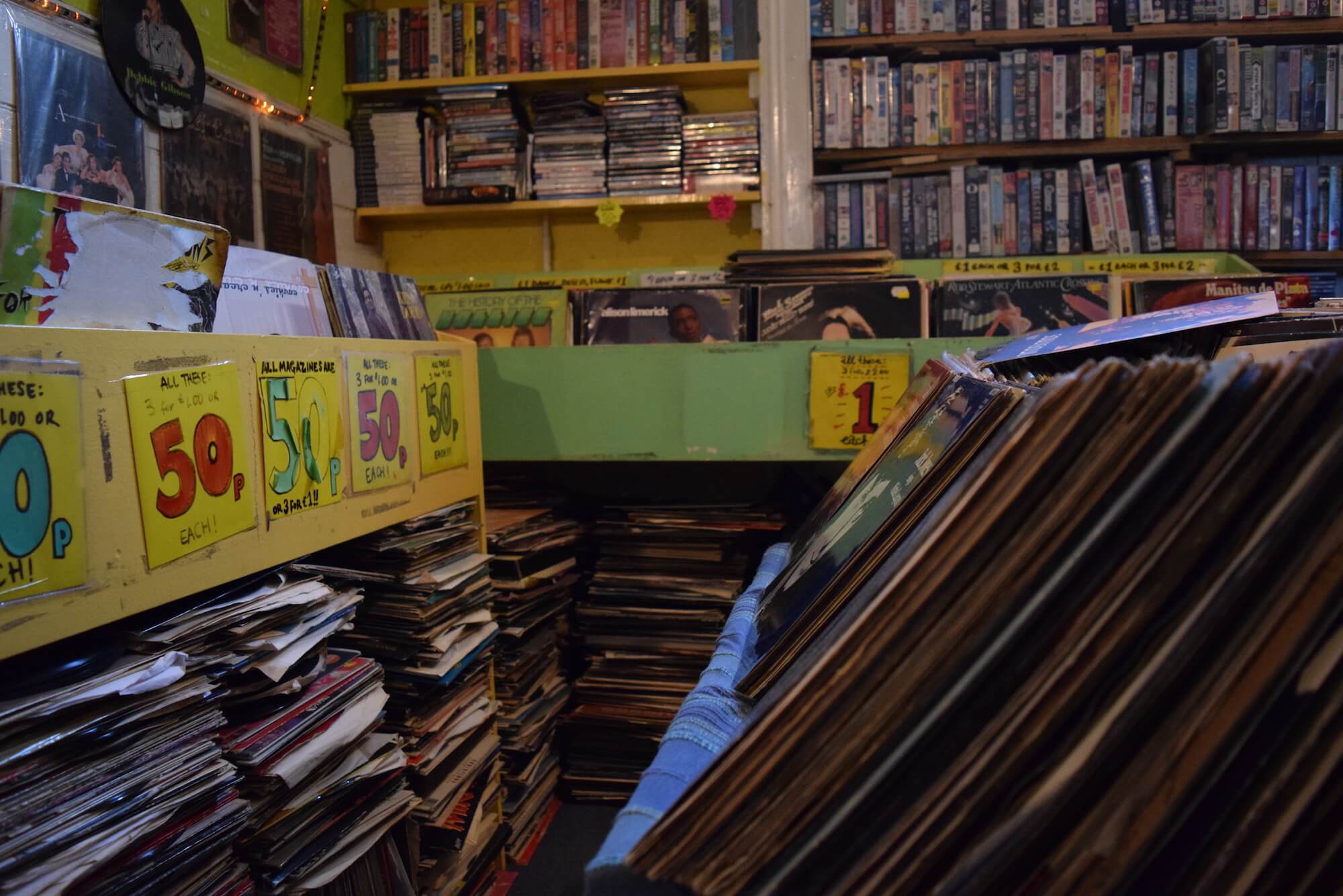 "This place was the perfect spot for a while," says Gore. "Stoke Newington was jam packed with musicians, DJs, producers, artists, the perfect people for this kind of thing. We'd pile the records high and sell them off cheap. There was a synergy where you'd respond to the passion of the customers. It would never be exactly the same for two days running, and we prided ourselves on that. But about 90% of those people have disappeared. Everyone loves music, but the real diggers and samplers, a lot of them have gone."
Lucky Seven began life on Dalston's Bradbury Street in 2004, now home of local favourite Eldica. It was a natural progression that came after years of collecting and hauling boxes to and from record fairs every weekend. In 2009, Church Street beckoned, and Lucky Seven, as most of us know it today, found a home in the back room of a then struggling book shop.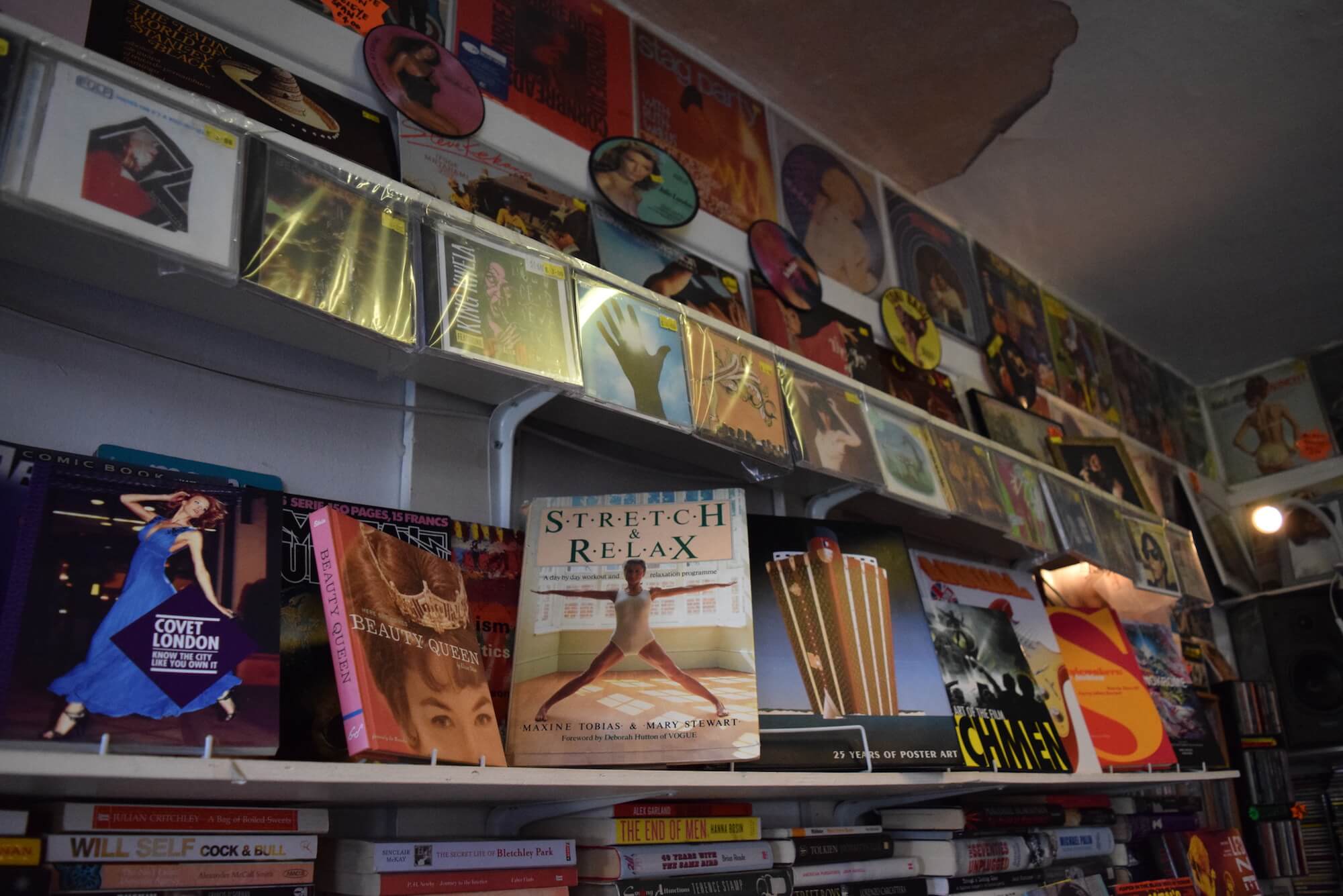 The store stood as a testament to Stoke Newington's former makeup. Sounds that once vibrated through the walls of the former Vortex Jazz Club could be unearthed beneath piles of disco, boogie and Grace Jones picture discs. Golden age house, rave, hardcore and early trance records from deep within your 15-year-old psyche lie in the creaking basement.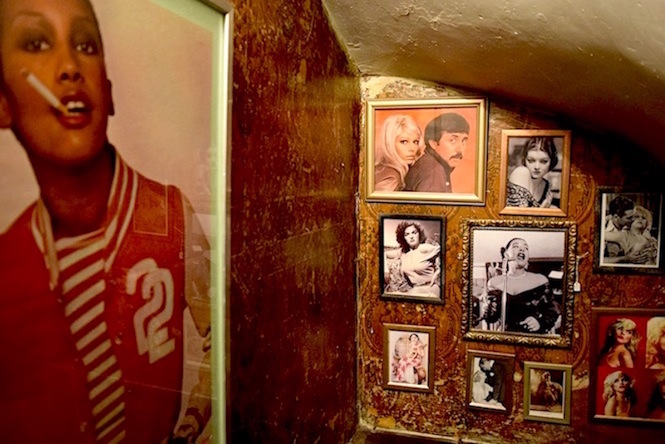 "What people forget about Church Street is that it used to have one of the best jazz clubs in London with Vortex… which became a Nando's," says Gilles Peterson, who's been visiting the store since 2009. "Stoke Newington was filled with people from Jamaica and the Caribbean and jazz types, it was a place you could find old African records from people who actually travelled there and bought the records back. It's those kinds of characters you miss, and record shops need characters. Jason is definitely one of those."
"It was a shop of two halves," shares Rory Phillips, Durrr and Trash originator and Stoke Newington local. "There was always something to be found in the new release bins, but when I've had an afternoon spare I liked to set up camp in the basement which was an endless cavern of unsorted dirt cheap – and often, just dirty – 12″ singles. It took a lot of digging, but I think I managed to clear them out of Italo Disco. I'd never heard Les Rita Mitsouko before until I heard Jason playing The No Comprendo in the shop either, for which I'll be forever grateful."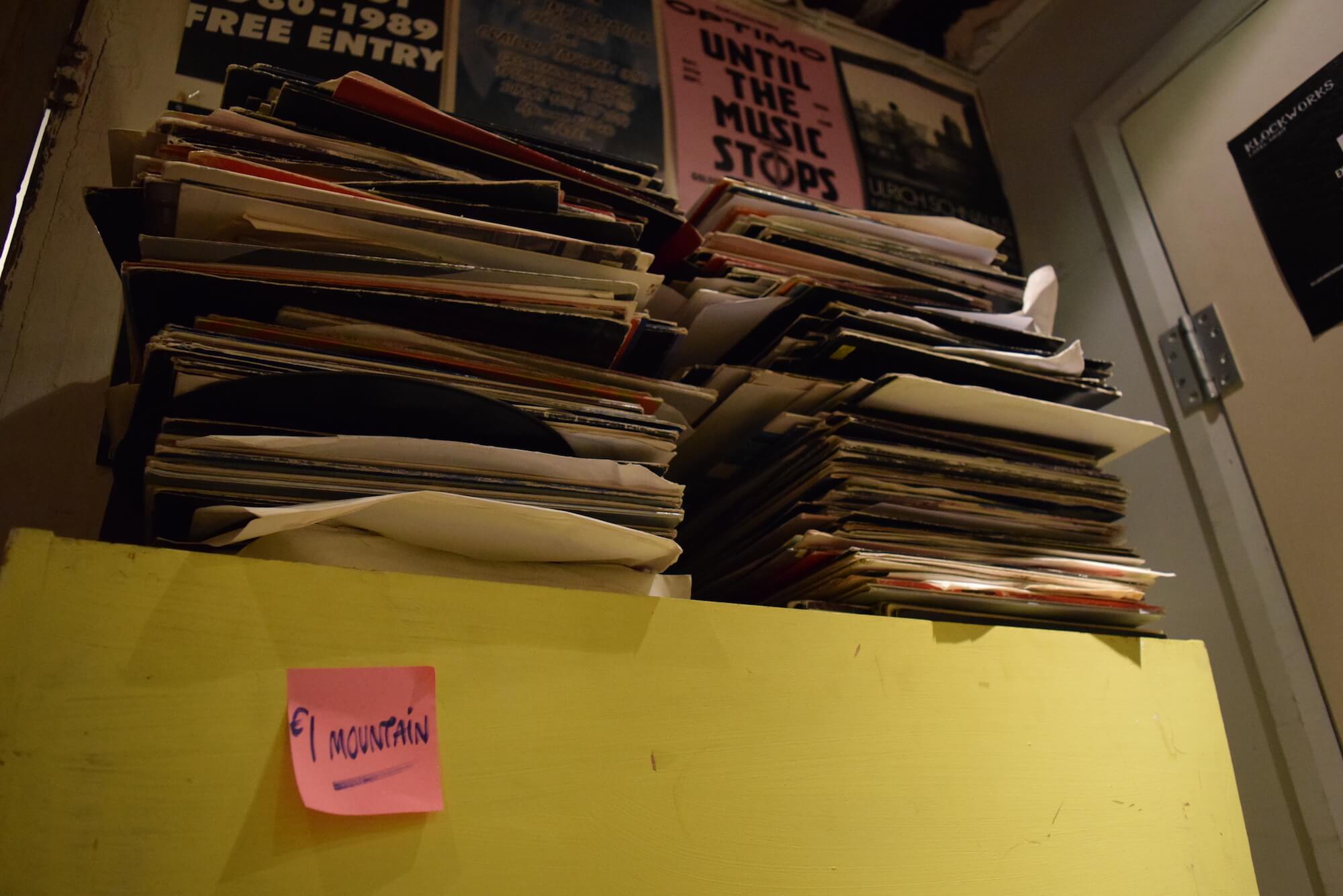 "Like Totem Records before it, the loss of Lucky Seven will be sad one for Church Street," says Cornershop's Tjinder Singh, long-time Lucky Seven regular. "The store brought a refreshing change to the area and definitely a lot of conversation, but it also serves as a reminder that when the industry says vinyl is back it means for a select few, mainly those that like records shrink wrapped and put into their cellars next to the vintage wine."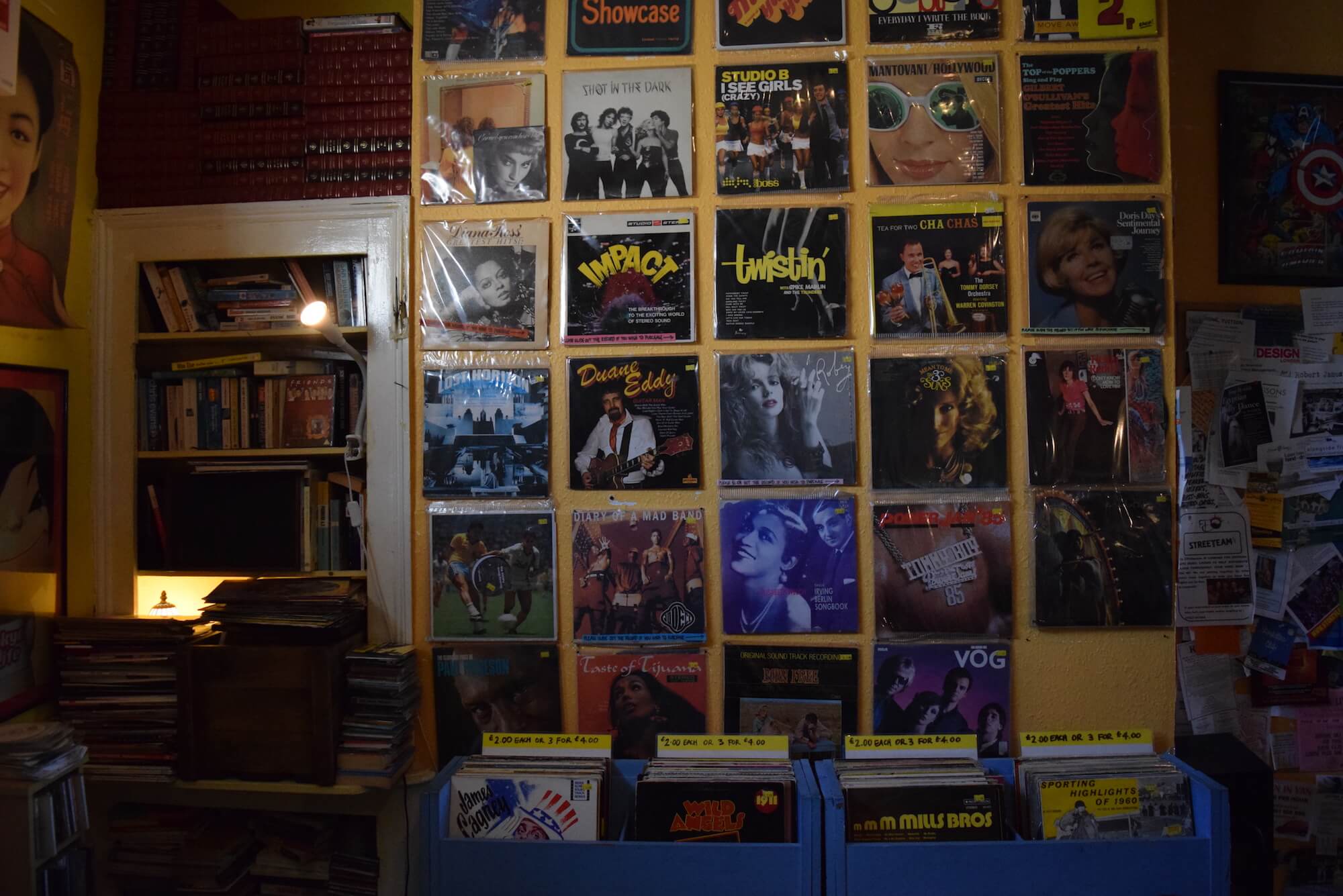 At the time of writing Gore remains in the dark, in search of someone to take over the lease. By his casual and softly spoken demeanour though, you'd never know, as he continues to greet regulars by name as they walk in the door, directing people to the £1 bargains in the back room.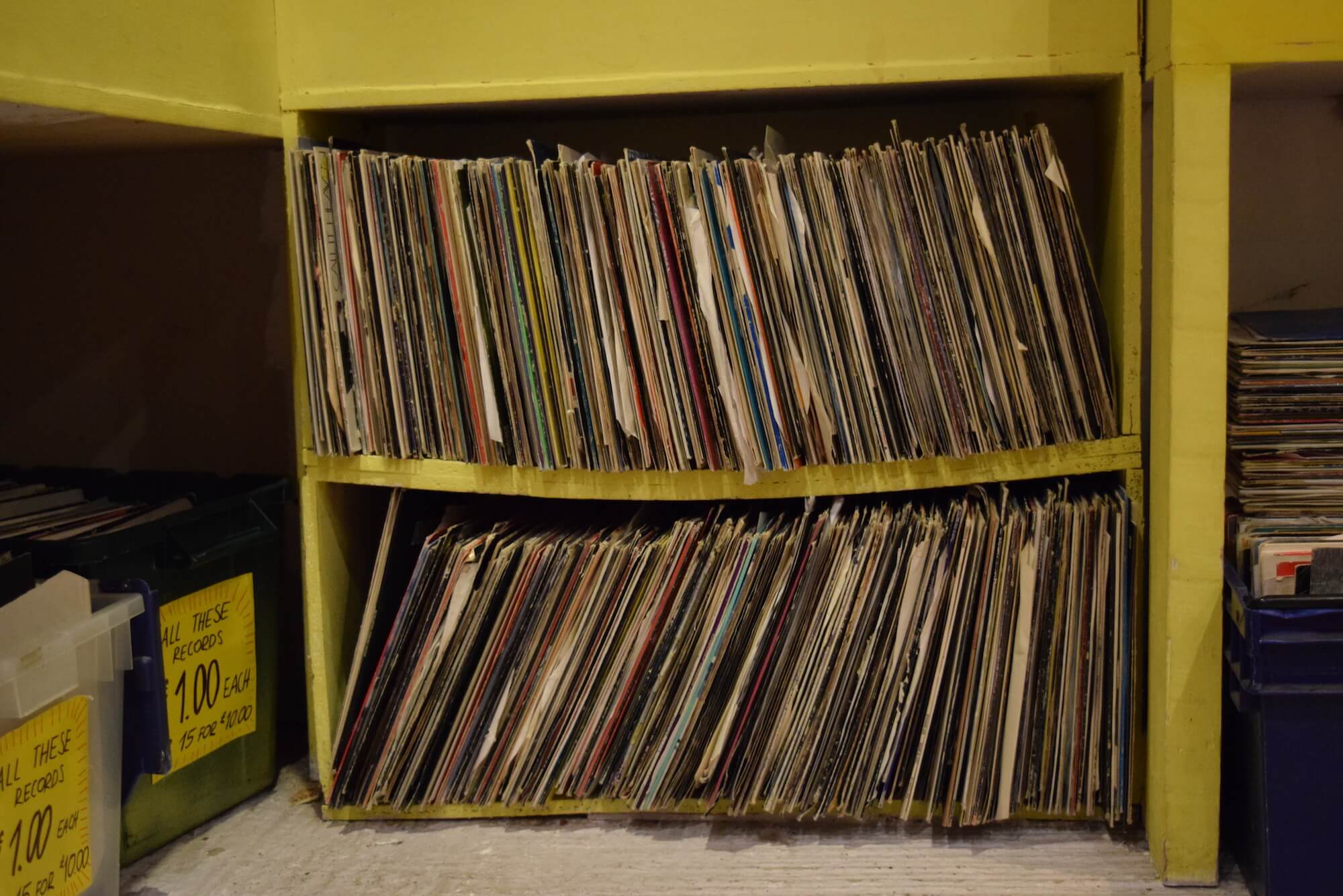 "Lucky Seven was one of the vibiest and friendliest spots in the neighbourhood," says Mari, host of the Morning Mari show on Worldwide FM. "People could get lost in piles of music and remember tunes from the past, but it was a nice local spot you could just go to spontaneously, listen to the owners' selection and chat. It did not matter if I went through the records or bought something, it brought a local feeling together."
"What I loved about it was that it was unaffected by trends. Jason is definitely old school and really passionate, but he's certainly not someone who was going to make it look like a posh record shop," adds Peterson, who used to deliver early promos to Jason by hand. "It was always a bit of a jumble in there but that's what I always liked about the place, it was chaos but you could find real gems in there. It was an Aladdin's cave, this tardis-like magical sweet shop for adults."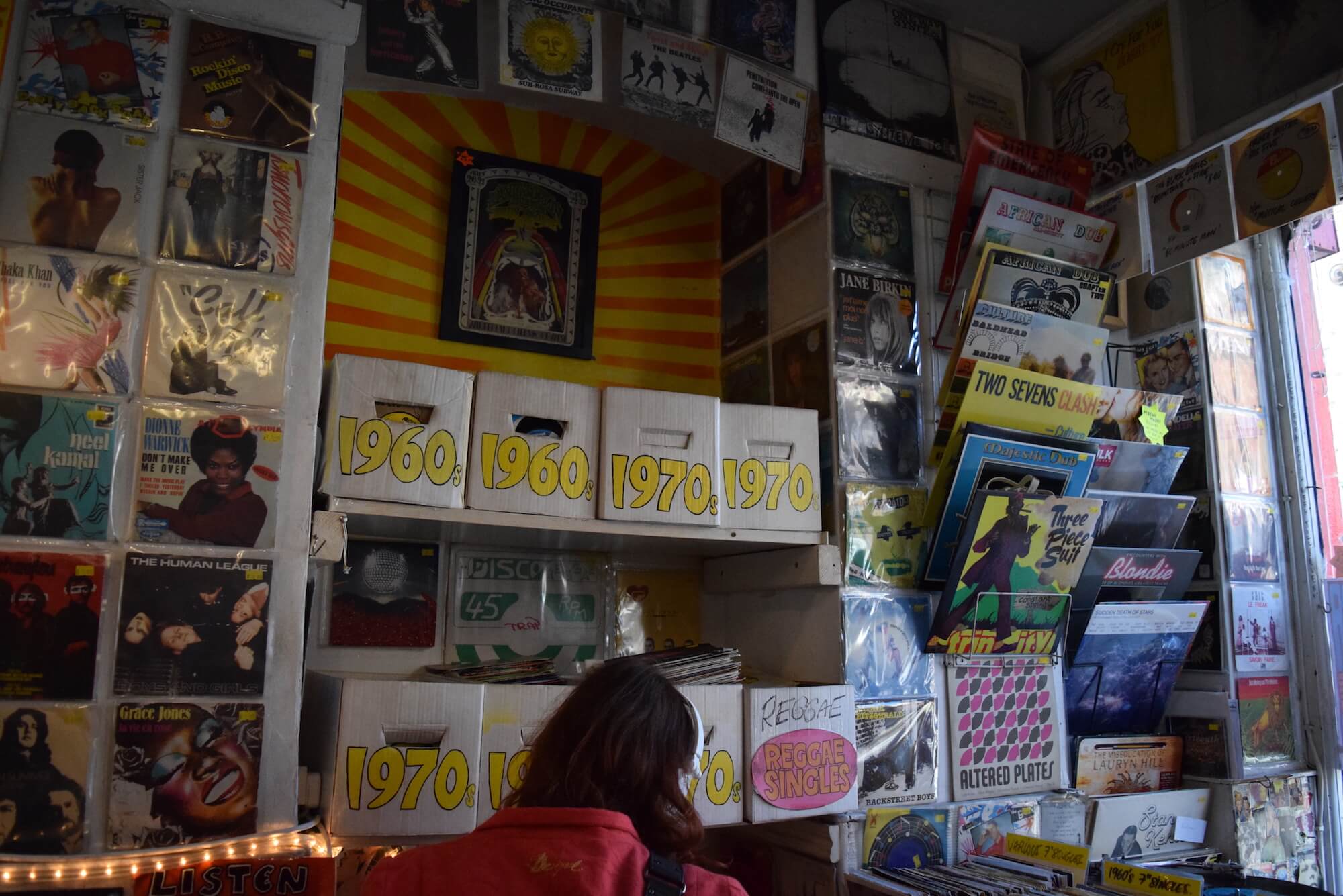 As stations like Worldwide FM continue to usher in the new sounds of London week by week and dark, basement dancing spots like The Waiting Room stand as one of the few late-night venues in the area, it's perhaps a sad inevitably that stores like Lucky Seven fall victim as products of their environment.
"I might be alone in this but I feel like London's a bit of a trap," thinks Gore, pausing for a moment. "The pitch has changed so much that for me that I don't think I have the same passion for it as much as I used to. I've been in Hackney 22 years and this is my home, so from a personal side it's sad, but it feels like the right time to leave"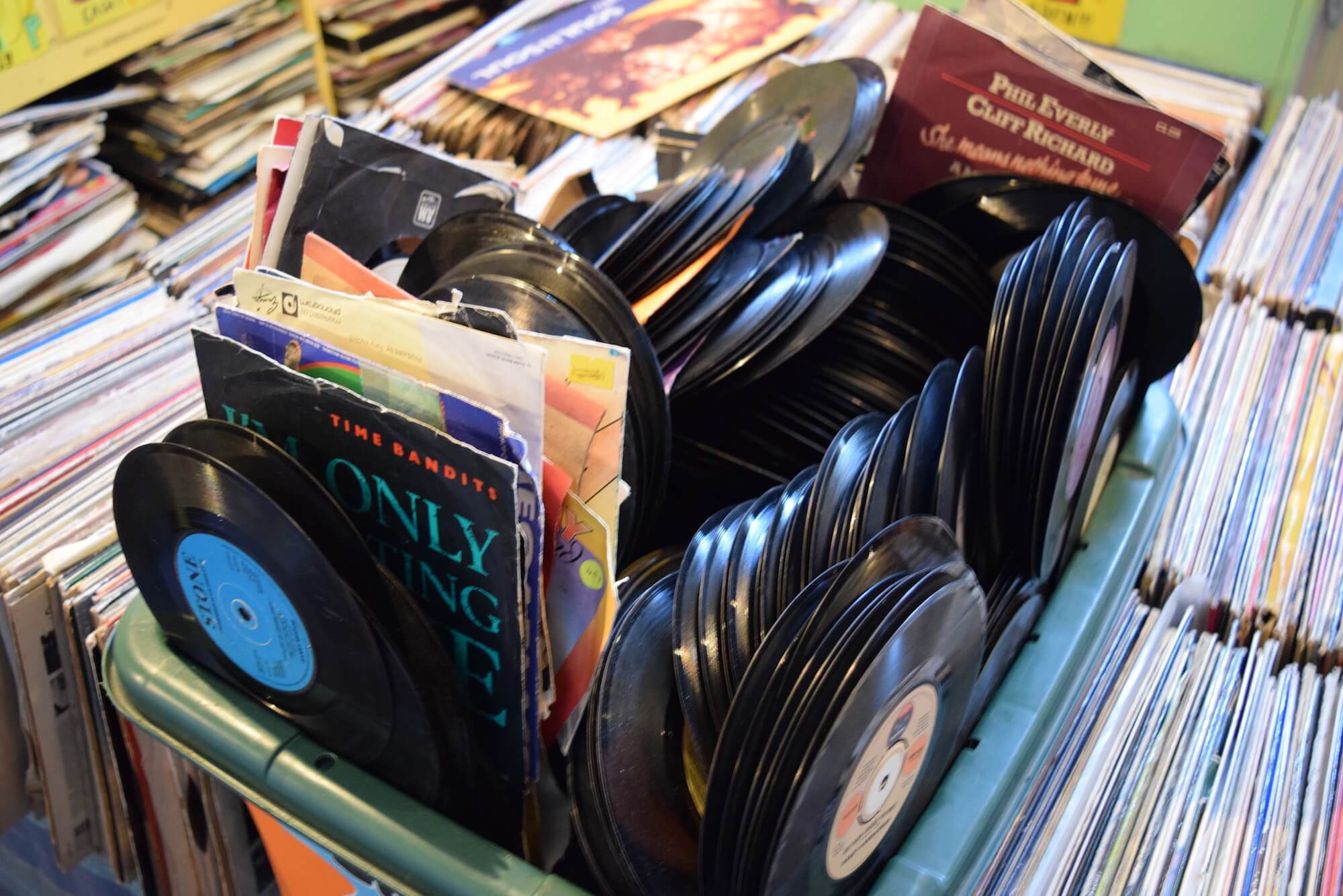 "The main thing I'll take away from this venture," he goes on to say, "[is that] I have a broader appreciation for music. It's been an education that's broadened my horizons." And is that feeling of discovery still there, I ask, after everything that's happened? "For sure," he replies, instantly. "I don't know what will happen in the future, but I'm not done yet."
Initially slated for closure at the end of March, Lucky Seven has been given a month's extension and will now remain open until the end of April. Make a date to visit at 127 Stoke Newington Church St, Stoke Newington, London N16 0UH.