Published on
January 3, 2017
Category
News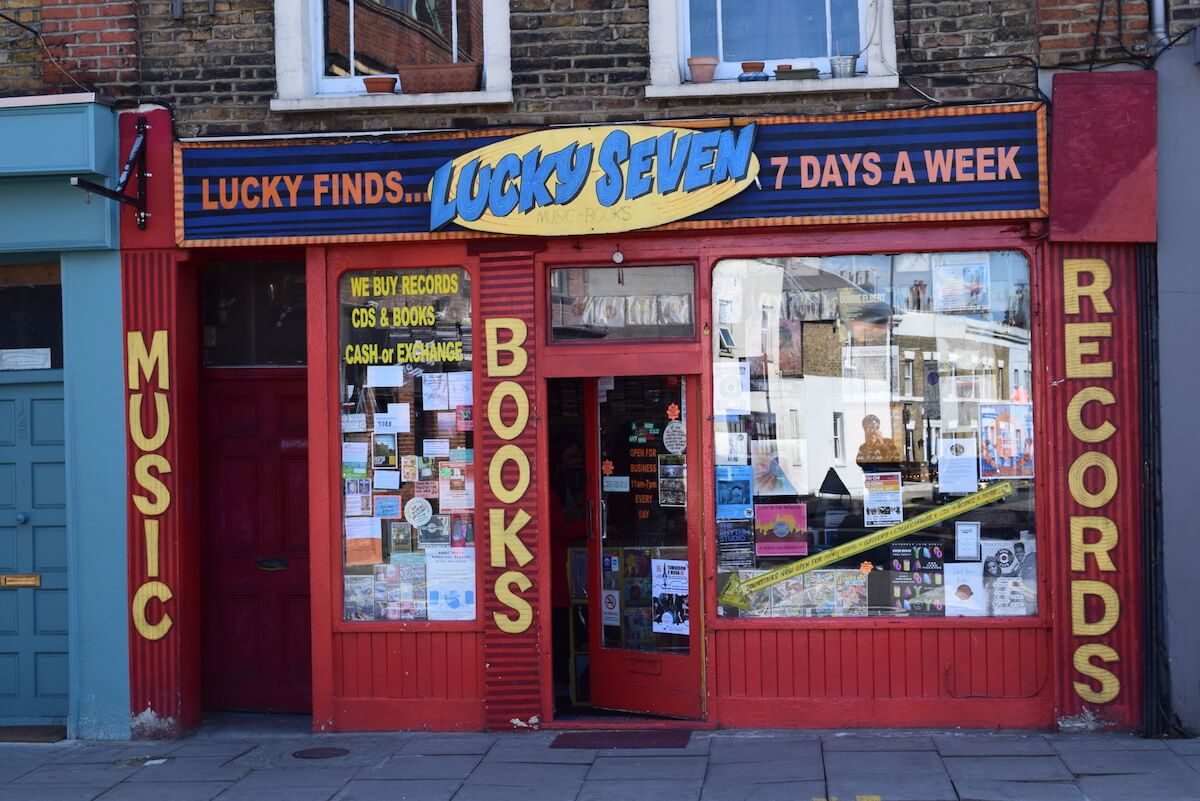 Soaring rents push out the Stoke Newington institution.
Lucky Seven, the much-loved ramshackle red and yellow record shop on Stoke Newington Church Street is set to close after being put up for sale in late 2016.
Speaking to Hackney Gazette, the shop's owner Jason Gore cited rapid rent increases over the last few years: "The rent went up by a third in 2009 and if it goes up again there's only one way it's going to go," he said. "I've given it until August and then I'm thinking of calling it quits."
A local favourite and hot tip from our feature on London's best secret record shops, Lucky Seven has a reputation for throwing up the unexpected, with huge stacks of dirt-cheap second-hand records spread over two floors that will reward the hardiest of diggers.
"The way my shop looks fits in with the beauty of collecting records," Gore reflected. "That's what I prefer to see in a shop, bright colours. Not a grey, anonymous-looking coffee shop."
Now one of north-east London's most desirable areas, Stoke Newington has become a by-word for gentrification, with Gore holding up the surrounding shops as examples. "That shop over the road has had five different owners in the last five years all trying to run it as cafes. There's hardly any retail experience left on the road now, it's all so boring."
As Hackney Gazette report, there are currently a few potential buyers, with Gore keen for Lucky Seven to remain a record shop, so long as they stay true to its vibrant roots: "If someone came in with fresh eyes and a bit of capital they could really take it forward. I'd hope they don't paint it grey."