Published on
September 4, 2014
Category
Features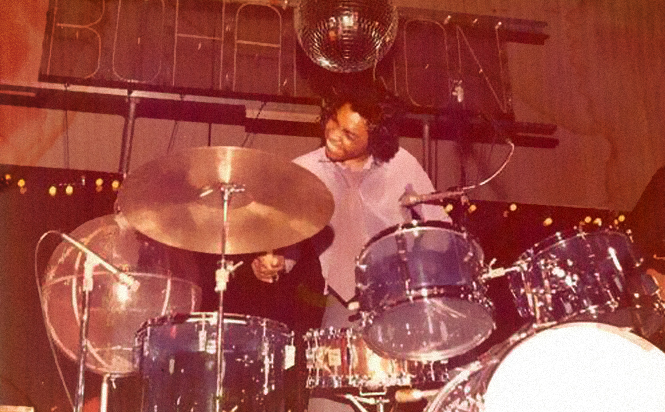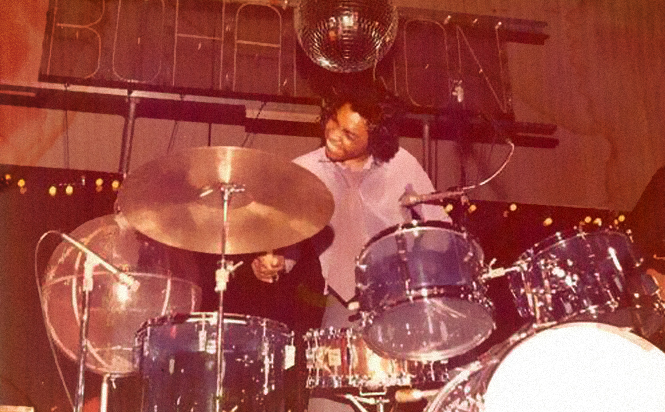 With the Iranian funk, soul and disco excavation complete, we zero in on Motown veteran Hamilton Bohannon for 8 foot stomping disco gems to add to the collection.
---
The young Hamilton Bohannon was a revered percussionist, drumming for the likes of Jimi Hendrix and Stevie Wonder. It wasn't long before the hierarchy at Motown got wind of his talent and lured him to Detroit. There he was top bandleader – supporting the label's big stars with his "Bohannon & The Motown Sound" group.
When Motown relocated to L.A. in 1972, he decided to stay put and pursue a solo career. Across two decades he developed a unique brand of disco, featuring funky wah-wah guitars, long drum breaks and thudding bass. He never quite gained the reputation that his innovative style deserved, but he relentlessly released solo material until 1990.
Nowadays he's a sampler's goldmine – J Dilla and Paul Johnson have both been there. As have pop artists like Jay Z, Snoop Dogg, and more recently Justin Timberlake, whose single 'Strawberry Bubblegum' lifts the string section from the wistful 'I Wonder Why'. Fat Freddy's Drop are also fans, paying homage to him in their most recent album, Blackbird, with the track 'Bohannon'.
To cap it all, earlier this year Bohannon himself delivered a rare treat to fans by playing his first gig in over 30 years, aged 72.
You can listen to 8 songs taken from the records by using the playlist (below), or click on the links to hear each track individually.
---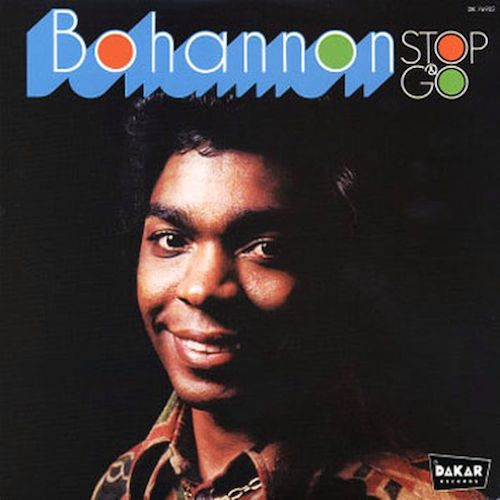 Stop & Go
(Dakar/Brunswick 1973)
Bohannon signed with Dakar/Brunswick in 1972 and a year later put out his first, and arguably best, studio album. The range is mind-blowing for an early 70s disco LP – from the shuffling, bluesy 'The Pimp Walk', to the proto-disco boogie track 'Run It On Down Mr DJ' to the soulful "Happiness". Overall there's a slower, sexier funk compared to the uptempo, driving disco sound that a later Bohannon becomes absorbed with.
Listen HERE
---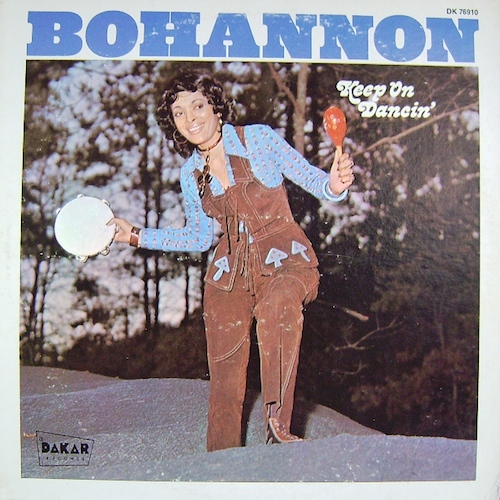 Keep On Dancin'
(Dakar/Brunswick 1974)
Keep On Dancin' features the folksy, hypnotic 'South African Man', which was Bohannon's first hit single, reaching no. 22 in the UK and no. 78 in the US charts. This trend continued – he did well in the UK but had limited success on home turf until later in his career. Check out the feverish title track 'Keep On Dancing' for a trademark beat that rears its head in future productions.
Listen HERE
---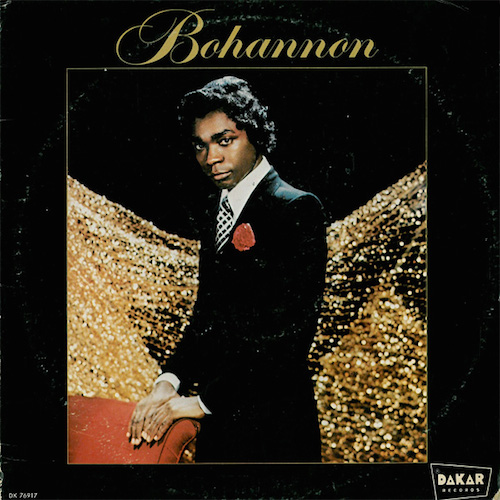 Bohannon
(Dakar/Brunswick 1975)
1975 was a busy year with three album releases and various spin-off EP releases from album material. The pick of the crop, however, is this self-referential LP where, as well as the title, we have 'Bohannon's Beat' and 'The Bohannon Walk'. Egotistical, sure, but it does the job in terms of capturing the archetypal Bohannon sound – a stripped down groove, striking guitar elements, and vocals thrown in almost as an afterthought.
Listen HERE
---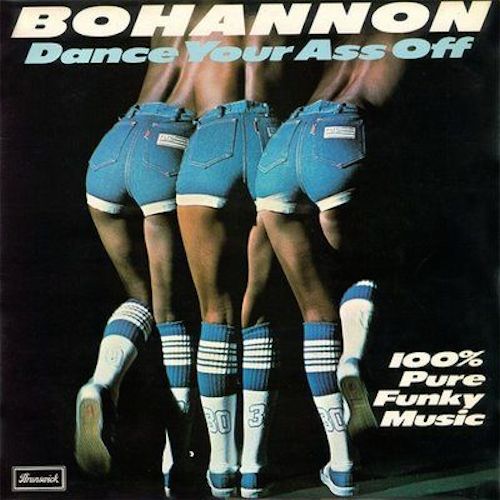 Dance Your Ass Off
(Dakar/Brunswick 1976)
Bohannon at his fastest and most fiery. The record has a relentless energy, celebrating heavy rhythms from start to finish. There's a careful focus on one key rhythm with slight phase shifts in tone or timing before returning back into kilter. Think raw, minimal funk – quite unlike anything else being made by disco producers at the time. 100% Pure Funky Music.
Listen HERE
---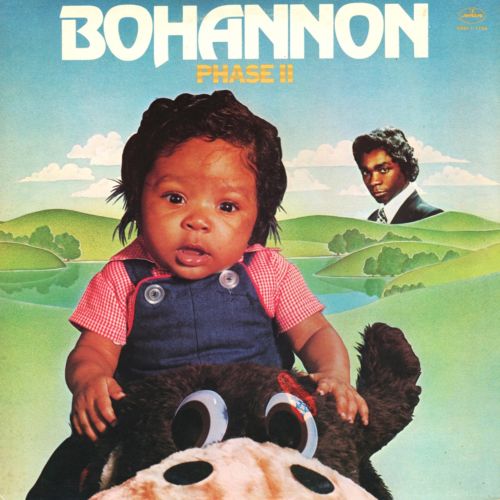 Phase II
(Mercury 1977)
His contract with Dakar/Brunswick ended in 1976 and he was snapped up by Mercury. A year later he released Phase II, a personal record cased by the rather absurd cover of his son (above) and with dedication songs to his wife ('Andrea') and son ('Daddy's Little Son'). The LP is an exploration of his jazz-sensibilities and includes a healthy dose of ballad-style songs that are overly honeyed yet strangely compelling.
Listen HERE.
---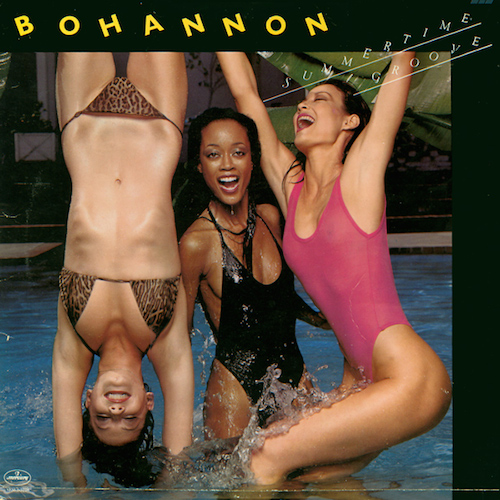 Summertime Groove
(Mercury 1978)
Another contender for best Bohannon release. It features the smash hit (no. 9 in the USA), and his best known song, "Let's Start The Dance" with Carolyn Crawford on lead vocals. Her general presence on the LP adds a special energy that's lacking on some of the other releases.  The killer collaboration continued with Bohannon going on to produce Crawford's hit "Coming on Strong, released on Mercury later that year.
Listen HERE.
---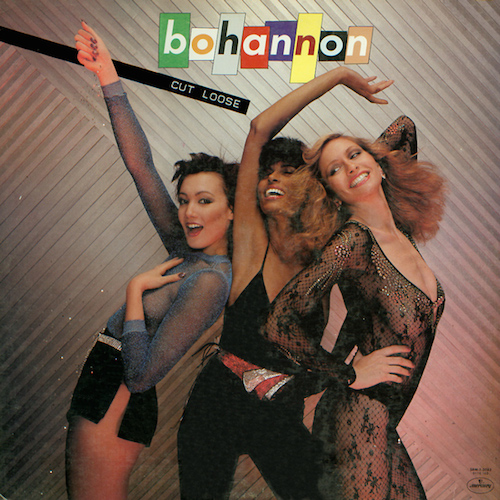 Cutloose
(Mercury, 1979)
Cutloose is Bohannon's penultimate release on Mercury before setting up his own label, Phase II recordings. It's a kinetic and entertaining release, like Summertime Groove, but aside from 'Mighty Groove' there's a smaller Carolyn Crawford contribution. The extra prominent bassline on 'Let Me See How You Do It' makes it the standout track on the LP.
Listen HERE.
---
(MCA 1989)
The 80's saw the development of Bohannon's Phase II records and a string of lukewarm/bad releases. Fortunately, he went out with a bang with this penultimate solo LP, released on MCA. Bohannon moves with the times, using modern synths and drum programming to give his sound a housed up makeover.
Listen HERE.