Published on
March 18, 2016
Category
Features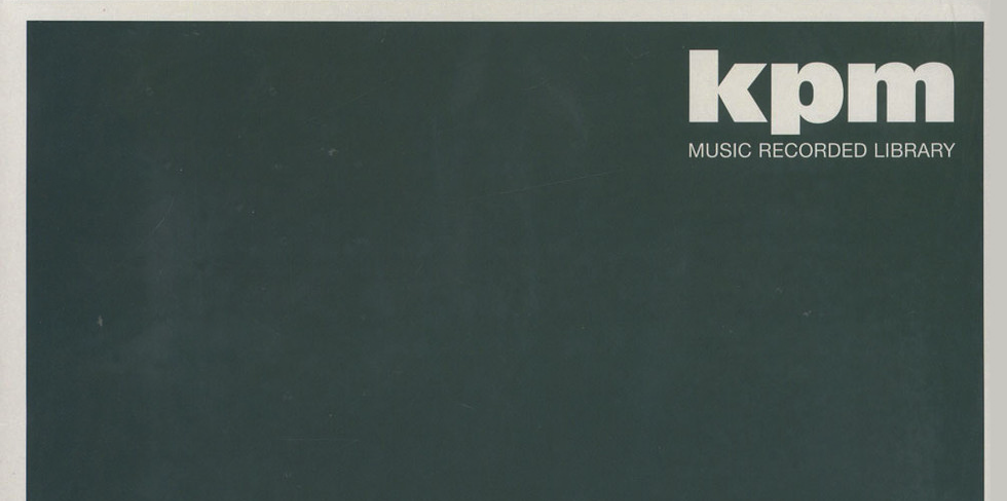 The art of library music, remixed.
Where many library records were adorned with striking modernist and abstract imagery or typography – enough to see Jonny Trunk compile an entire book on the aesthetic – the genre's most iconic label KPM took a different approach.
Minimal in the extreme, its records were known as 'Greensleeves' for the standardised olive green slate on every cover, much more Yves Klein than Reid Miles (although perhaps a sly influence on Kendrick Lamar's latest album untitled unmastered.) with no indication of musical style.
While DJs and producers have reinterpreted the samples and sound effects of library records for years, very few are also able to take a knife to its sleeve artwork. Australian musician and graphic designer Len Leise is the expectation.
With his fantastic 2015 album Lingua Franca (charting highly in our top 50 albums of the year) itself being given the remix treatment, Len offered up his services as a designer to reinterpret the classic KPM sleeve, picking the rare Afro Rock as his canvas.
---
Words & images: Len Leise
---
I found it too great a challenge to re-interpret a favourite record cover. Simply choosing a cover was hard enough and the other problem was the old expression "if it ain't broke don't fix it" was at the forefront of my thoughts when approaching this.
So as a slight deviation I decided to pick one of my favourite records for the music, but one that had a particularly bland cover, where the cover was a misrepresentation of the music or not a representations at all.
For this I chose this KPM Library classic Afro Rock with songs by Alan Parker and John Cameron. Which is a brilliant record. 'Sahara Sunrise' by John Cameron is one of my favourite songs ever.
Front: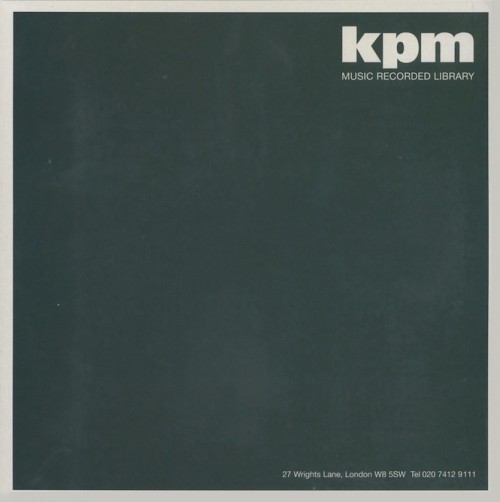 Back: (taken from the recent repress)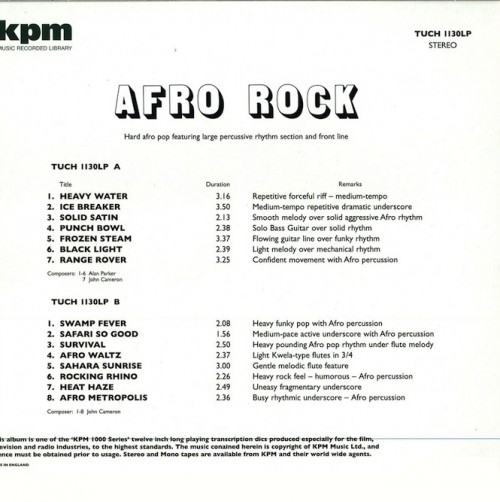 For my interpretation I wanted to represent the afro qualities of the music but married with the rigid nature of the jazz rock grooves by Parker and Cameron.
So I decided to recreate an abstraction of African masks, not from one obvious place but a loose sense of location, similar to the record itself.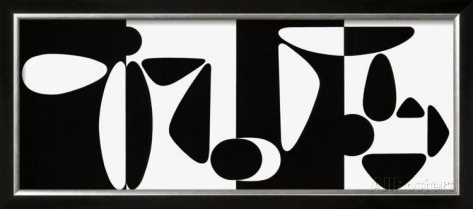 Victor Vasarely
I paired this with a monotone palette and a rigid european typographic treatment to help bring it into a contemporary context, as well as fitting it within my own person taste.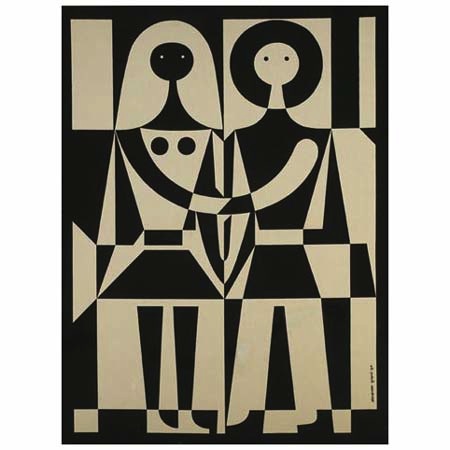 Alexander Girard
Inspired by the form making of Alexander Girard and the geometry of Victor Vasarely I love how you can merge and blend different elements together to create new and harmonious forms.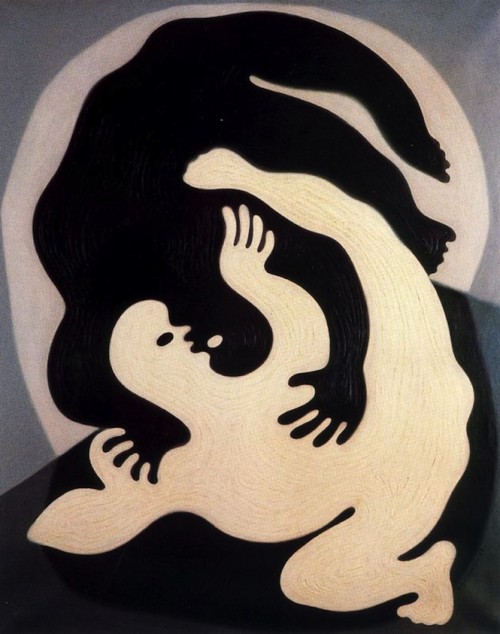 Victor Vasarely
I drew inspiration from a couple of other record covers that helped play their own role in my final artwork.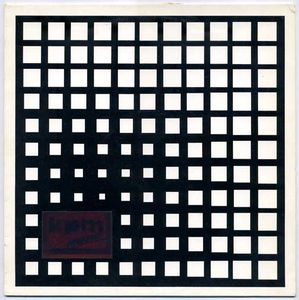 David Vorhaus's Out Of The Dark which looks very much like a homage to Vasarely and Jah Wobble, The Edge and Czukay's Snake Charmer designed by Bruno Tilley.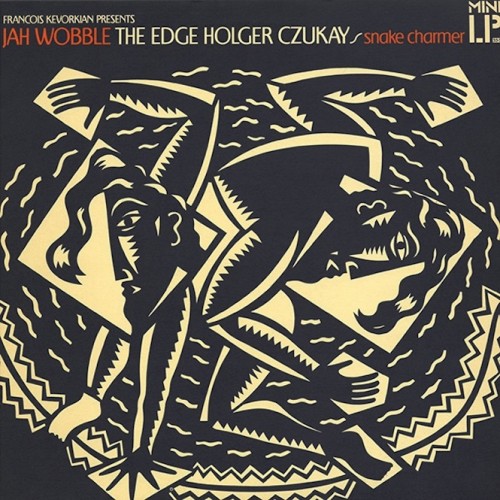 All in all this led to the final reinterpretations below.
---
Len Leise's Lingua Franca Remixes is out now on International Feel. Listen here and order a copy.