Published on
February 15, 2023
Category
Features
Featuring Ahmad Jamal Trio, Simon & Garfunkel and more.
Multi-instrumental sound artist Laraaji joins us to discuss the albums that have impacted him personally and professionally.
Read more: Claire Rousay on Pedro The Lion, Cecil Taylor, Olivia Block and more
"Some of these were piano idols that showed me directions I could go–hot, nasty licks from Oscar Peterson's piano style, and the coolest Ahmad Jamal's piano style," Laraaji explains. "The sessions of Carole King and Crosby, Stills & Nash have opened up the windows for me exploring the voice. They inspired my creative performance, and I've listened to them for hours".
Read on to learn more about Laraaji's favourite albums.
---

Ahmad Jamal Trio
At the Pershing: But Not for Me
(Argo)
I don't remember how I found it, but I found it. I probably bought it new. When I first heard Ahmad Jamal, I was learning the piano at that time and he was one of my idols. The album contains one song called "Poinciana", which stuck in my head for years with its rhythm.
At that time, I was purchasing many albums and 45s, but that was one of my favourite ones. It drove me to seek him out as a performer and I finally caught up with him in Greenwich Village years later. That album was released in 1958 and I must have gotten my hands on it some time in the '60s.
---

The Oscar Peterson Trio
We Get Requests
(Verve Records)
Oscar Peterson was another one of my favourite keyboard artists and his fingers seem to glide over the keys like they're floating, it's very virtuosic.
I don't have this record in my life now, but it was a big treasure when I did have it. I played it on a very small deck, the kind you played 45s on. I found out later on that Peterson was from Canada and that was striking to me. I originally didn't know where in the world this music was from, but it was odd for me to hear that one of my keyboard players was from Canada.
---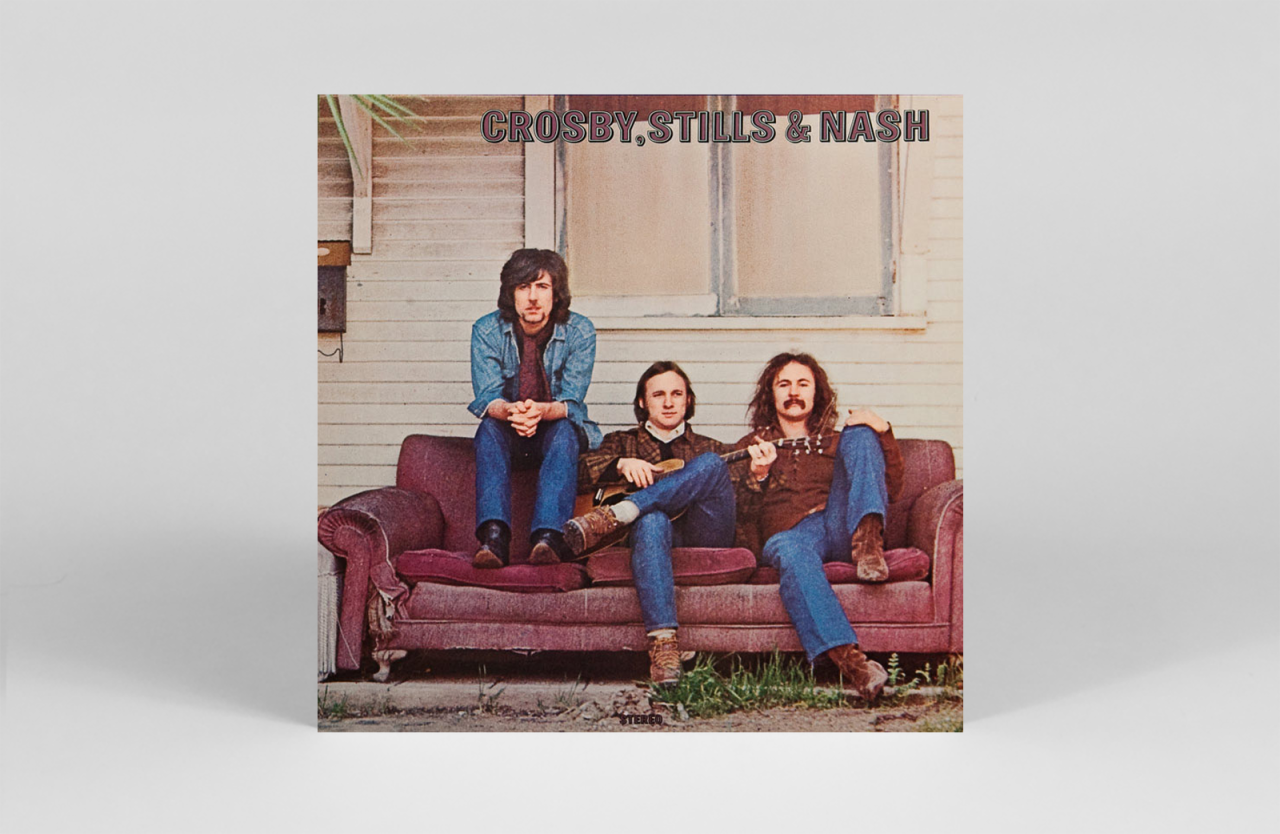 Crosby, Stills & Nash
Crosby, Stills & Nash
(Atlantic)
I got my hands on this record in maybe 1970. The harmonies on that album, especially on "Marrakech Express" and "Wooden Ships", were very impressive to me. This album artwork of three fellows sitting on an old couch outside a house just reminded me of the many kinds of jam sessions that I used to do out in the country on the back porch.
It seemed very homemade, very musician-like. The idea of musicians getting together in that type of setting stands to me.
---

Simon & Garfunkel
Bookends
(Columbia)
Simon & Garfunkel's "Old Friends" and "Looking For America" were two of my favourite songs. I always remember the cover with the two fellas' faces. The album itself I must have collected in 1968 or 70. I get very nostalgic when I reflect on it and the brilliance of their voices working together. I wish they had done more albums, but this one really sticks in my memory as one of my favourite all-time records.
---

Carole King
Tapestry
(Ode Records)
This album's artwork struck me. This young woman, sitting on a windowsill with a cat, looks very at home. It's an implied at-home, yummy music situation. I will always remember the visuals and the sensual feel of Tapestry.
---
Check out Laraaji's Segue To Infinity, a boxset of his earliest works, out via Numero Group now.