Published on
November 18, 2019
Category
Features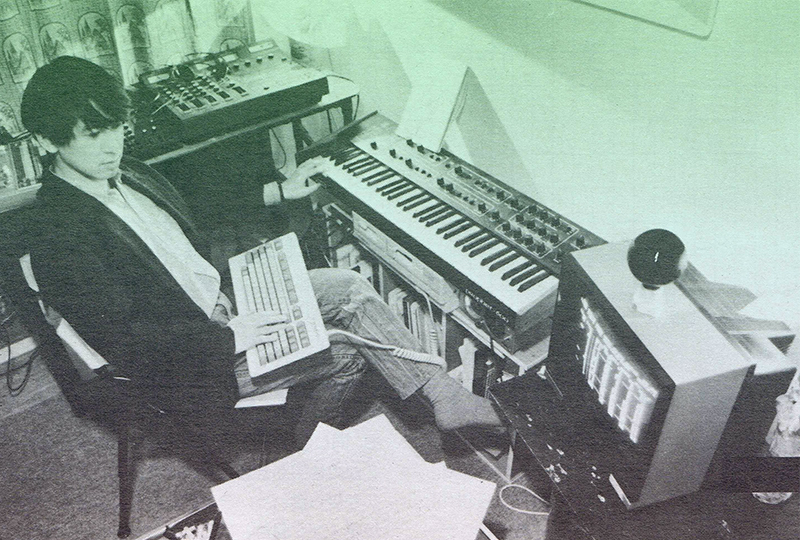 "I tried to sequence this mix so that it tells a story of music that I was listening to, or what I imagined at the time."
When creating music, Japanese composer Yutaka Hirose doesn't 'just' craft compositions, he weaves sound sources of all varieties into temporal feelings.
Following the release of his NOVA + 4 album – environmental music for model houses – on WRWTFWW earlier this year, we asked Hirose to take us through his sonic inspirations during the period when he was making the score.
For the occasion, Hirose delivered a mix called Sound that echoes in my head, 1986.
Speaking about the mix, Hirose explained:
"I tried to sequence this mix so that it tells a story of music that I was listening to, or what I imagined at the time. While using ambient tracks as a basis for this mix, I intentionally tried not to select mostly drone sounds. Instead, I selected music with plucking guitars, voices, music that was noisy and with water sounds."
I started this mix with an ambient composition of mine and then, sprinkled it with a Gavin Bryars piece, 1, 2, 1-2-3-4 out of the Obscure Records as a keynote that has a voice as its main sound. And then, for the next movement, went onto a mixed assemble of electronic sounds and concrete music by Stockhausen and John Cage and at the same time, by starting to play Throbbing Gristle's piece, 'Almost A Kiss', I set off to destroy the contemporary music perspective. And then, I made a wicked switch in the flow of things by playing The Flying Lizards track, 'The Window'!
Afterwards, I played a mixture of Henry Cow, Faust, CAN, Tangerine Dream, whereby I played some tracks that I recommend from the '70s, covered some Kraut Rock and then went back some Obscure Records' with Michael Nyman's piece, Decay Music to add some change in the flow of the sound. With David Toop, Max Eastley's City of Night, I programmed a Blade Runner-like sound image, and for the finale, selected the mature sounds of Annette Peacock's 'Sky-Skating'.
As a general concept of this mix, I would be grateful if all listeners can enjoy an equinoctial, week-like perspective that flows with an assorted variety of music."
Tracklist:
1. Jan Steele – All Day
2. David Toop – Do The Bathosphere
3. Gavin Bryars – 1, 2, 1-2-3-4
4. Joan La Barbara – Poems 43, 44, 45
5. Meredith Monk – Waltz
6. Karlheinz Stockhausen – Stimmung
7. John Cage – Seven Haiku
8. Throbbing Gristle – Almost A Kiss
9. Robert Ashley – Yellow Man With Heart With Wings
10. The Flying Lizards – The Window
11. Henry Cow Little Red Riding Hood Hit The Road
12. Faust – Faust
13. CAN – Future Days
14. Tangerine Dream:Rubycon
15. Michael Nyman – Decay Music
16. David Toop & Max Eastley – City of Night
17. Annette Peacock – Sky-Skating
Translation by Ken Hidaka.