Published on
February 23, 2018
Category
Features
Don Cherry was in the vanguard of not one, but two movements that changed the face of jazz forever. Chris May picks ten defining records featuring or led by the insurrectionary, oft-overlooked trumpeter.
Don Cherry was a pioneer of both the free jazz revolution of the late 1950s and early 1960s, and the so-called 'world-jazz' movement of the 1970s. In 1957, he was a founder member of the iconoclastic Ornette Coleman group which, unable to secure paying gigs because club owners considered it too far out, began life playing for friends in Cherry's mother's garage in Watts, Los Angeles.
From 1967, when he made the first of many exploratory expeditions through Africa, the Middle East and Asia, Cherry further energised jazz integrating non-Western musical traditions. His choice of instruments was as multi-faceted as his music. In the early years, he was most often heard on pocket trumpet, a miniaturised version of the standard instrument with unique tonal qualities. He also played the standard trumpet and the cornet. As he became involved in 'world-jazz', Cherry adopted an additional range of instruments, notably including the Malian doussn'gouni and the metallophones which form part of the Indonesian gamelan.
As a consequence of all this innovation and diversity, you might expect that Cherry's legacy would be more widely renowned. But history favours simple rather than complex stories, and Cherry, who died in 1995, is today less celebrated than he deserves to be.
Rediscovered in recent years by an open-minded new generation of DJs and producers like Four Tet, Kaitlyn Aurelia Smith and Mafalda (the former chose Organic Music Society as his favourite Cherry record in an interview with FACT), this selection of 10 essential albums, which spans both his free jazz and world-jazz output, is a modest attempt to add to that reappraisal.
---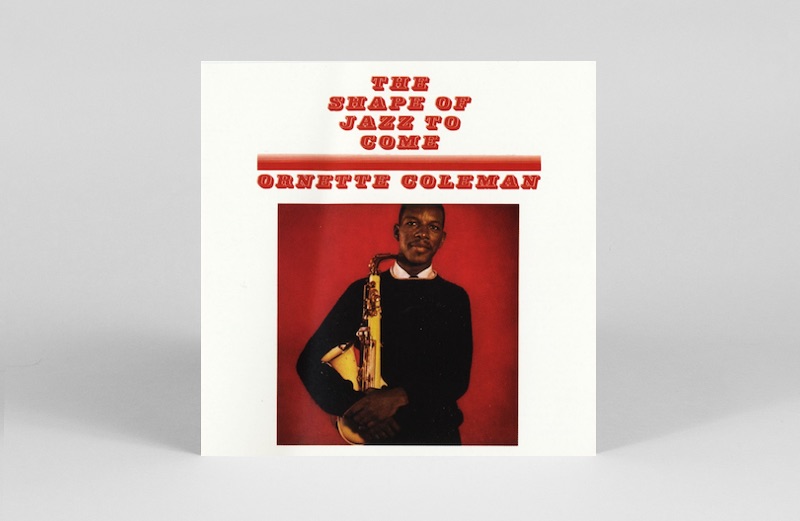 Ornette Coleman
The Shape Of Jazz To Come
(Atlantic LP, 1959)
In 1958, with their joint recording debut, Cherry and Ornette Coleman lit the fuse of the free jazz revolution on Coleman's album Something Else!!!!. The actual explosion came a year later, however, with the first in a series of piano-less quartet albums for Atlantic which irrevocably took apart and then reconstructed the jazz lexicon. In their tumultuous beauty, there is little to choose between The Shape Of Jazz To Come, Change Of The Century, This Is Our Music and Ornette!, and The Shape Of Jazz To Come is singled out here only because it contains Coleman's exquisite lament, 'Lonely Woman.'
---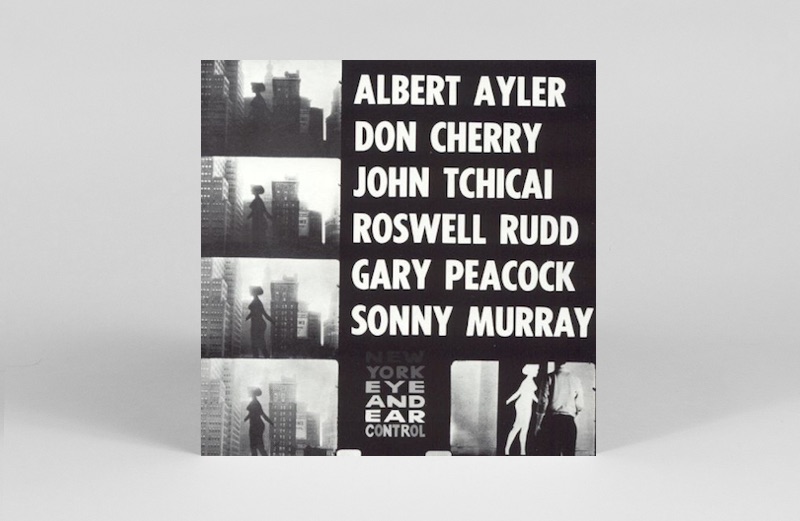 Various
New York Eye And Ear Control
(ESP LP, 1965)
In 1965, Cherry was part of another seditious quartet, this one led by Albert Ayler. The group was augmented to record this soundtrack for an experimentalist movie by the painter and sculptor Michael Snow. In the history of medium-to-large scale New York free jazz ensembles of the first half of the 1960s, there are three cornerstone albums: John Coltrane's Ascension, Ornette Coleman's Free Jazz, made by a sextet which included Cherry, and New York Eye And Ear Control. Cherry's crystalline shards of melody perfectly complement Ayler's honks and screams and Roswell Rodd's gutbucket trombone.
---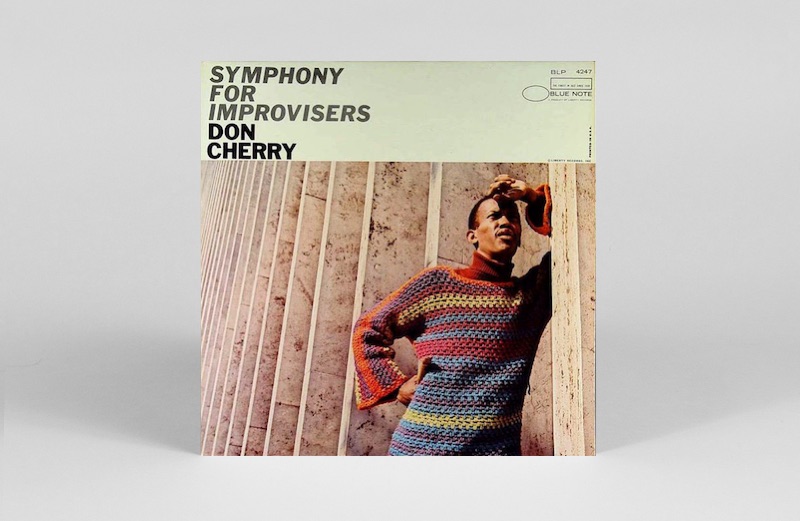 Don Cherry
Symphony For Improvisers
(Blue Note LP, 1966)
Cherry once said that, for him, making music was not a career but "a spiritual imperative." He was without sharp elbows and it was eight years after his high-profile recording debut with Ornette Coleman before he started making albums under his own name – having been content until then to record with bands led by Sonny Rollins, Steve Lacy, George Russell, Coleman and Ayler. He debuted as leader with the Blue Note albums Complete Communion and Symphony For Improvisers, two idiosyncratic and utterly compelling blends of free jazz and through-composition featuring Pharoah Sanders and Gato Barbieri on saxophones and Karl Berger on vibes.
---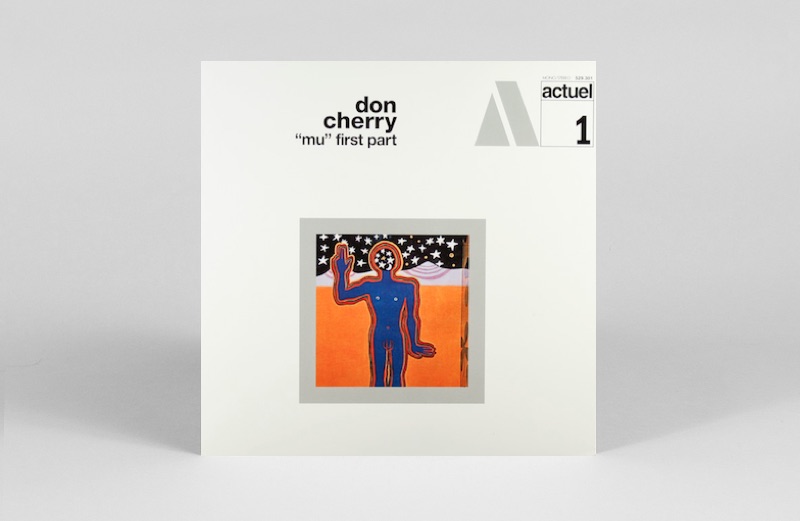 Don Cherry
Mu: First Part
(BYG LP, 1969)
Shortly after the Blue Note sessions, Cherry moved to Stockholm to set up home with the Swedish painter Monika Karlsson. He spent his first months in the city studying musical instruments collected by the Ethnographic Museum and, in early 1967, with Karlsson and her infant daughter (later famous as the singer Neneh Cherry), he set off in a Volkswagen camper van on an extended journey through Africa and the Middle East. The entrancing Mu: First Part was recorded in Paris in August 1968 on the return leg and hints at the world-jazz on which Cherry was about to focus. Playing bamboo flute, piano and percussion as well as pocket trumpet, he is accompanied by drummer Ed Blackwell from the historic Ornette Coleman quartet.
---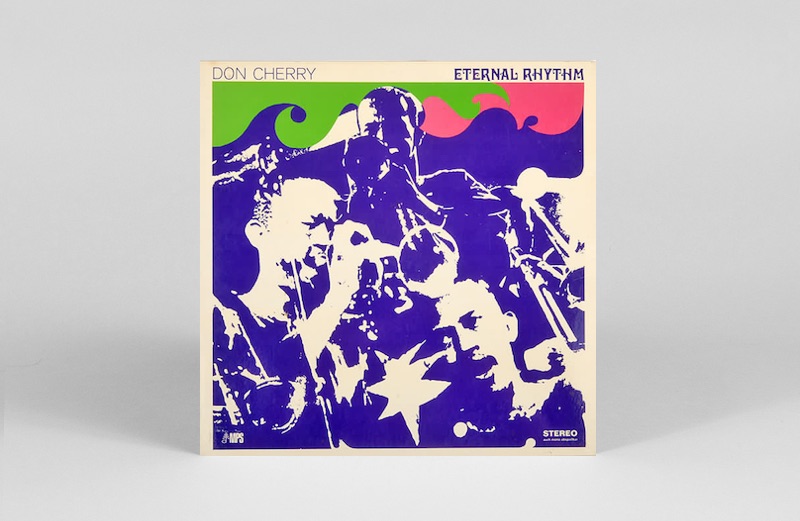 Don Cherry
Eternal Rhythm
(MPS LP, 1970)
The first of Cherry's fully formed world-jazz albums was recorded at the Berlin Jazz Festival three months after Mu: First Part. Playing cornet, gamelan instruments, South Asian flutes and African and Caribbean percussion, Cherry leads a group including fellow gamelan-players Jacques Thollot and Karl Berger and guitarist Sonny Sharrock. Another magical early world-jazz album is Live In Ankara, recorded in Turkey in 1969, on which Cherry fronts a quartet comprising tenor saxophonist Irfan Sümer, bassist Selçuk Sun and drummer Okay Temiz (later a frequent colleague of Cherry's). Most of the themes are traditional Turkish folk tunes. In today's connected world, it is easy to forget how ground-breaking these discs were for their time.
---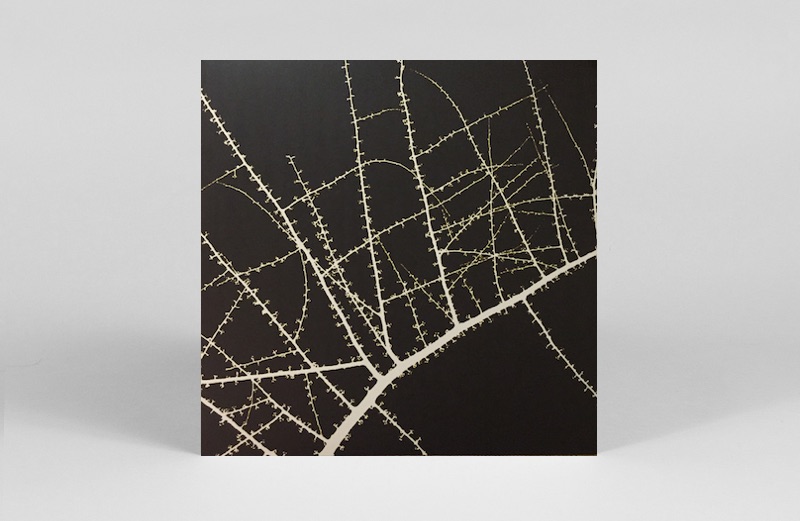 Terry Riley/Don Cherry/Karl Berger
Köln – February 23, 1975
(Modern Silence LP, 2016)
A blinder straight out of left field. Previously available only on poor quality bootlegs, Modern Silence's limited edition is the first high-res (albeit also unofficial) documentation of a concert Cherry gave with minimalist composer and keyboard player Terry Riley in Cologne in 1975. Riley is heard mainly on organ, Cherry is on standard trumpet and the pair are joined by Cherry's occasional collaborator, Karl Berger, on vibes. The music, directed by Riley, is spacious and spacey and unfolds unhurriedly, with Cherry producing passages of long-held tones akin to electric-era Miles Davis at his most peaceful.
---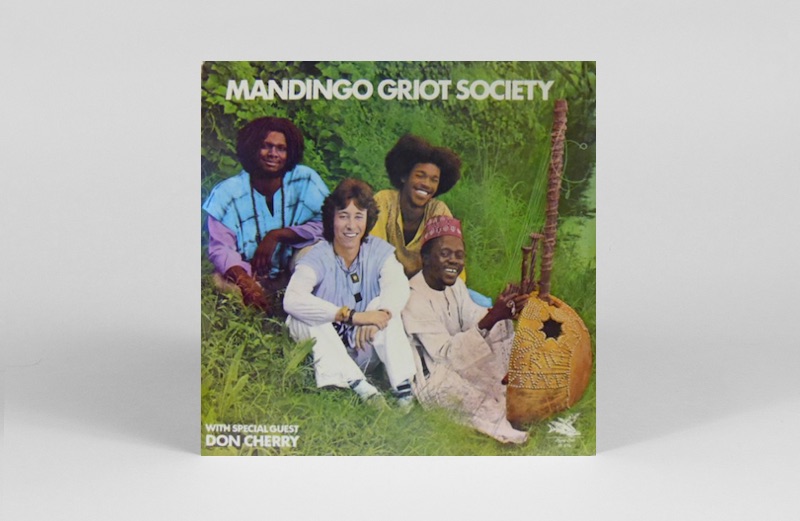 Mandingo Griot Society with Don Cherry
Mandingo Griot Society
(Flying Fish LP, 1978)
Mandingo Griot Society was a band formed by the Gambian kora player Foday Musa Suso when he migrated to the US in 1977. Suso was intent on transplanting Senegambian roots music into a modern Western context and Cherry was an inspired choice of collaborator – he falls effortlessly into the groove and brings a fresh harmonic dimension to the music. In the 1980s, Suso was part the house band for producer/bassist Bill Laswell's avant-rock and avant-funk productions for Celluloid Records, where he continued to push the envelope, but Mandingo Griot Society was, sadly, his only collaboration with Cherry.
---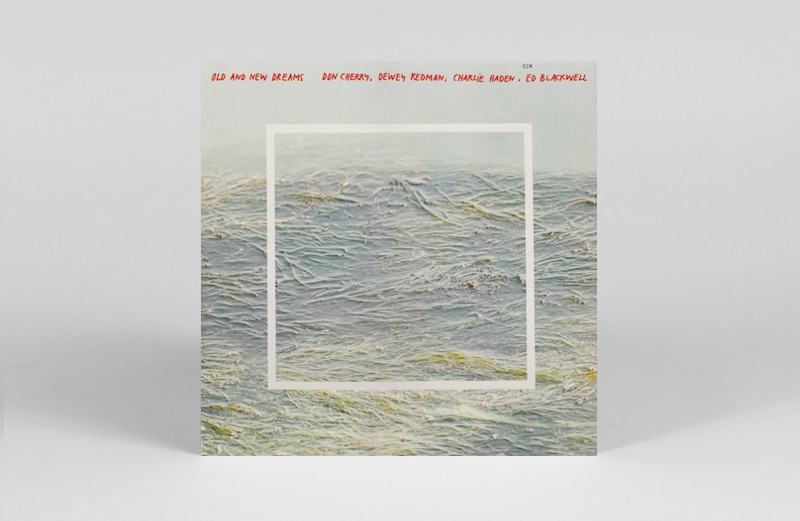 Old And New Dreams
Old And New Dreams
(ECM LP, 1979)
The second, and best, of four albums made between 1976 and 1987 by a quartet of Ornette Coleman's key collaborators of the 1960s and early 1970s – Cherry, tenor saxophonist Dewey Redman, bassist Charlie Haden and drummer Ed Blackwell – celebrating the acoustic small-group music with which Coleman first made his mark. Most of the material was written by Coleman or by the members of the group for Coleman-led recording sessions. Side one kicks off with an outstanding 12-minute version of Coleman's aforementioned masterpiece 'Lonely Woman.'
---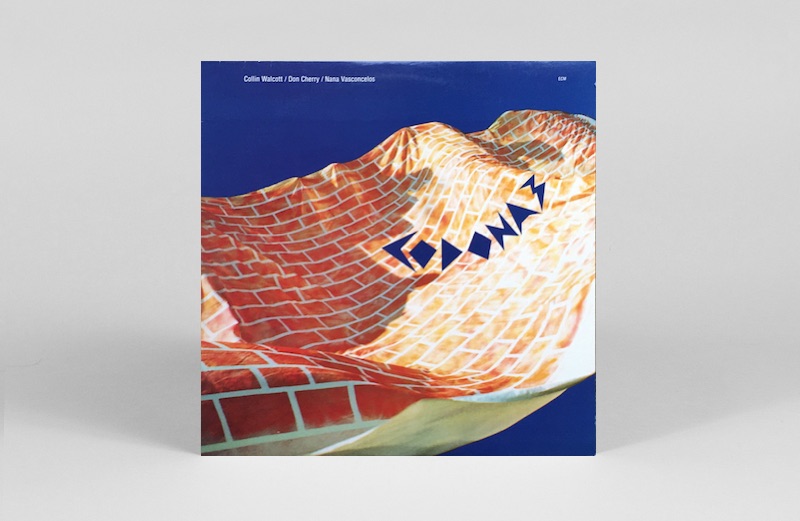 Codona
Codona 3
(ECM LP, 1983)
Codona was an improvising world-music trio featuring Cherry on trumpets, flutes and doussn'gouni, Collin Walcott on sitar and tablas and Naná Vasconcelos on percussion and berimbau. The trio recorded three albums for ECM before Walcott was killed in a car accident while on tour with his main band, Oregon. Cherry's love of Indian raga made Walcott an ideal frontline foil, but Vasconcelos was an equal partner in the project and Codona's sublime, frontiers-free vocabulary also embraced South American, African, Indonesian and Tibetan music.
---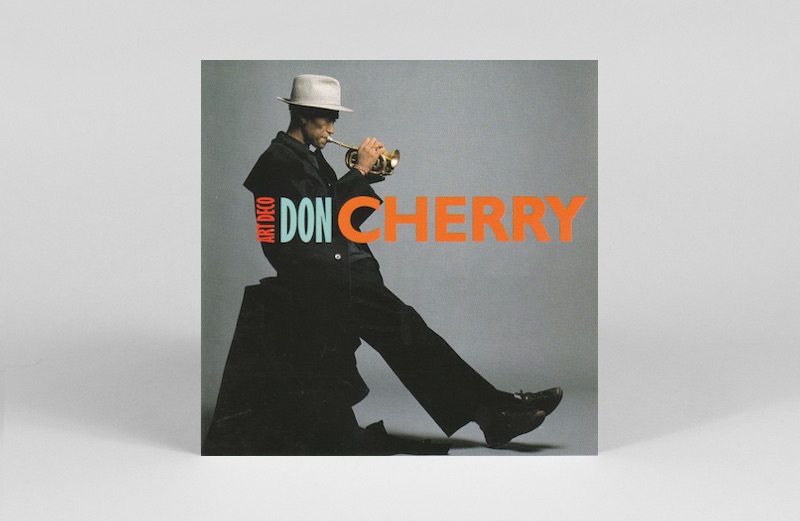 Don Cherry
Art Deco
(A&M LP, 1989)
And this is where we came in, more or less. The last studio album Cherry recorded which has yet to be made available on vinyl is a winning evocation to the 1959 – 1961 Atlantic-era Ornette Coleman quartet – featuring original members Cherry, bassist Charlie Haden and drummer Billy Higgins, plus tenor saxophonist James Clay (who played in various rehearsal bands with Coleman, Cherry and Higgins in Watts in the mid 1950s). The material includes three Coleman compositions and others by Cherry, Haden and Higgins, all beautifully recorded by Rudy van Gelder direct to two-track digital tape. All we need now, please, are vinyl releases of 1990's Multikulti and 1994's Dona Nostra.