Published on
January 11, 2017
Category
Features
From downtown NYC to working with Herbie Hancock, Fela Kuti, and Iggy Pop, tackling early hip hop, ambient, drum & bass and dub with a daring free jazz spirit along the way, Bill Laswell is a polymath of the alternative underground.
You could be digging around in any number of niches of alternative music and come across the name Bill Laswell. Since he first hit his stride in the late '70s and early '80s, the New York-based producer has infected a dizzying amount of different music with his unique touch, both as an artist in his own right and working the faders for scores of others.
As a musician and band member he's most readily thought of as a bassist, and it was with this instrument he first stepped out in R&B outfits as a teenager. The seminal 'electric period' of Miles Davis is often cited as a looming influence on Laswell's work, and jazz-fusion reverberates through the meandering catalogues of his many different groups and projects, but at heart his significant impact on modern music has risen from a desire to fuse together previously disparate forms. Dub has a sizeable presence in all manner of Laswell-affiliated recordings, as do traditional African and Eastern sounds, and this outer-national instinct quite rightly places him in parallel with the likes of Brian Eno. Indeed, on moving to New York and enthusiastically engaging with the experimental music community, Laswell ended up working with Eno both on My Life In The Bush Of Ghosts and Ambient 4 (On Land) in the early '80s.
As well as wild, noisy ventures fuelled by the spirit of free jazz, over the years Laswell engaged with the early stages of hip-hop, demonstrated an affinity for ambient, tackled drum & bass in the mid '90s and conjured up exotic world music. His work has unsurprisingly landed in many different places, although there are certain labels synonymous with his meandering career. In the '80s, Jean Karakos' Celluloid was the vessel for Laswell striking out as a distinctive producer, from his long-standing project Material through to work with Fela Kuti, Ginger Baker and Fab 5 Freddy amongst many others.
From there, production credits rolled in with legendary figures such as Sly & Robbie, Mick Jagger, PiL, Motörhead, Iggy Pop and Yoko Ono. By the early 90s he was able to set up his own Greenpoint Studios, while simultaneously being backed by Island Records to populate his own imprint, Axiom Records. Throughout this period alumni of the Parliament-Funkadelic axis were regular collaborators alongside many other premier league players.
At the turn of the millennium Laswell's benefactor of sorts Chris Blackwell moved from Island to Palm Pictures, and so Laswell followed suit. One of the key ventures to emerge from this era was Tabla Beat Science. It was also around this time he met his wife, Ejigayehu Shibabaw, who has recorded numerous Laswell-produced albums as Gigi that draw directly from her Ethiopian ethnicity. Their first, self-titled album together saw Laswell draw on considerable talent including jazz greats Wayne Shorter, Pharoah Sanders and Herbie Hancock.
In the present day Laswell continues to be fearlessly prolific, and with the benefit of online distribution is now using his Bandcamp page as a portal for many forgotten, waylaid or simply not-quite-finished projects from his past. These include an EP recorded with long-time collaborator William Burroughs, a compilation of modern Ethiopian music entitled Ethiopia: African Futurism and some of the last sessions that Bernie Worrell recorded before passing away.
As you might imagine, this just scratches the surface of the myriad ways in which Laswell has exercised his unique imagination on all kinds of music, and so to summarise such a figure can sometimes feel like a futile task. However, in specifically focusing on some of his own projects, we present ten releases that provide a window into what an intriguing, daring musical entity he has been, and continues to be.
---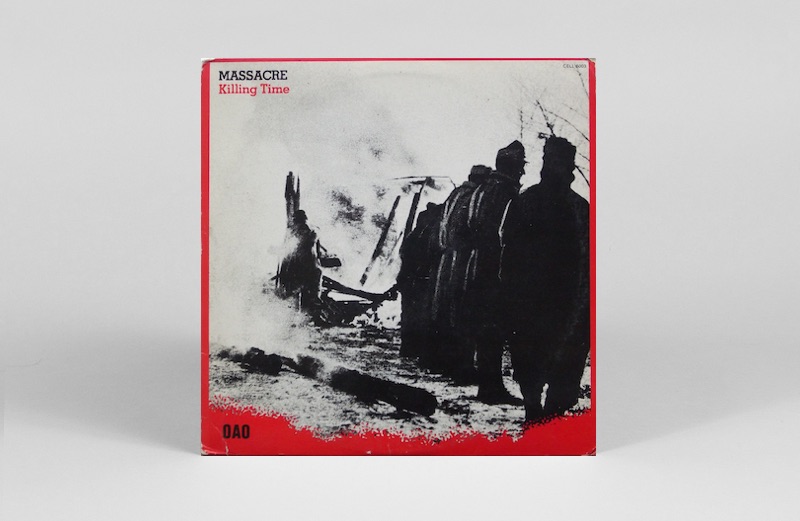 Massacre
Killing Time
(Celluloid, 1981)
In the finest improvisational tradition, Massacre came together at the last minute when British avant-garde guitarist Fred Frith was offered an opening slot at a gig in 1980. He had already been jamming with Laswell and drummer Fred Maher, who were working together in Material and various other outfits in the New York melting pot at the time. The resulting combo toured live for a year in the US and Europe, finally recording Killing Time in 1981 and promptly splitting up.
Comprised of studio sessions and live recordings from Paris, the album is a perfect blend of po-faced experimentation, razor-sharp jazz musicianship and playful funk. While it may be chaotic and daring, it's also surprisingly easy to engage with. The wild riffs and cartwheels of Frith's guitar, Laswell's rambling bass and Maher's errant drumming style all feed into a thrilling whole. More than anything, it's apparent how tight the three musicians were. After nearly 20 years Frith and Laswell reformed Massacre in 1998 with Charles Hayward from This Heat filling in for Maher, recording four further records right up to 2013, but this original LP remains the most essential document of their original form. Spittle have recently announced they will be reissuing Killing Time on vinyl with eight additional tracks from their early '80s sessions included.
---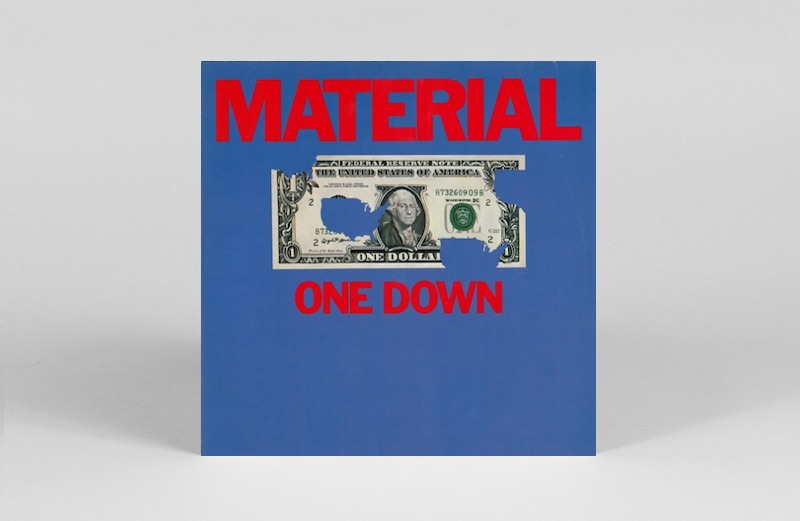 Material
One Down
(Celluloid, 1982)
If ever there could be anything close to a flagship Laswell project, Material would surely be it. The name is somewhat elementary, as the line-up and style of the group shifted relentlessly, eventually becoming more a production team than a recording project in its own right. Originally Material took shape in 1978 after Laswell placed an advert in The Village Voice at the suggestion of NYC club owner Giorgio Gomelsky. Michael Beinhorn, Martin Bisi and Fred Maher responded and for a time they performed as Zu Band and then New York Gong with Daevid Allen before consolidating as Material with the Temporary Music 1 EP on Zu Records.
As the band developed and the line-up continued to mutate, they progressed from an industrial, post-punk sound into a decidedly funkier affair that reaches its peak on One Down. They had already released the perennial club classic 'Bustin' Out' with Nona Hendryx on vocals, but the album saw Material turn to Hendryx and other vocalists in a perfectly delirious encapsulation of '80s abandon. The funk is loose and limber, the soul gritty, the production second to none. Amongst the surprising guest spots on the bustling cast of characters is Nile Rodgers laying down immaculate guitar on dancefloor burner 'I'm The One', and a young Whitney Houston tearing Soft Machine ballad 'Memories' wide open.
---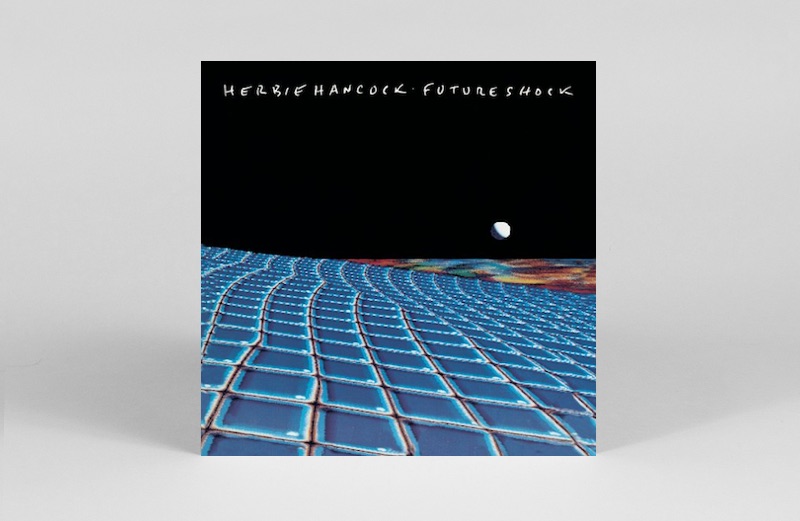 Herbie Hancock
Future Shock
(Columbia, 1983)
Of all the seminal or influential records that Laswell has been involved with over the years, few could hope to top this one. The story of how Grand Mixer DXT's scratching in 'Rockit' inspired a generation to wreck their parents turntables is well documented, but few realise many of the songs on Future Shock were in fact tracks Material were working on and performing for the follow-up to One Down. Herbie Hancock was approached to collaborate on this futuristic, hip-hop flavoured record, and eventually it ended up coming out as the daring 35th album for the ever adventurous jazz fusionist.
As well as writing the whole album (bar the title track which was penned by Curtis Mayfield), Laswell and Beinhorn produced the album with Hancock, and Laswell played all the bass parts. In keeping with the rich technicolour sound of One Down, Future Shock perfectly captures the spirit of bold '80s production, all electronic drums and zippy synth parts (helped no end by Hancock's impressive flexing on the Fairlight CMI). 'Earth Beat' in particular still sounds staggeringly fresh to this day with Daniel Ponce's bata drumming intermingling with a lurid soundscape of plastic sound FX, chiming melodies and DXT's rapid fire scratches. As immediate as it was groundbreaking in its day, it's arguably the most widely heard of all Laswell productions.
---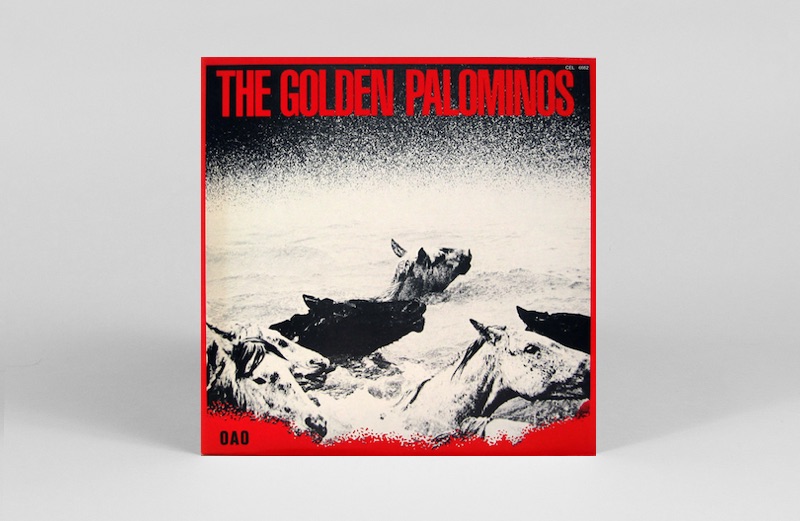 The Golden Palominos
The Golden Palominos
(Celluloid, 1983)
As is often the way in the musical world(s) Laswell and his collaborators inhabit, The Golden Palominos are a shape shifting concern that have at times featured such leftfield luminaries as Arto Lindsay, John Zorn and, er, Michael Stipe. As such it's hard to compare the various albums of The Golden Palominos (although Laswell contributed to their recordings well into the '90s), but this debut released in 1983 captures a wonderful moment in time. Drummer Anton Fier remains the only constant member of the Palominos up to this day, but the madcap recordings on The Golden Palominos are a product of the same scene that Material et al were born out of.
Opening track 'Clean Plate' is quintessential New York No Wave, featuring Laswell and Jamaaladeen Tacuma's dual bass attack sparring amongst Fred Frith's squalling guitars and jibbering violin shrieks, Zorn's skronky alto sax and Fier's tumbling funk drums. Throw in Arto Lindsay's way out west vocal delivery over the top, and an antagonistic party gem is born. The sound is wild and uncompromising, but much like the aforementioned Massacre record it still retains that necessary groove to make it a devilishly fun record to get down to.
---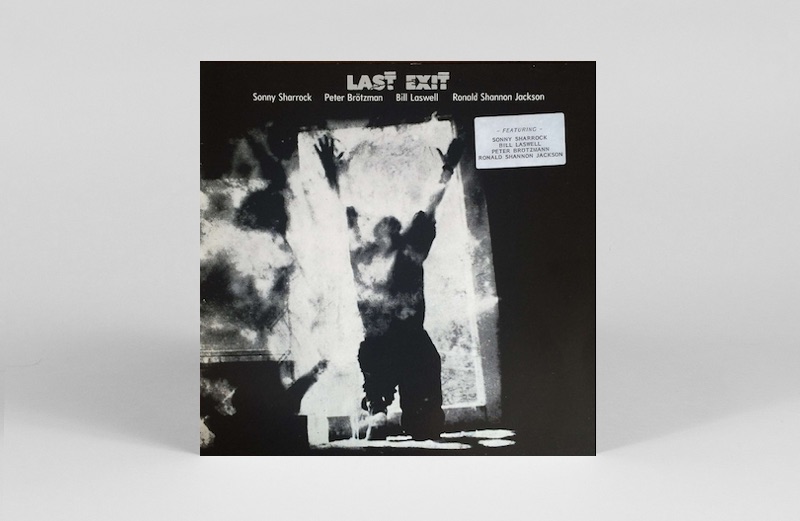 Last Exit
Last Exit
(Enemy Records, 1986)
Listen / Buy
Primarily a live concern that in some ways follows the spirit of Massacre, Last Exit demonstrates a greater extreme of Laswell's engagement with free jazz and indeed hardcore punk. The noise that surges out of the formation of Laswell and guitarist Sonny Sharrock, saxophonist Peter Brotzmann and drummer Ronald Shannon Jackson is nothing short of fearsome, but in the midst of the melee there's a high level of musicianship driving the confrontational sound. Sharrock already had an accomplished career in free jazz in the '60s but had since retired. Laswell coaxed him out of obscurity to record on the first Material album in '81, consequently being largely responsible for the unique guitarist enjoying a productive second wave and greater recognition in the jazz world.
Last Exit formed in 1986 and only officially disbanded in 1994 following Sharrock's death, but in their eight year lifespan released six albums primarily sourced from live performances around the world. Their self-titled album was recorded in 1986 in Paris at New Morning, a notorious jazz club in the '80s, and captures the band at their most electric. Unlike Massacre or The Golden Palominos, this was not a group concerned with mixing extreme experimentation with accessible hooks. Laswell has equally displayed an affinity for the savagery of hardcore and metal, and it shines through on this frenetic blast of sharp-angled sonics.
---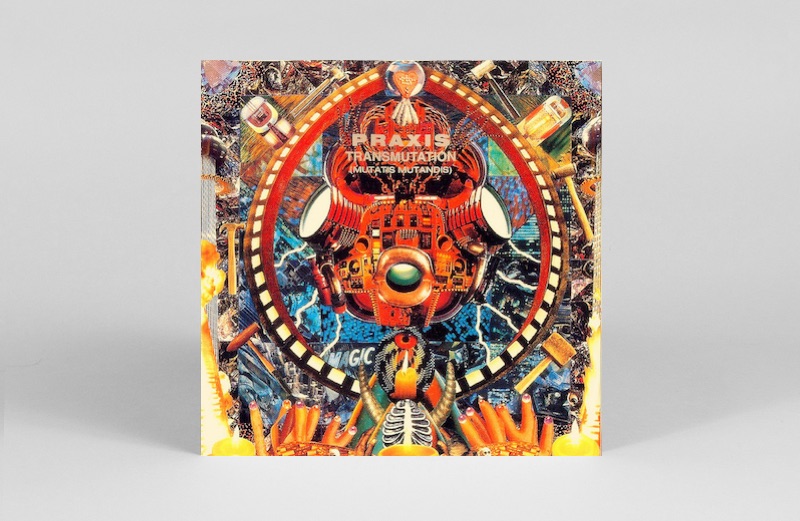 Praxis
Transmutation (Mutatis Mutandis)
(Axiom, 1992)
Depending on where you approach Praxis from, you may well have a different vision of what they are all about, but their debut album Transmutation (Mutatis Mutandis) remains the most succinct artefact of this amorphous super group. The line-up on this record found Laswell joined by Buckethead on guitar, Bootsy Collins on bass, Bernie Worrell on synths, Brian 'Brain' Mantia on drums and Af Next Man Flip on turntables. The first track surmises everything that makes Praxis unique, surging to life in a rush of rapid metal guitar shredding that quickly gets waylaid by tape-whizzing studio trickery, only to switch up and fall into a digi-dub riddim that quickly becomes an electro funk groove. Confused? You should be.
As hard as that might sound to swallow, Transmutation (Mutatis Mutandis) is in fact a very listenable record that willfully draws on all kinds of sonic signifiers in a kind of collage that's less about smoothly blending different styles and more about risking wild juxtapositions. That the players involved are of such a high standard is surely one of the reasons the gamble pays off. Praxis went through many different permutations in the years to follow until Laswell hinted at the band's demise in 2011, at times featuring the likes of Iggy Pop and Serj Tankian on vocals, but this first album proper remains the most definitive document of the group.
---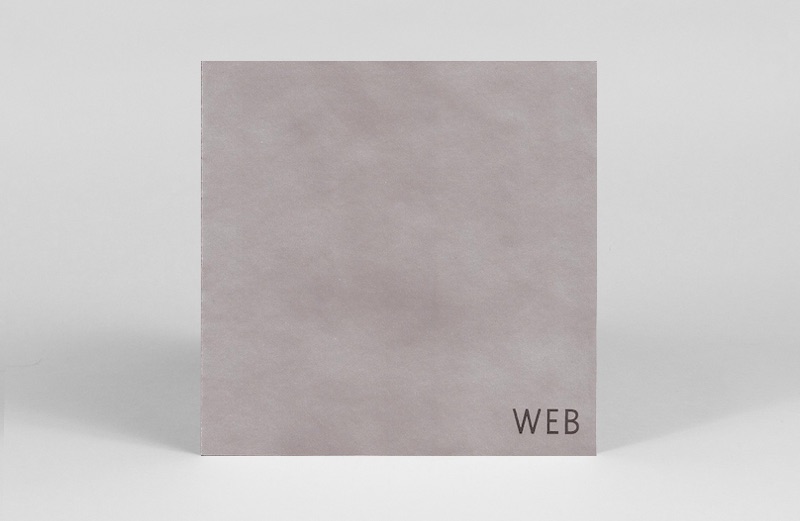 Bill Laswell & Terre Thaemlitz
Web
(Subharmonic, 1995)
Away from the prodigious antics of his band projects, Laswell also took the time to immerse himself in the world of ambient production. He came into the genre practically at ground level having worked with Eno on Ambient 4 (On Land), but as the style took on a new impetus in the surge of electronic music production in the '90s, Laswell-affiliated ambient projects sprung up left right and centre. A vast swathe of this was done in collaboration with the late Pete Namlook, head of Fax Records and considered one of the greats of the era, and equally Laswell worked many times with Japanese producer Tetsu Inoue, Mick Harris and Jonah Sharp. The series of Outland and Psychonavigation albums are not to be discounted, but on this occasion Laswell's collaboration with Terre Thaemlitz, Web, feels worthy of special mention.
Thaemlitz is best known these days as DJ Sprinkles, but also has an accomplished background in ambient music from the early to mid '90s. Concerned with the emergent internet culture of the era, Web is a three-track album recorded at Laswell's Greenpoint Studios in Brooklyn. It was released on Subharmonic, the label Laswell started with John Matazarro and Robert Soares as a hub for many of the ambient releases coming out of Greenpoint. With its haunting, mystical tones and detailed use of found sounds and dub processing, it's the kind of ambient album that draws you in and demands your attention, rather than politely drifting in the background.
---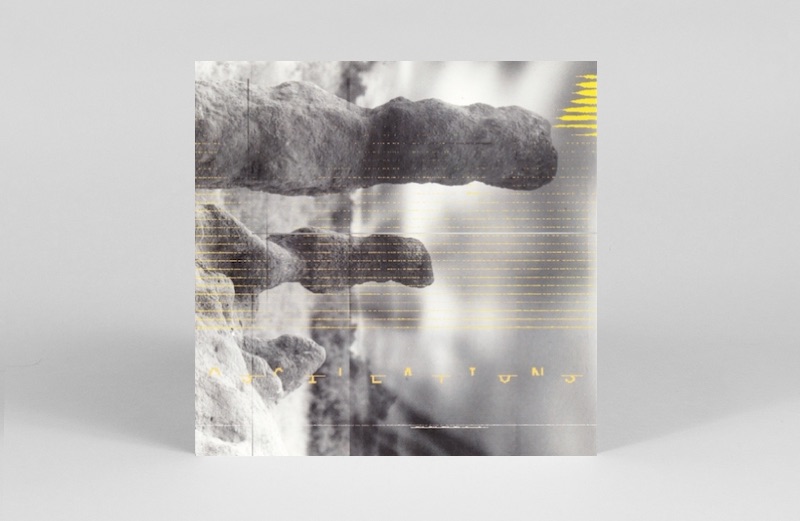 Bill Laswell
Oscillations
(Sub Rosa, 1996)
Much like with hip-hop in the early '80s, Laswell may not have been one of the originators of drum & bass, but his keen instinct for new possibilities in music quickly led him to the genre as it started to explode out of the UK underground in the mid '90s. When most were still trying to figure out the evolution of the style from jungle and hardcore, Laswell was already busy creating Oscillations. What makes his own interpretation of the sound special is that quintessentially Laswell quality of meshing together unlikely sources, coupled with decades of experience in the studio.
'Faktura' may start life as an oppressive slab of ambient drone, but once the breakbeats kick in it becomes a sprightly jazz-inflected roller featuring live bass, flute licks and stacks of reverb. As an outsider looking in, what Laswell managed to understand in approaching D&B where so many failed was the importance of moodiness, to keep things sparse and mysterious. For someone 3,500 miles from the nexus of the sound, on Oscillations Laswell proved yet again that he could absorb alien musical styles on an almost molecular level and create his own worthwhile statement out of them.
---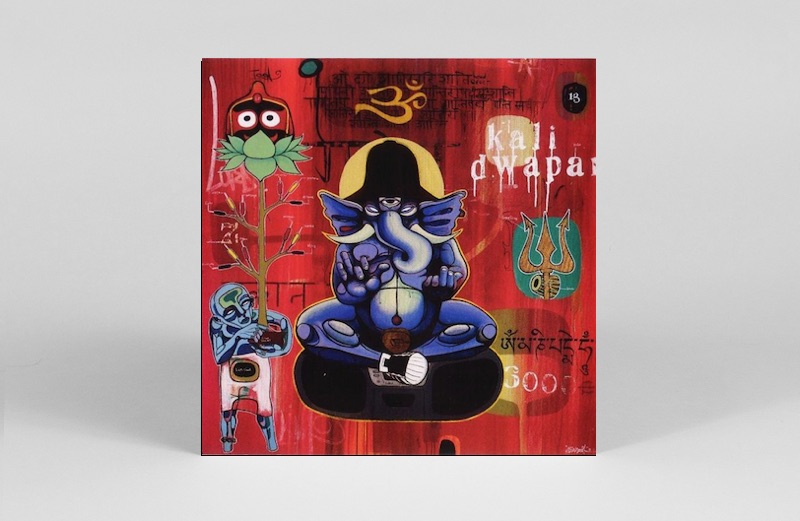 Tabla Beat Science
Tala Matrix
(Palm Pictures / Axiom, 2000)
While his collaborations and influences have long spanned the globe, in more recent times Laswell's focus has increasingly been on working with musicians from other distinct cultures and bringing them into his (admittedly wide-ranging) sphere. Tabla Beat Science is a perfect example of this, spearheaded by Laswell and Zakir Hussain, the son of renowned tabla maestro Alla Rakha. The line-up also featured Karsh Kale and Ustad Sultan Khan, and although it may not have been the first instance of traditional Indian music meeting Western electronic modernism, Tala Matrix was undoubtedly a towering achievement all of its own. It's worth noting that Talvin Singh, who shocked the world with his D&B and tabla fusions on 1998's OK, appears on 'Don't Worry.com'.
The beat programming across the album is intense and detailed enough to step up to the virtuoso drumming of the assembled musicians, but what truly sets the album and indeed the whole project apart is that it avoids resorting to obvious signifiers of Indian classical music and instead channels this ancient percussion into a new atmospheric space. One of the few elements of Indian tradition that seems to occur throughout the album is the sound of the Shruti box droning subtly in the background, perhaps a nod to the roots of the sound but far from the tacky Bollywood sampling that could be heard in other less considered fusionist electronica. Released in 2000 on Palm Pictures, Tala Matrix represents the era of Laswell's Orange Music Sound Studios in West Orange, New Jersey.
---
Method Of Defiance
Inamorata
(Ohm Resistance, 2007)
While he may have dived into drum & bass early on, later on Laswell returned to the genre alongside Kurt Gluck, otherwise known as Submerged. The pair collaborated on many releases of their own, but Method Of Defiance remains their most ambitious venture that, like so many other projects listed here, took on a life of its own. With some help from long-time associate Robert Soares, Laswell and Gluck conceived the idea for Inamorata, pairing contemporary D&B producers with jazz musicians and all underpinned by Laswell's bass playing. By rights it should be a self-indulgent mess of ideas, but the album genuinely works.
The D&B artists involved are not to be trifled with, from drumfunk wizard Paradox to none-tougher Evol Intent, SPL to Black Sun Empire. Meanwhile in terms of musicians, regular Laswell go-tos such as Herbie Hancock, Wayne Shorter, Pharoah Sanders, Buckethead, Bernie Worrell and John Zorn all feature. By this stage in the story it hardly seems surprising, but the idea of all those artists on one album and it not sounding like a car crash of musical egos is testament to the unifying skills of Laswell at the controls. After decades of "nothing is true, everything is permitted" (the slogan of Axiom Records), Inamorata proves the producer's skill in working disparate sonic elements into an exciting, unpredictable whole.