Published on
October 19, 2023
Category
Features
A new series of zines is highlighting electronic music's most revered machines.
The world of synthesizers, drum machines and electronic music gear is endlessly intriguing. Each instrument has its own language, uses and decades of lore, lending both a seductive mystique and obliqueness only compounded by many products' high price tags and rarity.
Read more: The Minimoog Model D returns
For those who don't know their SP-12 from their TR-606 (and fanatics looking for a visually pleasing refresher), Oli Freke has just the set of zines that might help. Building from Synthesizer Evolution: From Analogue to Digital (and Back), his 2021 directory of every major synth, drum machine and sampler released between the '60s and 90s, Freke has unveiled a new series that focuses on a smaller number of machines and details each one's key developments and impact on electronic music.
"Selections were made on the basis of a machine representing the introduction of a brand new technology – like the Fairlight bringing sampling to the (ultra-wealthy) masses; or provided a step change in functionality – like the Prophet 5 introducing 'affordable' polyphonic analogue synthesis; or indeed stimulated musicians to create entire new musical genres, such as the Roland TB-303 and acid house," Freke explains.
Each machine in the first two issues of the pocket-sized zine–Synthesizer Evolution: Vintage Synths and Synthesizer Evolution: Drum Machines And Samplers–is accompanied by an illustration from Freke and a short synopsis. "I love illustrating these machines by hand as I feel that as much as they are wonderful musical instruments they are also physical objects with a visual quality that reflects the purpose they serve, the era they were created in, and made with the technology available at the time," Freke says.
The result is a surprisingly detailed and useful whirlwind tour of the tools that have shaped so much of our listening habits and music production to this day. "Ultimately, I hope these zines celebrate all of that and give new insight into the evolution of electronic music and the instruments that made it over the last sixty years".
Take a look at some previews from the zine below and get a crash course on powerhouse machines, including the MPC60, TR-808 and Korg Prophecy.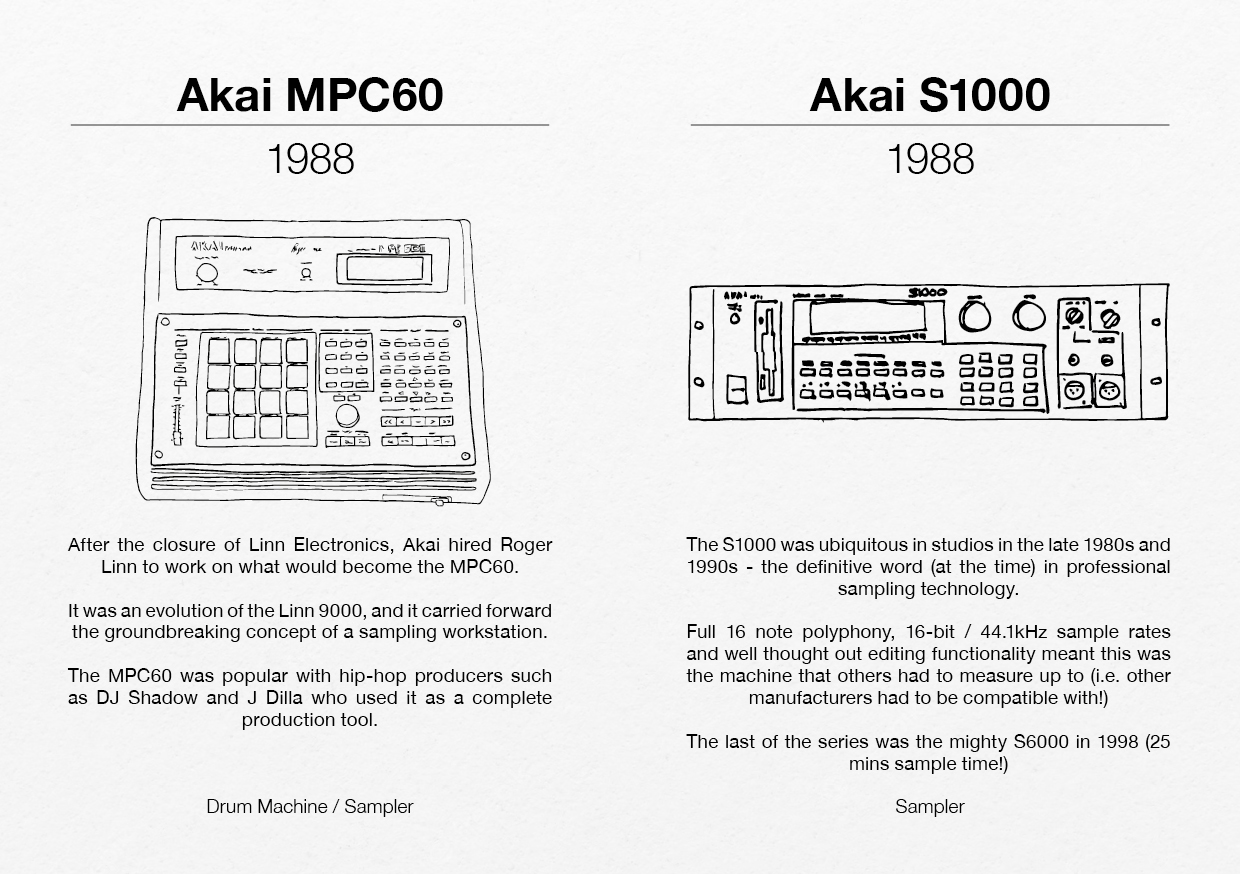 ---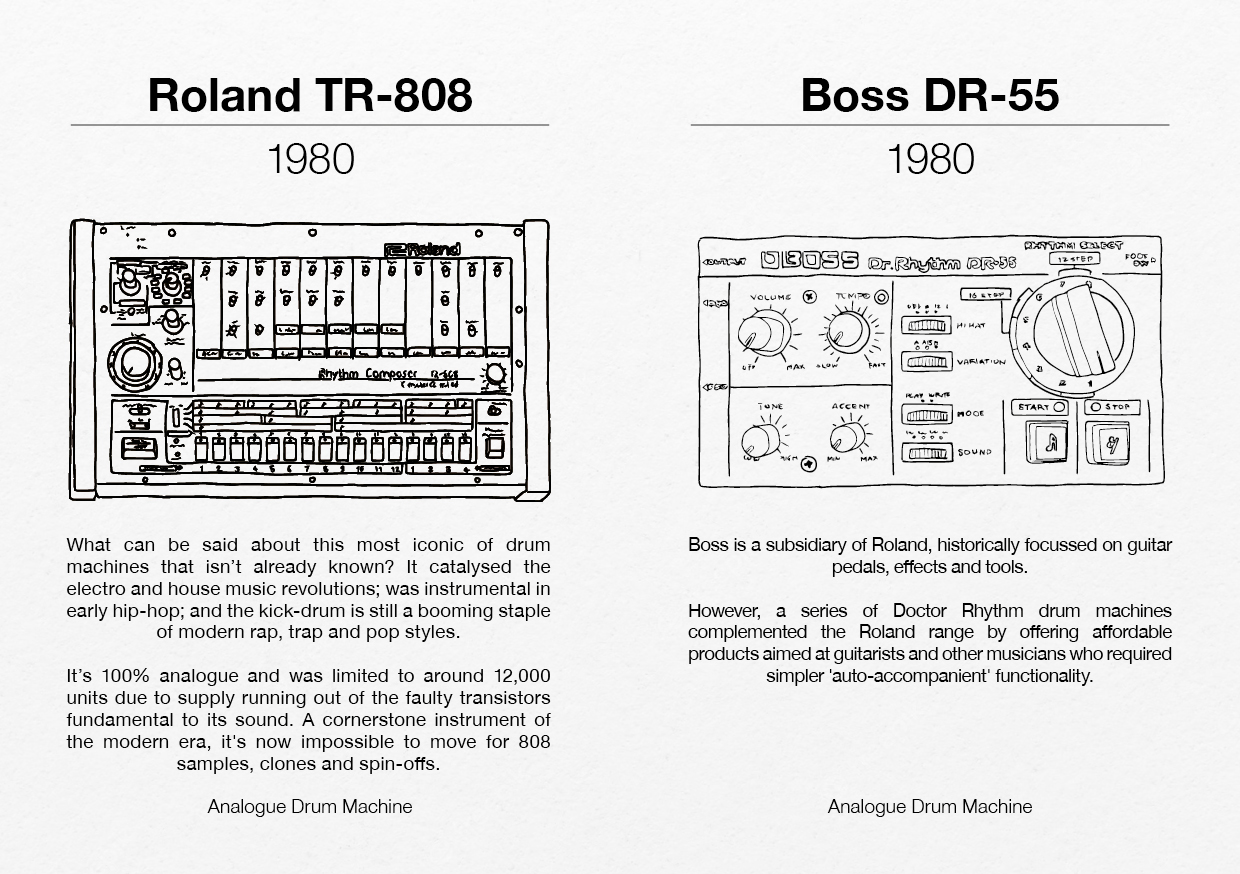 ---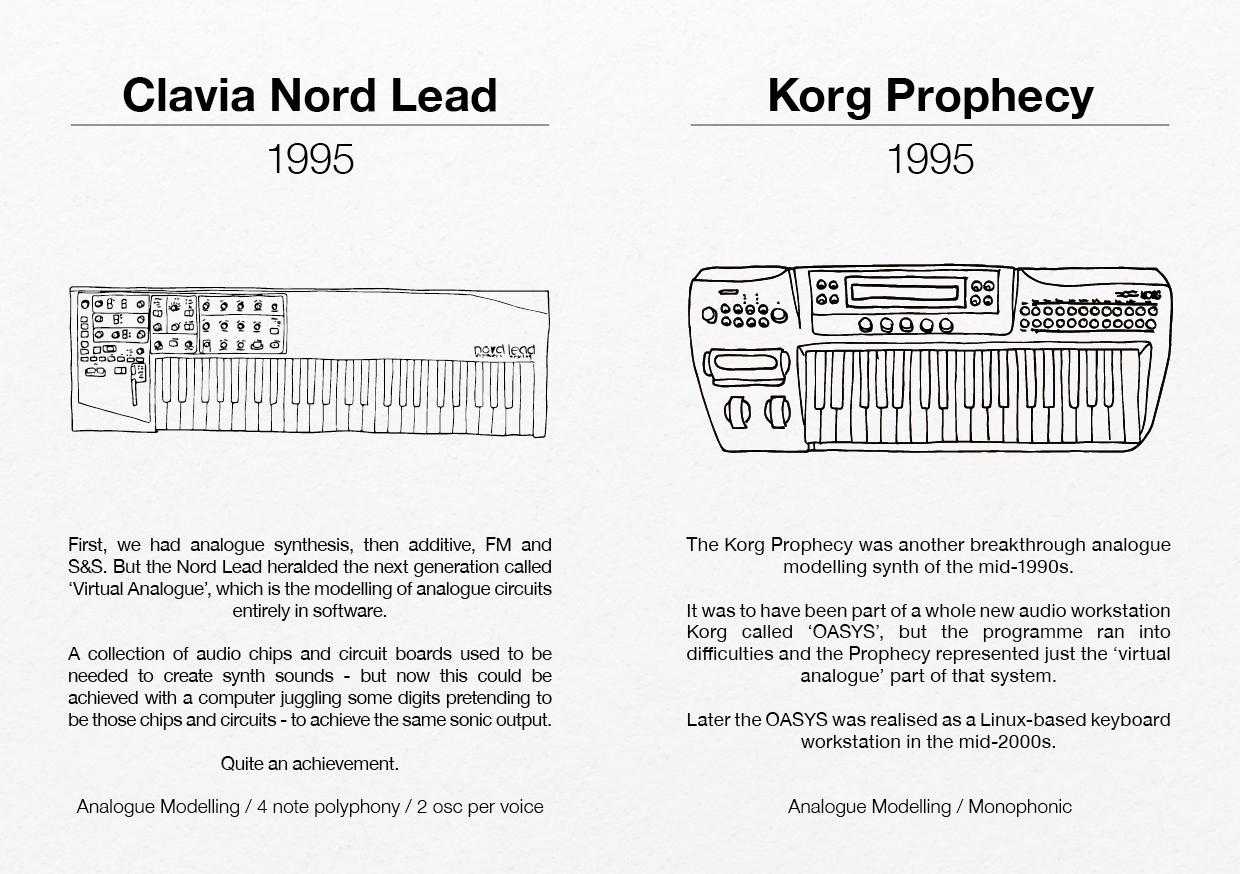 ---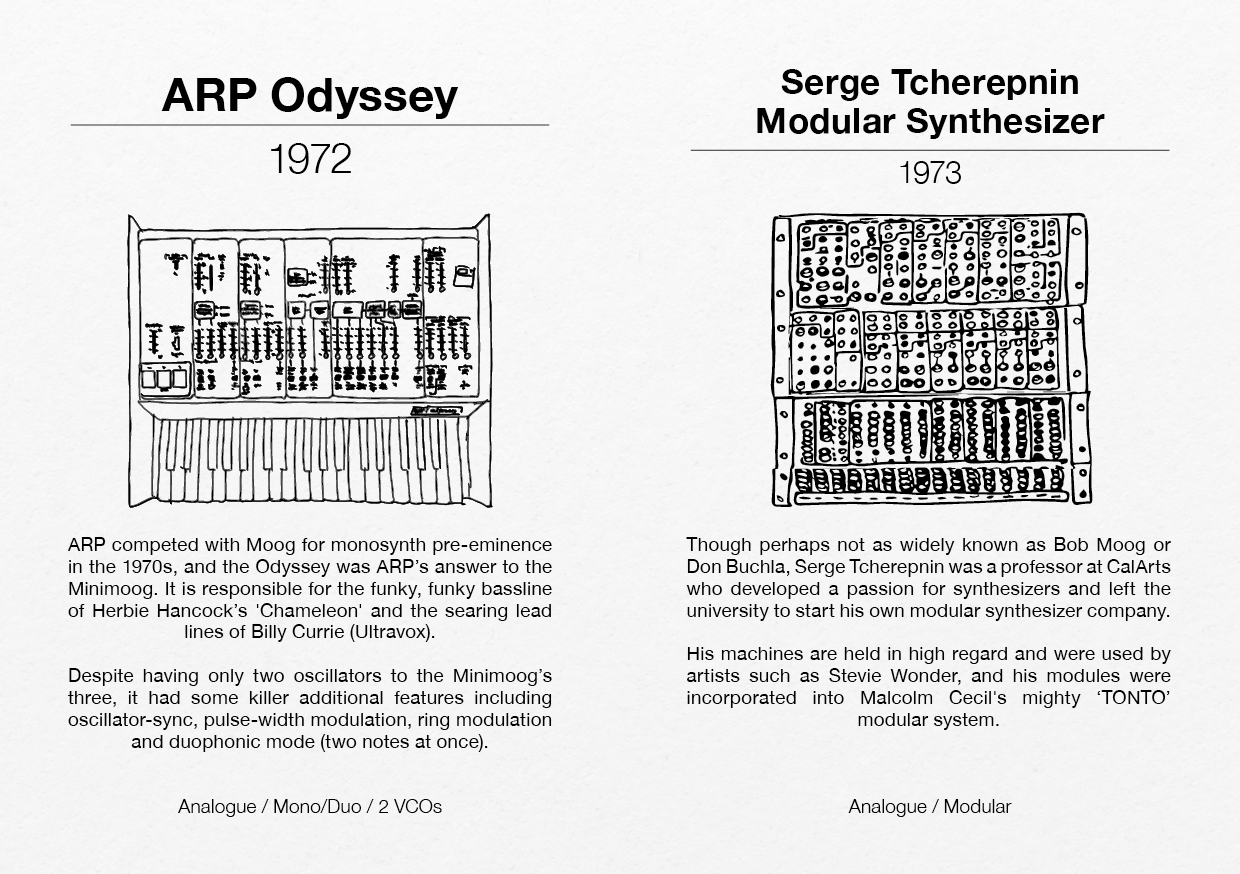 Excerpts taken from Synthesizer Evolution: Vintage Synths and Synthesizer Evolution: Drum Machines And Samplers by Oli Freke. Out now via Velocity Press.