Published on
November 12, 2017
Category
Features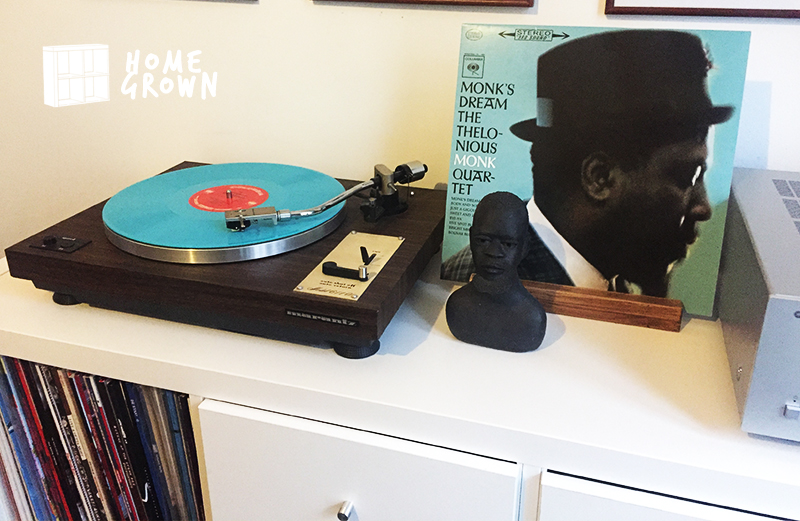 Because every record collection has a story.
Home Grown is our series profiling you lot and your excellent record collections. Taking our cue from the brilliant submissions to the #VFRecordCollections thread on Instagram, we want to share a little of your hard-earned love for vinyl with the world.
Each week, we'll be profiling a different collector from around the world and finding out what makes them tick. Want in? Send us a pic and a few words about your collection to social@thevinylfactory.com
---
Name: Kristian Kodde
Instagram: @kristiankodde
Location: Utrecht, Netherlands
# of records (approx.): 350
How long have you been collecting for?
I started collecting vinyl about 3 and a half years ago when my parents got me my first record player for my 20th birthday. On that same day, there was a flea market in my hometown, where I bought my first record: Simon and Garfunkel's Bridge Over Troubled Water.
What part of your set-up are you most proud of?
I'm most proud of my current turntable, a Marantz 6110. I believe it's from the mid '70's, but I've upgraded it with a shure stylus. It's one of the most beautiful vintage turntables I've seen – I had to get it when I saw it.
What records are you most proud of?
I am most proud of the records that have emotional value to me. The unexpected finds are what make collecting records so much fun. When you discover some weird looking album cover, buy the record, and it turns out that the music is awesome, those are the ones that mean the most to me. Heads by Osibisa is one of those records, the freaky and funky looking cover art made my buy it, and it really got me into afrobeat and the roots of soul and funk.
The record that means the most to me is a first original pressing of the Grateful Dead – Live at Fillmore East, 1971. I found this album at a flea market in Brooklyn when I was traveling around the US for a few months. The music of the Grateful Dead was the soundtrack to that time I spent in America, so it will always be very dear to me.
What does your record collection mean to you?
My record collection reflects my personality. Every single record in my collection has a personal memory about where and how I got my hands on it. I love the nostalgia, and the tangible aspect of it. Going to the record shop or flea markets, digging through crates and finding that one record I was looking for or some weird looking album I have never heard of but desperately want to give a spin; then going home with a bag full of records to listen to. Everything about collecting records brings me so much more joy than putting on my headphones and pressing the play button on my phone.