Published on
December 3, 2017
Category
Features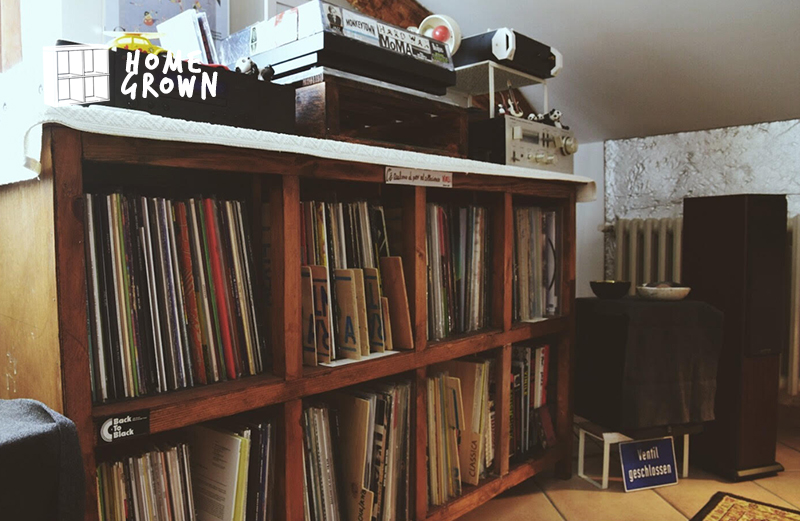 Because every record collection has a story.
Home Grown is our series profiling you lot and your excellent record collections. Taking our cue from the brilliant submissions to the #VFRecordCollections thread on Instagram, we want to share a little of your hard-earned love for vinyl with the world.
Each week, we'll be profiling a different collector from around the world and finding out what makes them tick. Want in? Send us a pic and a few words about your collection to social@thevinylfactory.com
---
Name: Francesco Tino
Location: Mondovi, Italy
# of records (approx.): 450 records
How long have you been collecting for? About 3 years
What part of your set-up are you most proud of?
I'm in love with my Hitachi amplifier. It's a vintage product, and it was a present from my father. It's not super powerful, just 40watts, but I love its sound – very warm and smooth.
What record(s) are you most proud of?
I'm particularly proud of a record that I bought on Discogs: the name of the artist is  Tatsuro Yamashita and the title of the album is Go Ahead. It's a really unusual record, especially here in Italy. It's something that usually nobody knows, so it's fun put it on the turntable and see the reactions it gets from my friends.
What does your record collection mean to you?
My collection is something really special to me, because it reflects my personality. Also, every record represents a particular situation, experience and emotion in my life.
It's fantastic – everyone should buy records!