Published on
December 17, 2017
Category
Features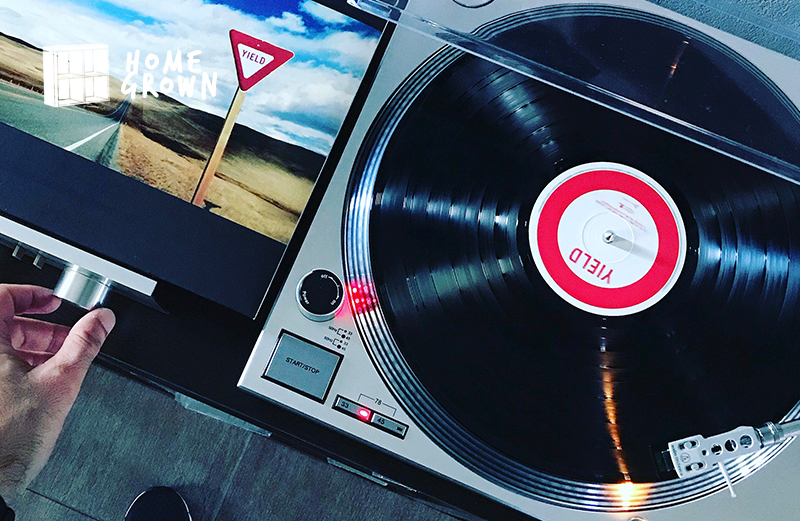 Because every record collection has a story.
Home Grown is our series profiling you lot and your excellent record collections. Taking our cue from the brilliant submissions to the #VFRecordCollections thread on Instagram, we want to share a little of your hard-earned love for vinyl with the world.
Each week, we'll be profiling a different collector from around the world and finding out what makes them tick. Want in? Send us a pic and a few words about your collection to social@thevinylfactory.com
---
Name: Martín Liveratore
Instagram: @martinliveratore
Location: Buenos Aires, Argentina
# of records (approx.): 300
How long have you been collecting for?
Since 2007. Soon after my father and grandparents started giving me records that each of them had treasured for years from their youth: some Tango classics like Carlos Gardel, Aníbal Troilo, Alberto Goyeneche, and more experimental ones such as Astor Piazzola. All of them are great references of the autóctonal music of Buenos Aires.
What part of your set-up are you most proud of?
Recently I have changed and updated my sound system, complementing my turntable with a 1979 Pioneer SA-408 minimalist amplifier, and Sony 2000 speakers.
What record(s) are you most proud of?
Nevermind by Nirvana, Violator by Depeche Mode,  and Innervisions by Stevie Wonder – they are the first limited editions I added to my collection. These records also have great emotional value for me because they were given to me by my parents a couple of years ago.
What does your record collection mean to you?
It is part of my life, my way of being and my personality. If you take a look at my collection, you also get an idea of my taste in album cover art. It is really important for me to value and have knowledge of each cover, the detail of each vinyl, the packaging, its label, material, its weight, and its colour. As a graphic designer, all of these are qualities that I look at when buying records. Apart from the music, each vinyl album must have a graphic detail that stands out and makes it unique in its own way.