Published on
September 5, 2022
Category
Features
Finally open to the public, the space is a sanctuary for study — and jazz.
Haruki Murakami isn't known for courting the press. So when he called a conference in November 2018 — his first in his native Japan in 37 years — it came with the expectation that what he had to say would be worth hearing.
"After nearly 40 years of writing, there is hardly any space to put the documents such as manuscripts and related articles, whether at my home or at my office," Murakami told waiting reporters.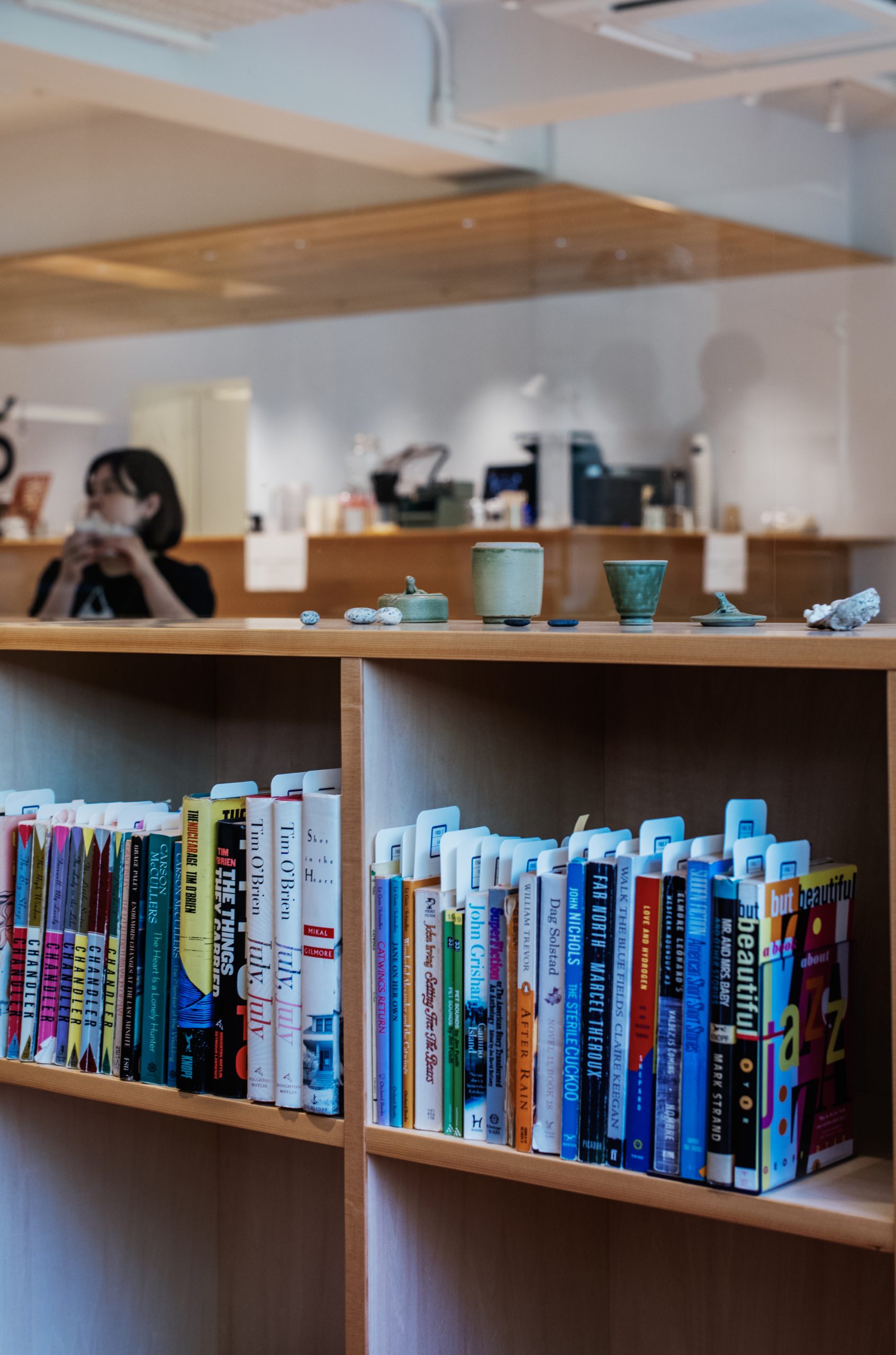 To preserve these papers, he would, he said, be establishing a new institute under his own name at his alma mater, Tokyo's Waseda University.
"It is a very important thing for me, so I thought I should explain clearly," he went on. "I don't have any children, and it would cause trouble for me if those materials became scattered or lost."
Finally opening its doors at the back end of 2021, the library — designed by Kengo Kuma, the architect responsible for Tokyo's 2020 Olympic stadium, and funded by billionaire Uniqlo founder Tadashi Yanai — houses more than just manuscripts.
Among the materials are records. Lots of records.
Something of a jazz aficionado, if not obsessive, Murakami works music through his stories like its own character. He listens while he writes, and credits this for the development of his uniquely melodic, rhythmic style.
In the '70s, he ran a jazz bar and café in Tokyo, called Peter Cat, and has amassed a collection of over 10,000 discs over the course of his life. Mostly, these records have occupied stacked shelves in his writer's room.
In 2015, this space was made viewable on the author's website, with the inquisitive able to click through a 'tour' of Murakami's study.
Now, a selection of his records have taken up residence — inside a replica of his study — at Waseda.
Bookings are open for the space, where you're free to roam the café, listening room (complete with Luxman turntable, Accuphase amplifier, Marantz CD player, and a pairing of Sonus Faber and JBL speakers), exhibition area — and peer in on the replica writing room.
Tokyo-based photographer Jonny Dub did just that. Take a tour through his lens below.
---
All photography by Jonny Dub